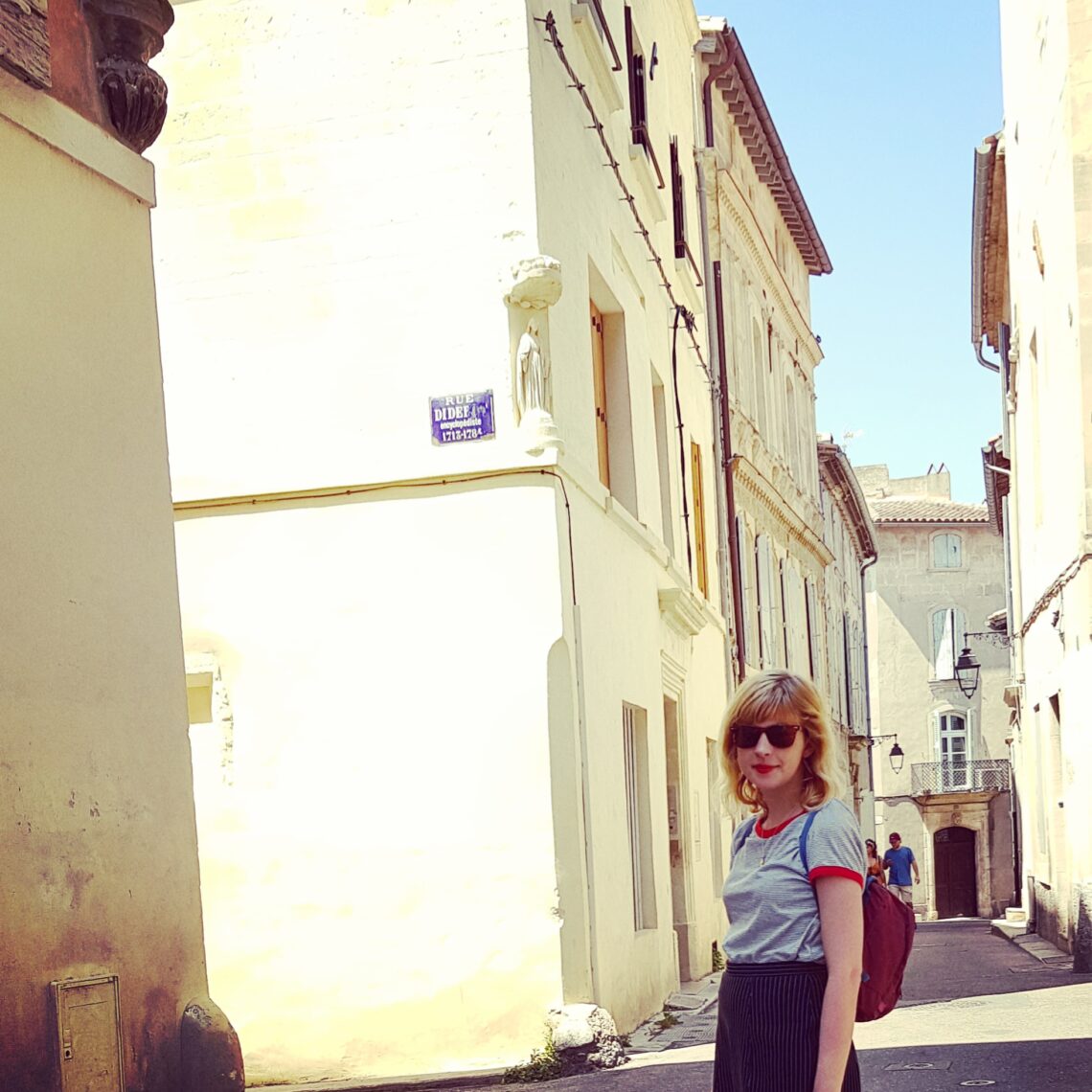 A Broad, Abroad: Secrets for Traveling Europe on a Budget
since i embarked on my very first trip to europe in 2004, fresh out of high school, i have learned an enormous amount about how to travel on the cheap. i am the self-professed queen of frugality (as well as a euro budget travel vet) and i cringe at paying full-price for anything. so here's a list of excellent tips that i use all the time that will allow you to travel even in western europe for dollars a day. and even if you no longer like to travel on such a budget, these tips are just plain smart and will help you save money for the part of your trip that is most important to you.
first, you'll need to decide: what is the most important part of this destination for me? is it staying in a luxurious accommodation? eating at the best restaurants in the city? experiencing life as a local? once you decide what your goals are, you can rein in the other costs to make it a perfectly affordable holiday. and did you know: there are even ways to travel around europe for MONTHS for only a couple dollars a day? read on!
(below, hallstatt, 2013)
how to save on…. TRANSPORTATION

in the past few years, BUS travel has often become much cheaper than train travel. i never usually pay full price for any bus or train tickets anymore using a few tricks. by booking over a month in advance on student agency (CZ luxury buses), you have access to rock-bottom priced bus tickets, however to get this great deal you are not allowed to cancel or re-book so be very careful the dates are correct! this same company also has a loyalty program– by charging your student agency card (like a starbucks card) and using it to pay for your tickets, you can experience savings on larger trips of $10+.
train travel can sometimes be a great deal! on ÖBB (austrian national rail) if you book in advance AND are traveling 150km+ by train, you have access to sparschein ticket prices! we're talking about long-haul tickets across the country starting at €9/person! riding deutsche bahn trains? (german rail) check out their länder tickets– anywhere in one german state for approx €22/day for up to 5 people! or the similar "happy weekend" ticket. as always, booking in advance will save you cash.
a friend of mine recently hitch-hiked from prague to berlin by hanging out at gas stations and talking to drivers as they came through. it's not for me, but people do this all the time.
once you're at your destination: walk. and walk a lot. walk everywhere– it's the BEST way to really get to know a new city AND you can save wads of cash. in paris, i vowed that i would only metro back home if my feet hurt so bad i could barely walk. and sometimes, they did. but you know what? i really feel like i can navigate paris by myself and get anywhere i need to. avoid taking the metro or underground too much or you won't get a good feel for the lay of the land.
how to save on… ACCOMMODATION
take into account where you will be and what your travel priorities are in a certain destination when it comes to booking a place to sleep. how important will your accommodations be in the scheme of your trip? will you be in a rural area in the mountains during the winter? you will probably be spending a lot more time indoors and at your accommodation because of the lack of sights and how long you'll want to be out. a city break in the summer time? accommodation will likely not be as important to you, as you'll be busy and sightseeing most of the day. i recently booked a hostel dorm vs. private accommodations in berlin next month because i know i will be busy with seeing films and will only come back to sleep. the accommodation in this case is the least important factor to me vs. sights or food.
hostels are sometimes NOT the cheapest places to stay! in linz, the cost of a double hotel room is less than dorm beds in a hostel– crazy, right? check out all your options: hotels, hostels, pensions, apartment rentals with airbnb before you make your decision. in august, i stayed in someone's bedroom in a 3 bedroom flat in berlin while she was on holiday for much less than a hostel. (below, enjoying our private balcony on a summer morning, 2013)
often by staying out of the city center you can save big bucks, but be sure to calculate the costs of public transportation there and back and the time it will take FIRST before you book. i made this rookie mistake in toronto: got a decent cheap hotel but it took over an hour to take a bus to the city center– the misery wasn't worth it! you might even find that the cheap out-of-the-center place you found PLUS the cost of frequent transportation will cost MORE than staying at a centrally located hotel and walking everywhere.
if you have very limited time in a place, do yourself a favor and stay in the city center. it will be worth it in the end, period. if not, you'll waste too much precious time on transit instead of seeing the city.
BOOK EARLY. as soon as you know where you're going. i booked a hostel cabin on grinda five months before my arrival date and was later upgraded to the luxurious hotel with free breakfast buffet… probably because there was a large group that wanted to book out all the cabins and i was the only booking in the way. totally paid off! 
consider CAMPING if these things are true: 1) you have a home base (either you are living or studying abroad), 2) you LOVE the outdoors, 3) it will generally be above 64 F outside during your trip and rain is either not in the forecast or is very minimal, 4) you're staying in a rural area where natural beauty abounds, 5) you're on a budget. we camped twice last summer, allowing us to go on more trips in the long run (only cost $5-15/night) and i adored spending summer evenings outside drinking wine and enjoying nature.
i traveled around scotland for a month and a half and it probably cost less than $200. how? i work-stayed! organizations exist like WWOOF or help-x in which you work approximately 20hrs/wk (doing various tasks) on properties all over europe and in return you enjoy free room and board, and the opportunity to meet other people and learn about the culture is PRICELESS. i know someone who claims he can can easily live in europe for a year this way and spend $1,000 max! these are for longer-term stays only, one week is the absolute minimum and sometimes you can stay at one property for months! i can't express enough how much work-staying has changed my views on travel. for more on how exactly to do this, click here.
i have friends who SWEAR by couchsurfing, and although i prefer work-staying because i like to contribute and help out, with couchsurfing you can stay on a couch (or even your own private bedroom) a couple nights for free! i would recommend it only if your itinerary is a bit lax and you have time to get to know your host– it's not the same thing as a hotel.
(below, working on a farm in the western highlands of scotland, 2012)

how to save on… FOOD
this is something alex & i do regularly: before leaving for a trip, we prepare and pack several sandwiches, bananas, apple slices, mixed nuts, granola bars, and an entire batch of homemade carrot cake cookies (have done that 3x– really!). we affectionately call it "the feed bag". this prevents us from train/bus hunger and the snacks are often still good to eat the next day, and the next! it's great to have when you check into your hotel, are hungry, but have no idea where to get food yet. also, you will feel really smug when all your buddies have to stop at the mcdonalds' at the train station.
take advantage of daily lunch menus– many restaurants in germany, czech republic, and some other countries offer lunch specials at very reduced prices… but often this is the same food they serve at dinner time for 25% more! ask for the tageskarte or denni listek respectively and make a hot lunch your main meal of the day for around $5.
sometimes food is your priority in a city, and sometimes it's just not. arriving in paris i decided that sightseeing and just "living" in paris was my priority, so we bought groceries at the carrefour around the corner and cooked almost ALL of our meals cheaply in our rented apartment's kitchen! it was so fun to buy fresh produce at open-air markets and bring it back to my tiny studio like a parisian.
(below, a picnic under notre dame of spring rolls purchased inexpensively from a chinese deli, 2015)
cooking in your rented apartment or hostel kitchen? great idea! some of my tried and true easy meals to make include…. tortellini, a small jar of pesto, and some cherry tomatoes can make a quick and fulfilling dinner! at a nicer grocery store? they might sell high-quality pre-made curries or soups in a can. buy some basmati or jasmine rice to go with and you have a delicious asian meal. channel a traditional japanese ramen shop with a couple packages of ramen, green onions, broccoli, and a protein like tofu or shrimp. together you can whip up a relatively healthy veggie-chocked lunch or dinner.
on a budget, picnics are your friend. for breakfast & lunch, buy all of your goods at grocery stores and you'll save a TON on food costs! i have great memories of sitting in a beautiful courtyard park in amsterdam picnicking every morning. or snacking on a delicious homemade baguette sandwich on a bench facing a beautiful river in dinant, belgium. EXCELLENT breakfast picnic options include: a juice box or smoothie bottle, yogurt cups, a croissant or other pastry, a piece of fruit, and a babybell cheese. for lunch try: pre-made sandwiches with a fruit smoothie, a piece of fruit and a babybell cheese.
(below, beautiful dinant, belgium 2007)
many grocery stores like sainsburys' or spar in the UK offer a £3 lunch deal: pre-made sandwich, plus drink and other item like fruit or chips. just be sure you know exactly what is included in the deal– usually you can only pick from certain sandwiches or drinks to get the great price. stores like these also offer delicious, high-quality, and inexpensive pre-made salads. i've seen similar deals like this in sweden and france as well.
so you've picnicked for breakfast and lunch, but still want to eat a cheapo hot dinner too? look for food stalls & food courts! these are where the locals get their kebap fix (or other ethnic food of your choice) for a great price, and you can too. be sure to keep a list of locations handy.
join mealsharing! it's a new organization where people passing through a city can contact a fellow kitchen-loving host and share a meal together in their kitchen at absolutely no cost. it's like couchsurfing, but only for a meal! there's also vizeat (which i have tried!), where you pay a normal price to attend a fabulous dinner party in the home of a local. dinner time for a solo travelers can sometimes can be a lonely experience, and this is such a great no-commitment way to meet locals and get a free meal as well. of course, you should be happy to host them too back at home! i haven't tried this yet but i have been meaning to for months.
do your restaurant research before leaving home so you don't get caught with a terrible case of hanger when you're, say, walking down the champs elysee or in st. mark's square. these main tourist spots are TERRIBLE when it comes to finding cheap eats that are not mcdonalds'. if you have a loose itinerary, take along a notepad with some inexpensive or interesting restaurant recommendations in each location that you may be in.
(below, lake bled, 2014)
how to save on… SIGHTSEEING
sights are often the main reason you want to visit a certain destination. if sights are important to you, do your homework before you go. find out the days of business and opening hours of the sights you want to see. many sights are half-price during the last couple hours of operation. i did my homework and visited the louvre half-price on a friday after 6pm– it was an excellent evening activity. look on their website: do they offer any free days? often first thursdays or sundays of the month at art museums might be free. i visited the stockholm history museum (below) for free on a friday, whereas other days they charge near $10! 
are you a student? senior citizen? under 26? unemployed (and can prove it with paperwork)? EU national? disabled? traveling in a large group? there are usually discounts for all of these at major sights. take advantage! i totally tried the 'unemployed' thing without paperwork and all i got was a look of pity from the cashier girl, oops.
if you can book tickets online before you go, DO IT! especially for high-profile museum tickets like the uffizi gallery in florence. we had the great hostel front desk guy book us tickets over the phone that morning and bypassed all of the lines of annoyed, over-heated tourists who often wait one to two hours to get in to see michaelangelo's david. i also saved a couple pounds by booking my london double-decker bus tour on the company's website in advance. you will NOT regret it!
great entertainment for the evening that won't blow a hole through your wallet? buy a couple beers, or cheese and wine at a mini-mart and take them to a lovely, atmospheric place, like a bench by a harbor. you will have better views than most overpriced cafes and an experience you'll actually remember. i have great memories of finding a picnic table right on the water in christianshavn, copenhagen and drinking a couple of fosters (don't judge) taking in the magic of the summer night. also, open-air cinema screenings, open-air concerts in public squares, watching the sunset from a nice park, and no-cover live bands playing a neighborhood pub also make excellent low-cost entertainment options.
(below, free thames cruise to greenwich when you buy a double-decker bus ticket, 2012)
how to save on… ATM CHARGES ETC.
banks can really gouge you when you withdraw funds abroad– it's awful. the main way i avoided this living in the U.S.A. was to bank with an institution that had partnerships with other international banks (barclays, BNP paribas, and deutsche bank to name a few) and allowed ATM withdrawals with NO FEES! in fact, once i saw that a BNP paribas charged me an ATM fee by mistake, so i wrote to my bank and they credited my account.
now that i have a european debit card, i have to be more careful as here are less partnerships. strangely enough, if i use my card (don't withdraw any cash) for as many things as possible, they do NOT charge me any fees within europe. withdrawing money in your country and changing it at a bureau when you arrive to your destination may be cheaper for us living in europe. (i was recently charged a $10 withdrawal fee in germany from a bank that i thought had a partnership with my bank) using only your card really works!
sign up for credit cards that allow you to earn points that you can later cash in for travel perks, like booking free airline tickets and hotel stays. i'm not a big enough spender yet to have earned transatlantic airline tickets, but it's so easy to earn enough points in no-time for things like car rentals and shorter flights!
(above, santorini, 2015)
---
GOOD LUCK and happy travel planning!
PS, you might also like how i can afford to travel on a teacher's budget