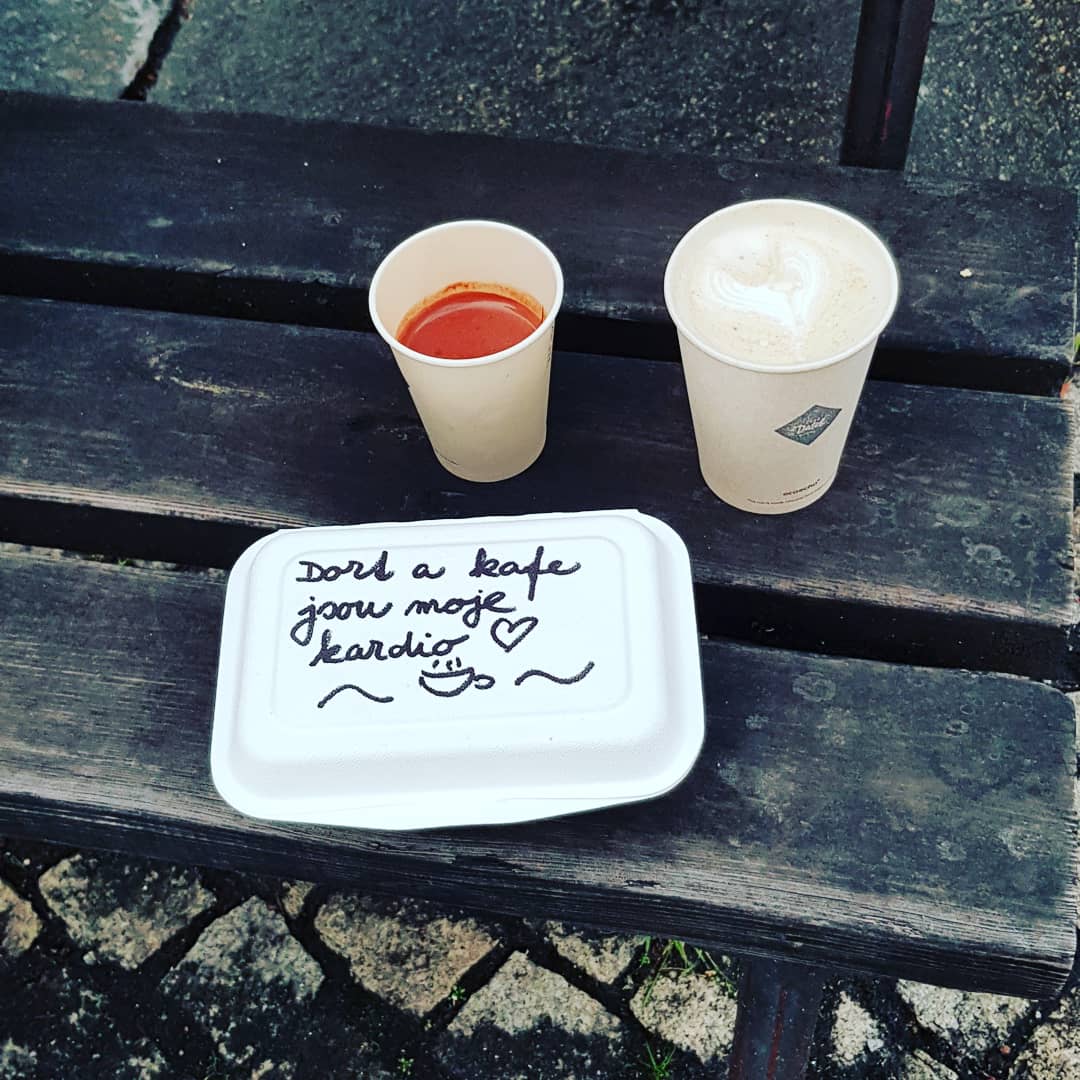 8 Peculiar Czech Cultural Habits (& Book Giveaway!)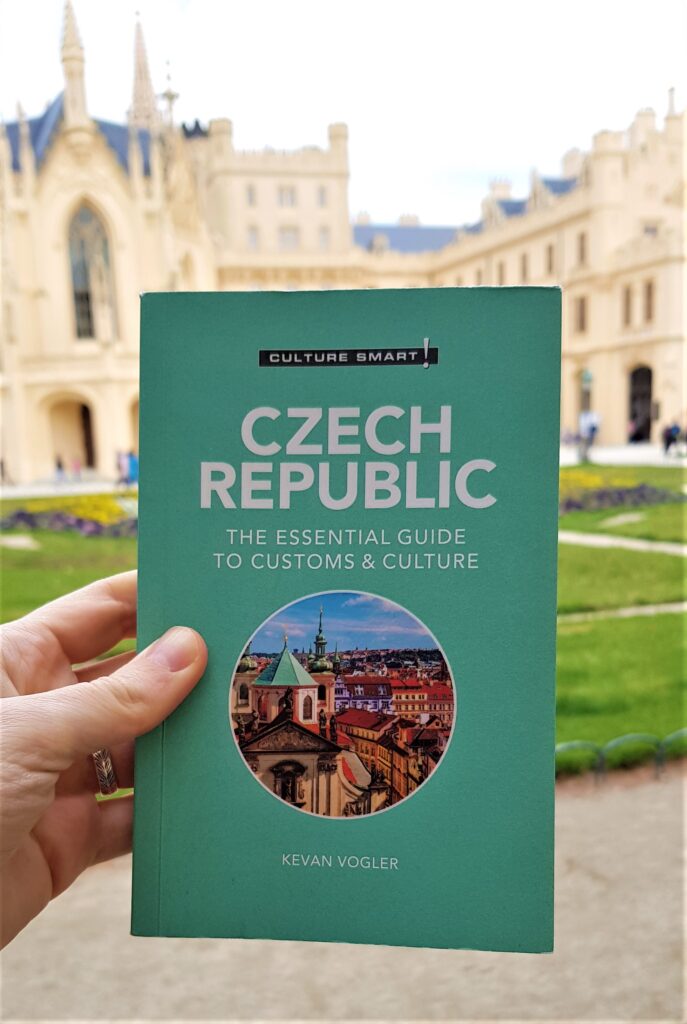 Lately (between baby books of which there are many), I've been reading Culture Smart!'s guide to Czech customs as they approached me to test out their new Czech Republic guide. I have to admit I was initially skeptical about a guide to Czech culture written by a foreigner – I was worried that it may be written by an expat who's lived in Prague for a couple years and suddenly fancies themselves an expert on the topic but I was entirely relieved to see that the author was Kevan Vogler of one of the OG Czech expat blogs, Beyond Prague. An actual sigh of relief – if there's anyone who's fit for the task, it's him.
But more about the guide below. First! Reading about Czech culture sort of got me in the mood to make a little post (with a giveaway for you at the end!) about Czech culture and things I've sort of discovered over the course of the 9+ years I've been living here. (Did you know my 10th Czechaversary is later this year?! Goodness.)
Here are some Czech culture quirks that I have found through the years…
1. Innovativeness & Creativity (…and not to be stifled by pesky rules)
It is the most commonly generally agreed upon fact that Czech people will follow the rules… when and if they make sense. If not, you can bet anything they'll think up a better solution. A great example of this is at the recent World Hockey Championship…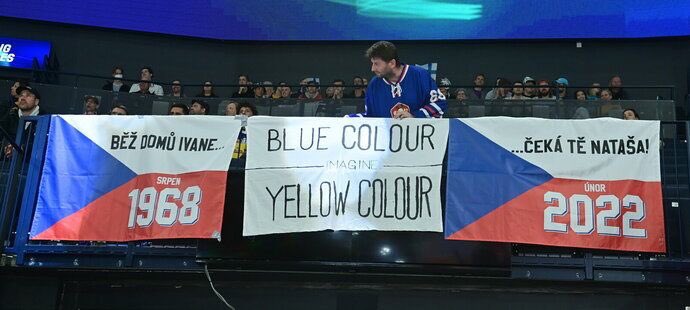 Fans were barred from making political statements… so they found a loophole. This is merely an every day thing, however, for Czechs. I experienced this even before crossing the Czech border en route from Berlin upon moving here in 2012: The Deutsche Bahn conductor would not acknowledge my PDF train ticket, demanding a paper one, forcing me to pay from Berlin to Bad Schandau (the Czech border with Germany). After showing the same PDF to the České dráhy conductor? No problems at all. This would be the first of many similar instances.
2. The "Unfriendly Czech" is a Myth
Nothing gets me more fired up than listening to an expat (especially who has lived only in Prague… no offense meant, but the Czech Republic and its people is far more than only its capital!) discuss how unfriendly they find Czech people when it absolutely couldn't be further from the truth. Sure, it took about two years for me to get completely acclimated to not smiling at people on the street in my very American way, but after living here so long and thinking about this pervasive myth, it purely comes down to cultural differences. In the USA, we expect a certain friendliness and are quick to write others off as unfriendly if they do not follow this custom. This just doesn't really exist here in the same way, but it is not necessarily a negative thing… it's just different. The same reason that a lot of Americans think the French (or specifically, Parisians) are unfriendly… but then they will walk into a shop and not even greet the shopkeeper with Bonjour! or Dobrý den! – something that would be rude to do in both French and Czech culture. No wonder you wouldn't get any smiles from the shopkeeper after that!
3. How generous Czechs & their children are
Tying well with the previous point – I have found that the lovely Czech people (once getting to know you) would probably give you the shirt off of their backs. Children will give you their best snack at school… the generosity here in comparison to life in the USA (where we have a "every man for himself" mentality) is very noticeable. Here, it seems more about helping each other get by in any little way that people can.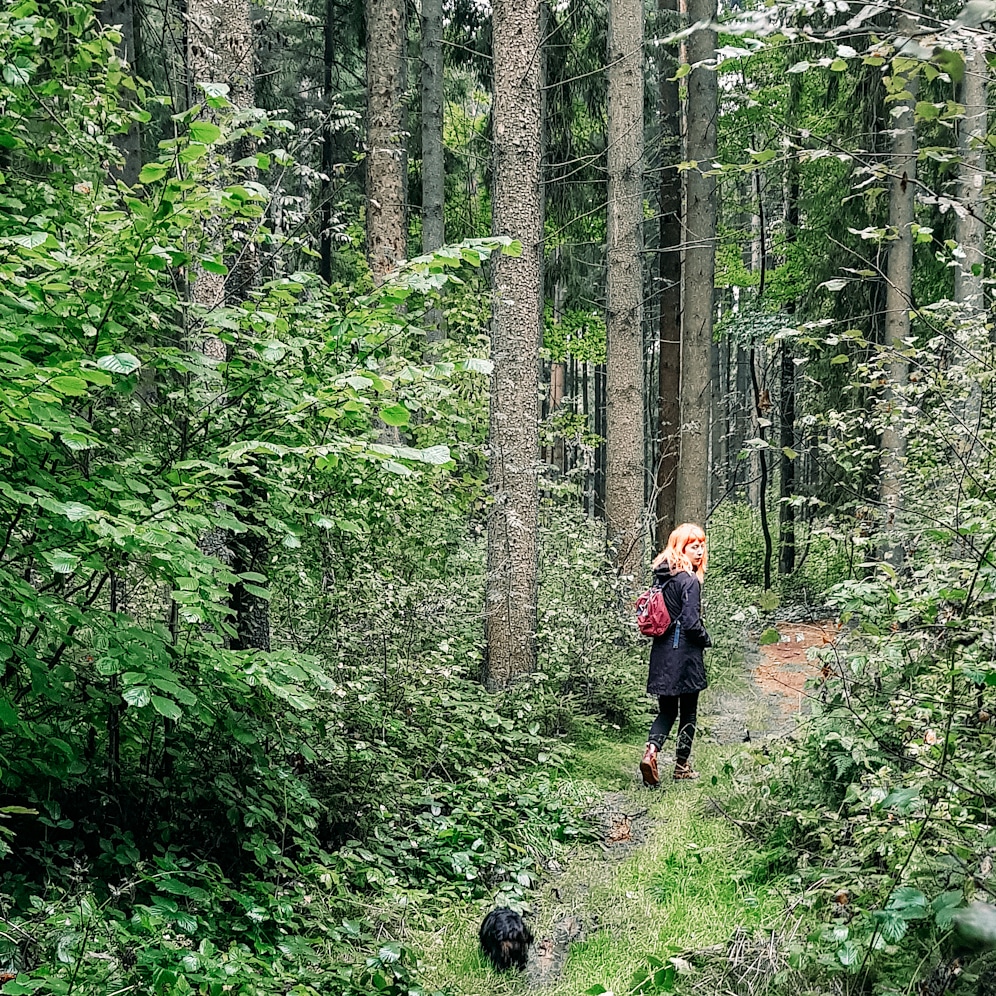 4. The phenomenon of the "výlet"
Sure, we Americans like to get out of town once in awhile… but it is nothing compared to the Czech výlet, a word that can mean day trip, weekend trip, excursion… but generally it is getting out into "the nature", or the countryside in some way for hiking, walking, biking, sightseeing, or any other leisure activity. I currently write this on a beautiful May Saturday in which the town seems positively deserted… it almost gives me a bit of FOMO if I didn't have onesies to organize and baby carriers to order. Everyone is out of town. Street parking is plentiful. The frequency of these trips is basically as often as people can manage, so much that most businesses close early on Fridays (around 2pm) so people can get a head start on their weekends and, well, výlet, probably.
5. "What do you do for work, again?"
It sometimes can get awkward after knowing someone for most of a decade to ask what exactly it is they do for work. The workplace is sometimes spoken about but it is never really a main topic of discussion (why talk about work when you're not at work?) and never usually the first thing you are asked upon meeting someone new. It's a bit refreshing… but can be a stark difference for us foreigners who are antsy to ask these questions to try to "make sense of things".
6. The Mateřství Pram Show
Something I've been noticing a lot more in the past year or two living in a very walkable city center area – when women are on their maternity leave, there is a certain schedule to going out on a walk with your pram or stroller. Every day, mothers leave the house at a specific time and walk around the city, parks, trails and environs with the pram, sometimes staying out for hours as this may be the only time for that much needed getting out of the house for the day. No need to have a car at all – just spend a lot of time walking around where you live. Very often, mums will meet up together and do their pram walks in twos or threes. Sometimes there's no real destination in mind, just to have a walk, have baby talk a nap in the cool, fresh air and see what it's like outside that day.
(More about Czech maternity leave? Check out this interview about motherhood in the Czech Republic.)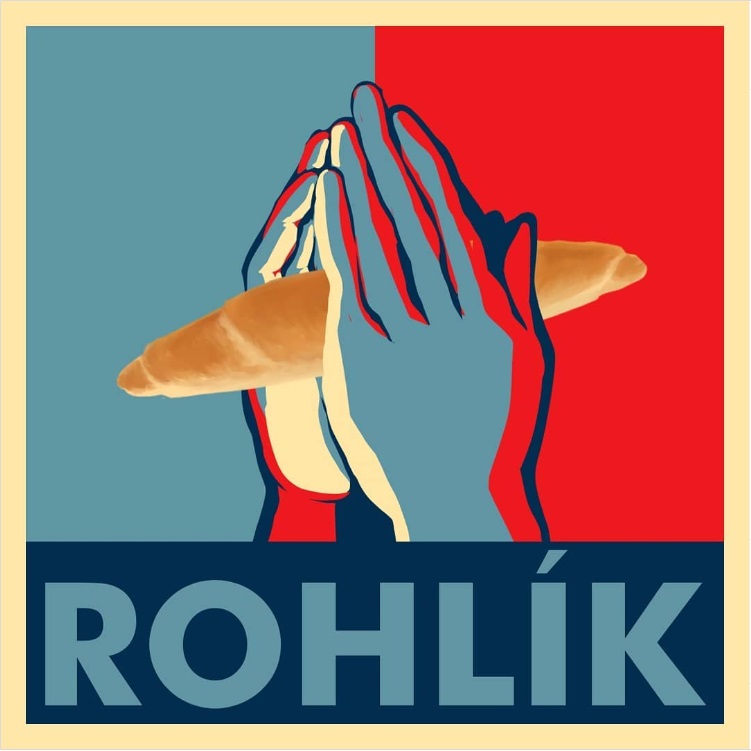 7. Rohlík Uber Alles
The best friend of any age of Czech people – the rohlík. A white flour breadstick-shaped bread roll enjoyed by everyone from toddlers (dipped in yogurt or tvaroh?) to seniors (often seen with a large plastic bag full of rohlíky leaving the supermarket). It still has baffled me why this roll, devoid of much nutrition is such a favorite. Perhaps because it's so versatile – you can cut it into rounds, spread it with a spread and serve it as an appetizer when folks are coming over. You can split it in half, toast it, butter it, eat it with melted cheese. I don't know!! I don't really buy them unless I need to use them as "hot dog buns", because there ain't no hot dog buns in Czech supermarkets.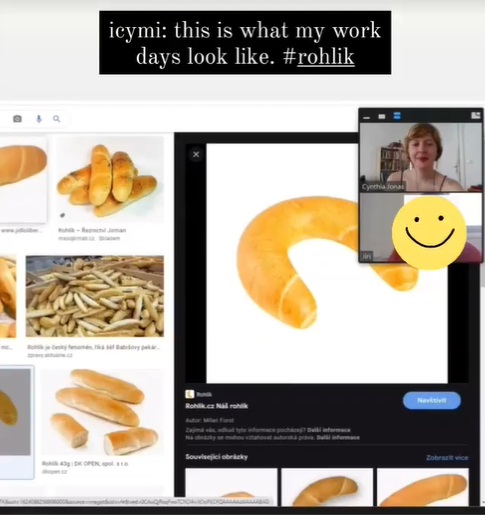 8. Babi Level 10/10
Are you actually Czech if you don't put your duvets in the windowsill to air them out while the duvet covers are air-drying on the rack? Ne.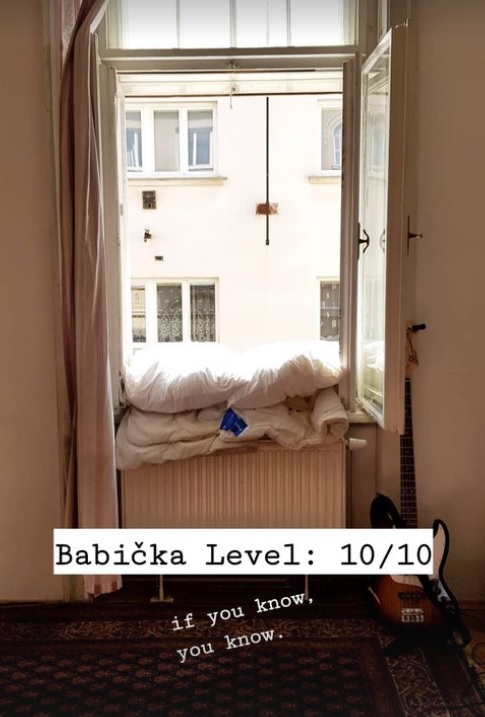 …but let's get back to the book!
I wondered at first if I, a foreigner who has had ten years experience with life here would even benefit from a book about Czech culture and the cool thing is that: yes, absolutely. There were many things explained in such an intuitive way (especially regarding Czech history in context) that I certainly never knew before reading it and I wished many-a-time that I had this guide when I set foot in the country and didn't know anything about the currency or how to say a simple děkuji. I think it made me all the more informed about my chosen host country.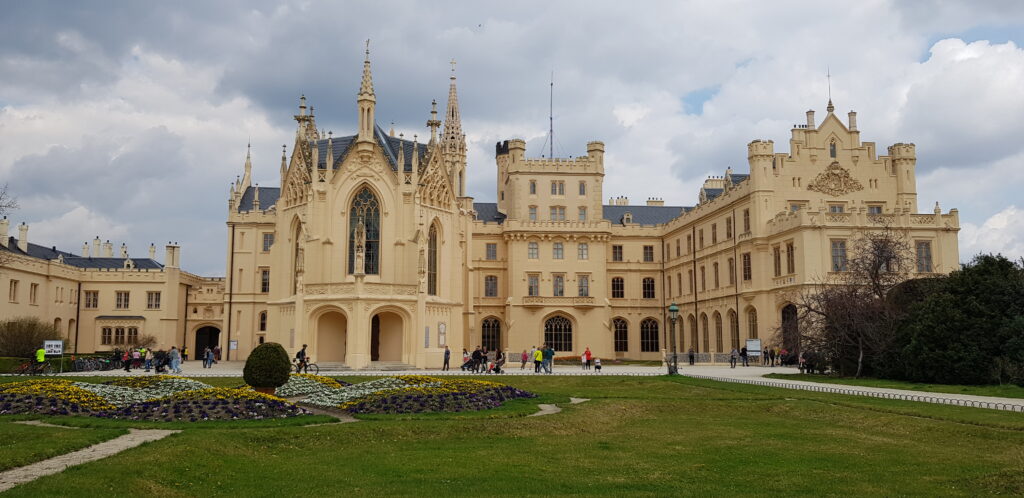 People that I think absolutely would benefit the most from this guide in my honest opinion:
travelers who want to know more about just what makes this country tick and will be spending a longer stay here than just a day on a whirlwind trip
people who are planning to move to the Czech Republic (!!!)
new expats in the Czech Republic (and even those who have been here for some amount of years)
family members or close friends of people who live in the Czech Republic and might like to learn more about the chosen host country of their loved one
Czech culture enthusiasts, no matter where you live
I took the nearly pocket-sized book with me on my recent trip to South Moravia – here, visiting Lednice chateau!- and spent several hours engrossed in it on the train. I thought that some of my readers might enjoy this book as well, so Culture Smart! has kindly offered a copy to give away to any Adventurings reader, worldwide! Please follow the instructions for entry in the widget below – each action you complete will earn another entry. The giveaway starts on May 29th and will run until midnight June 6th, 2022 CET, after which point the winner will be contacted and posted here. Good luck!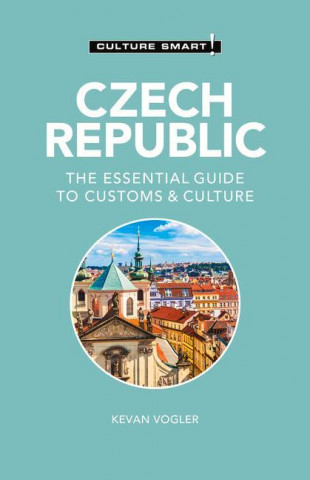 a Rafflecopter giveaway
PS, More Czech culture posts to be had? Is Czech Republic the dog-friendliest country in Europe? and Czech School Curiosities from when I taught at a village primary school.