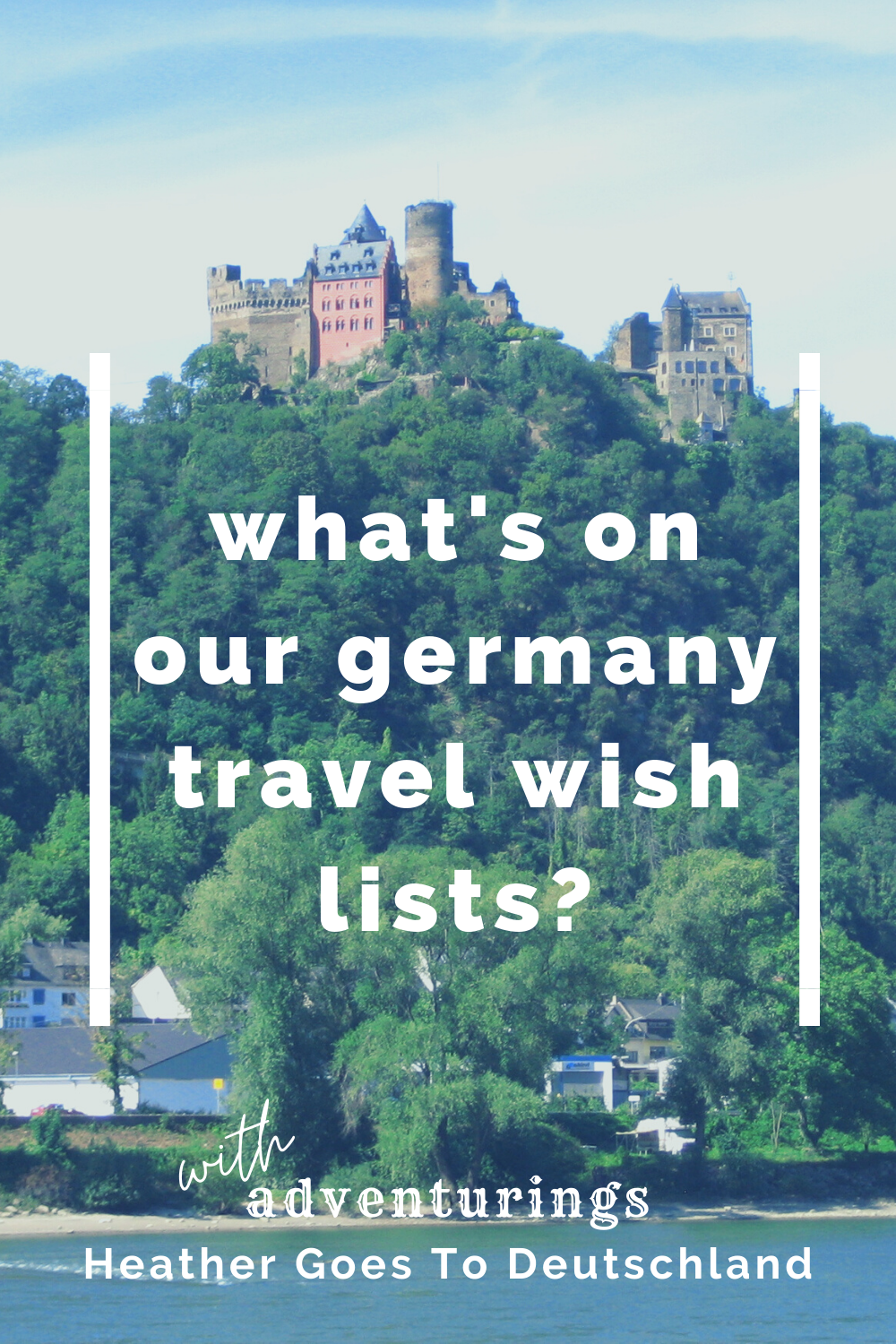 Our Germany Travel Wish Lists
The Corona Age is heralding in a new phase of travel — domestic and local. No longer are we dreaming of going abroad this summer (okay, maybe just a little as there are rumors of the borders to Austria and Slovakia opening by July in some capacity – eyes are peeled) but it seems much safer, if you're planning to do any travel this summer, to make that trip one of a local variety.
What a great opportunity to start dreaming of places to go, then? My imagination had already started running wild when I made the 8 Places on my Czech Republic Wish List. But then Heather, a former "Czechpat" now living in Bavaria who blogs over at Heather Goes to Deutschland, mentioned wanting to start thinking of a wish list for Germany – a most excellent idea.
So — if travel in Germany this or next year seems like it could be a possibility for you (lucky you) but you need some ideas, here are a few we have been wanting to get around to one of these days.
First, let's start with five of my picks…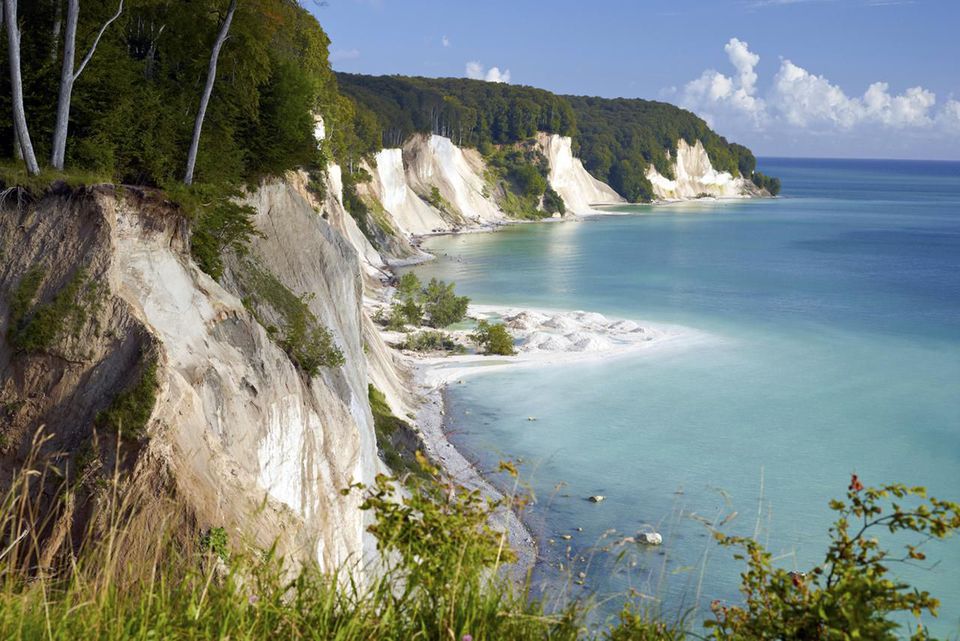 Ostsee (Baltic Sea Coast)
Before I start my list off as some sort of disclaimer, I have to divulge that I am a former East Germany (DDR) Ostalgie enthusiast, big-time. The top holiday spot of many East Germans in the Cold War period was the beautiful Northern coast, sometimes even crossing the border to the Polish side: miles upon miles of beautiful big sandy beaches. Although today, going to the Ostsee unfortunately doesn't match up with former East German prices, you can still find some very affordable holiday accommodations.
I was hoping to visit Rügen Island this year, and although that will definitely have to be another year for me, maybe it could be a great seaside option for you. Rügen is known for it's great water sports, beautiful natural wonders like cliffs and wildlife spotting.
Jordan from Wayfaring with Wagner has some great tips for a trip to the Ostsee on her blog.
Hamburg
It's been an age since I was last in Hamburg, but I fell in love with it immediately. Who knew that this biggest port city in the world also could feel incredibly charming and completely livable? If you're craving a trip to a fun, exciting German city but with a Hanseatic twist, there is nothing to dislike about beautiful Hamburg. I have partied on the Reeperbahn and drank St. Pauli in St. Pauli, toured an U-Boat (fellow fans of Das Boot, listen up), danced at a summer street party, wandered the Speicherstadt warehouse district canals with its distinctive red brick, not to mention visited one of the many world-class museums. It's a lively maritime city with something for everyone.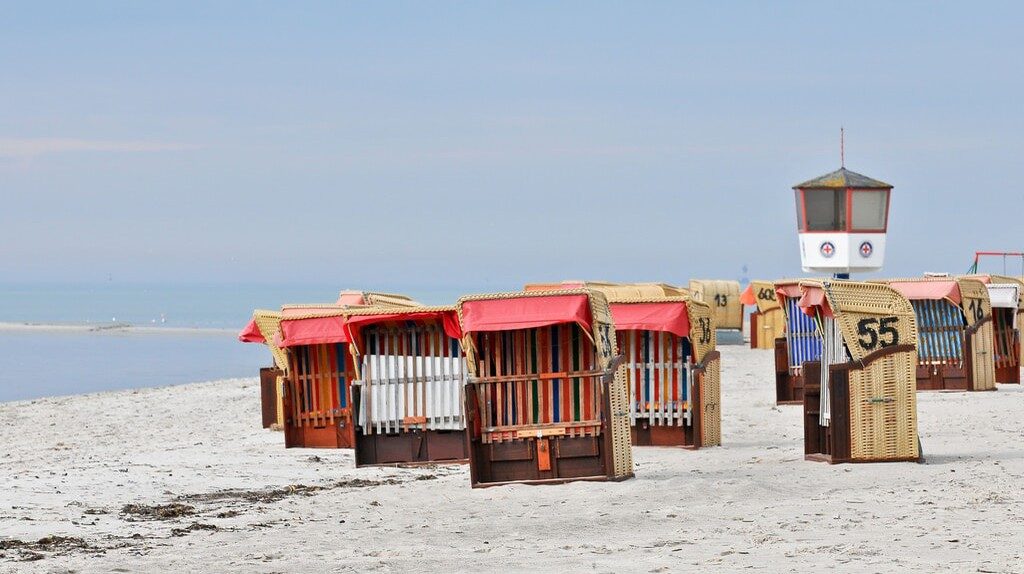 Exploring Schleswig-Holstein
Although I've dipped my toe into Germany's most northern state when I visited Lübeck years ago, I'd love to go deeper and visit Kiel (above), Flensburg and maybe even take a ferry or cross the border into Denmark! The border regions of Europe where culture and language collides is endlessly interesting, in my opinion, and I'd love to see a more Nordic take on Germany with my own eyes.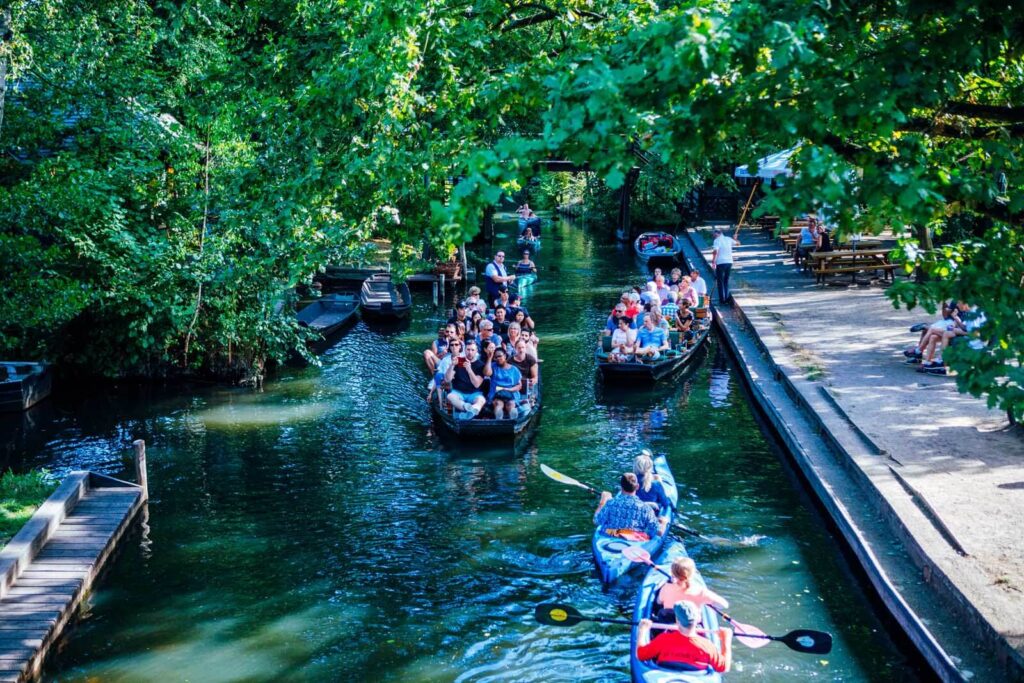 Spreewald
Okay, I have to admit this is heavily influenced by my own Ostalgie interest, but I think a weekend in the Spreewald, a protected region of forests and wetlands directly southeast of Berlin would tickle the fancy of anyone looking for a peaceful retreat from city living. This has been a famous holiday area for Berliners for hundreds of years – a paradise when you feel like getting away from the drone of the Hauptstadt, and being here, I feel like you'd be steeped in that East German summer holiday heritage. How nice would it be to rent a little cottage, canoe on one of the many lakes and ponds, to visit the Spreewald skansen-style museum and ride an old steam train.
To be honest, Brandenburg is full of places like this to visit — I spent one memorable weekend in a cottage near Neustrelitz that I'll never forget! But visiting the Spreewald would be the crowning glory, the jewel of Brandenburg for sure.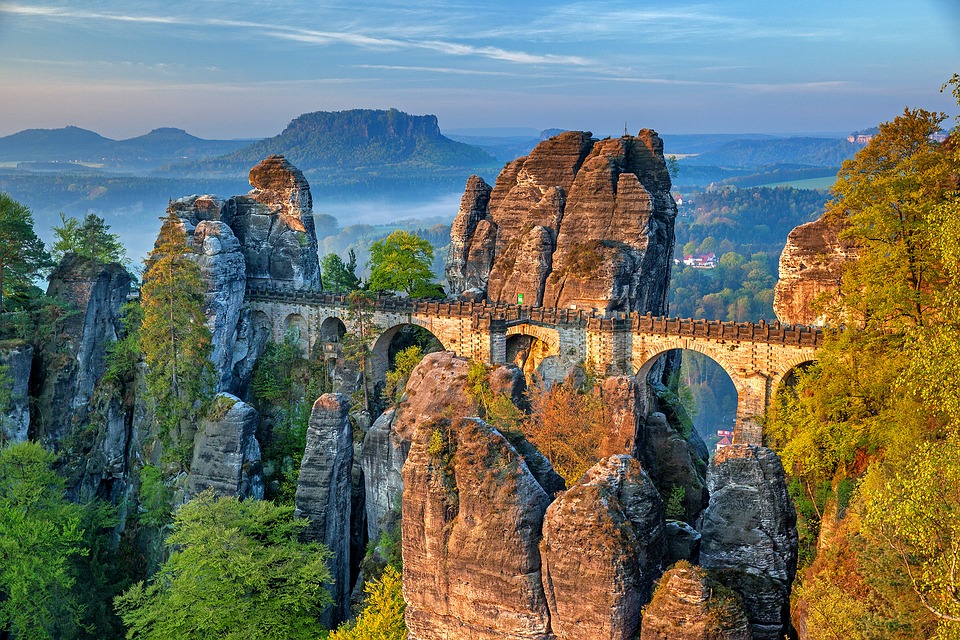 Saxon-Switzerland National Park
Less than 30 km (18.6 mi) from Dresden lies a natural area of exceptional beauty — Saxon-Switzerland (Nationalpark Sächsische Schweiz) near the town of Bad Schandau right on the Czech border. (so close, yet so far)
I wrote a little bit about the Czech side of this park (called Czech Switzerland), but I hesitate to make a trip there if the border to Germany is closed to us because I long to see the beauty that is found on the German side, such as the iconic Bastei stone bridge. For hikers or campers that prefer a more rugged, less glamorous sort of trip, Saxon-Switzerland seems like the ideal warm-weather getaway, even though the views of the Elbe you'll have do provide a certain special sort of glamour all the region's own.
Heather's Picks
I definitely recommend heading over to Heather's blog to see her five picks and read more about her trips — she also often shares a wealth of knowledge about Alpine hiking destinations and the most beautiful lake and mountain views you can find in the country– and it cracked me up a bit that we ended up having so much in common on our lists! Great minds think alike.
One of her picks that intrigued me was Triberg and its waterfalls, famed for being the highest in Germany. Triberg is right in the middle of the romantic Black Forest (Schwarzwald) of southwestern Germany, not far at all from the French border. Like Heather, I have also once spent a weekend in charming Freiberg way back when, but I can't really say I had actually been to the Black Forest. The land of smokey ham, cuckoo clocks, Grimms' Fairy Tales, and purportedly Germany's darkest thickest swaths of woodland, giving it its dark name. Even though summer is coming up, I've heard a trip to the Black Forest makes an absolutely cozy winter trip.
If you're looking for more Germany travel inspirado, some posts from past trips…
Passau
Leipzig
Pullman City, Westernstadt (ever wanted to visit the Wild West… in Germany?)
Nuremberg Christmas Markets
Bamberg
Berchtesgaden & Königsee in the wintertime
….and there's always Berlin.
I haven't written about it as it was awhile ago, but I highly recommend the Rheinland (along the Rhein river of western Germany) and taking a river cruise if at all possible. Stay in the villages of Bacharach or St. Goar, drink many glasses of refreshing riesling from Karl Heidrich's winegut, see the Loreley and Burg Eltz (probably the most beautiful castle in Europe) — this region is absolutely dreamy for a slow-moving, wine-drenched summer trip. Friends coming to visit: I will absolutely go here with you; let there be no question about it.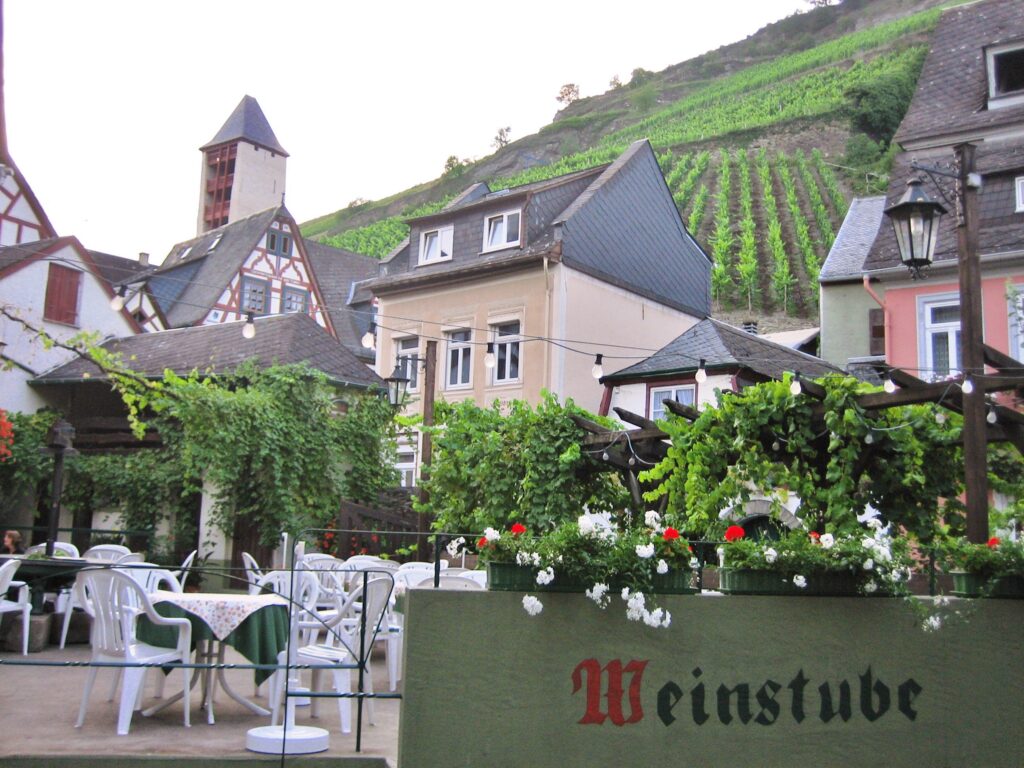 What captures your Germany travel fancy right now? Personally, going to try not to think too much about it… for now 🙂