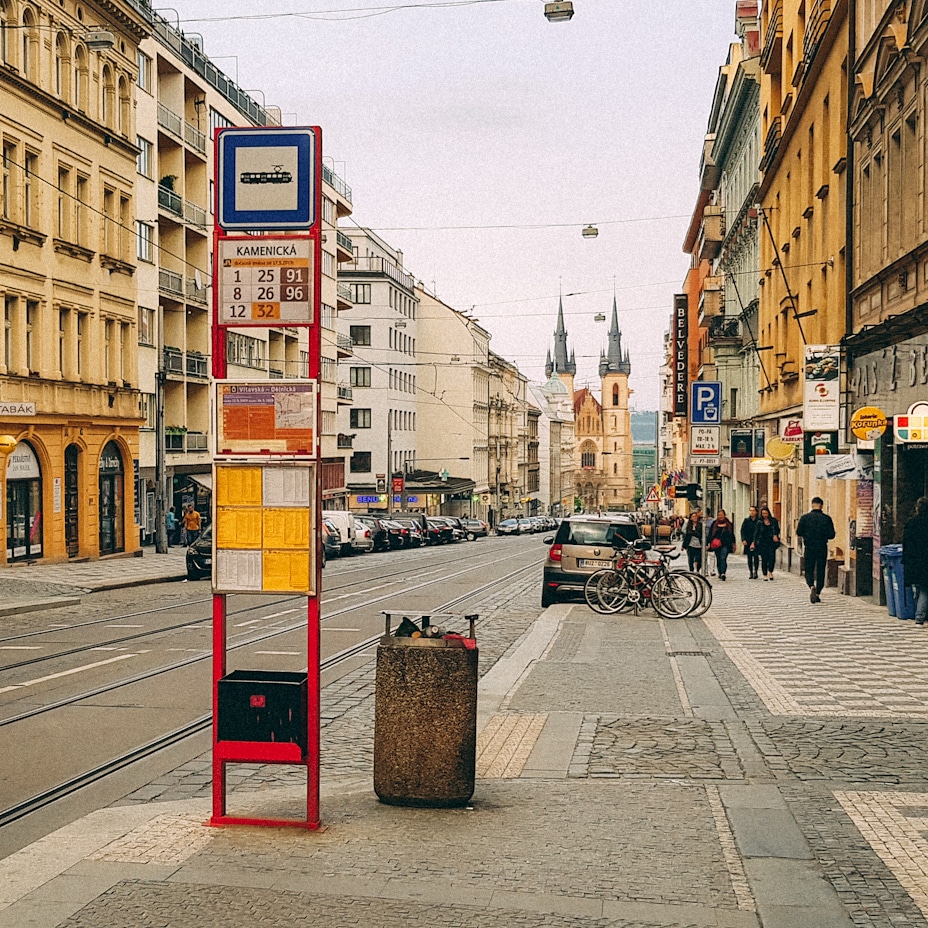 So, You're Going to Prague? (A Mini-Guide of my Favorites)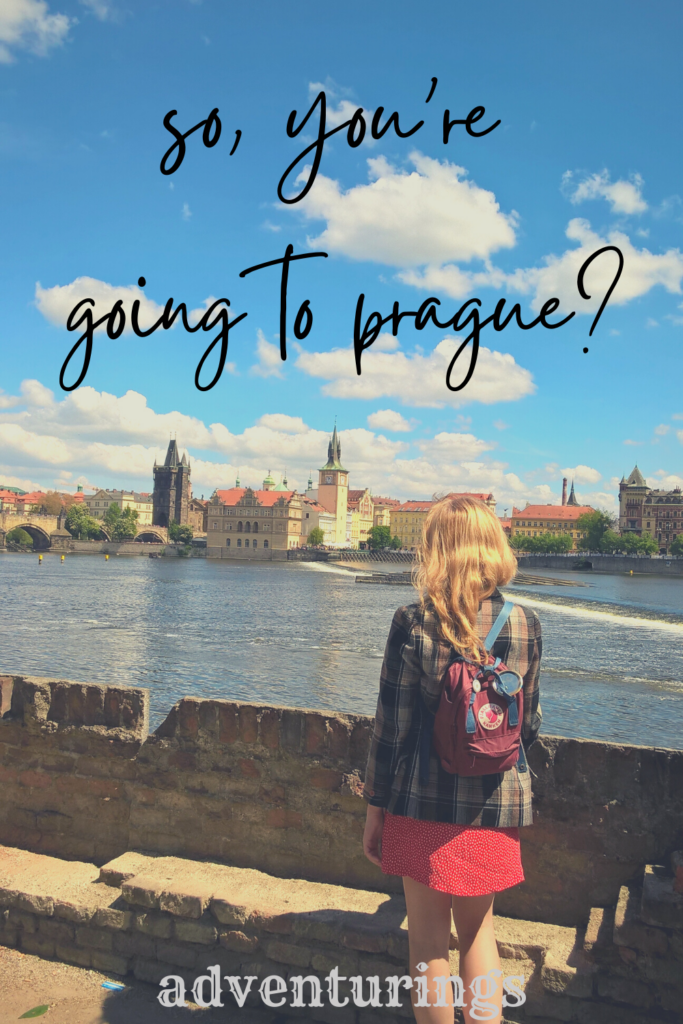 prague is now europe's fifth most visited city as of 2016, surpassed by only london, paris, istanbul, and rome. so chances are, if you haven't already been, you might be planning on going to prague soon, especially since summer's coming up. i get a few emails and comments about what to do in prague, and man, that's a hard question to answer in an email, let alone a comment!
so! consider this post my e-mail to you about my favorite things and places to visit in the city. this is by no means an exhaustive guide (hah) but rather just my favorite places that i've been to loads of times and like to take my friends and family to when they come to town. hope you enjoy!
updated for 2021.
day one
visit malá strana (czech for "little quarter") and the massive prague castle complex, located on the western side of the vltava river. the actual interior of the prague castle isn't so life-changing to see, but don't miss the incredible st. vitus cathedral – the building you're actually looking at when you see the castle from a distance. a prague rite of passage is wandering around the castle late at night when there's no one around – it's super magical. come back down and see if you can find the (john) lennon wall! it's surprisingly difficult to find… the only times i actually end up there are if i'm not trying! if you've still got some time or energy: petřín hill or letná park, both on the west side of the river– both afford fantastic views. my favorite way to go up petřín is to start up tržiště street, past the american, irish and german embassies, past my old flat, and it'll lead you essentially up the hill.
i love approaching malá strana via charles bridge from old town or vice versa… it is one of the best prague moments that you will always remember! my favorite opportunities for buying souvenirs also lie in malá strana: blue is my favorite souvenir and gift shop, featuring loads of unique handmade czech items… and i'm actually going to come out and say i have been known to do some shopping on charles bridge as well. you can find some interesting prints, photographs, and jewelry there. more ideas of some unique czech gifts to buy here!
hungry or thirsty in malá strana? i would point you towards my favorite hidden treasure in almost the whole world, malý buddha, a zen tea house and asian restaurant on castle hill. if you're at the foot of the hill, cafe savoy is fantastic for a brunch, lunch, or coffee stop – a fantastic old world central european experience. there's also the best american-style gourmet donuts in town at malostranské náměstí: oh deer bakery. my go-to when i need a bavarian cream fix!
other cool stuff nearby: the legendary u malého glena jazz club, the alchemist museum and elixir bar (a very unique experience!), the adorable nový svět neighborhood where time looks like it stood still.
day two
concentrate on old town including old town square and josefov (old jewish quarter). prague's jewish sights, namely, the complex of synagogues located near each other turned into a museum of jewish life in prague, is probably my favorite "pay to enter" sight – definitely worth it and is staffed by the sweetest elderly people you'll find in the city (unless you end up having lunch with someone's babička or something). be mindful that all jewish sights are closed on saturday. nearby kafka snob food cafe makes a nice break after all of that touring! good drinks options and some light lunch fare.
so, you're in czech republic and you probably want to taste some czech food and beer, eh? i'd point you towards u medvidku, lokál, or pivovarský dům – all do not disappoint with the food and beer (oh, and do try the beer). many love the more famous pilsner urquell, but if you can find budvar, give it a go. at pivovarsky dum, you'll also find some really unique beer options including cherry (!!), nettle, coffee, and more. i try to take all of my peeps here. if visiting any of these on a weekend, you really must book ahead for dinner unless you want to take your chances with a long wait. if you don't know what to order, i've listed some of my favorite czech and slovak foods here.
ještě? (more?)
so, you've explored the heck out of old town, josefov, and new town, eh? you're telling me you want more? (geez!) here are some other places to round out your visit depending on your interest.
– discover the holešovice quarter for a feeling of being outside the direct center of prague for a more local feel. dox (modern) art center in holešovice is a good museum to visit. (also, their cafe serves ice cold club mates! or you could hold out for my favorite, kavárna liberál nearby) there's often a program at the pražská tržnice complex, which as well as holding large events also houses some secret and delicious hole-in-the-wall asian eateries, or vnitroblock which houses art, cafe, shops in sort of a hipster vibe.
– visit a saturday farmer's market, like naplavka, on the vltava riverside stretching south of the jiráskův bridge or the market at jiřák (jiřího z poděbrad) which run wednesday through sunday.
– the gorgeous botanical garden in troja, which you can get to by bus from holešovice. the prague zoo is also in troja if that's your jam..
– my favorite cafe for views over prague is t-anker, in kotva department store near náměstí republiky that seems not to have really been discovered by tourists yet. nothing better on a warm sunny prague day!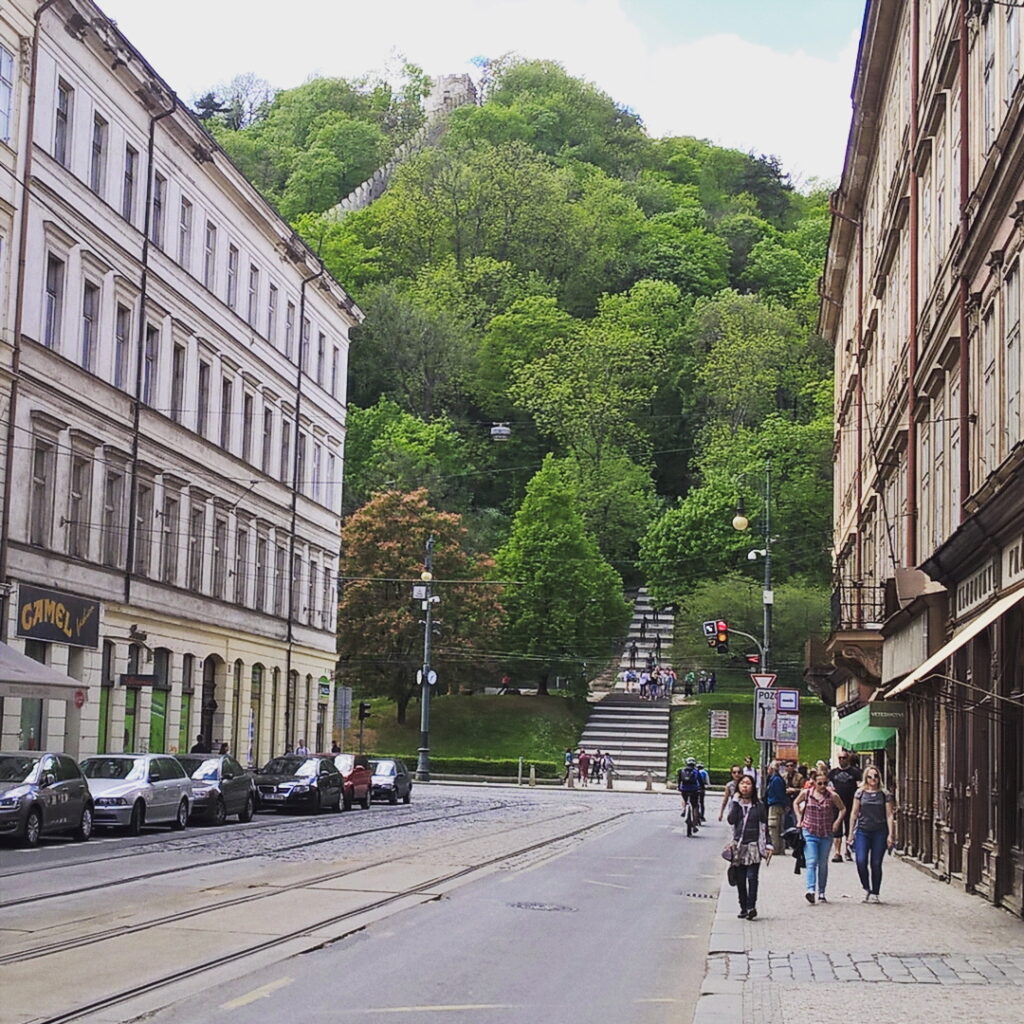 – see some live music in the evening! check out what's happening at lucerna, meet factory, futuum, roxy, chapeau rouge, vagon, rock bar, or the epic punk/alt joint, klub007 strahov for starters. when in doubt, legendary lucerna's 80's/90's video night on friday and saturday nights is probably something you won't soon forget..
– prague is well-known for theater and the arts! mozart loved his prague audience, once stating, "my praguers understand me". check out the programs at the národní divadlo, rudolfinium, or the obecní dům to see what's on during your visit. if you haven't got plans and want to see a show, there are always some kind of classical concert (often at the obecní dům or one of the great cathedrals of prague like sv. mikuláš) happening, featuring works by mozart, dvorak, vivaldi, or similar. you see flyers for these shows all over the old center and can book tickets for those in old town at many places when you arrive.
– i visited a beatles blacklight show my second ever visit to prague (near wenceslas square) and really enjoyed it, for something completely different.
survival tips
>> if you are wondering where to stay, anywhere in prague district one or two will be suitable. i'd recommend old town (especially beautiful josefov) or new town if you want to be right in the beating heart of prague city center and malá strana if you are looking for a more peace and quiet while still not sacrificing location. i've written some reviews of hotels and hostels i've personally stayed at here.
>> don't be like most tourists who walk up to the yellow ticket machines in the metro or near a tram stop and have no idea what to do! just push the button that says 24kc, as this is a single ticket, and you can use it to transfer on all forms of public transport within 30 minutes of validation. then, insert your coins. (if you have only bills or card, you'll have to go to one of the kiosks in all major metro stations) the 110kc ticket is good for twenty-four hours and is a great deal if you have a lot places to visit all over town, but the city center is quite walkable, so you shouldn't necessarily need one if you base yourself primarily in prague 1 or 2.
>> when taking public transport, do give your seat up to the elderly, pregnant women, mothers with small children, etc. – czechs have a very strong custom of doing this and to not at least offer your seat is considered rude.
>> on the famously looooong escalators (the deepest one is at namesti miru!), stand on the right and walk on the left to avoid the ire of praguers.
---
what's your favorite thing to do in prague? what would you like to do on your next visit?
ps, prepare for your trip by reading some czech literature– i've got three good recommendations for you.