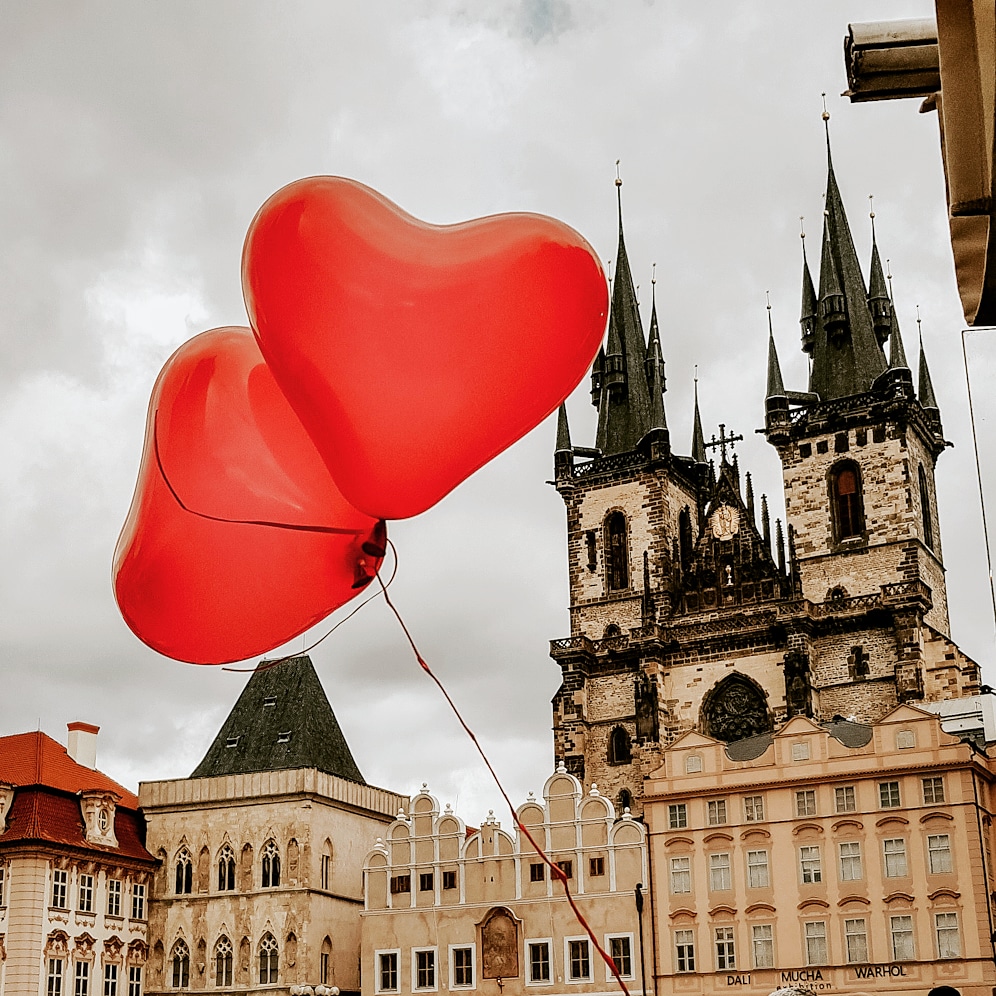 Valentine's Day in Prague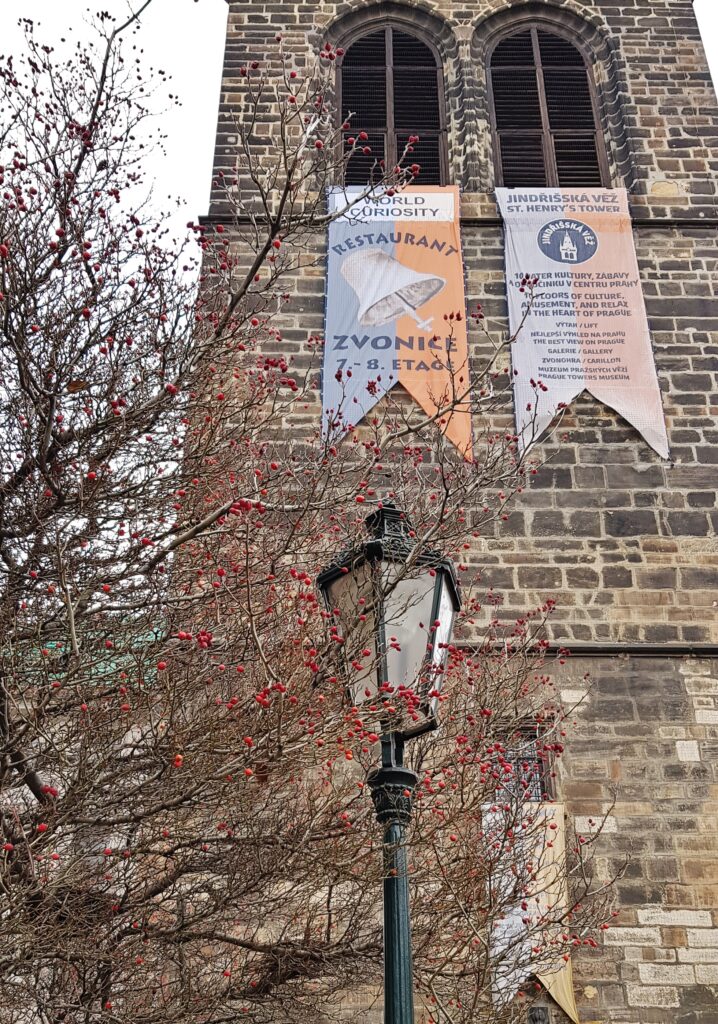 Even though this is my eighth winter in the Czech Republic, I still have never spent Valentine's Day in Prague before. Valentine's Day isn't even the traditional Czech "day of love" (that would be the 1st of May) but you can't deny that it is certainly has completely caught on! I know it's a divisive day, with the main criticism that it is too commercialized, but my feeling is that it is whatever you want it to be. And who doesn't love a chance to go celebrate a day of love and togetherness with someone special?
After working (even during our half-term break! More on that in the next post…) all week, we were feeling ready to have a little city break of our own. We took a morning train to Prague and arrived just in time for lunch, which would be at Miska Ramen Bar behind the main train station. I have written many times before about my favorite ramen bar, Ramen Kitchen on 28. Října near Můstek, but since I first visited in 2014, so many other ramen joints have popped up. Also, we've started leaning more towards veggie dishes in the past few years, I was still on the hunt for the best veggie or vegan ramen around. I've tried many joints all over the Czech Republic but finally I've found the answer at Miska. It's a tiny place with a great menu and excellent beer on tap. The miso-based vegan ramen was absolutely delicious with tempeh, lotus root, and so many add-ins (I opted for a marinated egg). The price is the same if not lower than other ramen joints in the city and the location is excellent. I'll definitely be back!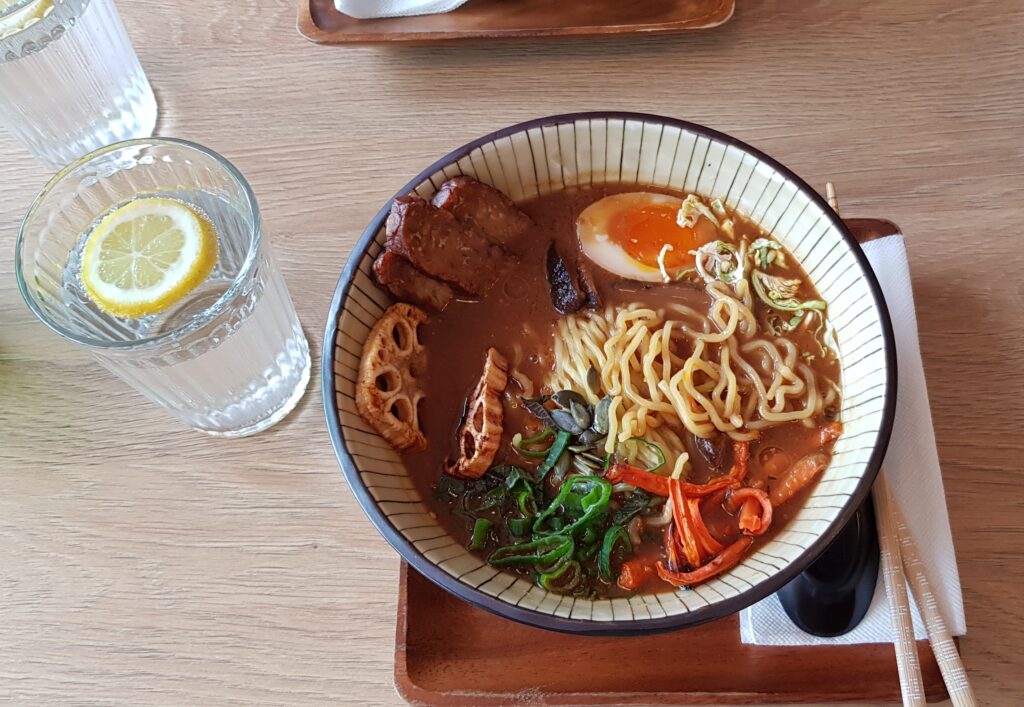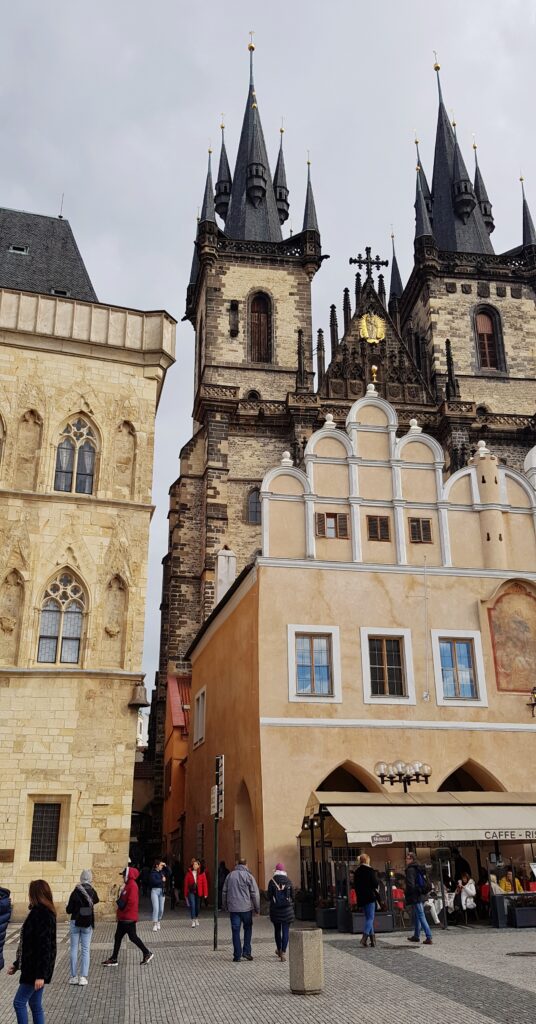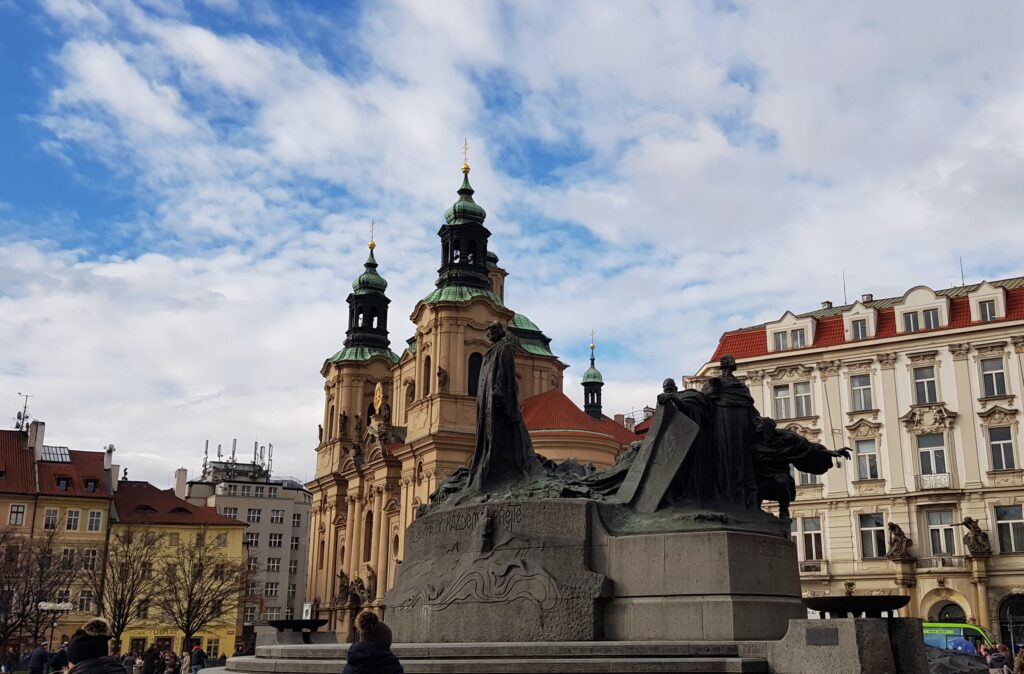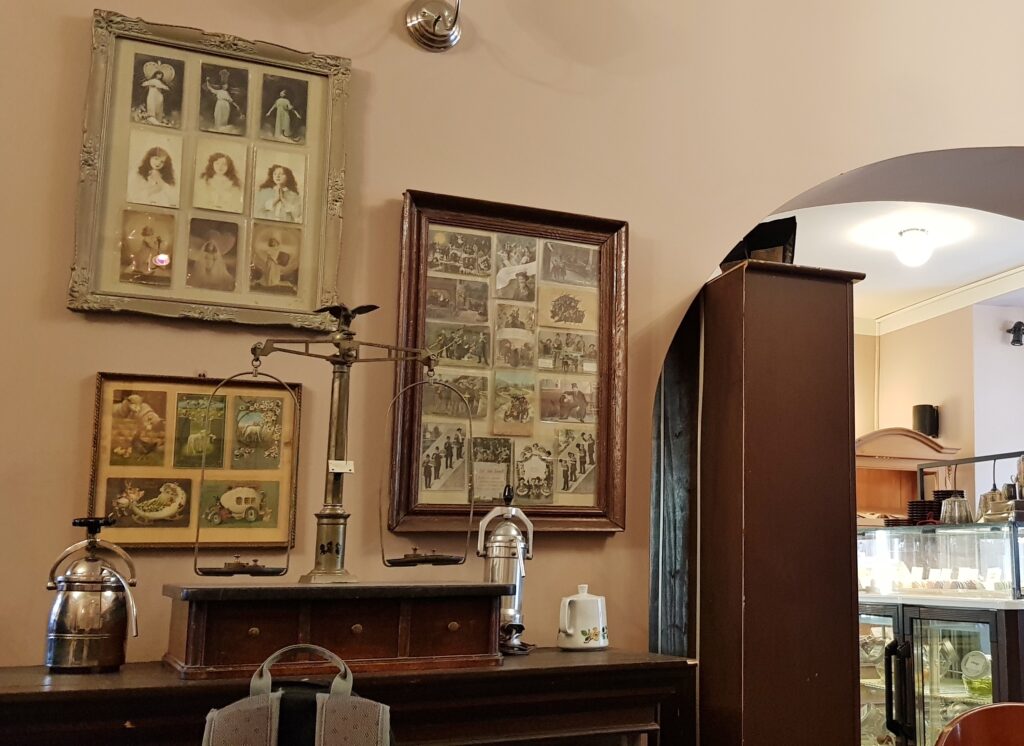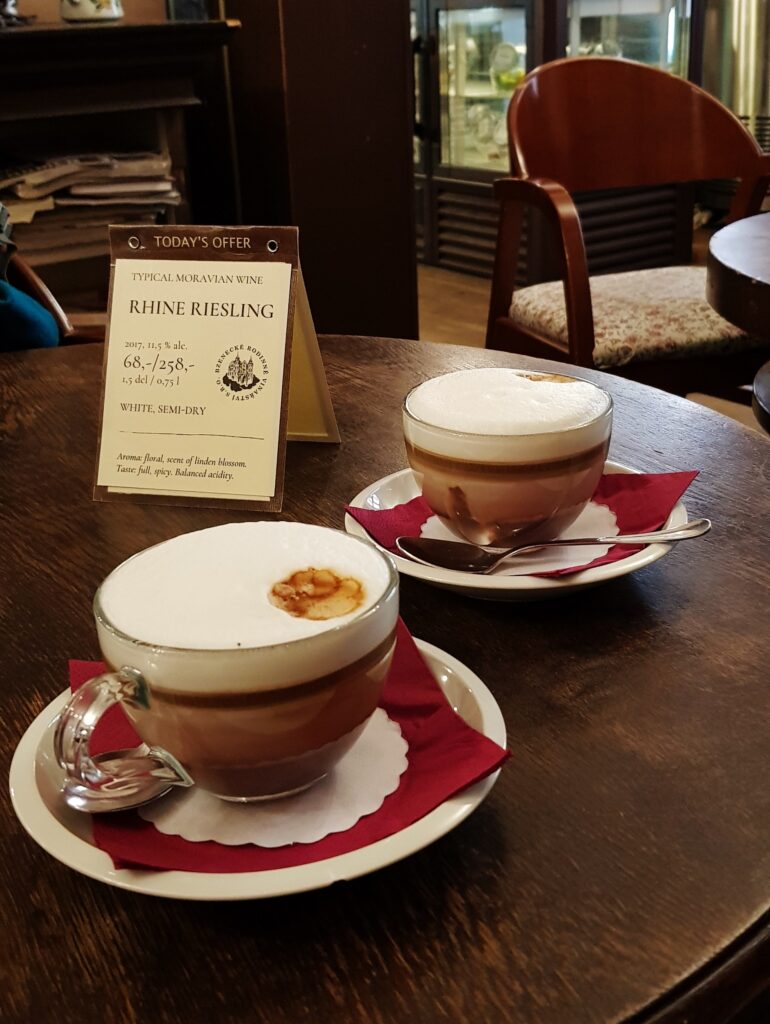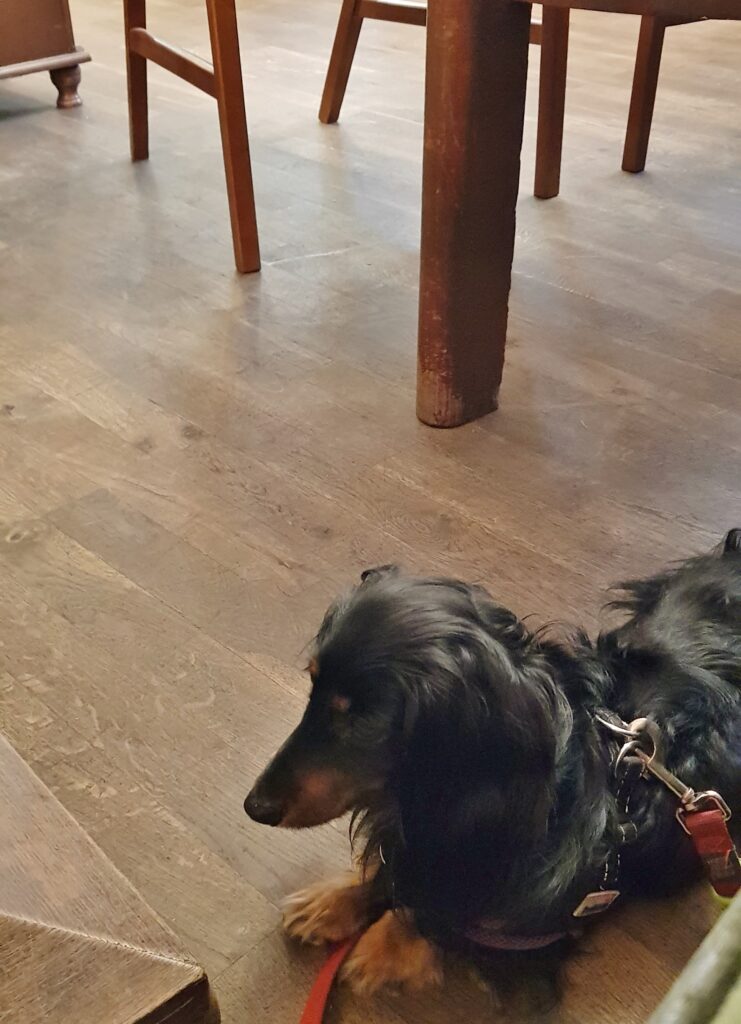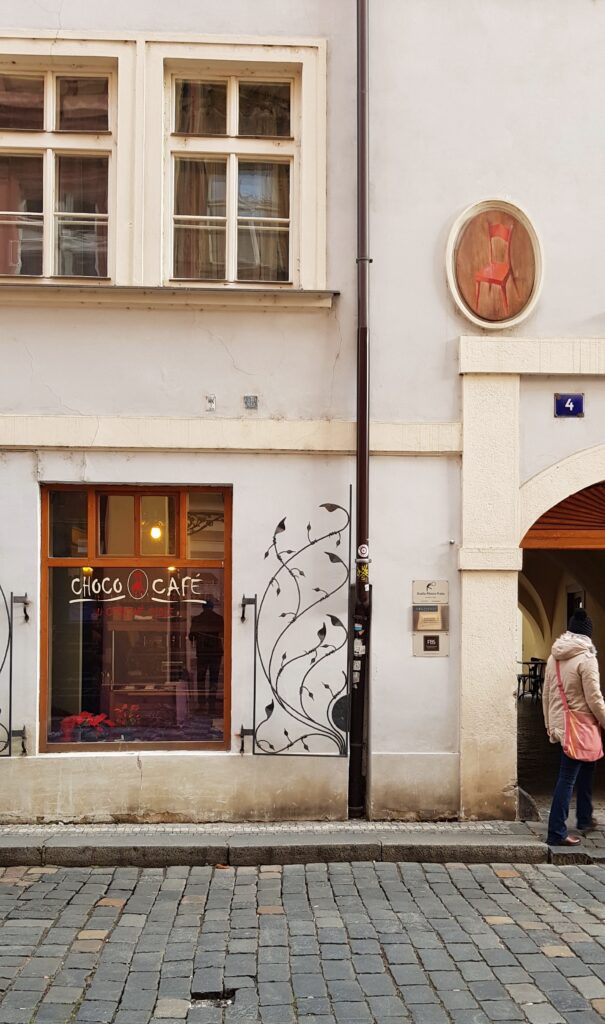 After a little bit of shopping, we passed through Old Town Square as it was simply on the way to where we were going. I have to say I sadly avoid it these days as it's mostly packed to the gills with selfie-stick swinging tourists but this Friday afternoon in February, it was not. Dare I say it was actually enjoyable?
The Choco Café is the perfect Prague café to take your sweetheart to celebrate Valentine's Day. It's rose-colored, old-timey, friendly service, nice furnishings and an extremely large drink menu. You can also choose from several types of hot chocolate of different flavors, although we opted for the eponymous "Chaco Café" drink this time. I spied some amazing-looking macarons another patron was getting ready to mow down on and decided we couldn't leave until we got some to go. (They are absolutely the best I've ever had! Sorry, Laduree!)
If I'm on a city break, then I still really wanna take a break too. I can't be running around all day! It was lovely to just chill in our little suite at Sir Toby's with aforementioned macarons, a cup of tea, a book and a dog. (who was also understandably needing some downtime as well! – see black furry clump on the floor)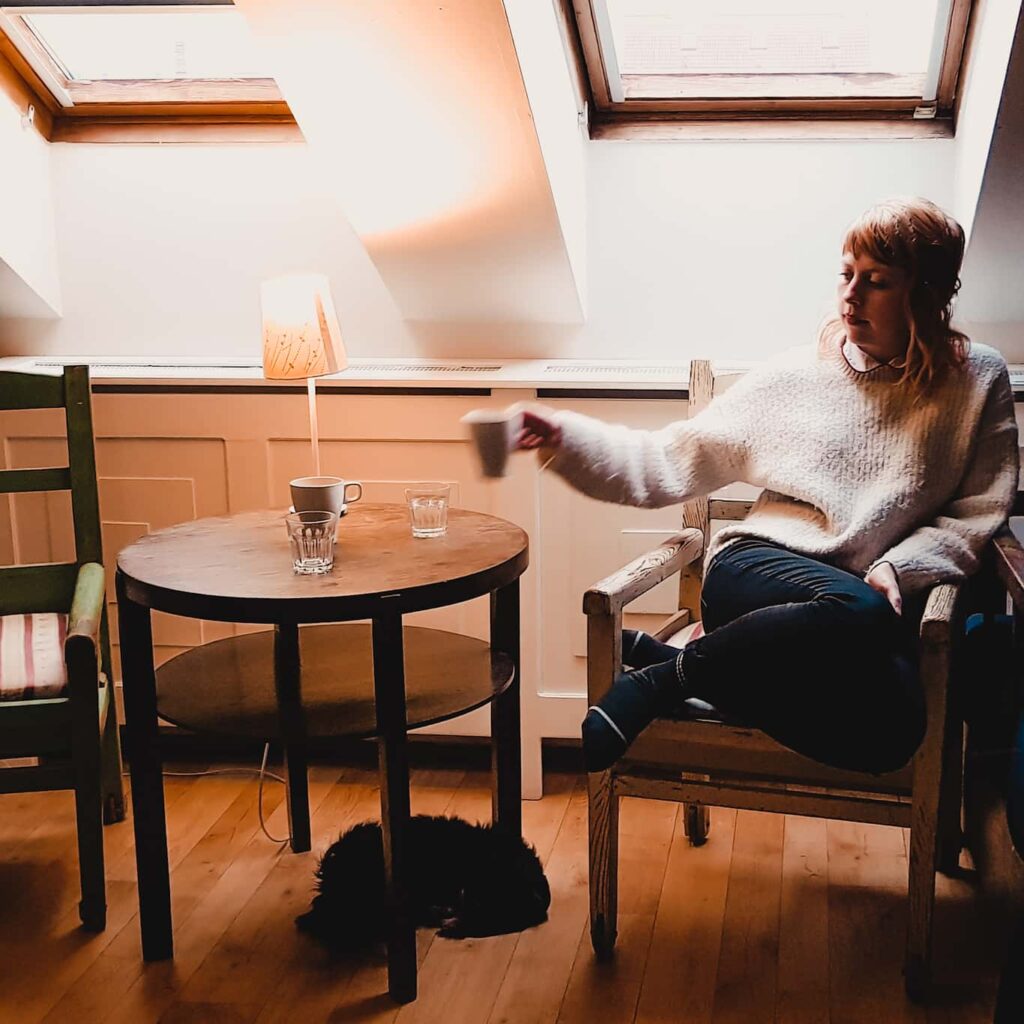 I love daytime Valentine adventures, but evening is fun too because you see so many happy people, love all around, women with flowers and bouquets and restaurant staff (even in Prague!) providing top service and hoping to make a memorable night for all. We went to Polpo, a new Mediterranean seafood joint right behind the Kafka head at Národní třída. (I love how I can say, "Oh yeah, it's at the Kafka head" and that's a totally normal sentence to say in Prague) If you need your seafood fix even in Central Europe like I do, I can absolutely recommend them! They have such delicious things on the menu and the staff are absolutely wonderful.
Afterwards we sipped a glass of wine at a pub down the street – it feels like such a novelty having a night out in Prague (especially in Prague 1 or 2, wandering the old cobblestone lanes) so I really cherish every minute we get! I cannot state this enough that Prague is a terribly fun city to go out in. There's a sort of night magic there that very few other cities in the world have.
I kept thinking about how lucky we were to end up in this country whose habits and beliefs are so similar to ours. I love that Czech Republic loves dogs. In almost every bar, cafe or restaurant we go, the waiter will likely unasked bring out a bowl of water.
(It's pretty easy to tell when an establishment is not dog-friendly because of the sticker on the front door)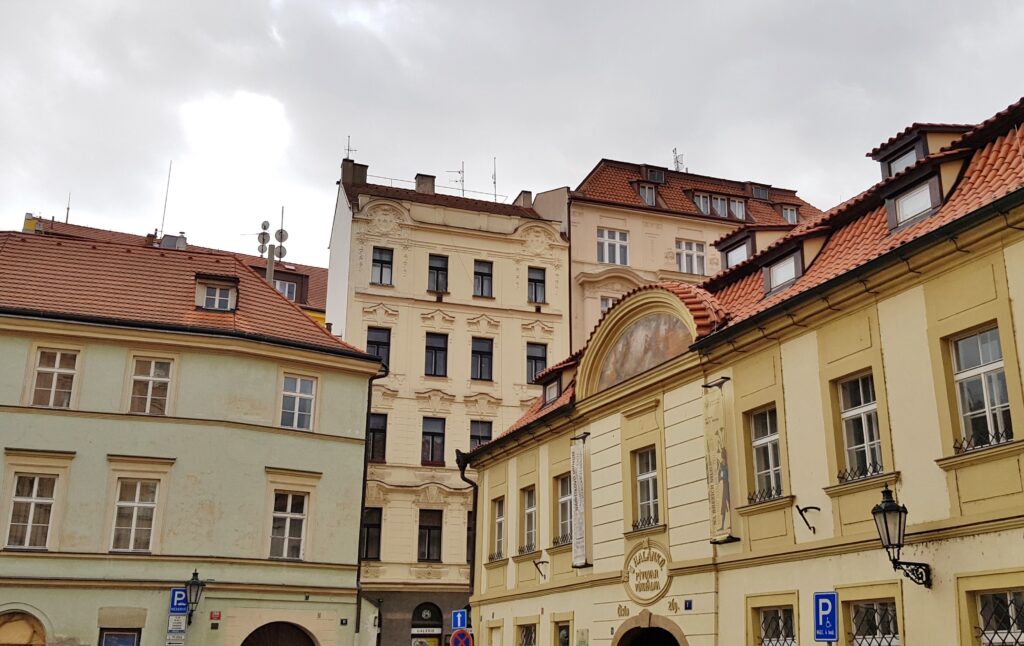 Going to museums is also another lovely day-date idea, although because we weren't able to find dog-sitting at the last moment, we opted instead to take long walks through Holešovice and Letná the next morning. The weather was perfect for a late-winter walk — still a bit of chill in the air, but not so bad at all. Later that day, I swallowed my words when I walked across the Charles Bridge, moving at a slug's pace because of the throngs of people. So I will amend that earlier thought: February is an excellent time to visit Prague, but aim for weekdays when possible! The major spots will still be packed at weekends.
Hope you enjoyed this time of year if you observe Valentine's Day. Soon to come — a new post about what I was getting up to work-wise last week!