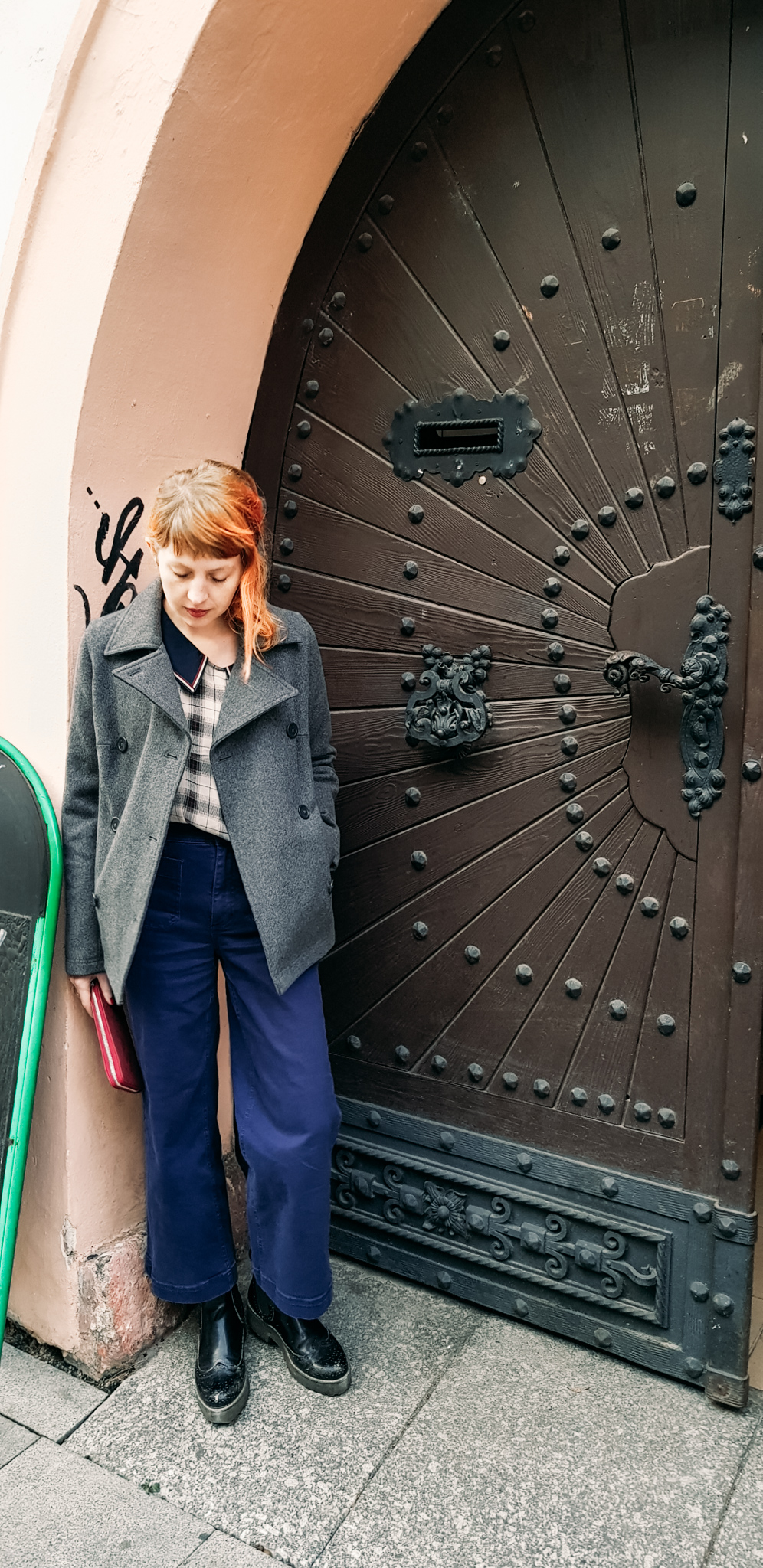 A Winter Cafe Day (with JORD)
Ah, the half-term cafe date. We have a lot (a lottt) of annual traditions, but this one is perhaps the most simple yet satisfying one to inject a bit of magic into an otherwise humdrum winter Friday afternoon. Almost certainly I'll have the afternoon off, so we'll head out to a cafe.
This time, we headed to Cafe au Chat de Noir, one of my favorites in town. The coffee doesn't really blow your mind but more importantly: as soon as you step inside, you feel like you've been transported to a European cafe at the turn of the 20th century. At a time where hip, modern third-wave coffee bars proliferate across Europe (even in smaller towns), I live for these gorgeous, wood-paneled old world cafes with a full bar, a newspaper stand, a proper coat rack, beautifully upholstered chairs, and the view of our lovely square certainly doesn't hurt. I love everything down to the china they serve my coffee in. Even the barman is professional and cordial, but not too friendly as to disturb the authentic cafe vibe. It really is the little things! The only thing I don't like about it is that it isn't dog friendly. Can't win 'em all.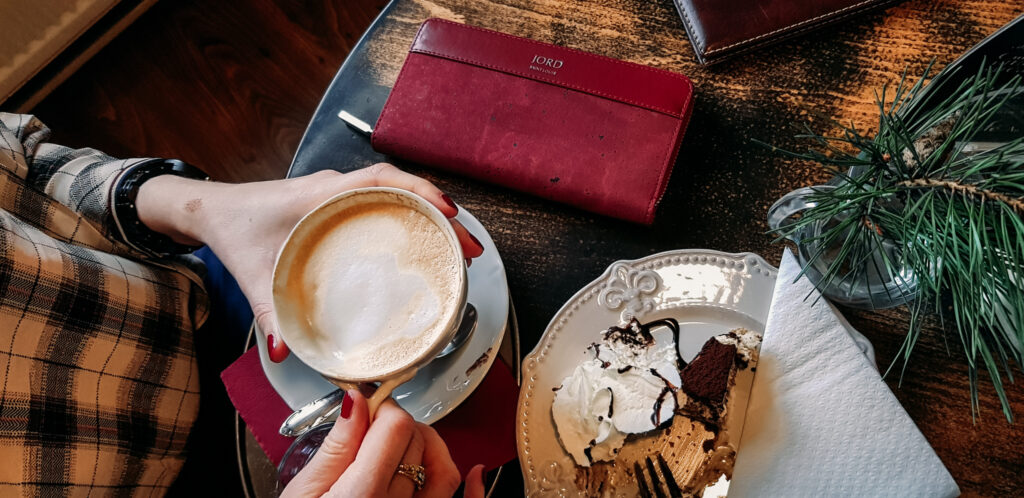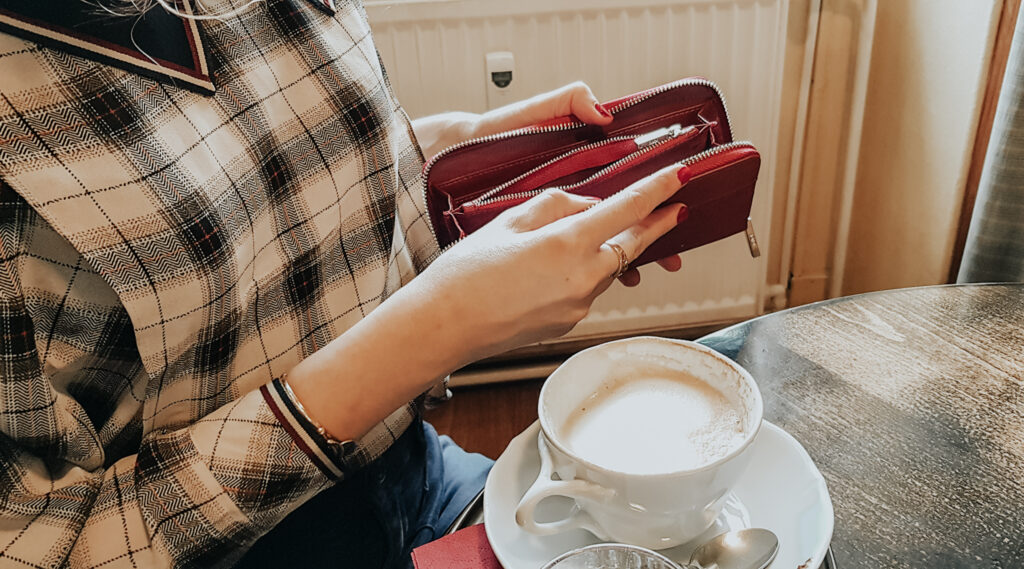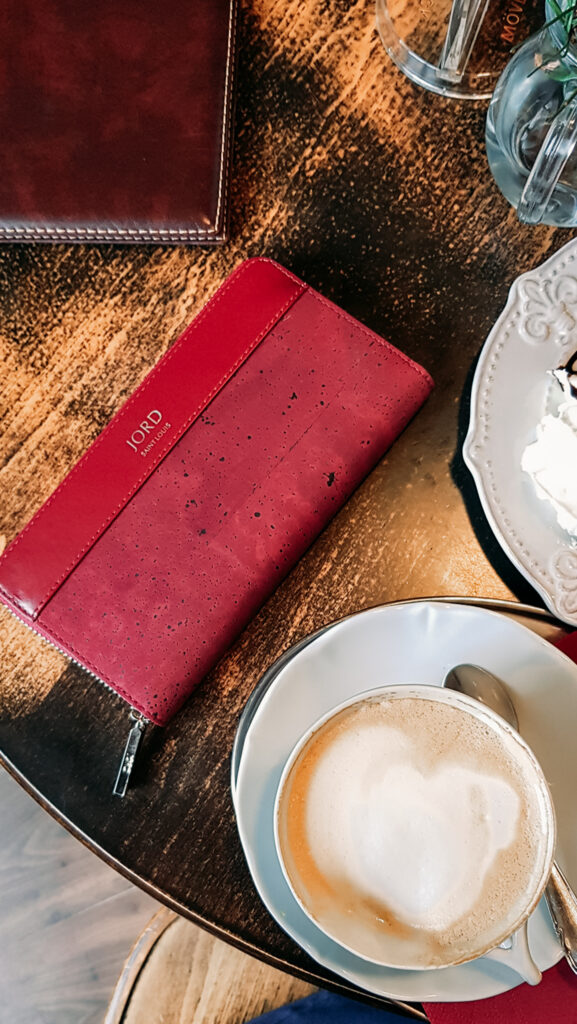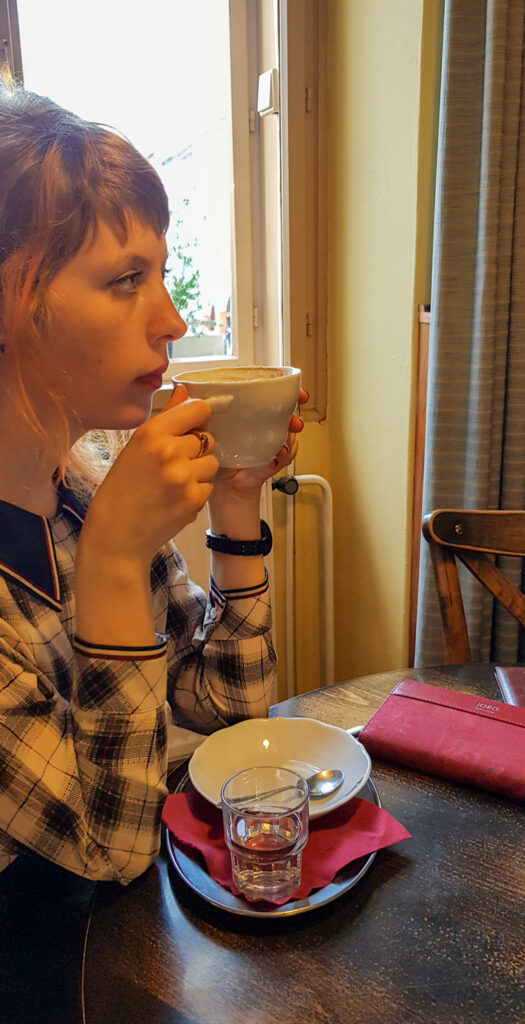 I always love this time of year for that Valentinesy feeling, and being that it was a real date of a coffee date, it also seemed like great chance to take along my beautiful new Eila wallet from JORD. Of course you know them from their characteristic wood watches, but this year, they've rolled out handbags made with a unique "vegan leather" material called Suberhide™. Besides being sustainably made in the USA using Portuguese cork (harvested without damage), the material is also resistant to water, tears, flames and stains – basically anything you can imagine putting it through.
I can get behind a company that not only has some of the best customer care I've experienced, but they want you to participate in designing their future products. By taking this short survey, you can help pick designs you prefer (as well as get a glimpse of the process), give feedback and also receive an immediate $30 credit on any of their products.
Something about early February always brings out the romantic in me and our half-term cafe day was a great way to enjoy an hour of relaxation (and boy, do these teachers need some relaxing) and the very unseasonably warm winter we've been having here in the Czech Republic — honestly, the warmest one in the eight winters I've spent here. Sure, all of the skiiers are sort of annoyed but when I can walk around town in nearly spring wear, I don't mind so terribly much. Later that day we went to see the new Little Women movie which was wonderful and definitely a feast for the eyes and the spirit.
Even though cafe days and movie dates help keep the winter monotony at bay, I'm looking forward to keeping the Valentine's feels rolling when we head to Prague next week and shaking up the old routine. Planning on digging up the best of what romantic Prague has to offer for the occasion – let's see what we can dig up!
Happy February, and remember — Valentine's Day is for all kinds of love! Friends, siblings, parents, partners of any sort, even pets. Let's make Valentine's Day about all kinds of love again.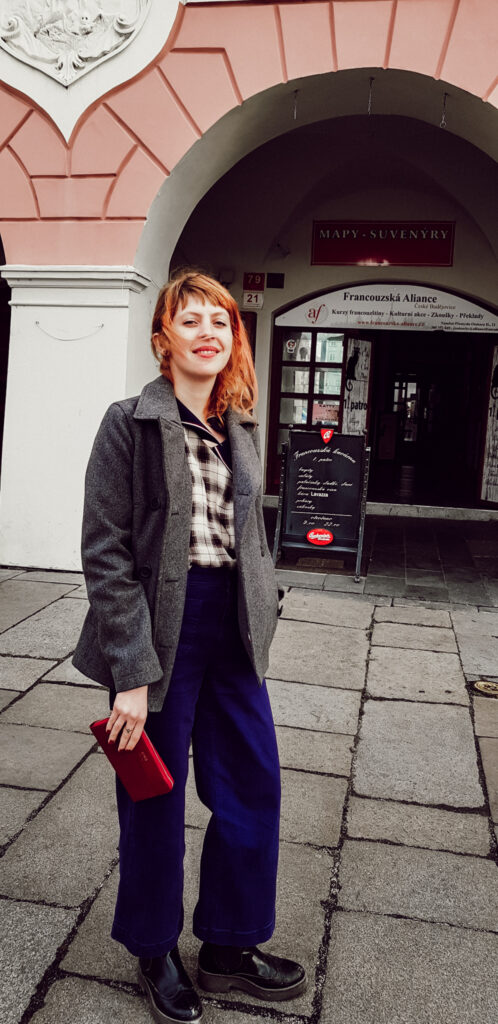 Full disclosure: Adventurings is a JORD Partner, and the Eila wallet was kindly gifted by JORD to celebrate their new handbag line. They run international giveaways on their Instagram account from time to time so check in there if you're keen on having a chance to win one yourself.
Wooden Wrist Watch