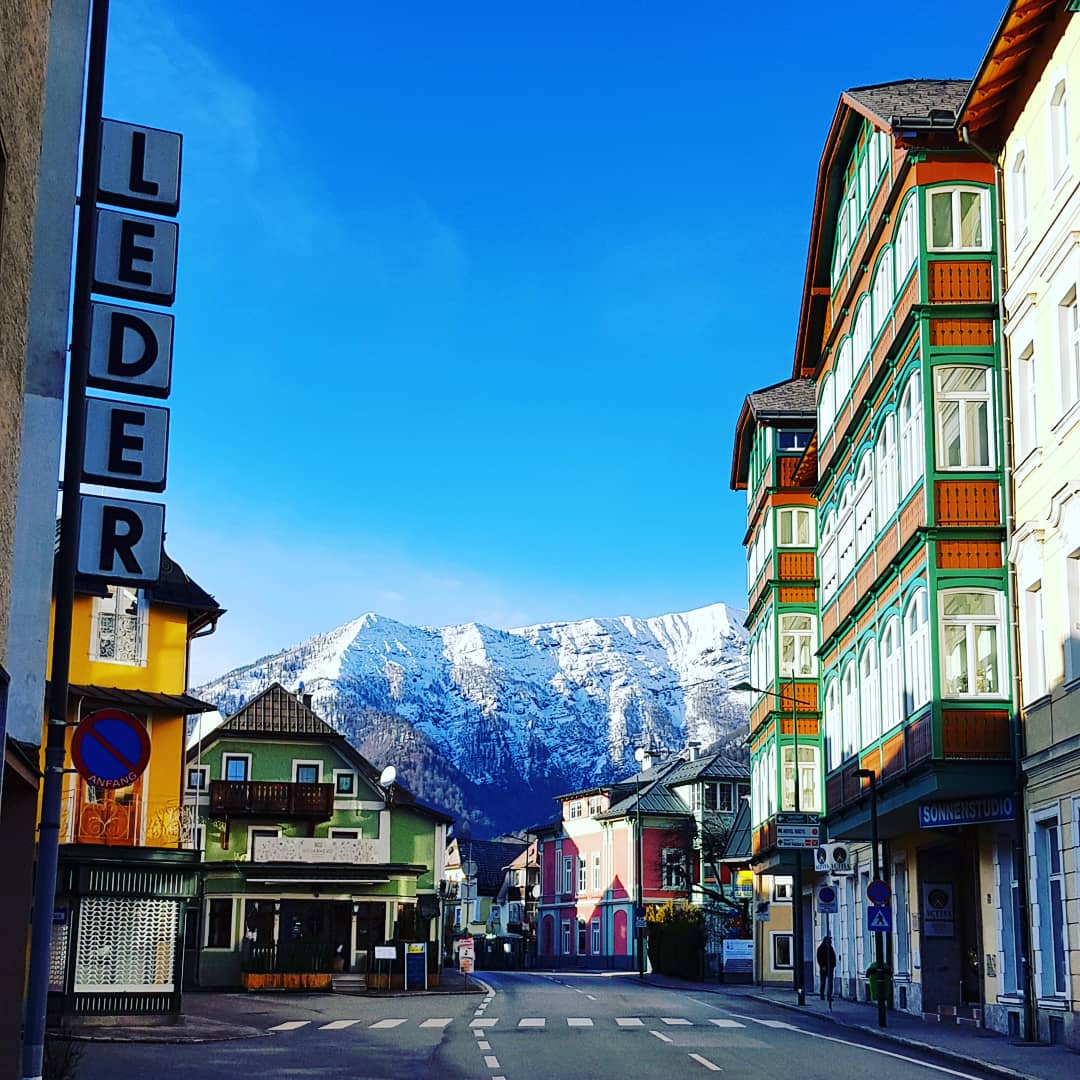 An Austrian Alpine Holiday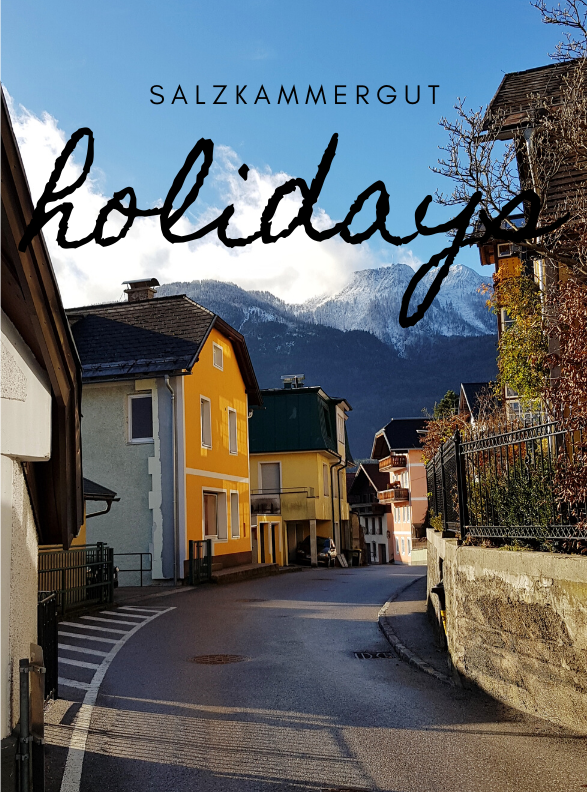 As it's the last weekend of the holiday season, so a perfect opportunity to share a little bit about 2019's holiday season and our Christmas spent in the Salzkammergut. Before we left, we had a nice relaxing weekend wrapping up the work year and taking in some tunes and last punches in our beautiful square. On our way home from doing some Saturday morning errands, I noticed a tree in the park near our house full of fruits and things tied on with a sign. (Below, with the message "Christmas tree for homeless people – Have a beautiful Christmas")
I love when whimsy and kindness intersect and to see this kind of act here in Budejovice, just days before Christmas really made my heart swell. The next day I returned and we added some more things to this Stromeček to replenish it a little bit — a müsli bar, fruit, chocolate, soap… a tree with all these things hanging from it seemed to be attracting some attention as one man stopped me and asked what it was about and we got into a nice conversation about it. Not being able to really speak the language of this country, I am happy to have found a way that really spoke to me to help or give back in a very grassroots (literally) sort of way.
I don't know if anyone else ended up adding to it, but I really hope it cheered someone's day to see it. It cheered mine and had me really thinking about kindness and the true meaning of Christmas… as well as gave me hope for the youth of today to make something like this in our town.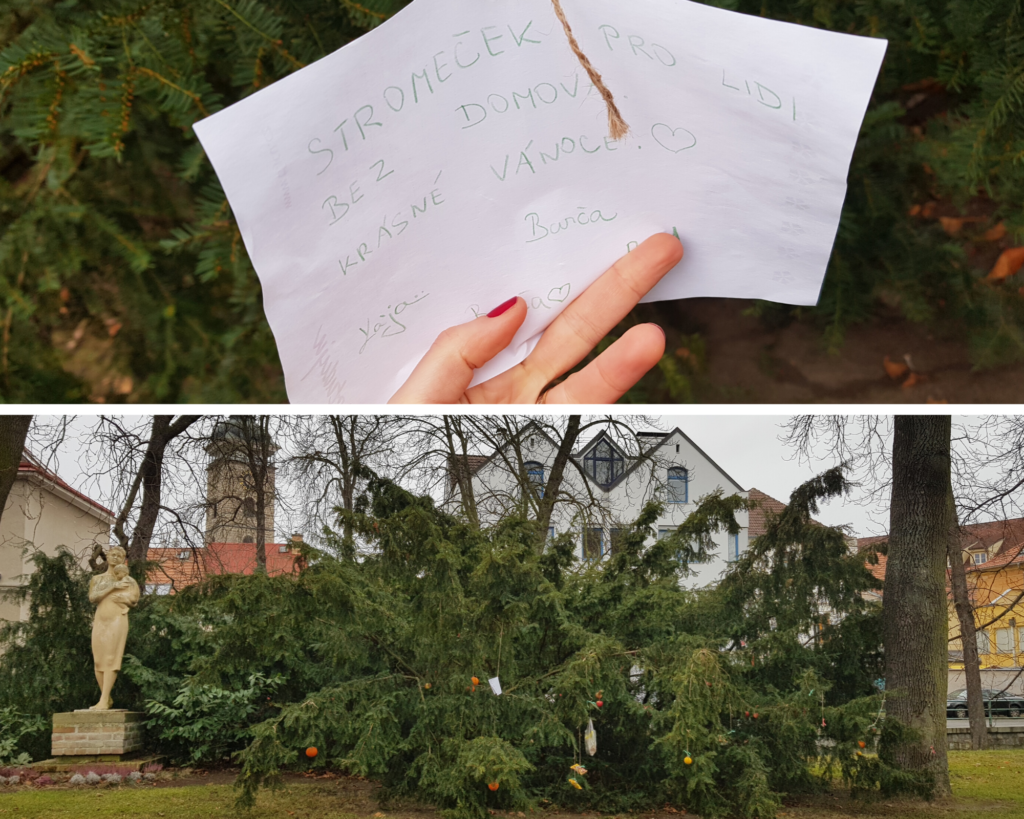 The next day, off to the Salzkammergut! We had spent our holidays in this part of Austria near Salzburg and the Dachstein Alps five years ago, so with a nice easy Austrian rail connection, we were off and arrived in only five hours (with an hour layover in Linz).
The weather? Not great — positively pouring down with rain upon our arrival into Bad Ischl, where we would make our home base for the next several days. We brought our large backpacks (for presents – worth it :)) and I had to document my situation: doubling down on leopard print, pouring rain, wearing a ridiculously large backpack which was all wrong for that coat, but you know what? We were in Austria and it was Christmas time!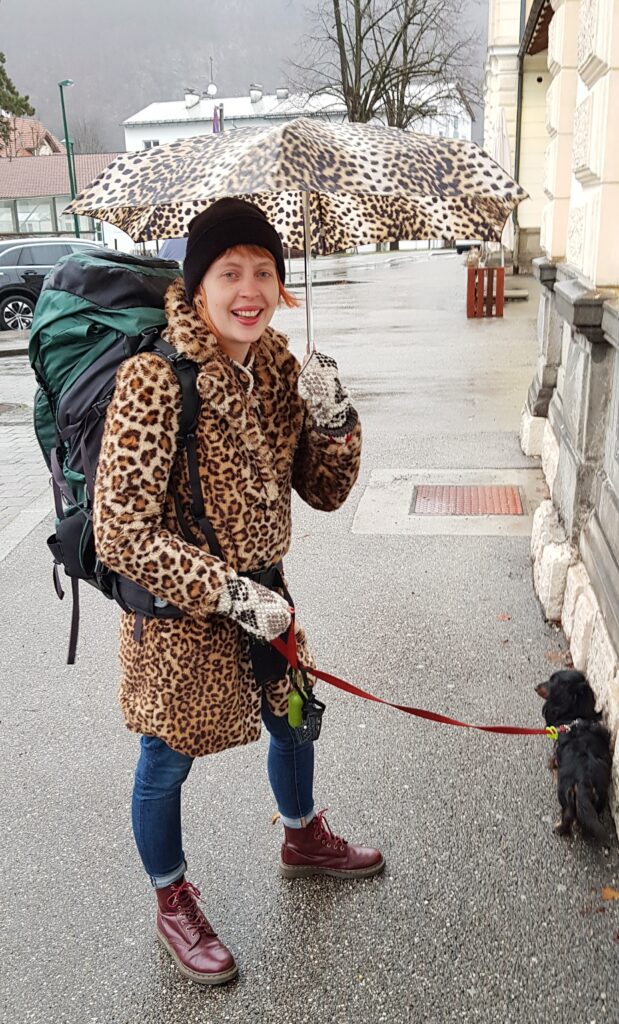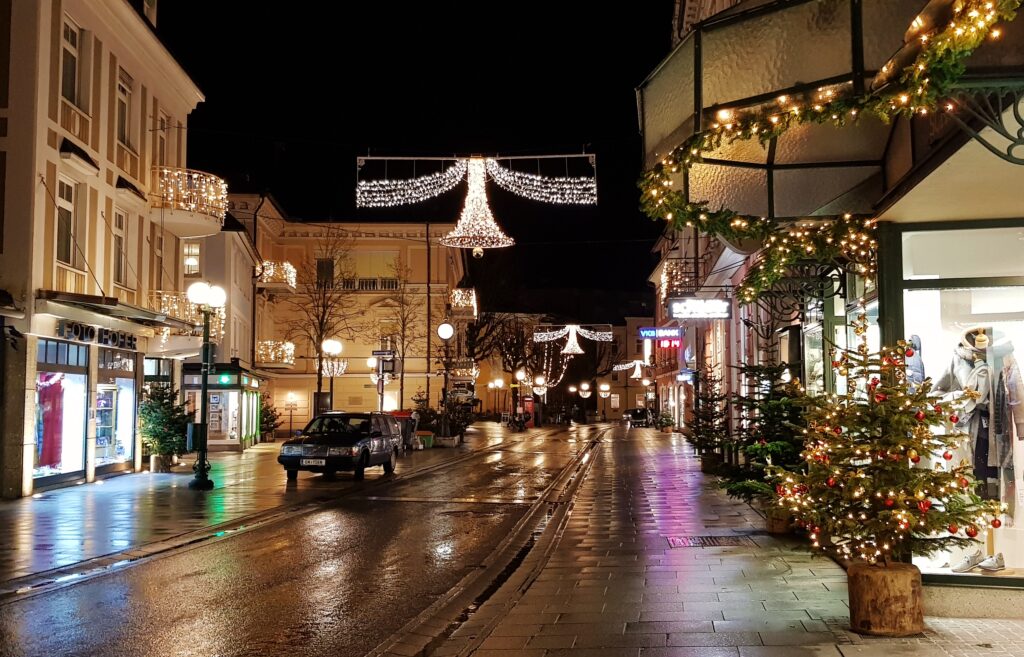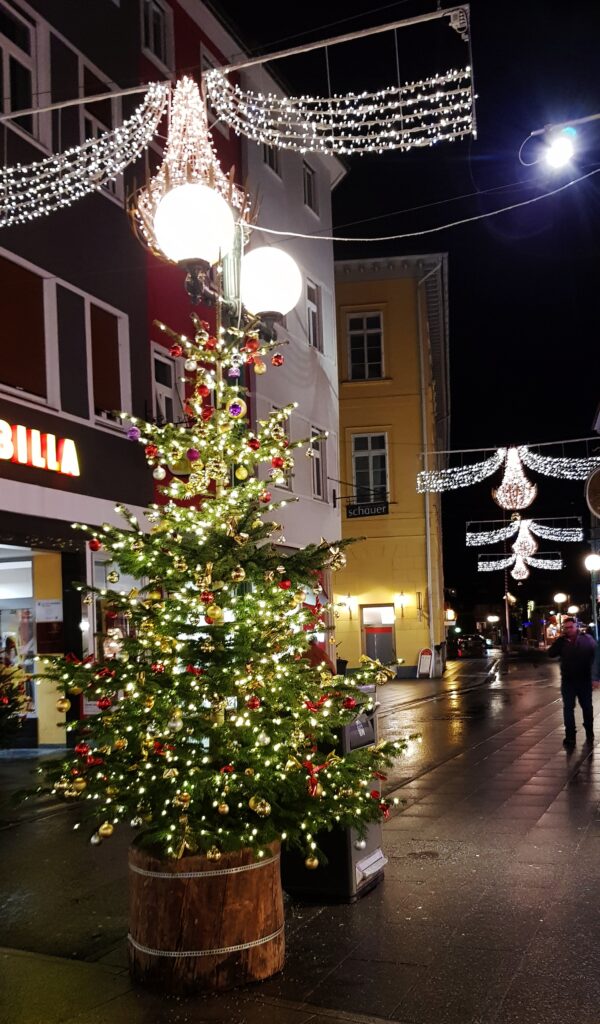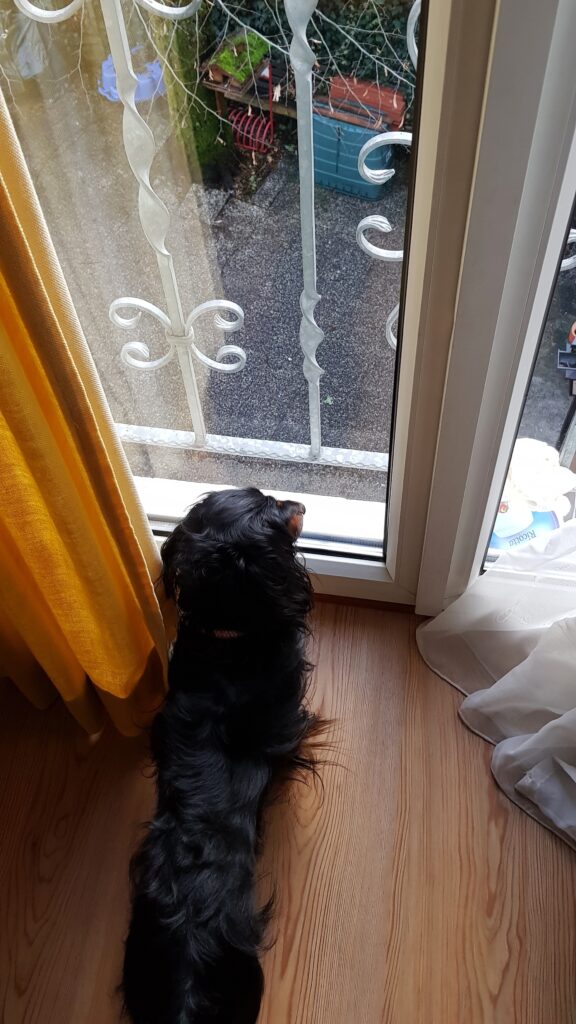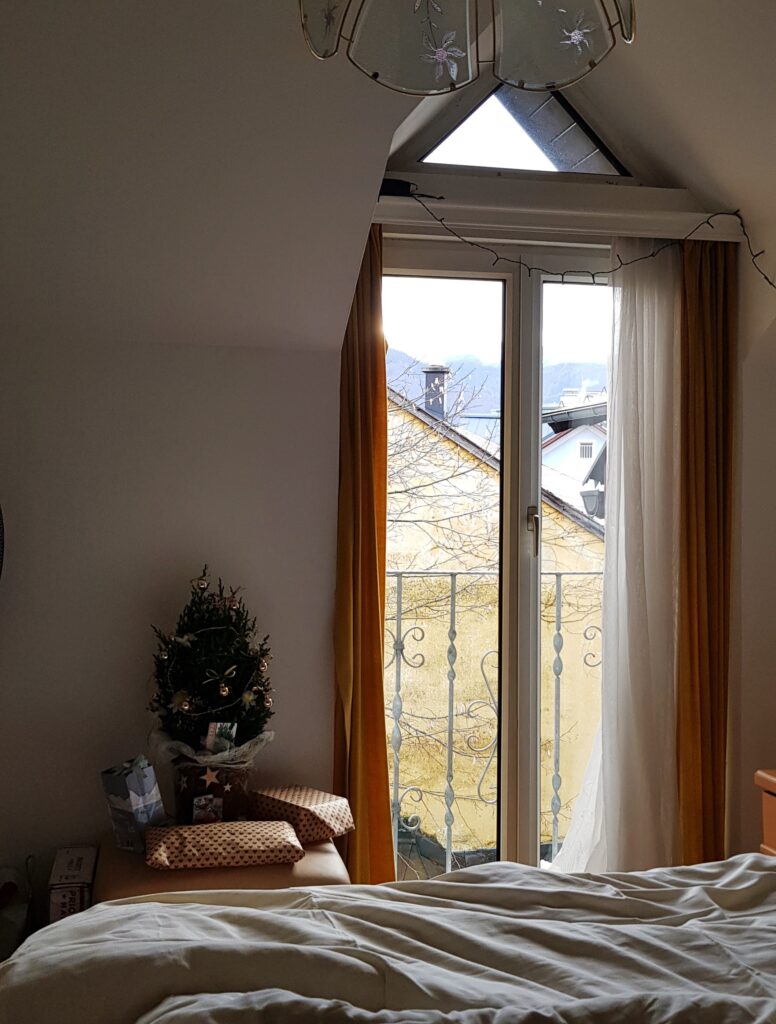 Bad Ischl is a lovely place to spend the holidays. This small city is the biggest one in the region (aside from Salzburg), so it's got a nice amount of shops, an event hall and a supermarket right downtown while still retaining that smaller-town feel. Another plus: you are surrounded by a different mountain everywhere you turn. It's a perfect place to base yourself for seeing all of the amazing things the region has to offer: one one hand, you're just over an hour by public bus from Salzburg, less than twenty minutes from Wolfgangsee (both by regional bus 150), and another twenty minutes in another direction, you'd be in Hallstatt.

Not only that, but the town is sure schön. Even in the pouring rain as we searched for a cafe to take a load off, sip a hot chocolate and wait to check-in, there were beautiful twinkly-lights abound, a man with an accordion on the corner playing "Jingle Bells", real life shoppers hurrying off with their treasures along the main shopping street of the town, an ice rink, quite a few Imbiss-type stands and lots of locals with their glühwein – an unbelievably festive atmosphere. And you know I'm in to that.
While in Bad Ischl for the holidays, we dined at cozy Austrian restaurants oozing with gemütlichkeit like only Austria can. I can highly recommend the restaurant at Goldener Ochs across the river for amazing atmosphere for the holidays, delicious eats and Malz Bier. What a welcome to Austria dinner that was! I also wasted no time transforming our hotel room into something super cozy – the little Christmas tree certainly helped! (I am an expert at 'festivizing' a hotel room for maximum coziness away from home — see this post for more) We spent a lot of time hanging out, eating delicious Christmas foods in there (including my famous 'cashew cheese' from last year) and watching some beautiful Christmas films… even some time for watching Notting Hill auf Deutsch. Ferdie liked being able to look out a window for once!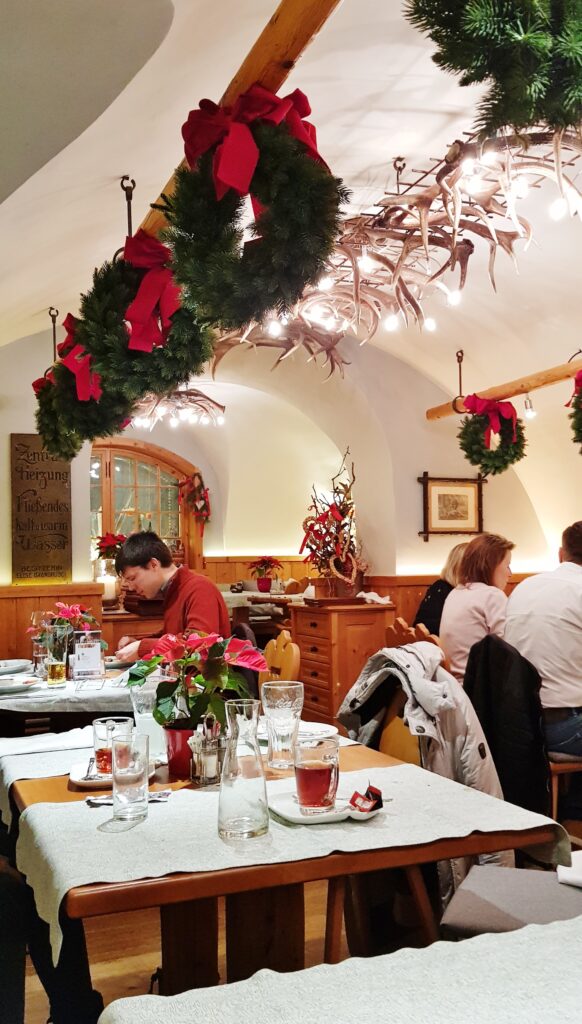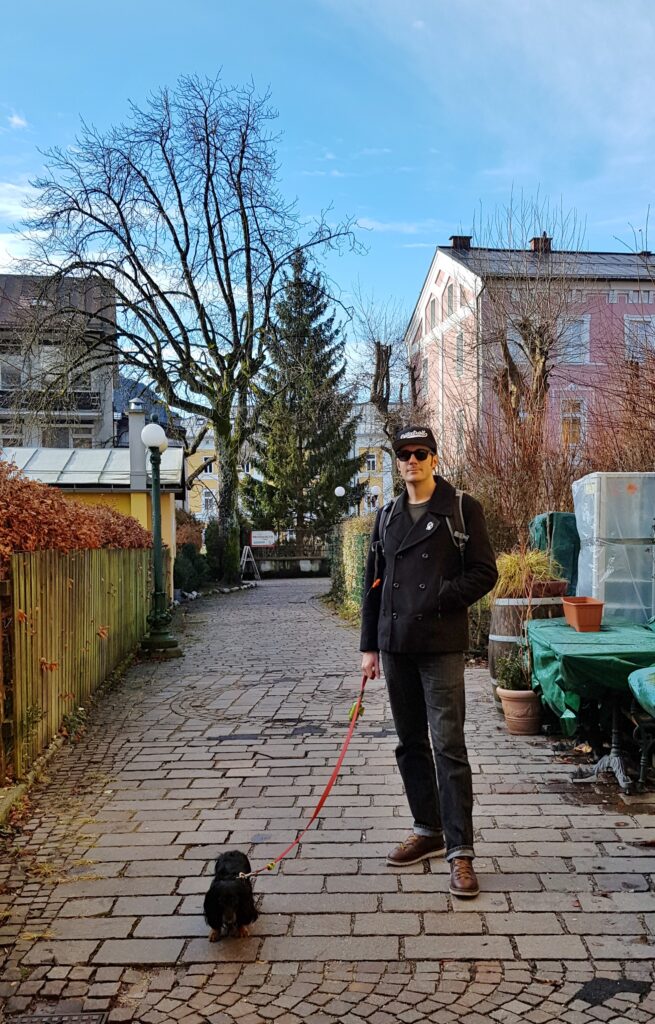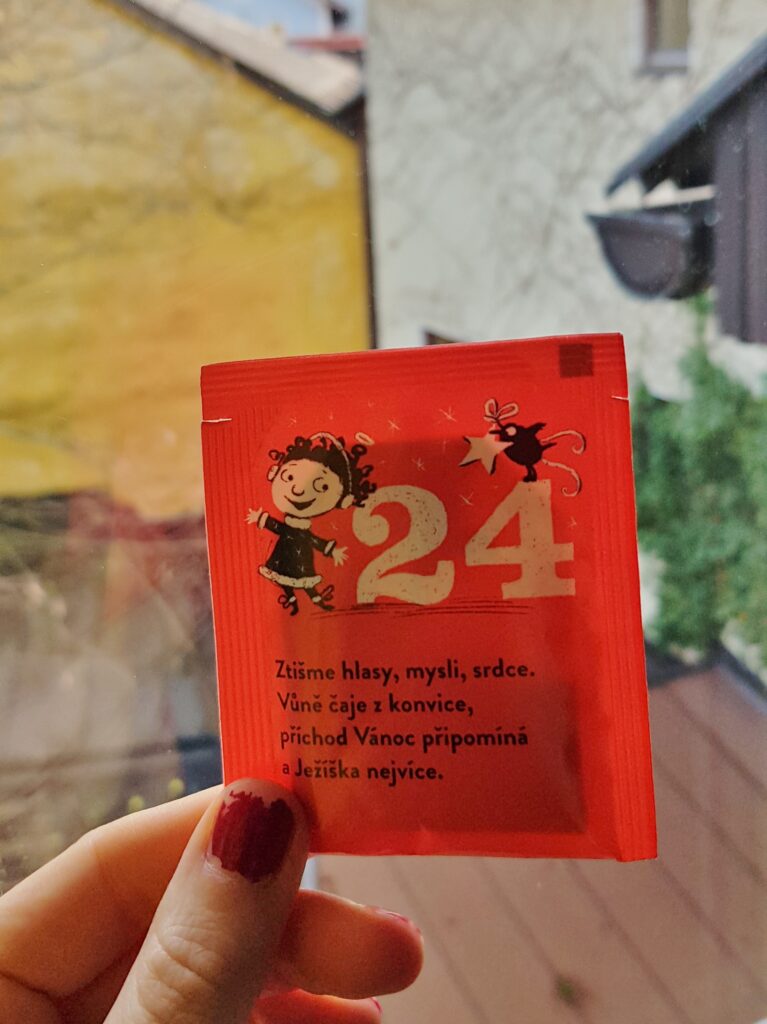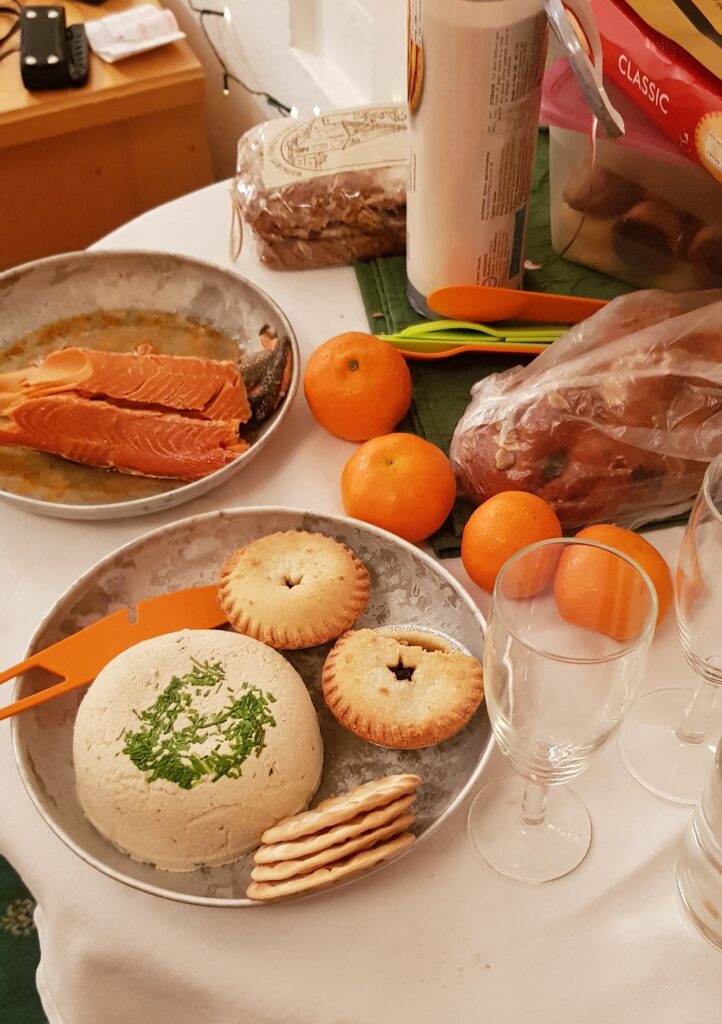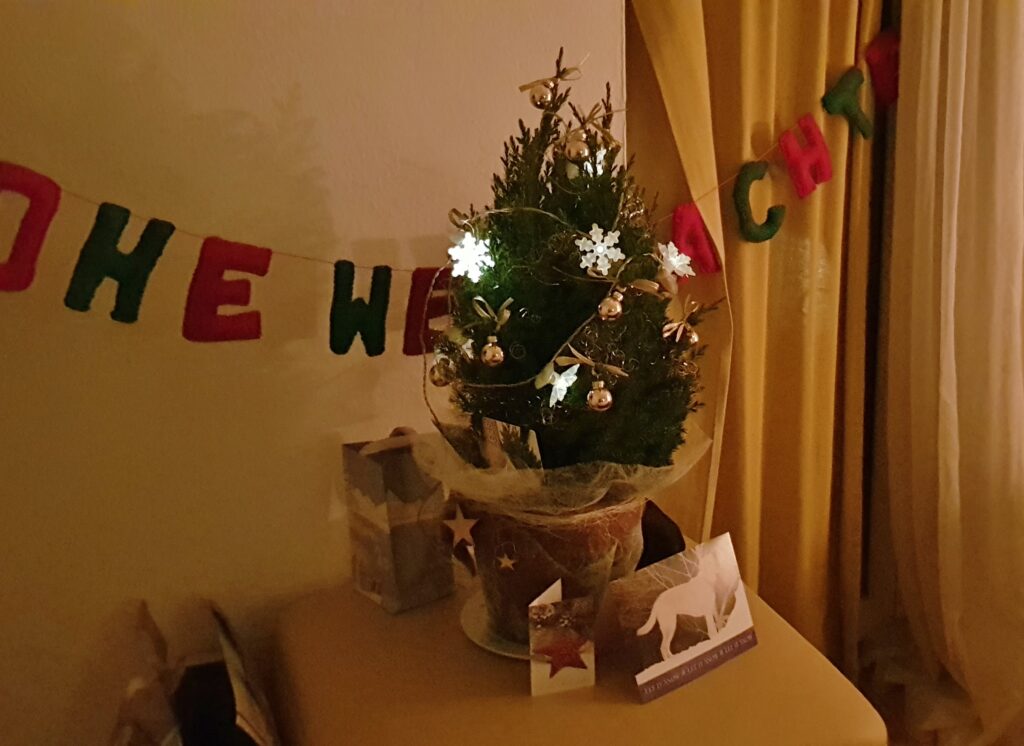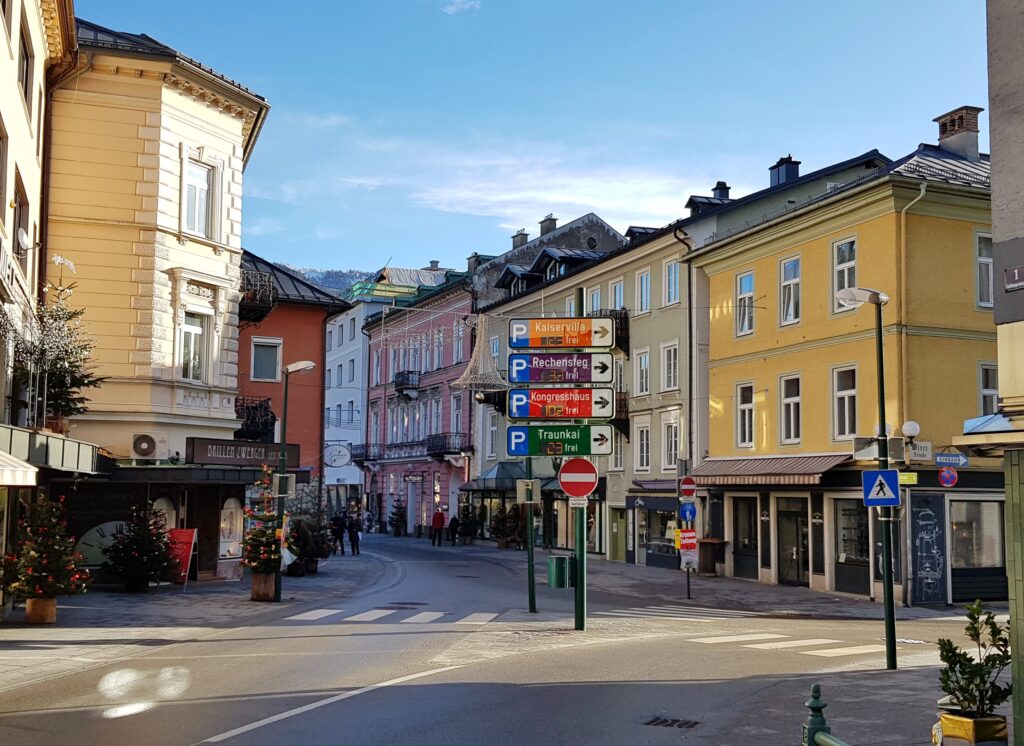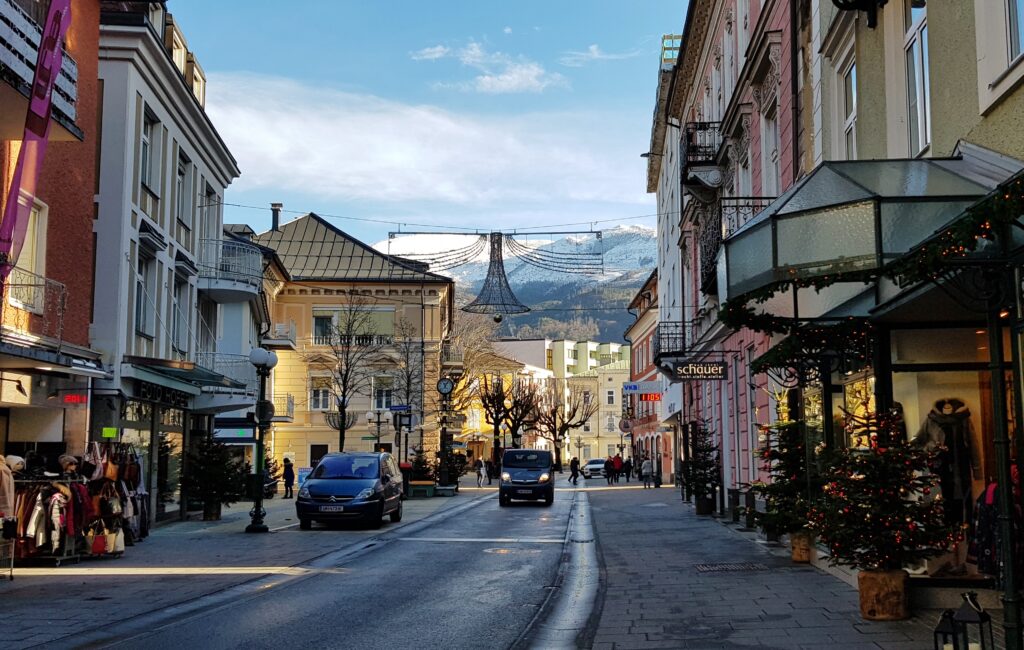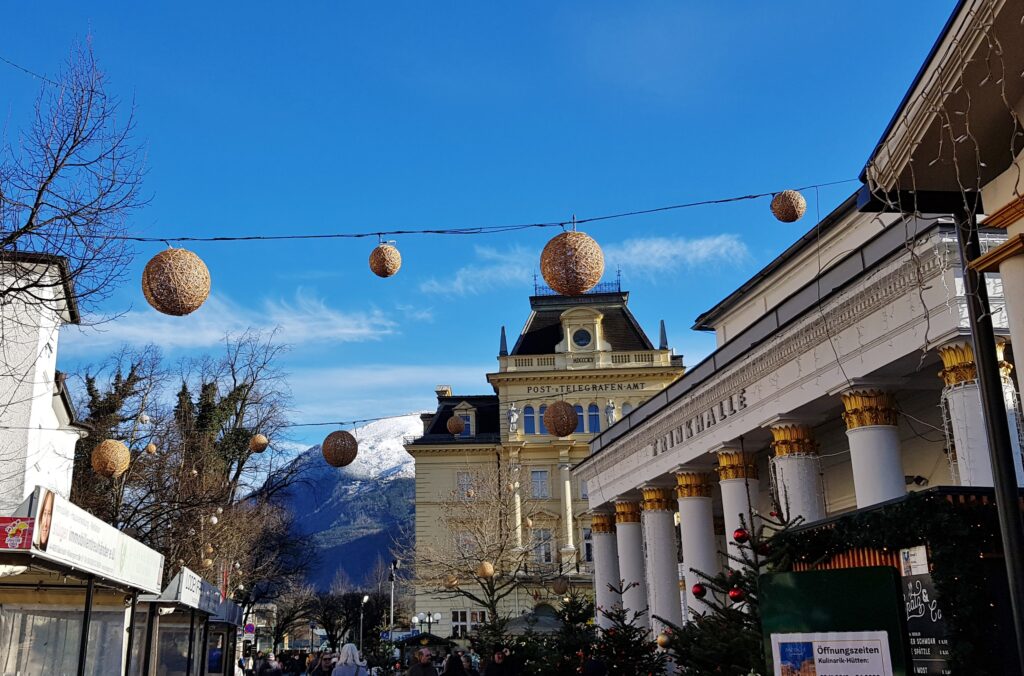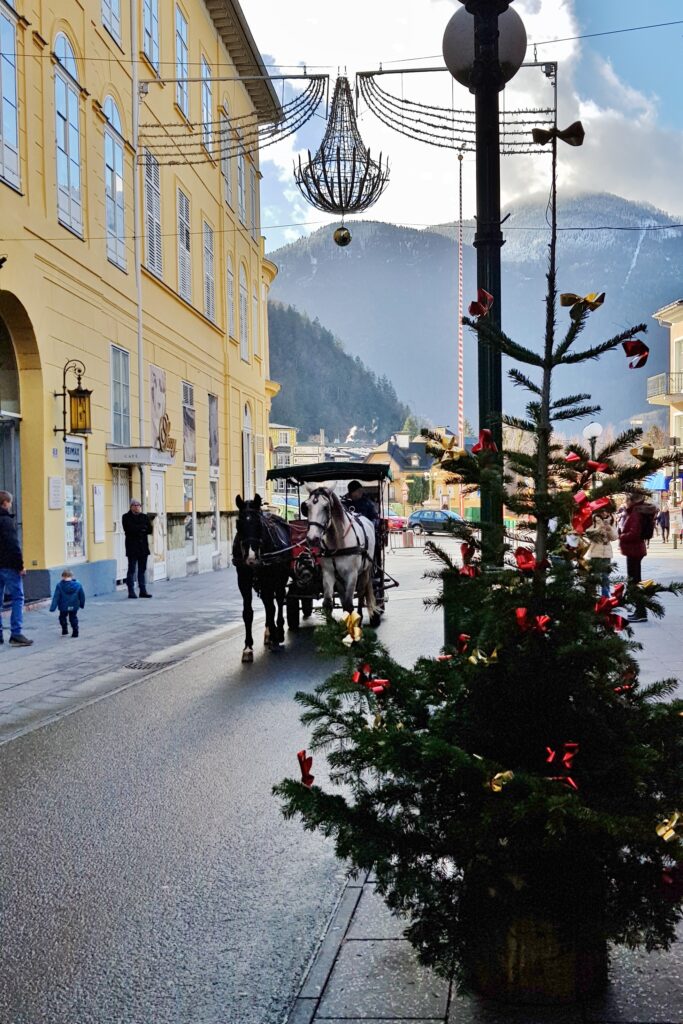 Although there was plenty of precipitation (enough so that I thought not to even bring my sunglasses), we enjoyed some gorgeous blue sky walks about town. On Christmas Day (25th) it wasn't so nice, but it was the perfect opportunity to spend the afternoon at Eurothermen Spa. After four hours trying out all the pools and as many saunas as we could stand, we were so relaxed that the later walk home and then later out to dinner in the dark and pouring rain barely phased us at all.
The next day we went to Wolfgangsee to visit the last town we hadn't visited yet, Strobl (part of the "trifecta" of St. Gilgen, St. Wolfgang). Most Austrian towns are done and dusted with Christmas by the 23rd, so what's unique about Wolfgangsee towns is that they each have a small Silvestermarkt which opens on the 26th! Walking around the lake at Strobl was so peaceful, but I couldn't resist the opportunity (for the second time) to take the little boat that visits all three lake towns!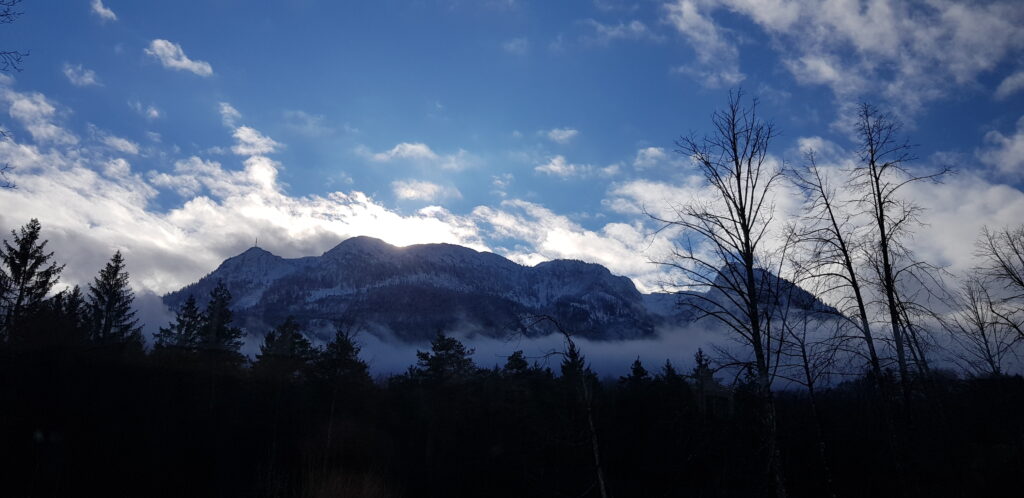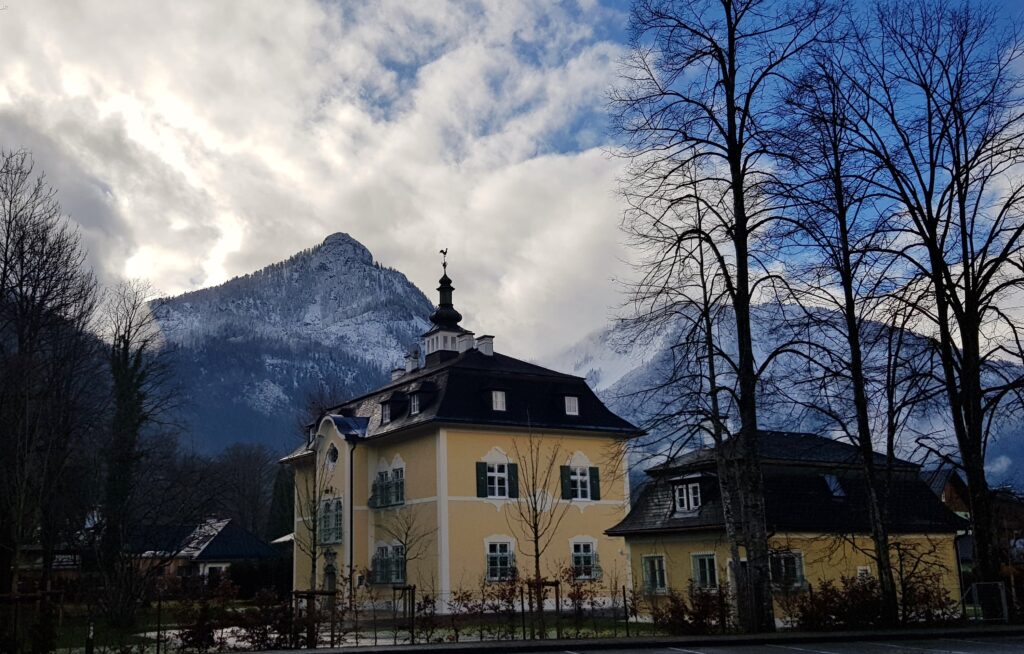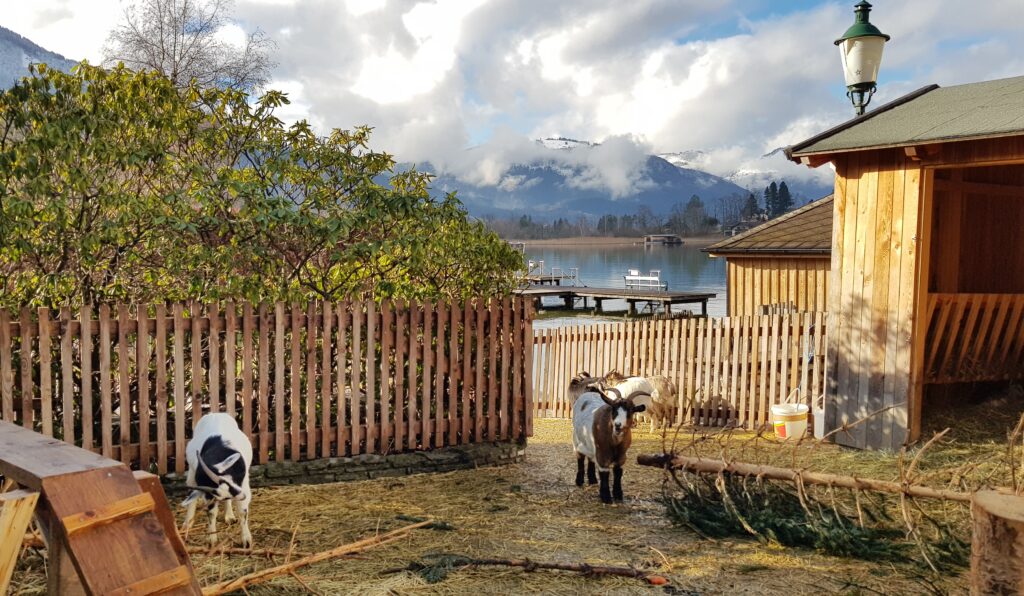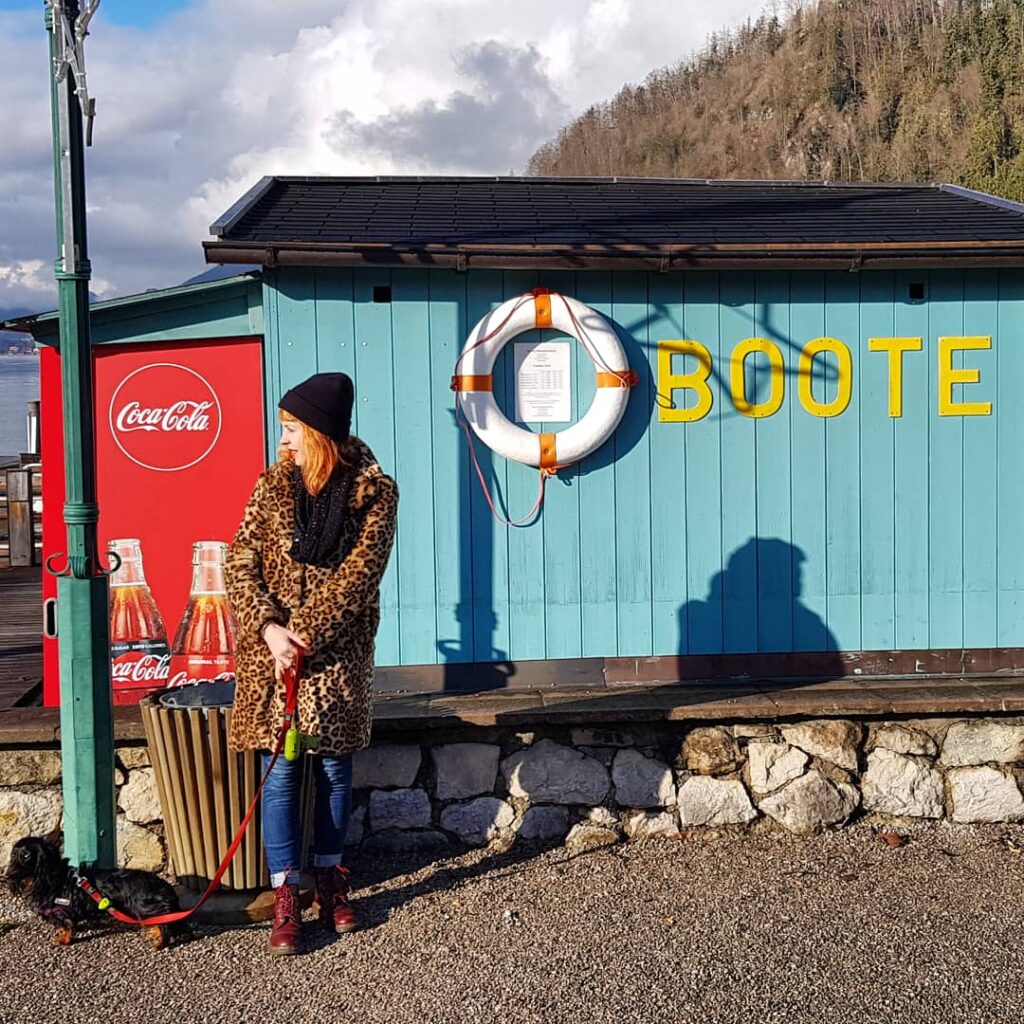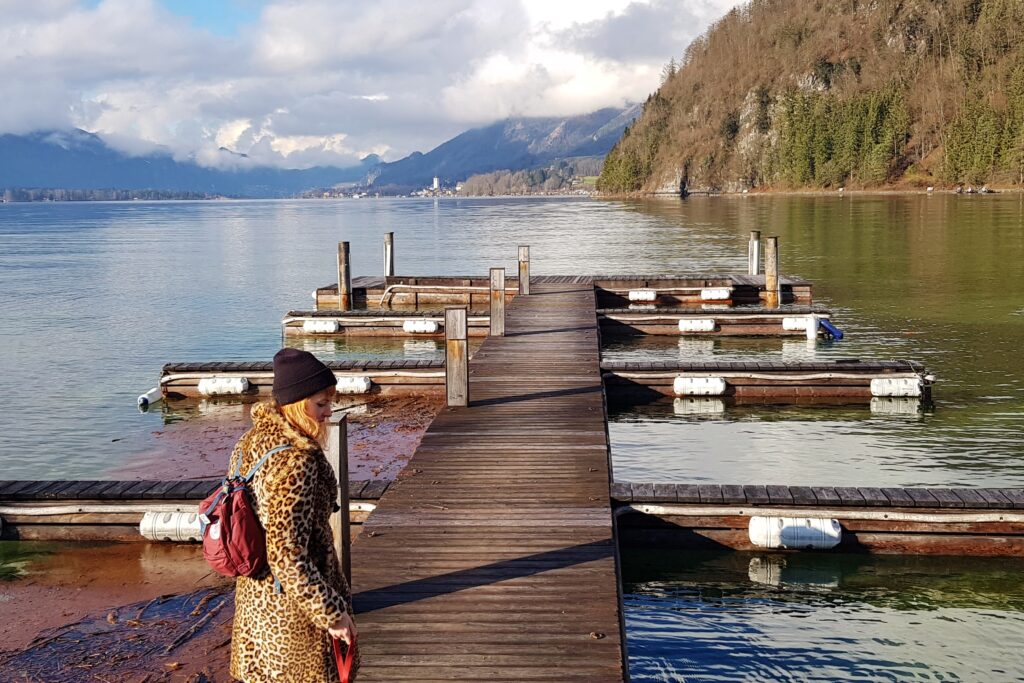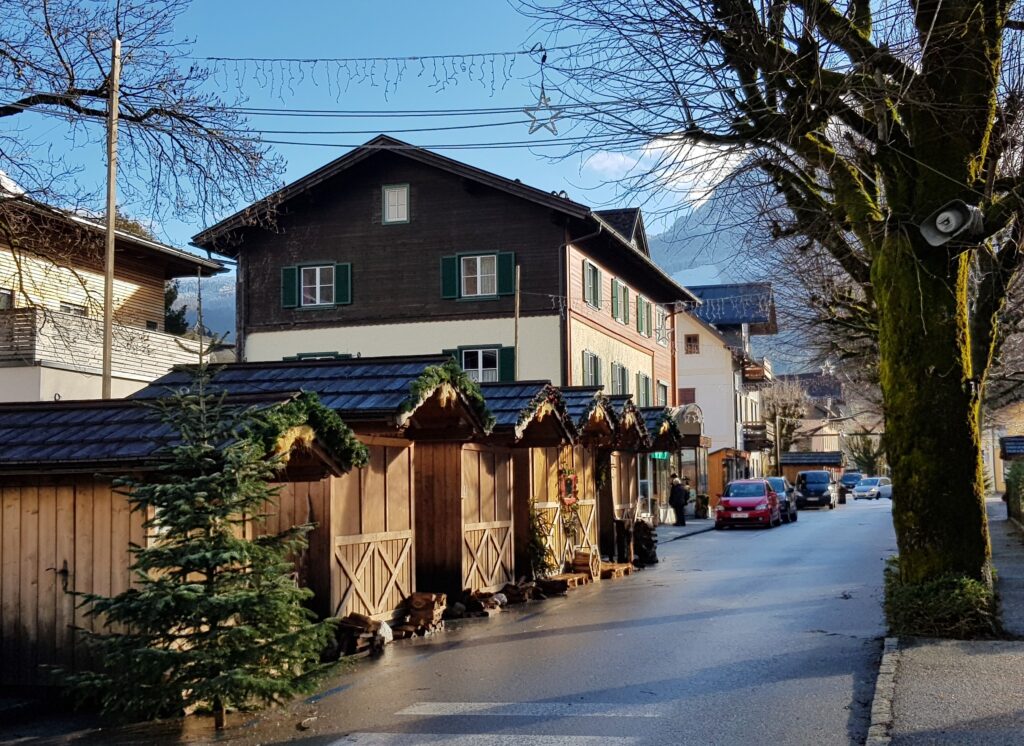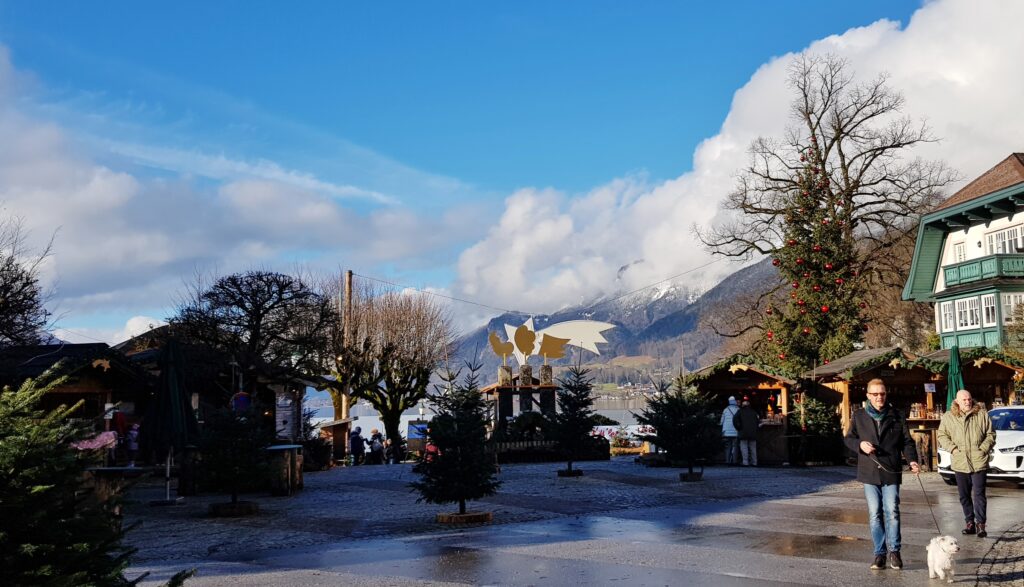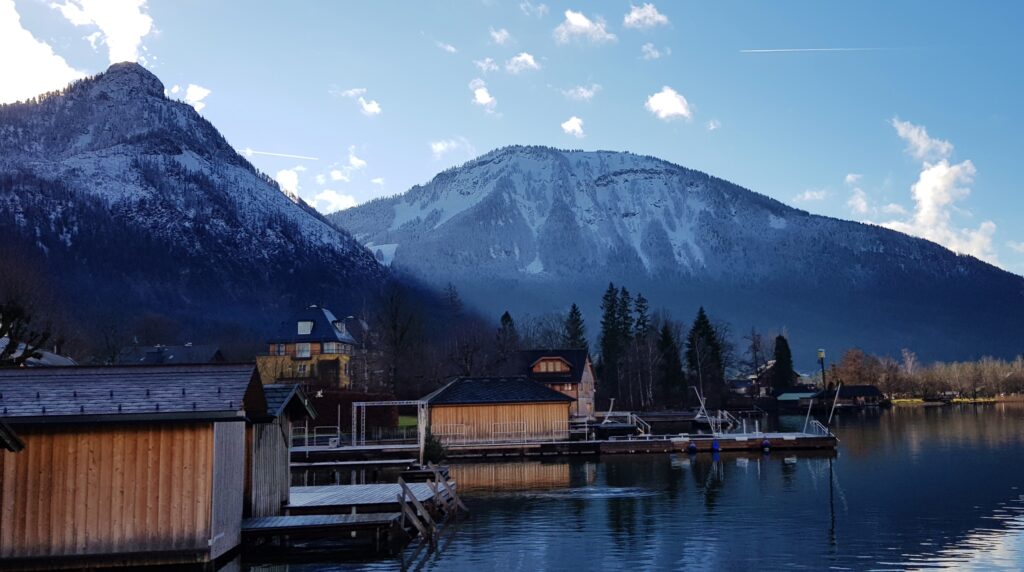 We hopped out at St. Wolfgang, set on having some snacks and the best Christmas punch ever made — the Sternenpunch (Star Punch), which consisted of amaretto, kirsch, whipped cream with cinnamon ("startdust") on top and cherries at the bottom of the mug.
The lovely gentleman who whipped them up for us said, "You won't find them like this on the other side of the lake!" And he was absolutely right. I was a bit tickled that, even though we hadn't planned it like that, it was exactly five years to the DAY, even to the HOUR that we had last been in St. Wolfgang, drinking punches in their square as snow fell all around us.
Another magical holiday. The next morning it was snowing — I was so glad to see Bad Ischl covered in white powder before we had to go.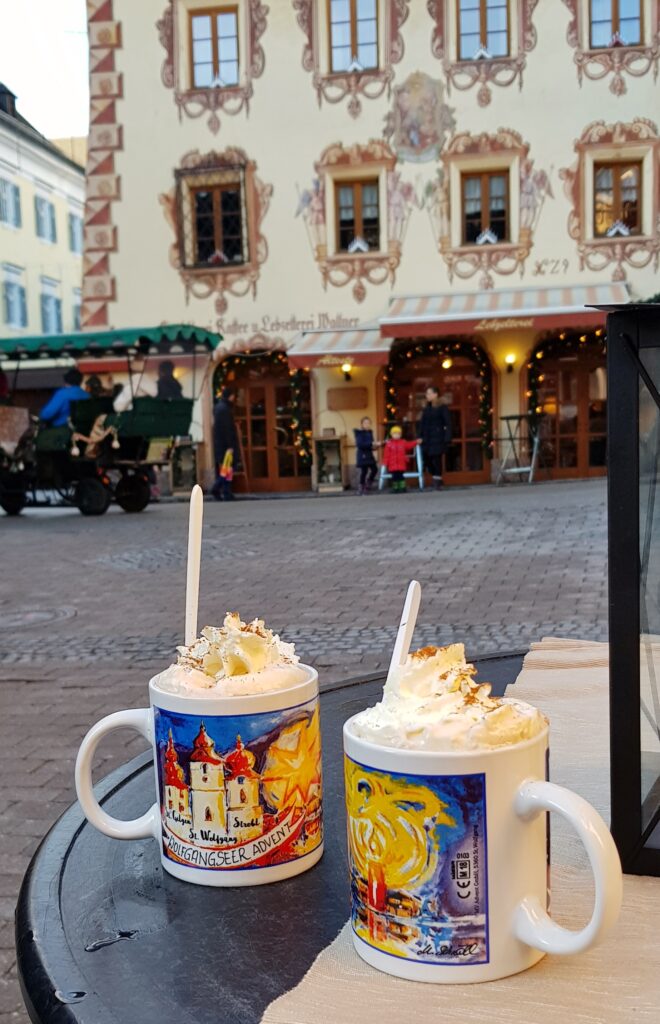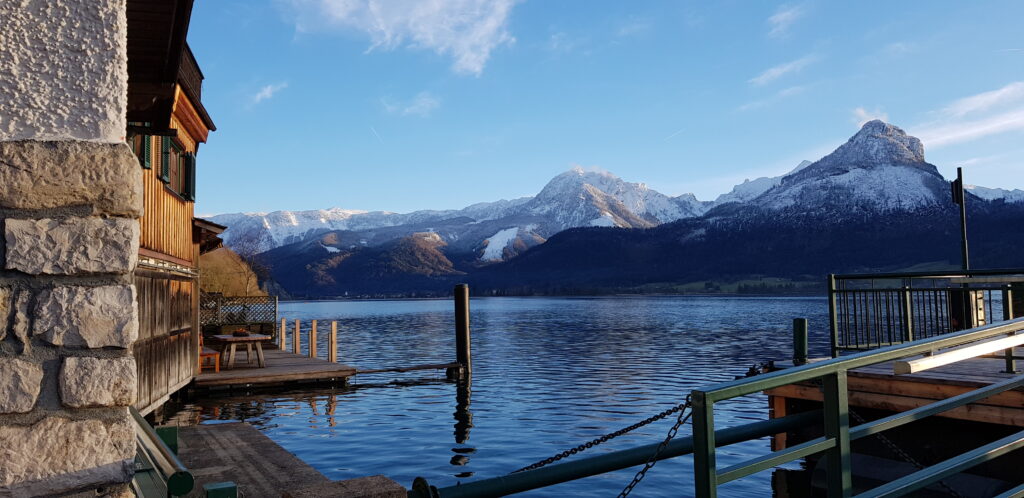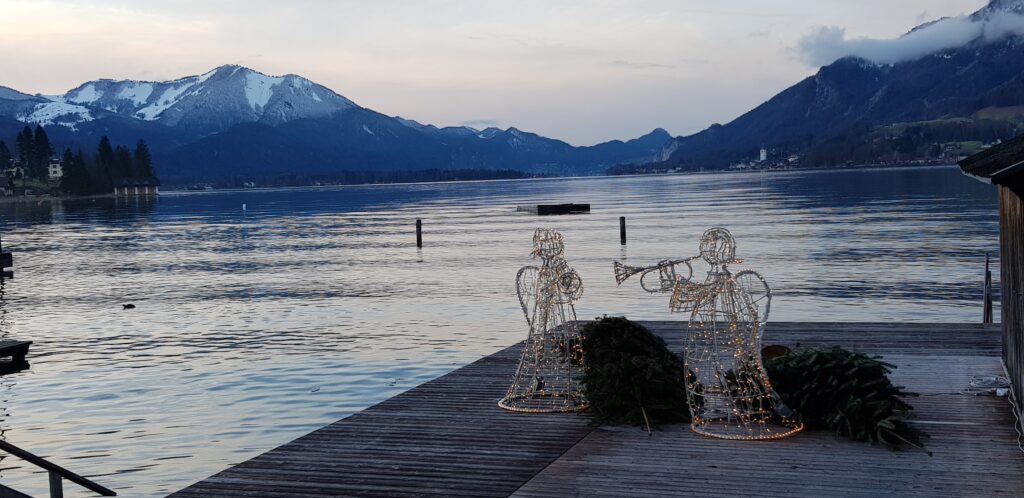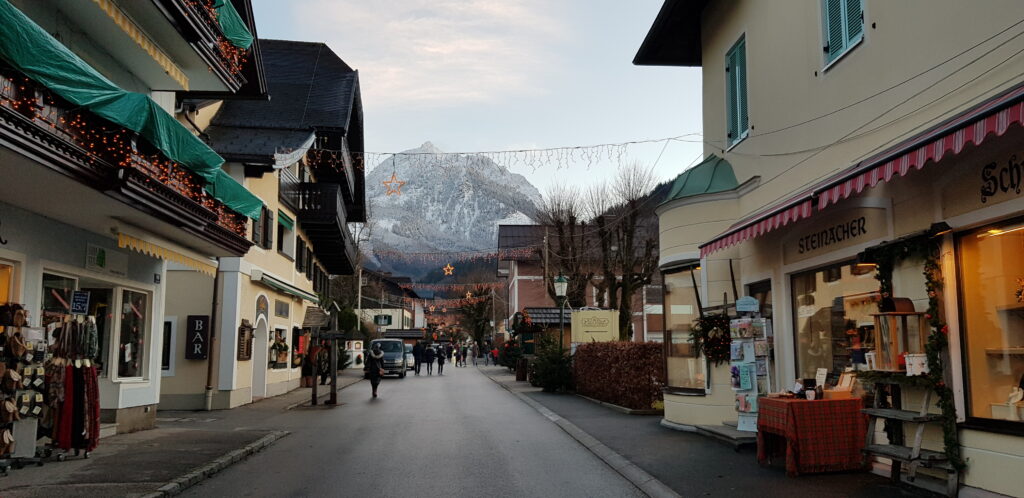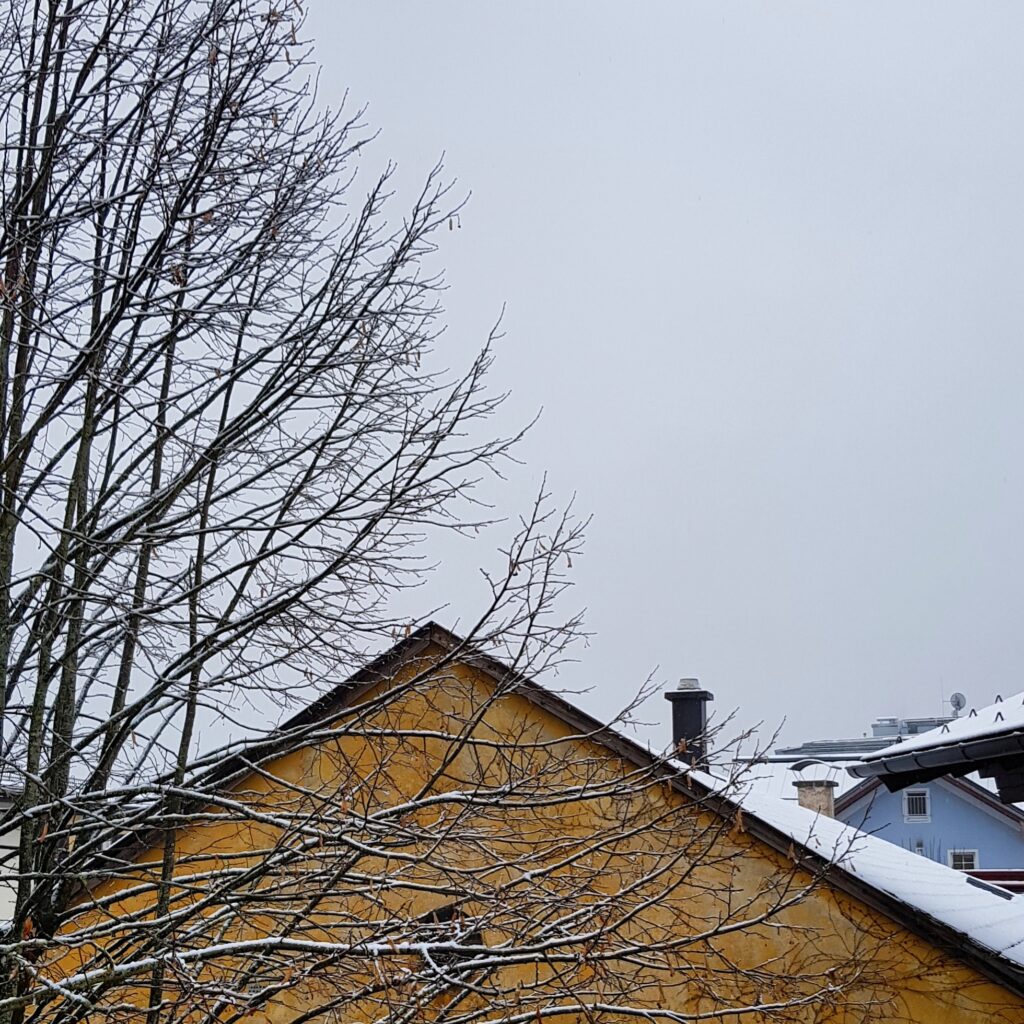 Bottom line: There is absolutely no bad time of year to go to Austria. Even when the weather's bad, it's good.
Other than that: the holidays this year were brilliant. We've spent the last week being gloriously lazy, watching Christmas specials, reading books, going out to the movies (on New Year's Eve! — we saw Jojo Rabbit which was fantastic), and even found some time for visiting with friends. I think we've sufficiently "turned off" into the next level of relaxation, so this weekend is all about coming back to "normal": cleaning, tidying, cooking and getting things all set for the first working Monday of the year, which also happens to be Three Kings Day.
Despite what's been going on in the world the past few days, been feeling really content and ready for a great start to the year. I hope you are too!
ps, You might like The Expat's Guide to Christmas Away from Home or more Austrian Christmas at Wolfgangsee.