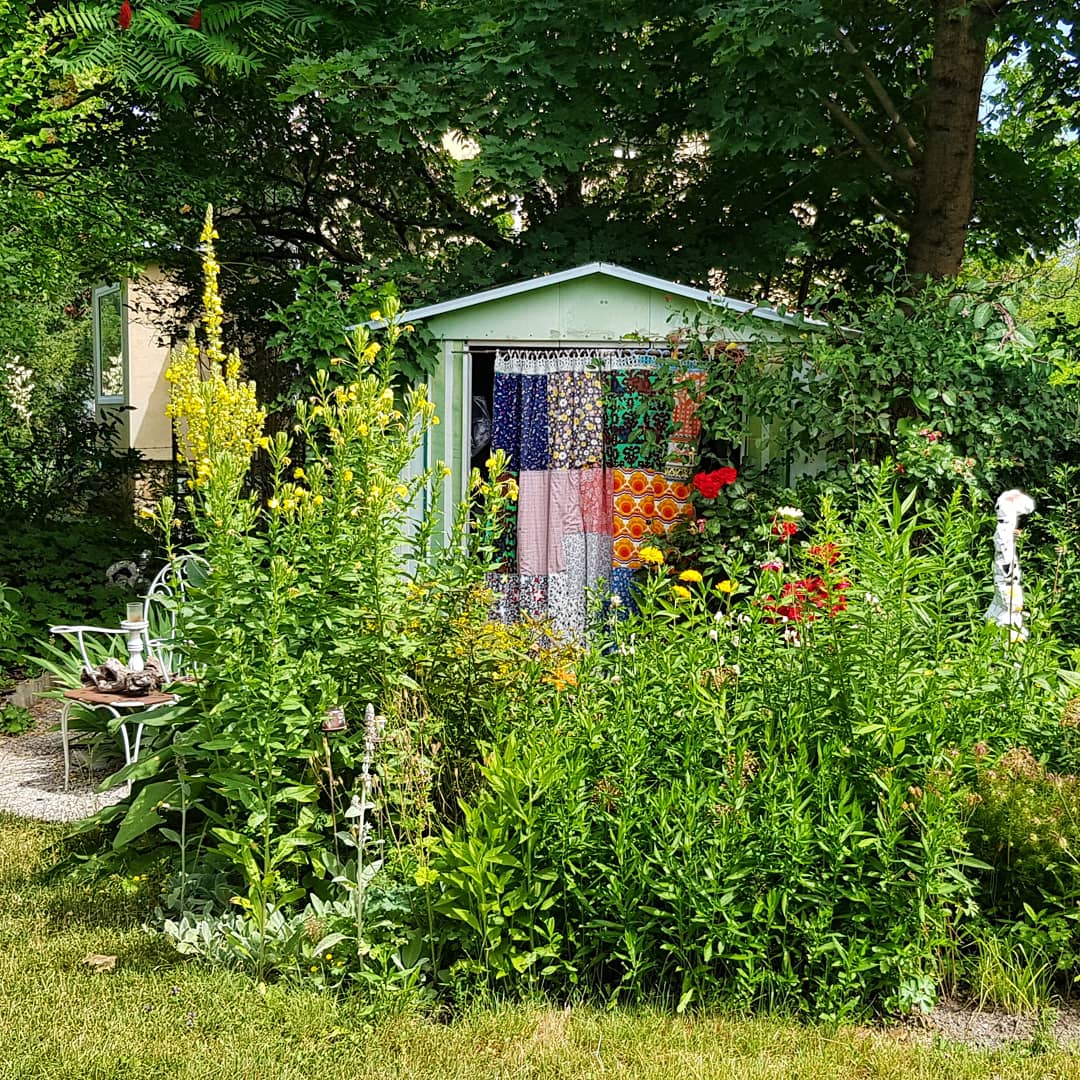 Das Sommerhaus (Getting to Know Vienna)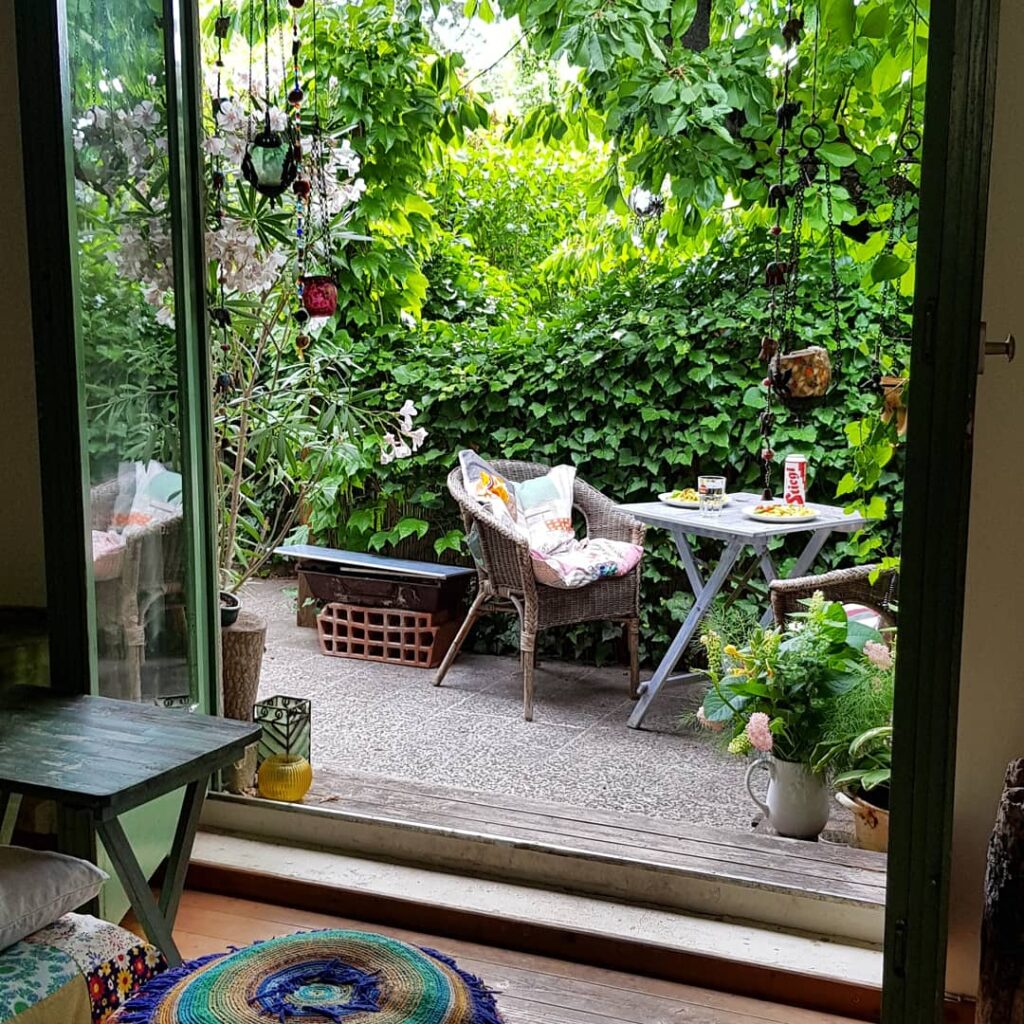 So, it's early June 2021, things are starting to open up, but you don't feel super comfortable with travel yet (even though you will be fully vaccinated), yet still want to book yourself a nice relaxing holiday without having to jump on an airplane (there will be plenty of that this year).
For me, the ideal situation was to visit our neighbors to the south in Austria, only a three hour train ride away and open without restrictions to vaccinated travelers. As we hadn't (at time of booking) visited a big city since before the pandemic, we were both game to head back to Vienna. Although I went briefly for a concert in November 2019, the both of us hadn't been since pre-Ferdinand days!
What ended up happening was we found such a beautiful rustic summer house on the outskirts of the city to spend our first July days which was absolutely lush in every way. It was a perfect place to get a bit of that Tuscany-like vibe while also being a twenty minute U-Bahn ride away from Schottentor (in the center of the city).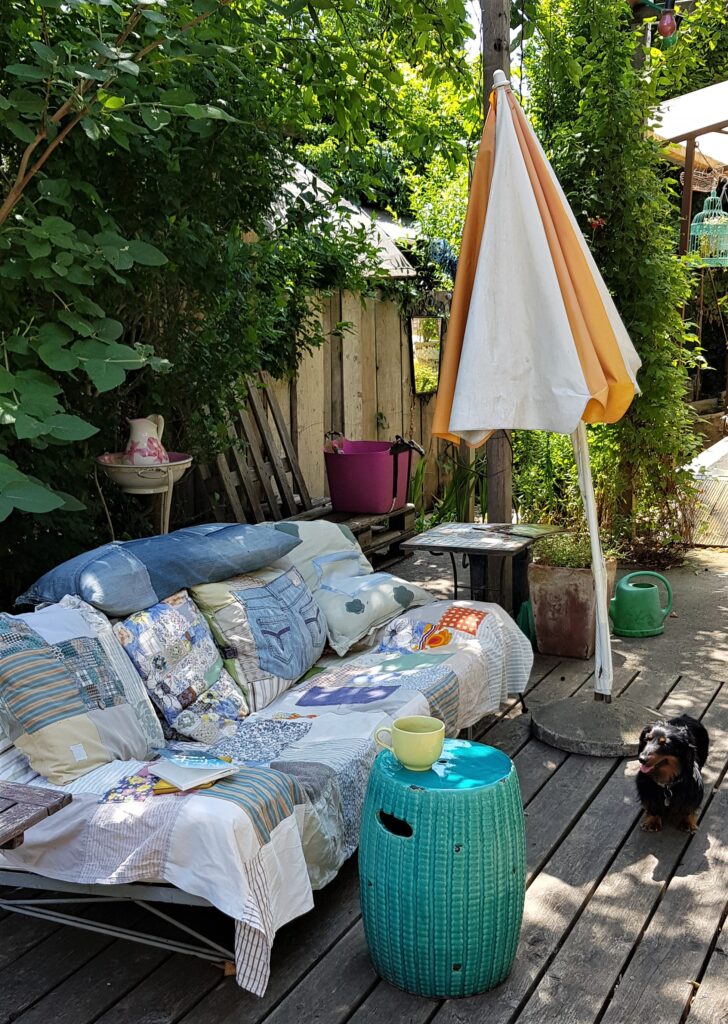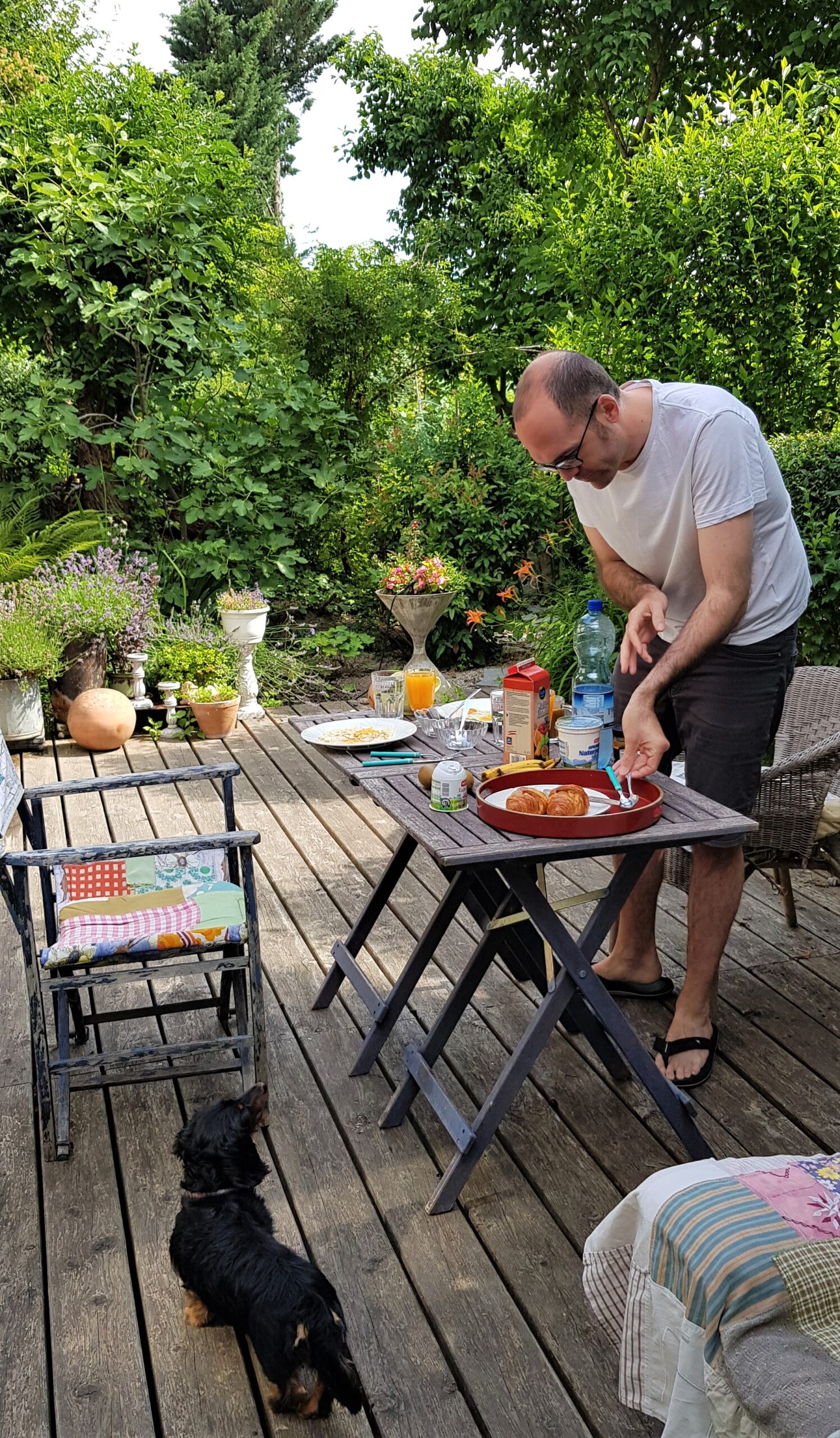 When we stay at a cottage or vacation home, we love to cook – especially in a city as expensive as Vienna (yeesh), it's basically a must, but I have perfected The Art of the Vacation Meal with purchasing very few extra ingredients. Early on (preferably day of), it's essential to do a shop which involves the following ingredients for summer meals: tortellini, pesto, fresh tomatoes, bread or some type of breakfast pastry, eggs, loads of fresh fruit (we nabbed kiwi and melon), sparkling water, then a host of charcuterie items like olives, local cheese (it had to be Bergkäse – when in Austria), serrano ham or some time of prosciutto, spreads (hummus, avocado), and anything else to make lunches more substantial. I also like splashing out on items I wouldn't usually buy for typical meals at home like fruit juice, the aforementioned cured meat, a special beer or drink, chips and dip – I mean, it's vacation.
I loved waking up in the morning and walking around the expansive garden with Ferdie, greeting the flowers, the snails, seeing what was going on and how nice the morning sun is. Then: obligatory breakfast on the terrace with alllll the works (the best ever formula for me is: fried eggs, croissants and jam, fresh fruit, yogurt and banana slices with a glass of a mineral water and multi-vitamin juice mix). All served with one's choice of tea or coffee, of course. (I have a travel tea and coffee bag just for occasions like this with a good mix of tea sachets for any occasion – don't forget the peppermint in case of stomach distress! I never travel without it!)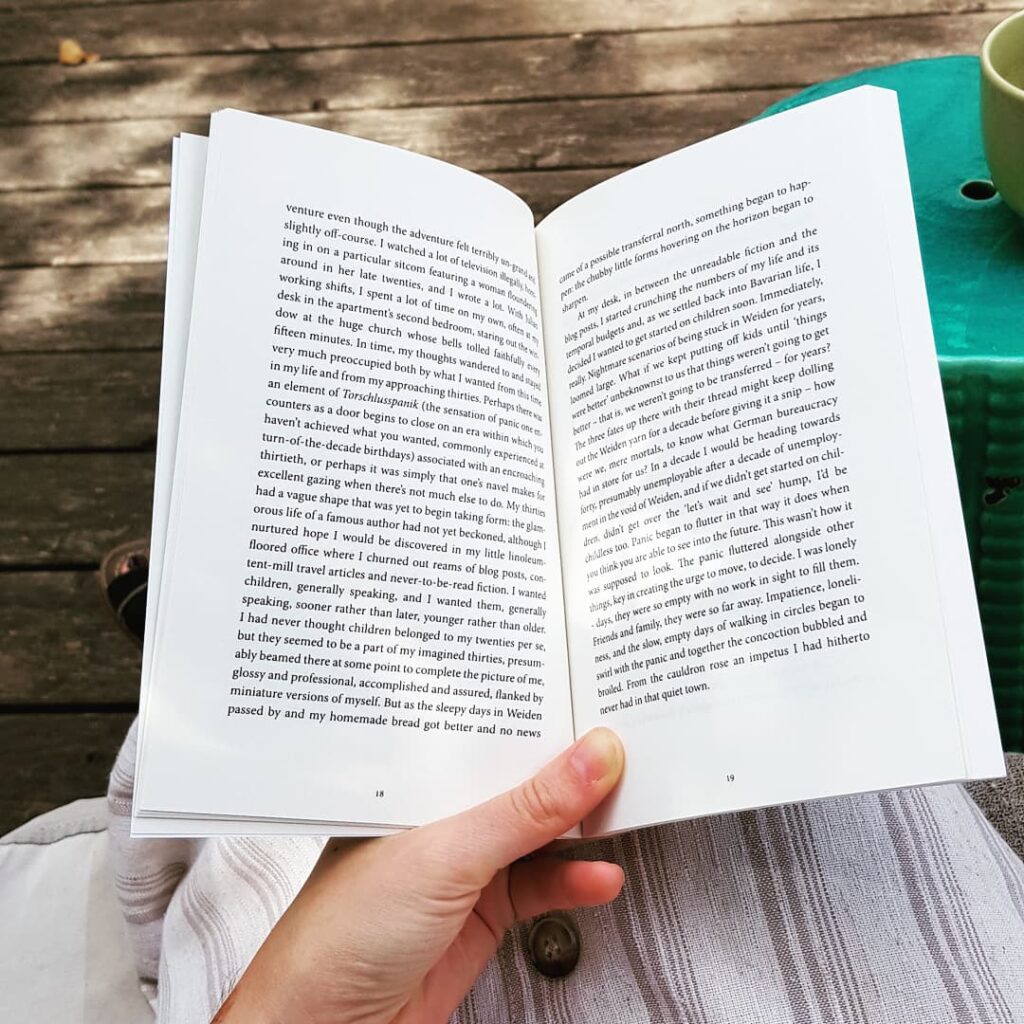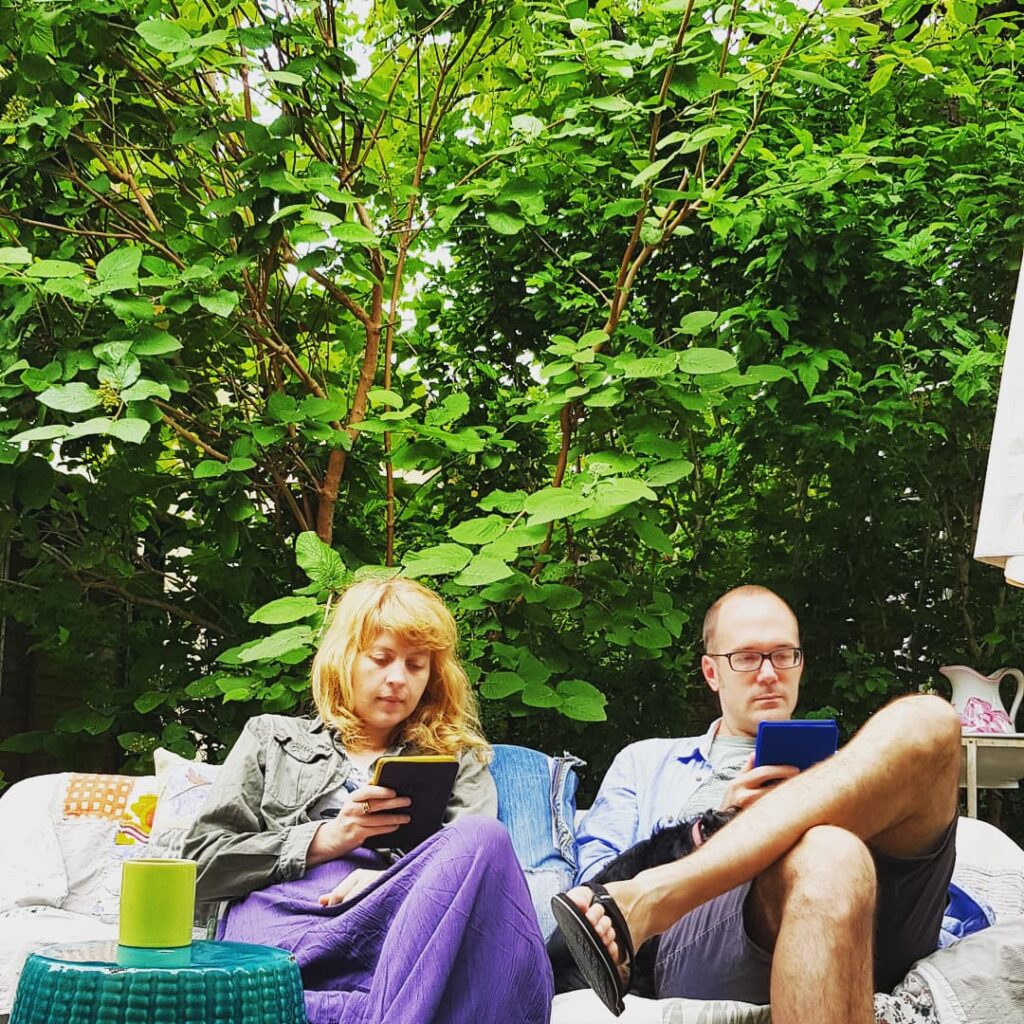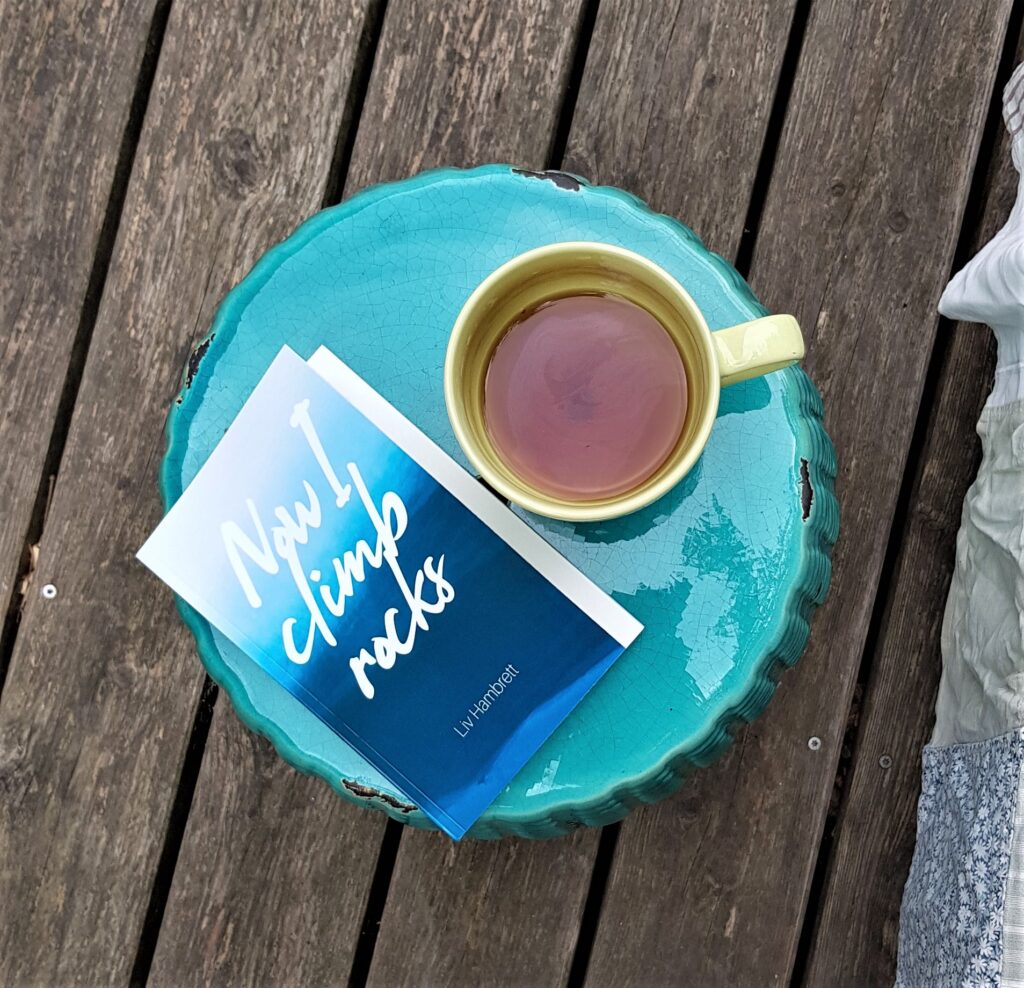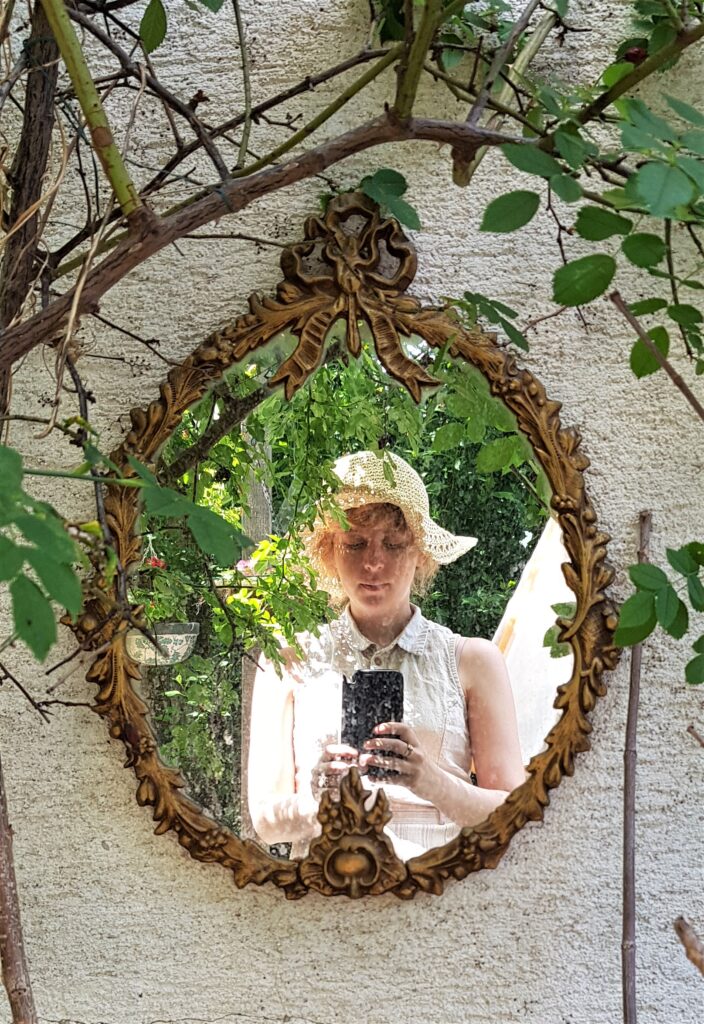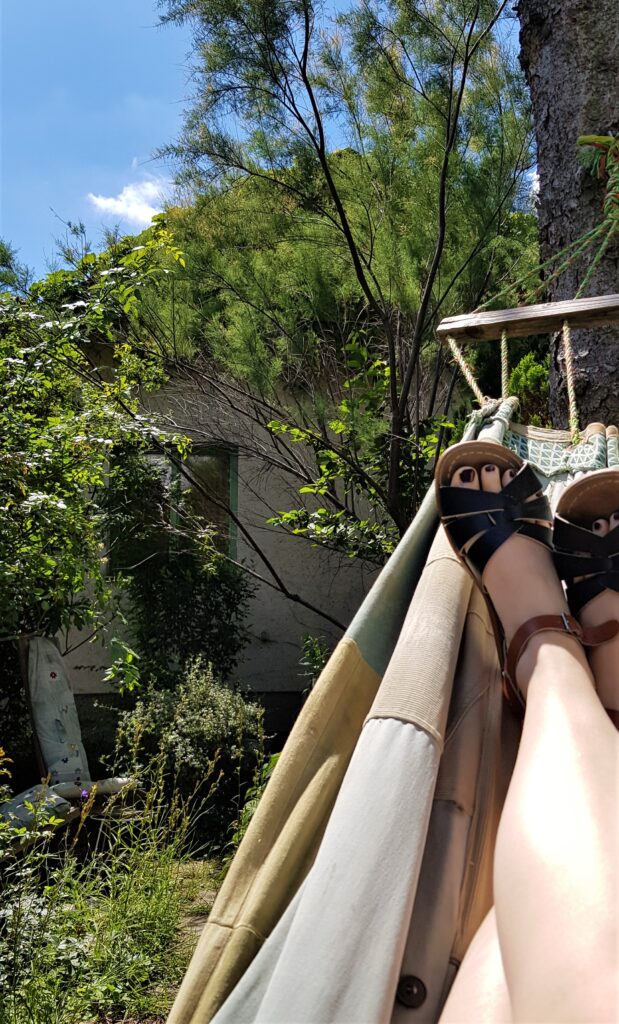 After breakfast, I'd usually lounge about outdoors and read a book – even Alex got in on it. While in Vienna, I read Men Explain Things To Me by Rebecca Solnit, Now I Climb Rocks by Liv Hambrett, and started on Mediocre: The Dangerous Legacy of White Male Power by Ijeoma Oluo. (If you're thinking that's some heavy summer reading, you'd be right so thank goodness for the second book – a memoir, which was fantastic and I couldn't put it down). I might also do more garden wandering, write in my journal, lay in the hammock and stare at the pear tree, listen to the buzzing of the bees and beetles, those sorts of things you do when you have no TV nor internet but only nature at your fingertips. Bliss!
After lunch in the afternoon, we'd go into the center of Vienna to have a wander or likely, try to catch one of the Eurocup matches which were being live broadcasted at the time – both Flanigan's in the center and Beaver Brewing Company in the 9th district were fantastic places to watch. The former offered amazing vegetarian takes on typical Irish and English favorites, the latter having a very extensive beer menu as you might imagine.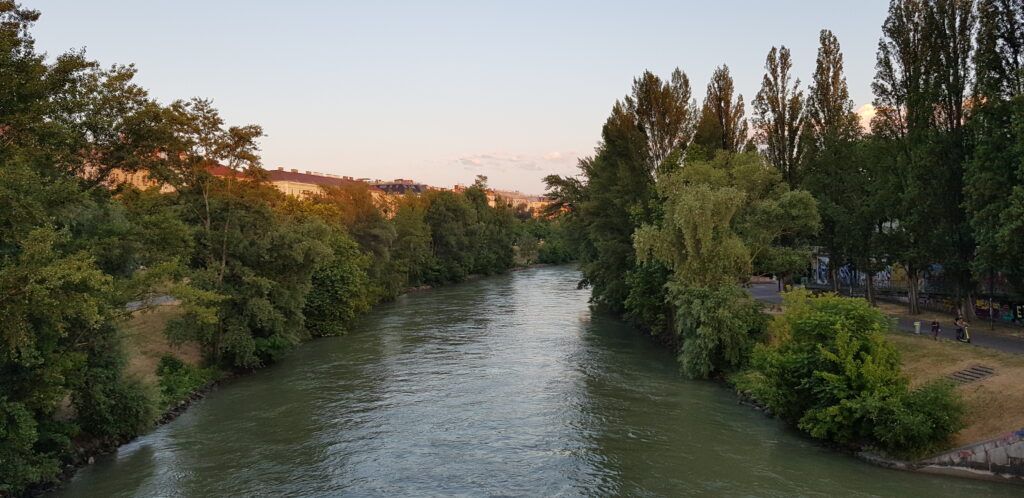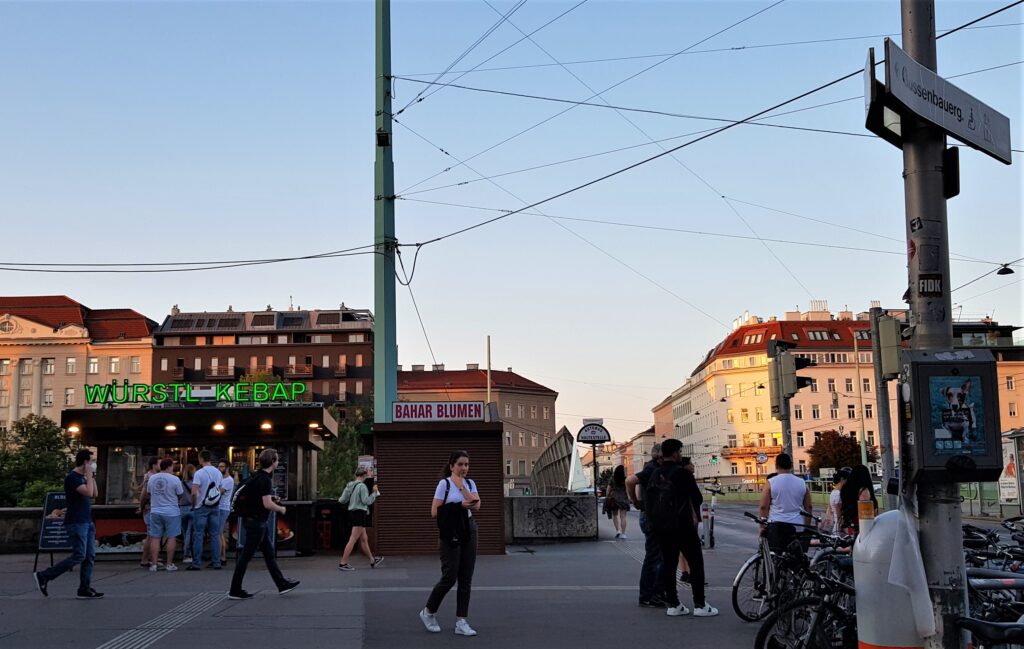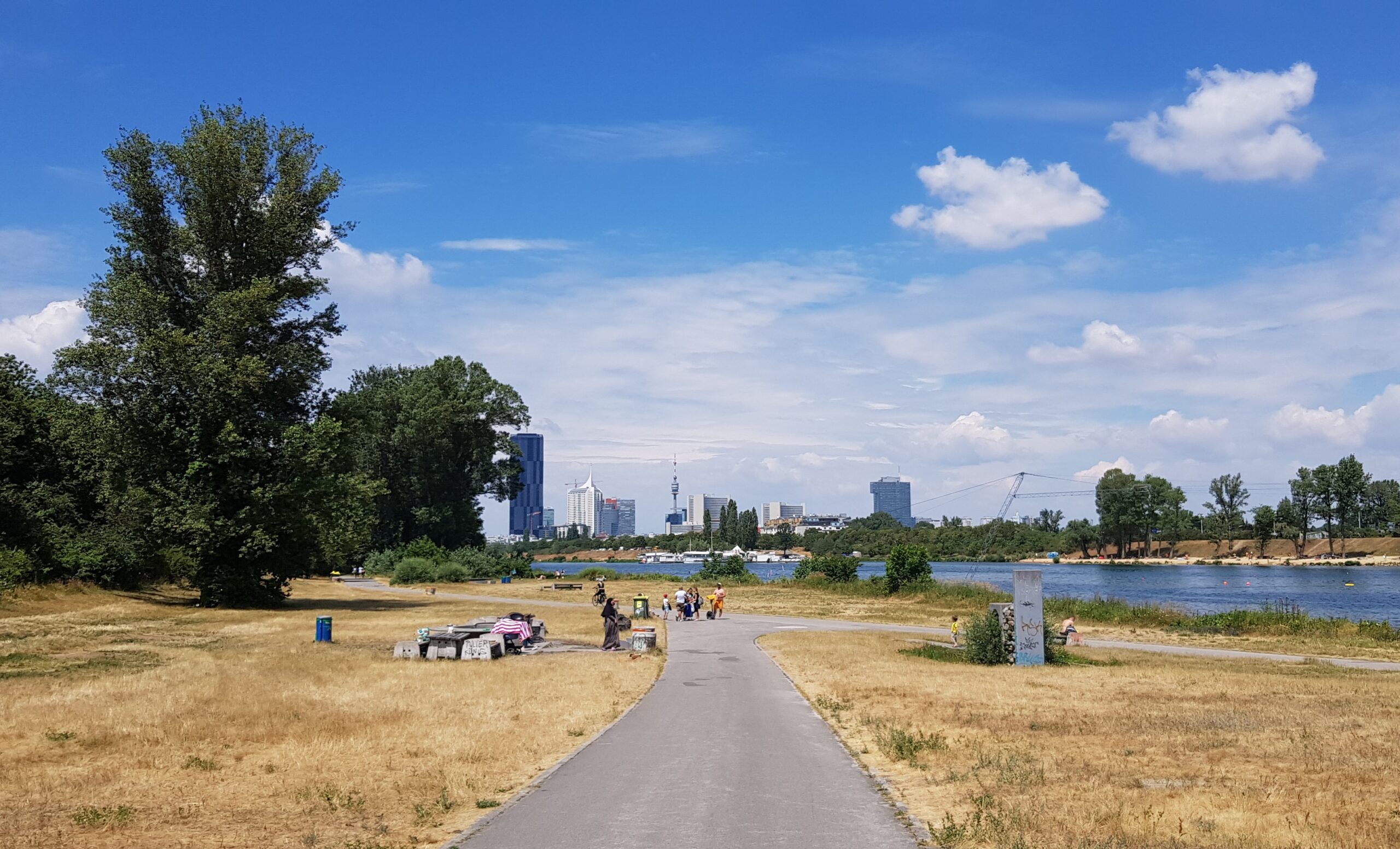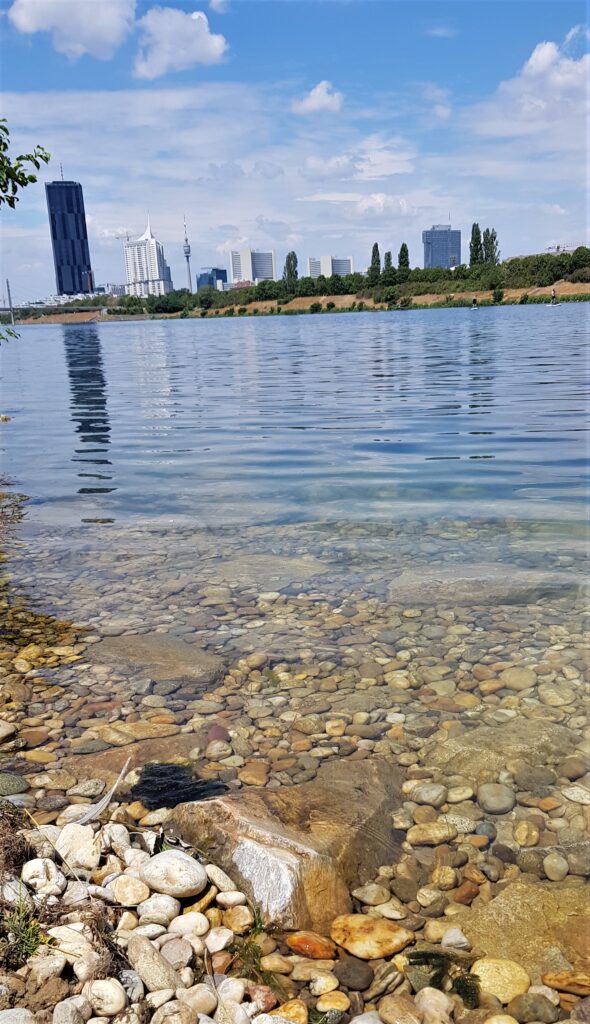 On the Fourth of July, we checked out Donauinsel as the weather began to grow hotter and hotter and man, it was the wrong day to forget one's bathing suit! Donauinsel is a long strip of land in the Donau (Danube) river canal which is absolutely tailor-made for cycling and has wonderful little spots to take a dip in the river which was surprisingly extremely inviting! The temperature was so cooling and refreshing – I enjoyed our little dip immensely.
As the days grew hotter near the end of our time, we hid inside the Albertina Museum to see their current exhibit on landscapes which was the best heatwave summer day idea yet. For us, a trip to Austria is rarely complete without a visit to an Akakiko restaurant (which had an absolutely amazing view of the Mariahilf church, below), and it was wonderful to wander Josefstadt district late into the evening as the sun set. I think we really got a better feeling of what kind of city Vienna is, besides the Hapsburgs and pristine city center – it really takes some digging with this one. I know some people who are head over heels in love with the city… for me it's takes a lot more getting to know, but progress was made.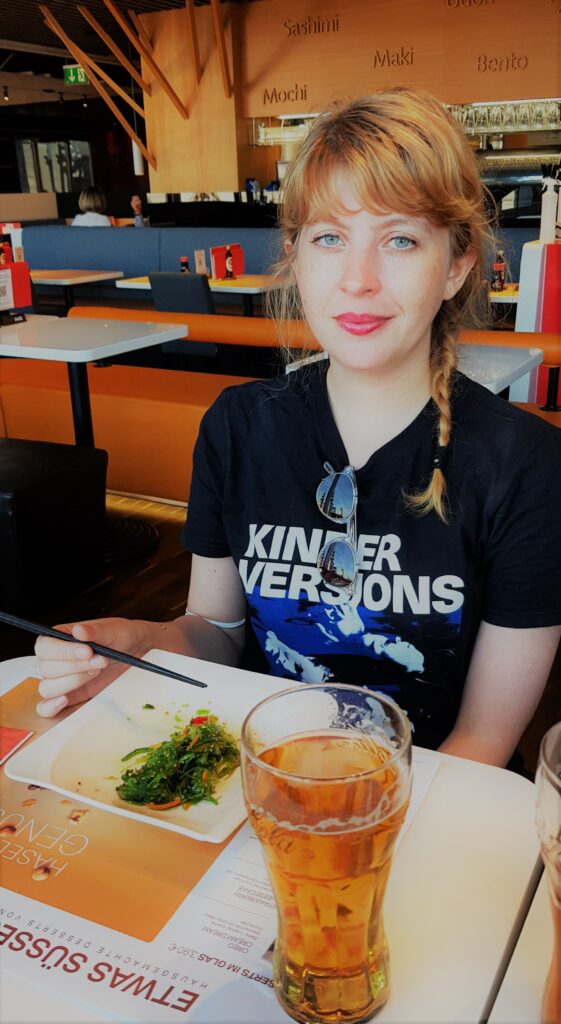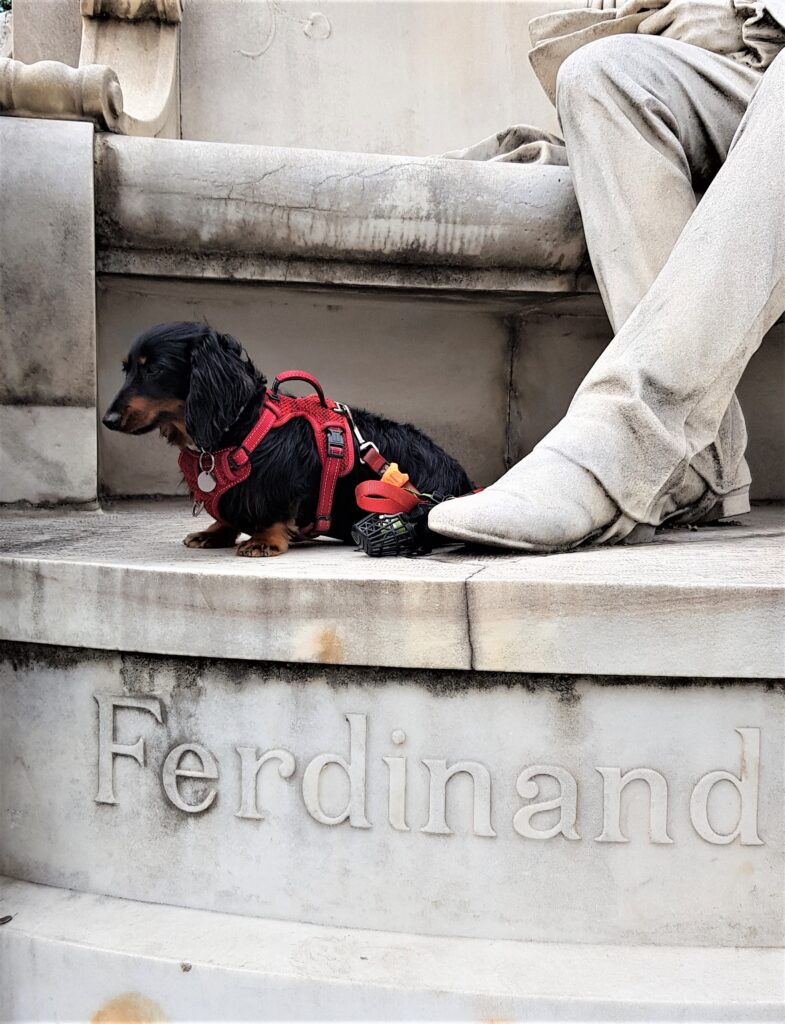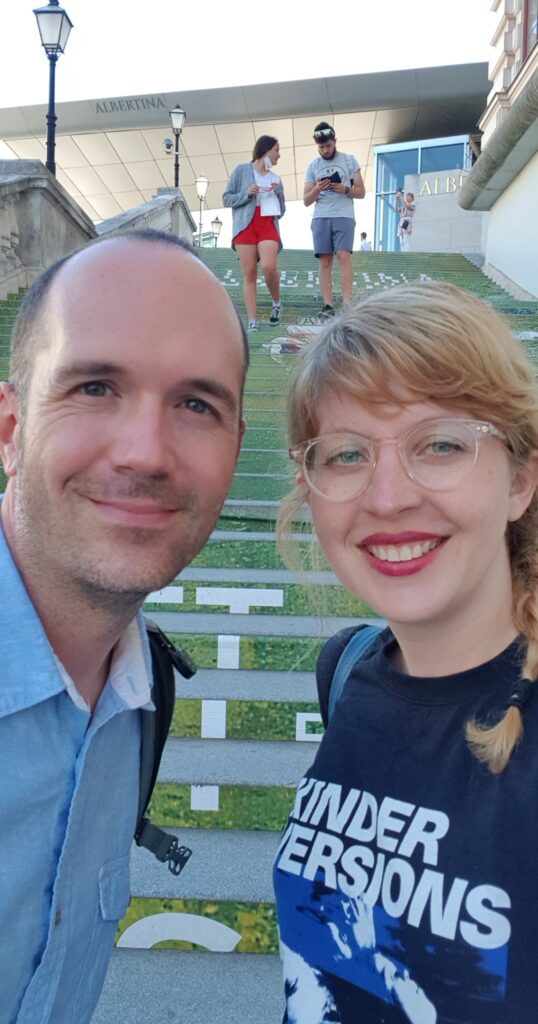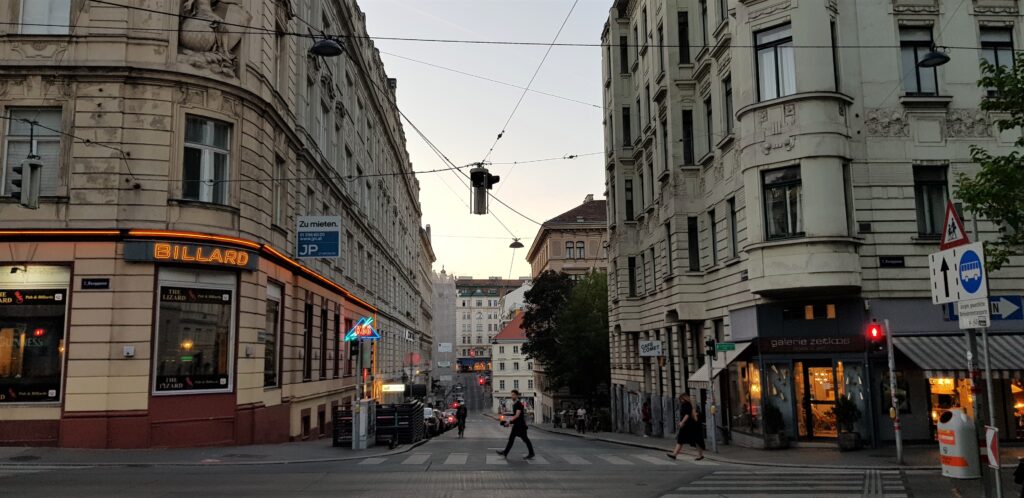 Anyways, I can't recommend a summer house/city trip enough – when you really feel like you need to spend loads of time outside, but want a good hit of some city culture as well. We both returned feeling really refreshed from this one, six days later.
I can't believe we have only about a week and change left of true summer in Czechland. I've been resting a lot after a health situation over the past week so I actually feel, in that respect, much more rested than I typically would during our work at summer camp as I've pretty much just been ordered to rest. (Don't worry, I'm okay and hopefully better every day). Looking very much forward to going home to Washington for the rest of the summer and a much needed change of scenery, as nice as summer in Europe is (friends at home, hit me up!). The rest of my time here will be spent on more summer camp and getting things squared away and ready to travel.
Wishing you a beautiful July – a summer month filled with much hope and promise of loads of brightness and good memories still to be made. xo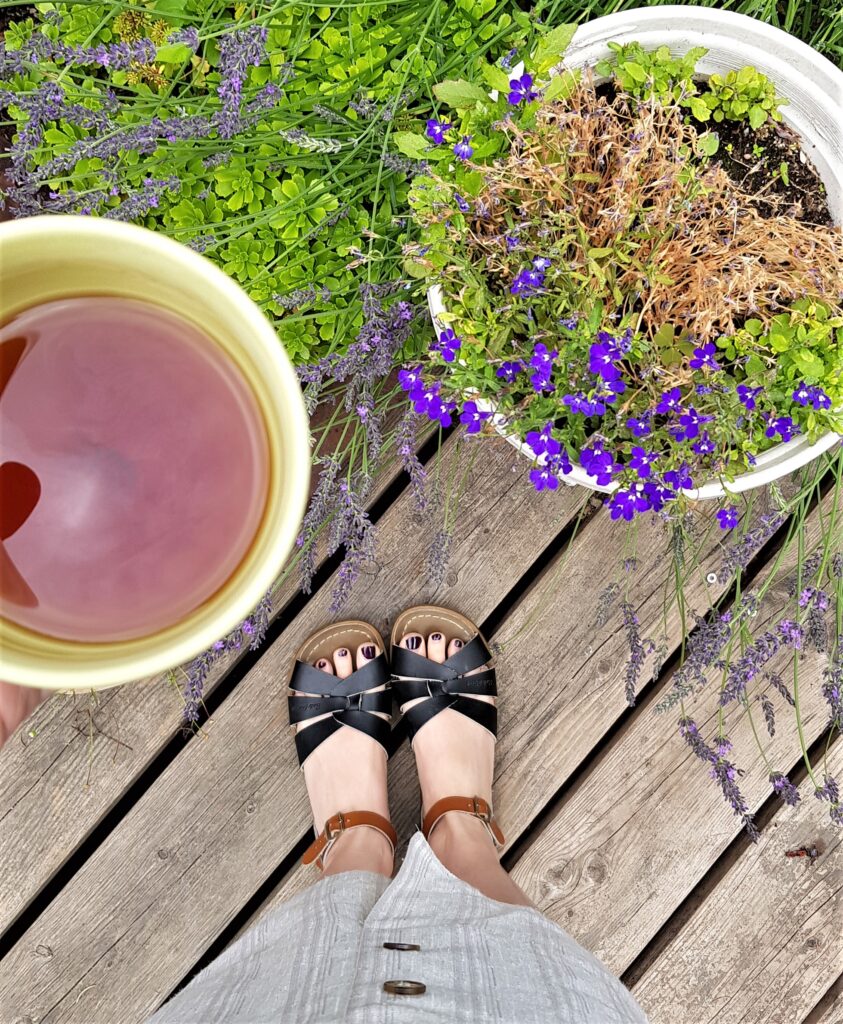 PS, If you're looking for more Vienna, you might like Thoughts on Solo Travel or how beautiful Vienna is in the late autumn.