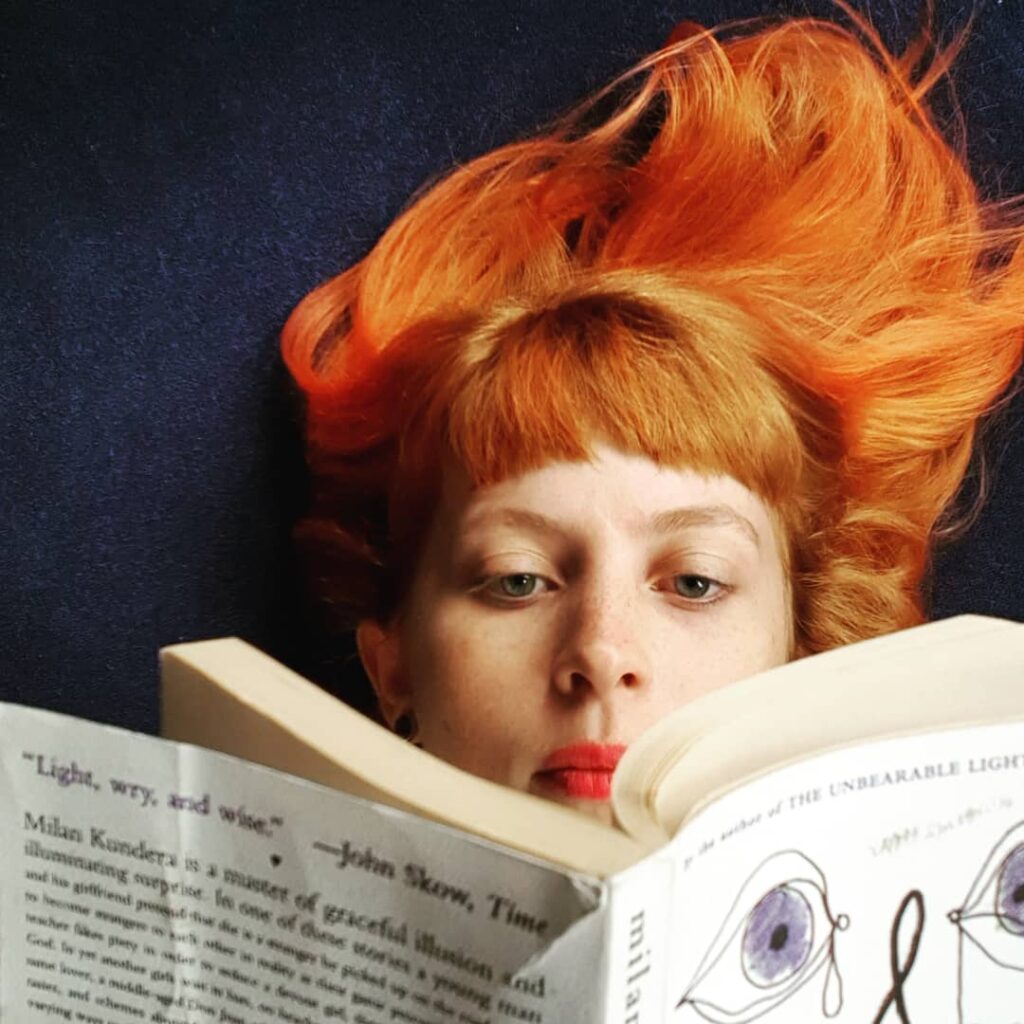 I know it's called "the books" of 2019, but I mean merely, that they were books that defining the year for me – I make no big claims here. But now it's time to take a look at favorite books, disappointing books, reading goals for this year, and generally how everything went.
I just barely scraped by my Goodreads goal, just completing my 25 books in 2019. (welp, that went well!) The year before I'd managed over 30, so must've got stuck on some slog-reads again, but I feel good about having made it, of course. Rating them an average of 3.8/5, I'd say it was a pretty positive reading year with no absolute bummers in the group. I'm also pleased at the mix of fiction, non-fiction and memoirs sprinkled in. Shout-out to 2018, the year I discovered fiction.
---
My favorite books of 2019 are both of the books I read by Sally Rooney — Normal People and Conversations With Friends. I honestly liked them absolutely equally and am looking forward to more of what this author has in store for us!
The book I was most disappointed by was Middlesex by Jeffery Eugenides. As I was prepared to love it and had been waiting to read it for a long time, it was sadly a slog to read and I was so ready to be rid of it. I disliked the clear division of the two parts – before and after the protagonist was born. Building up characters is absolutely necessary to a successful story, but why did it have to be so long and drag-out in the first half? Probably unpopular opinion, but I felt like knowing such intimate things so many generations before the main character was a bit useless in the end. I liked that it was set in Detroit in the 20th century, but I will only proceed to read this author's other books with caution.
The Goldfinch had a strong effect on me. I read it in early autumn, the exact same time of year I absolutely devoured The Secret History last year. While it's hard for any novel to compete with the latter, Tartt's prose remains captivating and I loved every inch of this book and following Theo's sometimes devastating path. The world she creates for her characters is intoxicating, and was nothing but a pleasure to be deeply immersed in this story for a month. I'm thanking my lucky stars I decided to read the book before seeing the film (only a week after I'd finished). I guess I wanted more, but like most movies, they tend to disappoint. I think if I had waited a year or so after reading to watch the film it would go off better, but I was muttering under my breath during most of it.
A perfect hippie-summer read for me this year was Fire and Rain by David Browne. If you love the music of the late 60's and early 70's as much as I do, you will eat this one up. I loved that it focused completely, from January to December, on the "lost year" of 1970– when the magic of the sixties was dying but the seventies hadn't properly even revved up yet. I also loved the exacting look at the unraveling (or less commonly, success) at four music groups for whom that year was paramount: The Beatles, Simon and Garfunkel, James Taylor and Crosby Stills Nash and Young. Nothing better to read while sitting lakeside in August, hidden from the summer sun by the merciful shade of the leafy trees above.
Finally, in notable reads, nobody returns unscathed after reading Hanya Yanagihara's A Little Life. Nobody, I tell ya. Although I rated it four out of five stars for little tiny plot flaws which detracted from its "perfect" status, it doesn't matter. I think I've never read another book that caused me to think so deeply about love. It is absolutely worth it. It may change you.
There were a handful of hot books which I read and definitely enjoyed (Becoming, Homegoing), but didn't seem to fall in love with them as much as everyone else did. Oh well. I love that reading, like film-going is such a personal, individual experience.
---
I love Goodreads and I think it's an incredibly motivating and interesting tool to use, to compete against yourself, to find a bookish community among your friends. However, and this is just my own feeling: if you're not careful, you can lose sight of why you are actually reading and let it become a numbers game. For me, it's never been about quantity although sometimes I started getting little inklings, devils on my shoulder whispering to me about quantity, so these book challenges sometimes become problematic when you enjoy more challenging reads as I am wont to do. If I need to spend a month or more on a single book, I'm going to do that. On the flip side, I can definitely see that having a reading goal is motivating and that shooting high could inspire you to a better result and picking up a book more often than you might have done otherwise.
This year, I wouldn't like my reading goal to scare me into easy reads that won't challenge me, which is why I set it at a low twenty books. I would also like to finish at least one philosophy book (still working on those Socratic dialogues…) and read a couple more classics. I do get sucked into new and exciting books of the moment a little bit – it's fun to read what other people are reading at the same time, isn't it? But I let that come before more classical choices for me in 2019, so I hope to bring more balance this year.
I also would like to read a couple from my book shelf at home. It's so easy for me to add a load of books to my (library) hold list and watch them all roll in than turn around to the bookshelf I pass every day.
What was the best book you read in 2019?
If you buy books, don't forget to purchase them from your favorite local bookshop when possible! 🙂 Happy reading in the new year!
ps, Past Books Of lists are here: 2018, 2017, 2016, 2015.