The Holiday Season in London (Pandemic Edition)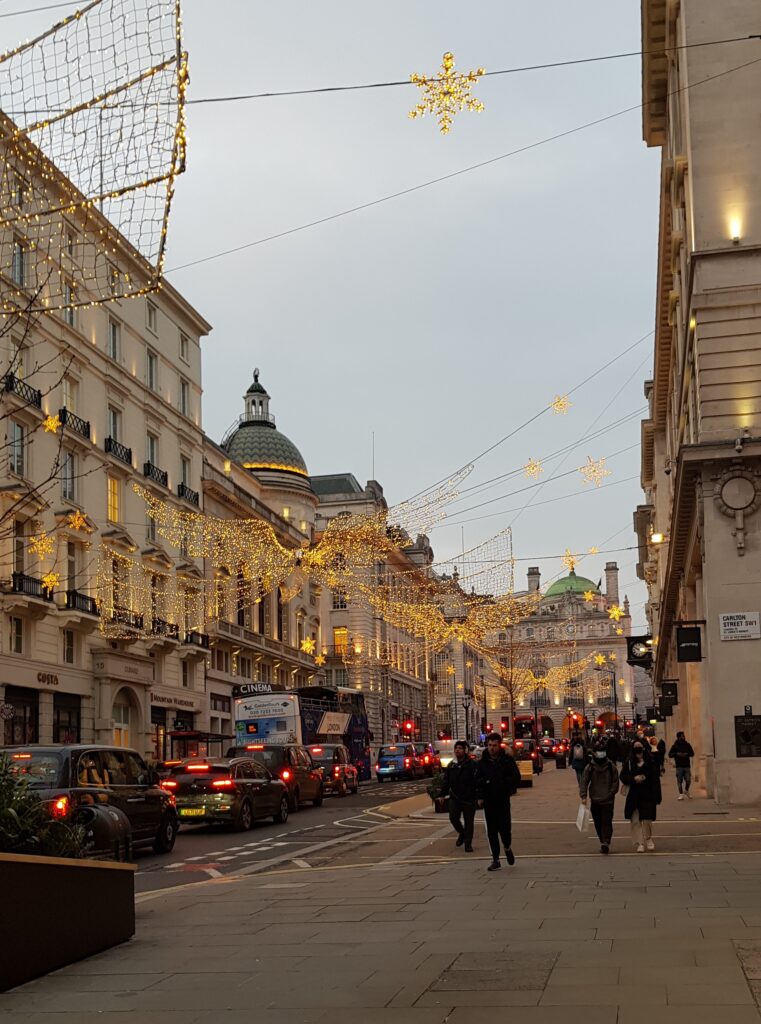 Like I'm sure many travelers before me, the idea to spend Christmas in England came to me years ago upon a re-watch of The Holiday. How perfect could it be to spend the holidays in a cottage somewhere in the foggy countryside? I shared this vision with my family and in summer 2019, my mother announced that we were doing it! We were going to spend Christmas 2020 in England! Of course that wasn't exactly good timing, but having already booked a cottage in the Cotswolds (an "area of outstanding natural beauty" just northwest of Oxford full of picturesque villages to explore) in early 2020 before the pandemic and unable to postpone again in 2021, we all decided to just go for it!
My and Alex's mothers flew in from their separate American cities and met us with Ferdinand in tow in London before Christmas. Britain had just announced an even stricter entry policy at the beginning of December, with Omicron news starting to swirl. Before December, you had to take an administered rapid test upon arrival to the UK. After, you have to take a rapid (antigen/lateral flow) test at a test center before entry to the UK, then a PCR test soon upon arrival… and, of course, quarantine until you get the results. It is truly a lot of faff which I can't heartily recommend unless your trip is going to be a longer one.
To find a government-approved facility with an affordable price (£50 is cheap for a travelers' PCR test in London!) was no easy task. I finally found a great lab (MHF Testing, we went to the Edgeware Rd. location) which promised a 24 hour turnaround time. We then stocked up on food and supplies for the rest of the day at our hotel. Fortunately, soon after waking the next morning we got our results and were able to dine downstairs at our fantastic hotel restaurant. By the way – Bayswater, near Paddington Station where we popped up from the Underground to walk to our hotel is so cute at Christmas time! Kicking myself for not having snapped any photos there.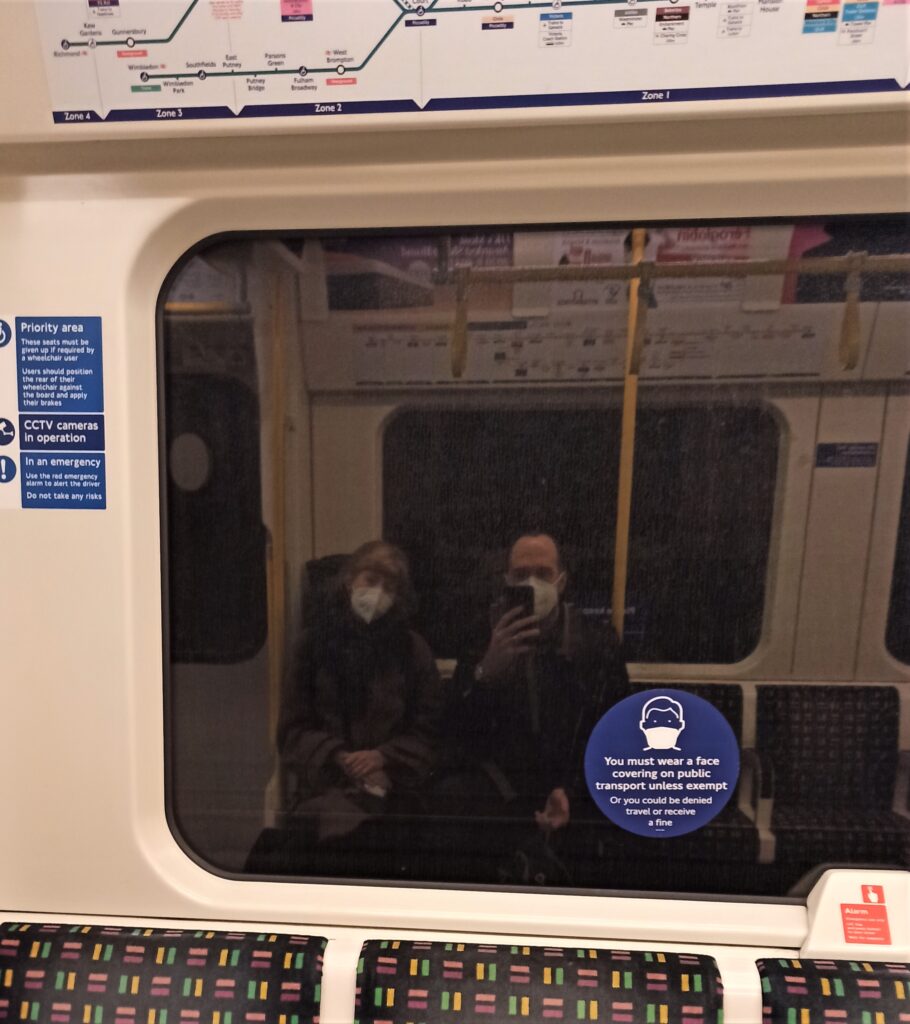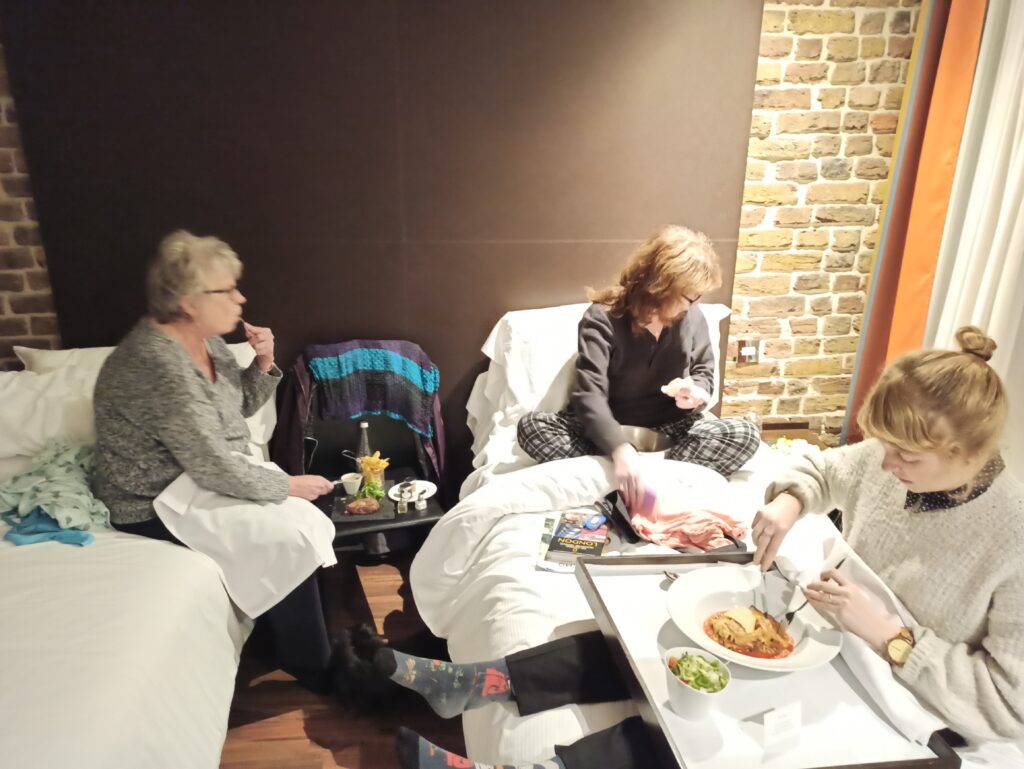 In our first full day of being in London after the day before spent catching up at the hotel (and watching some quality pantos on the telly) — we had a luxuriously long walk through Hyde and St. James Parks, across Buckingham Palace, through Trafalgar Square (can you imagine Ferdinand walking through Trafalgar Square? It's a funny thought) and eventually we went on to check out Borough Market. If you need an antidote to all the British pub food, this is definitely the place to go! Although still too crowded these days for my liking, we found some fabulous eats (Jamaican for Alex, Malaysian for me), picked up some pastis-de-nata, stopped by the Turkish stand to sample some Turkish Delight and have a tea and coffee. You can have such an enjoyable time sampling everything there, which is absolutely the best way to enjoy markets like this one. Give yourself the permission to go a bit wild and it will be so memorable.
Freshly baked mince pies, mulled wine, street food from any region you can reasonably imagine, olive oils, fresh fish… Borough Market will not let you down!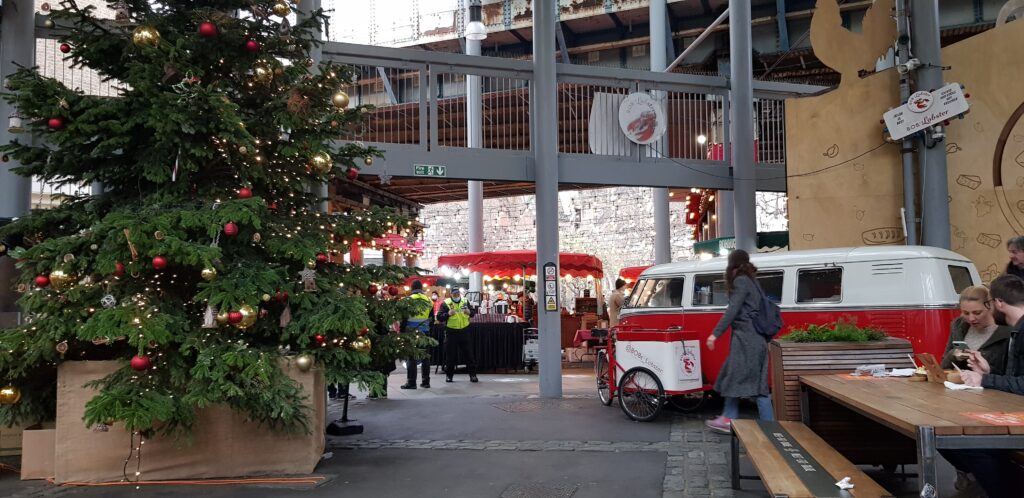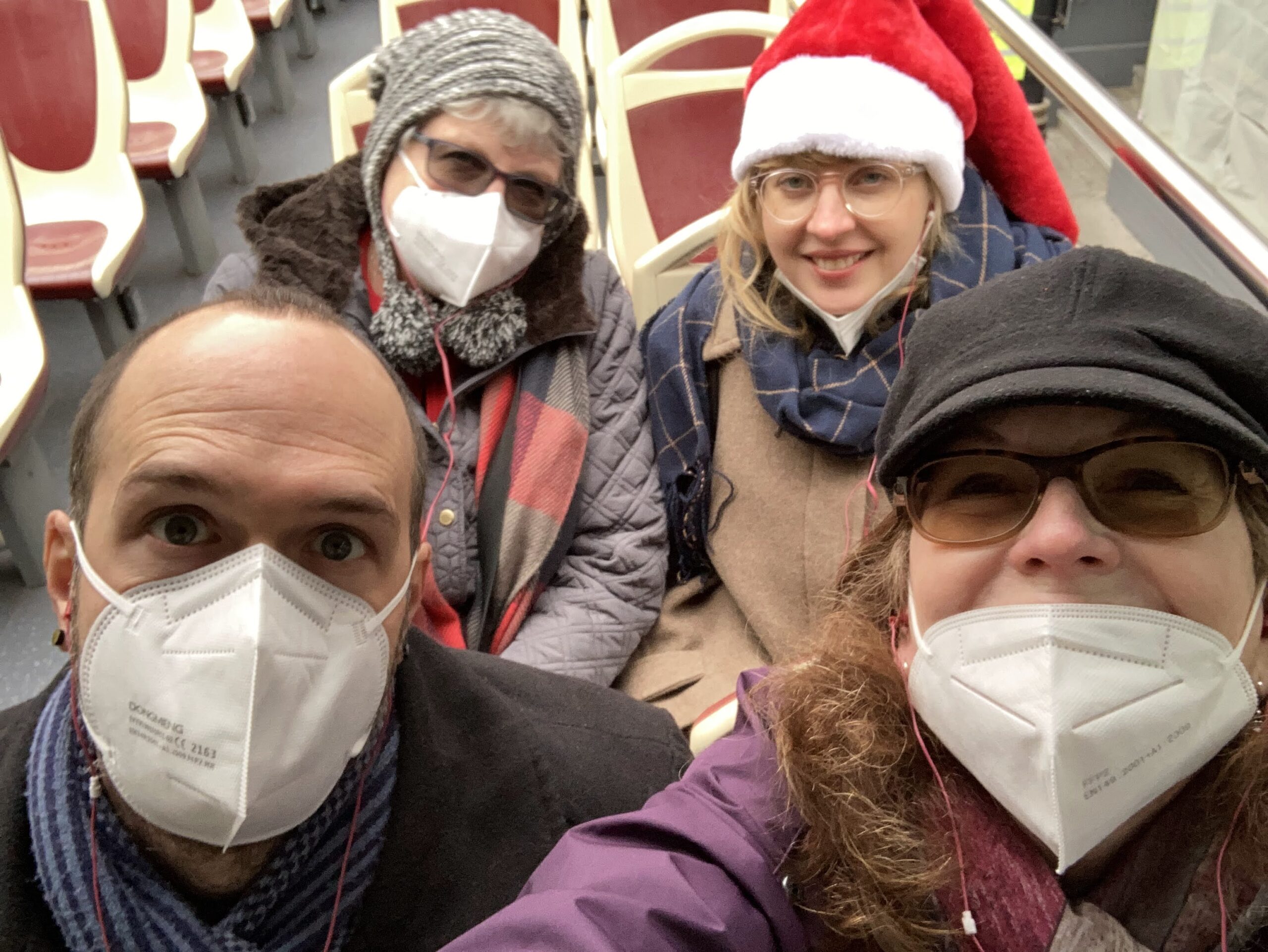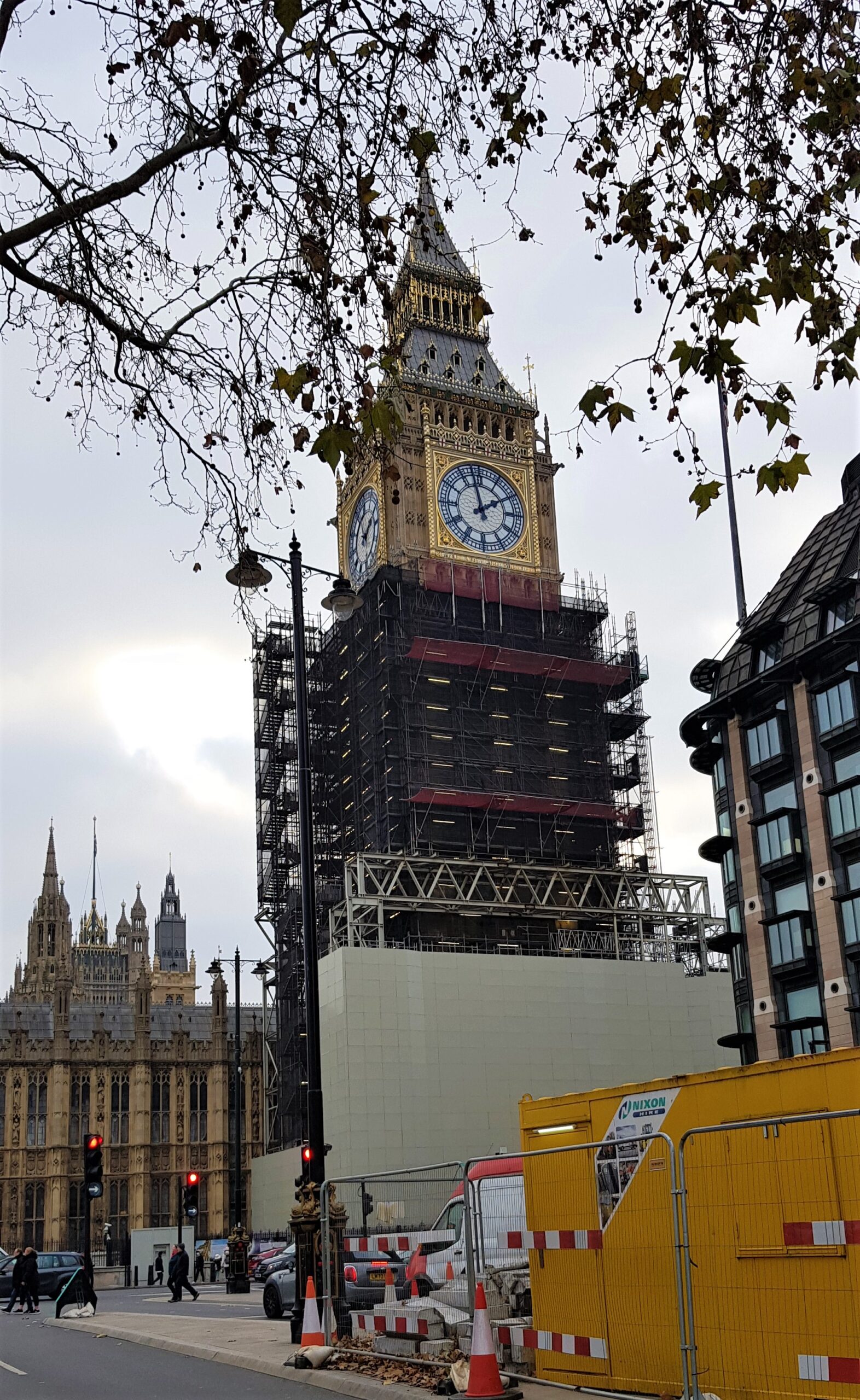 After our mums got out of quarantine the next morning, we had to take a red double decker bus tour, especially as it was their first time in London and it was time to make the best out of their one full day in the center. We had our first pub meal and I must tell you– Ferdinand has never had a more receptive and loving audience than the second floor of a pub in Westminster. He had a lot of fans that day! Is there a more beloved dog in Britain besides the "sausage dog" or are they just really en vogue at the moment?
From there we picked up our rental car the next morning and drove west, but that's for the next post! Over the holidays, we began to see the news about Omicron in London shoot to scary levels and I think we all started feeling a bit of trepidation upon returning for a night or two before departing England at the tail end of December. We played it really safe when we arrived back. Although we stayed at the fantastic Drayton Court Hotel in West Ealing which has a fabulous pub and restaurant downstairs (with fantastic live jazz!!!), I sadly did not attend such event as I began to grow disappointed at how nobody checks vaccination status in restaurants, pubs or casual venues. We'd only dine in near-empty restaurants. Even though it was perplexing to see so many unmasked people (I stress, at the end of December, 2021) going about their business "like it's anything", it was heartening to see many Londoners wearing face masks, even outside on crowded sidewalks. I think the people who care do quietly care. They are out there, they're just not as loud.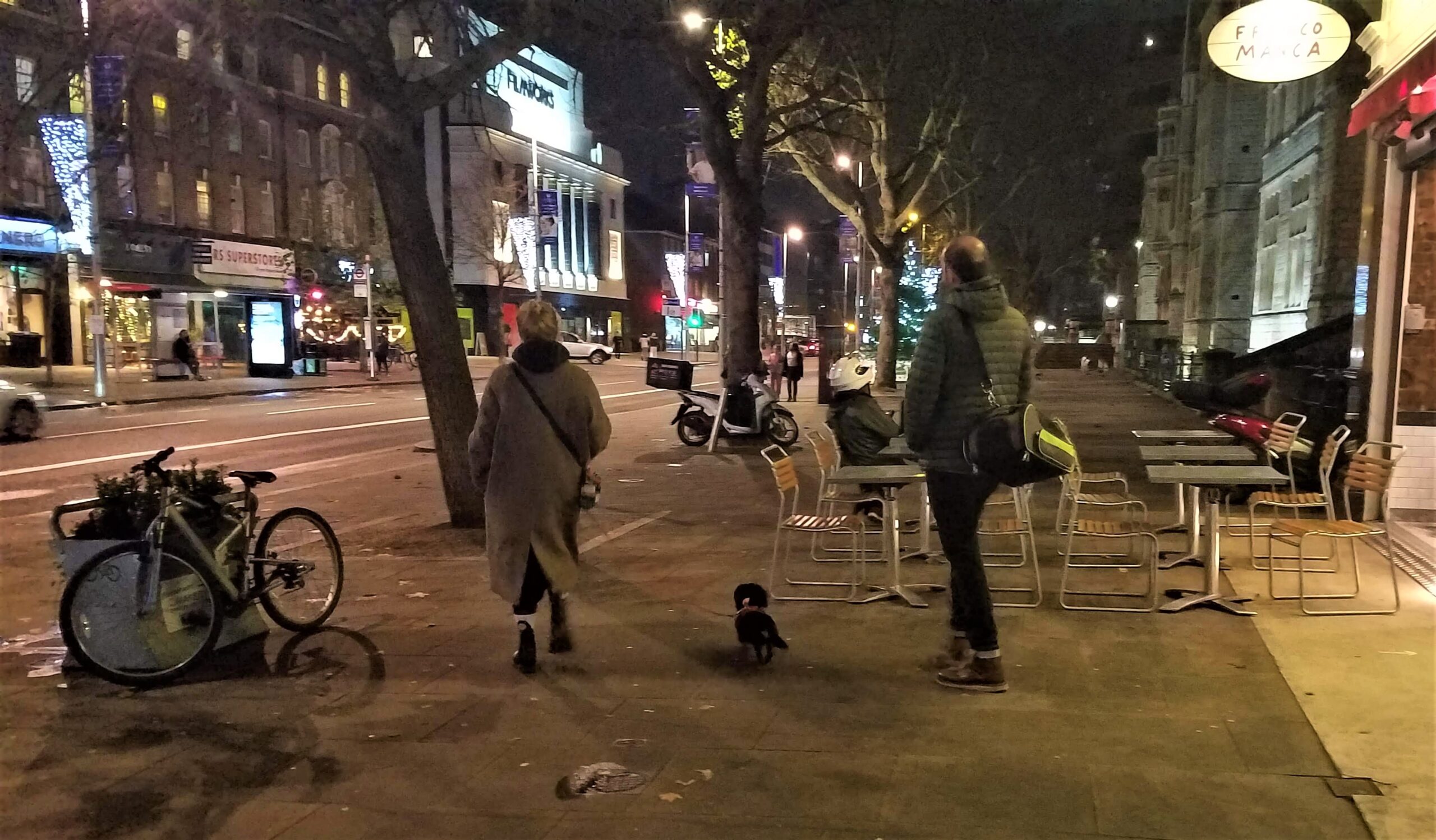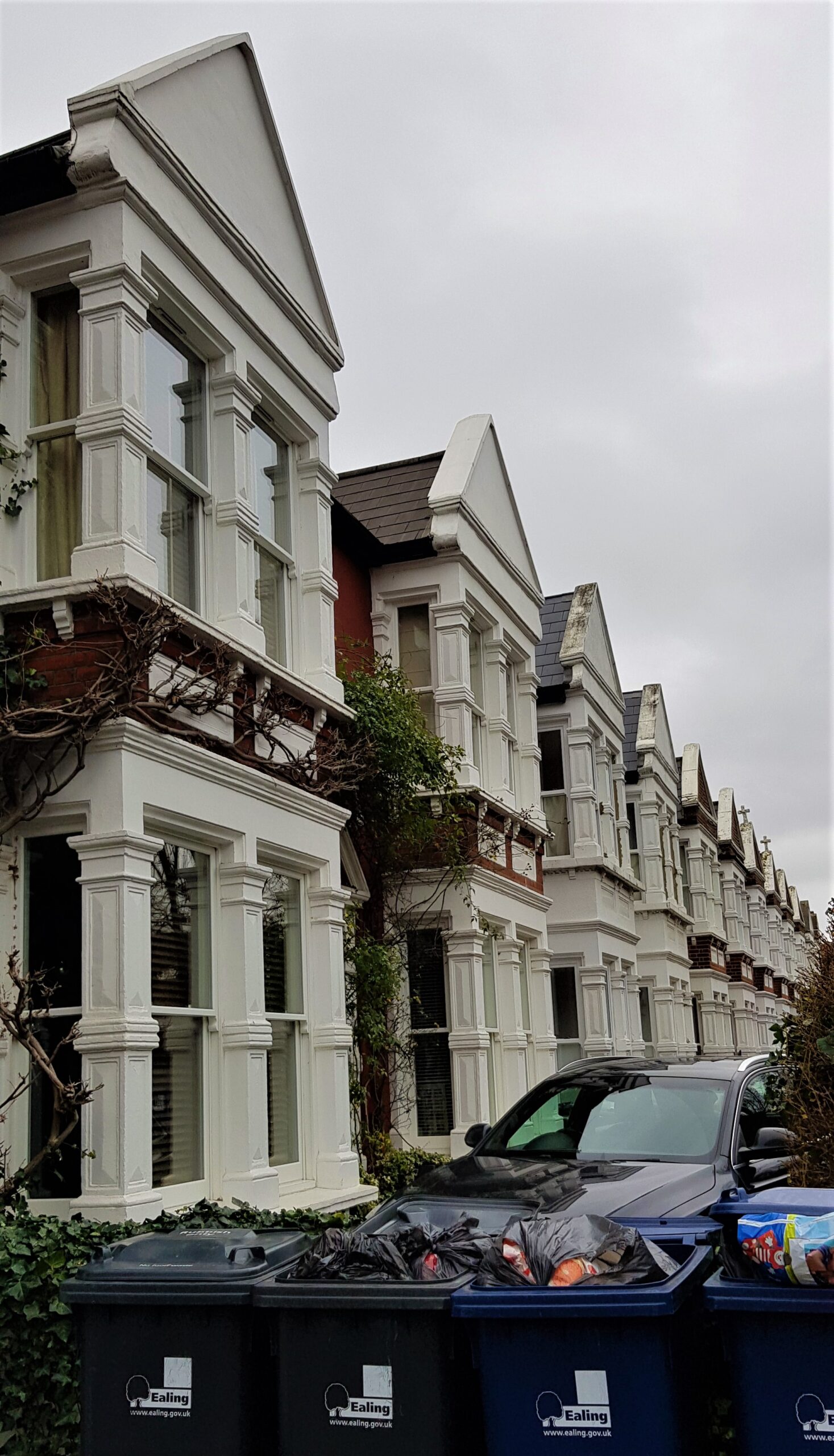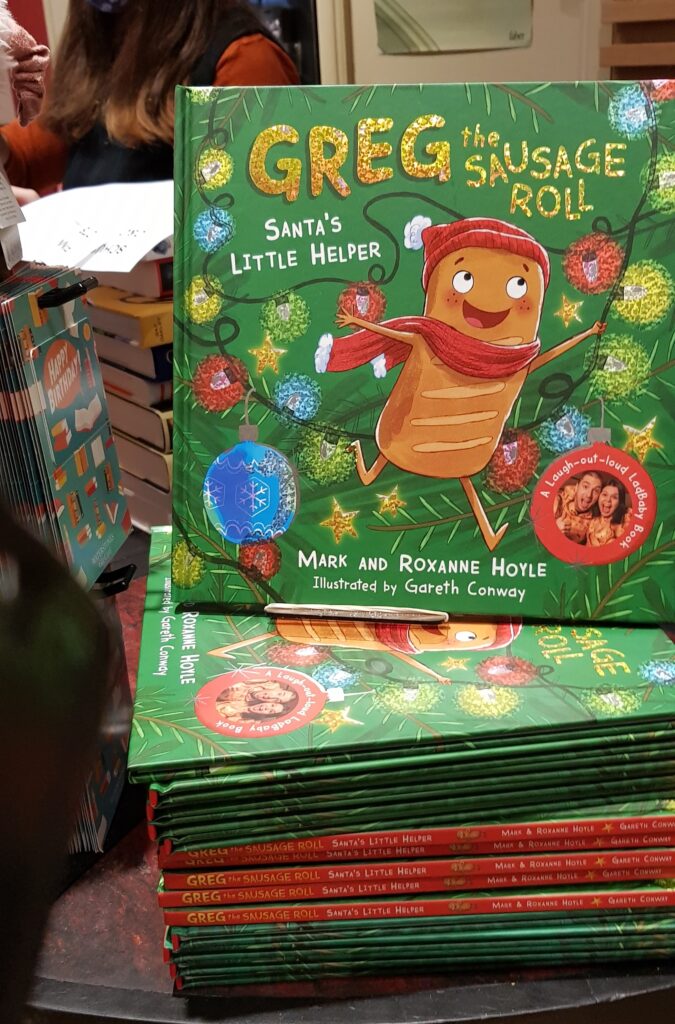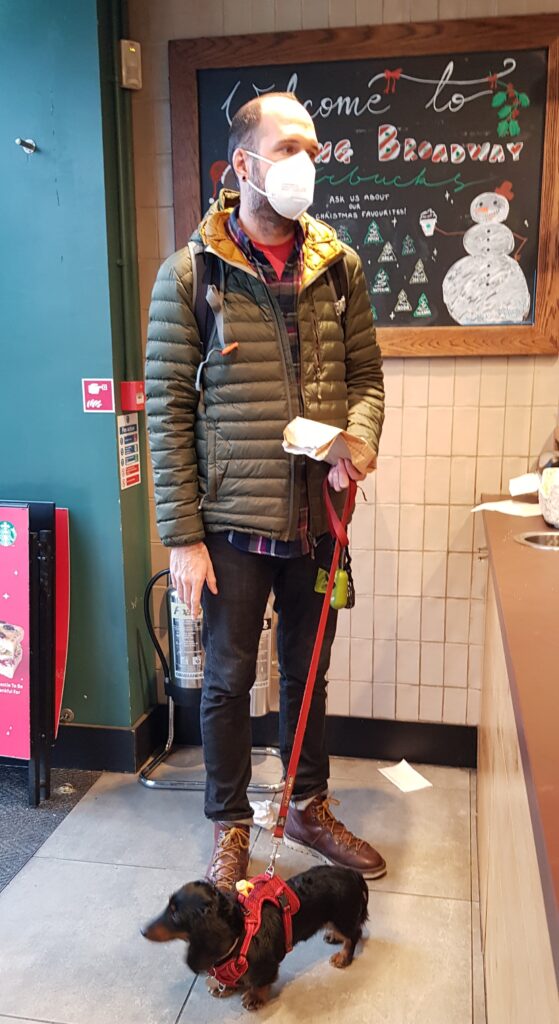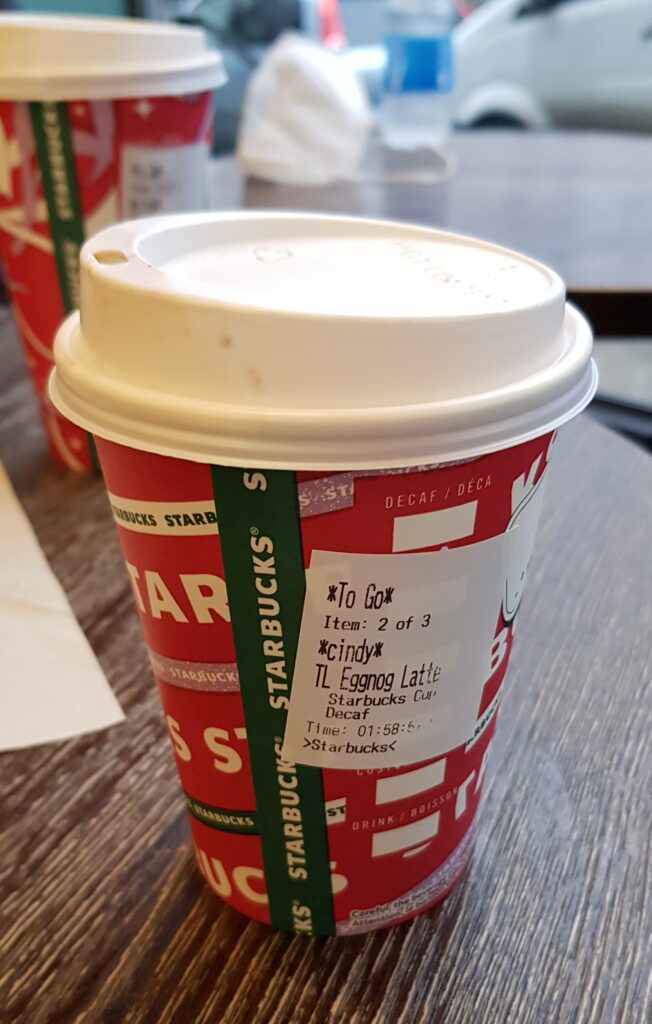 Our final full day in London was spent enjoying Ealing Broadway and discovering all this area had to offer, which was surprisingly a lot! Fantastic shopping and dining, it looked like a pretty nice place to live or work. My favorite were the charity shops — I scored big there, including a lovely vintage Laura Ashley summer dress for £20! (Do not sleep on the various charity shops and used books shops like Oxfam) I had an eggnog latte for the first time in nearly a decade, as I haven't been in the States for the holidays since 2011 and it's just not a thing in Continental Europe (where gingerbread latte is king). A momentous occasion. I definitely took some time for shopping; a bio-market and at Waterstones for some long-desired English-language books. When you live in a non-English speaking country and you visit one for a little while, it can be way too easy to remember how familiar all these things are, but I continually have to tell myself nope! no way you'll find this in Czechland! Best to take advantage.
I felt far too paranoid by the end of December to ride the Underground through central London, so we bid our mothers goodbye and took our first ever black cab ride, snaking our way through traffic to Liverpool Street Station across town. I cannot stress enough how happy I was that all four of us tested negative on our last day in England (yep, another test!). Those tests really do add up (especially with these UK prices), but I'm glad we didn't let it become a barrier to go on this unforgettable holiday trip. I would happily take a test again if I had to in order to travel, as I'm sure I will sooner rather than later.
Funny story about our last Covid test in London – we got antigen (rapid flow) tests done at ExpressTest at Paddington Station (quick results within 30 minutes). It was an overall silly experience. One of the workers there started chatting us up about Ferdie for a long time, then we realized we were waiting on her to be admitted to the test! The lad who administered my test was seemingly normal and everything went pretty much as you'd think, but Alex got a tester who seriously had the swab in each nostril for fifteen long seconds each. At one point, tears began streaming uncontrollably down his face. The tester's response? I've made many grown men cry before. 😀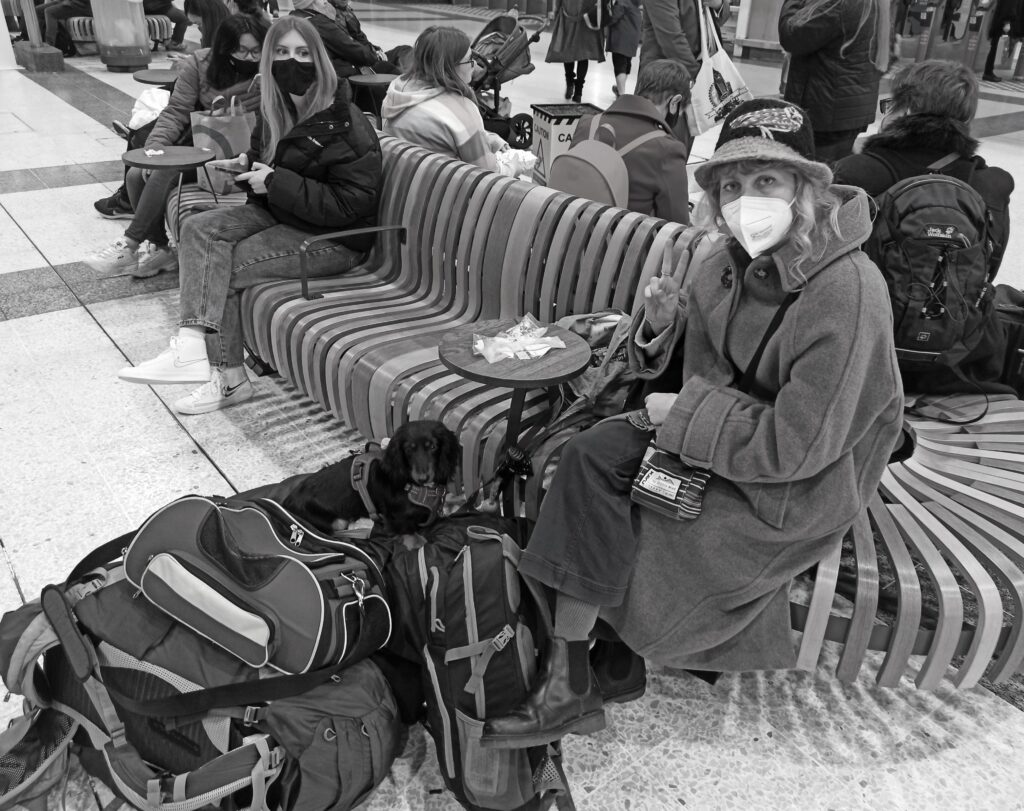 It was goodbye to England that night via ferry back to mainland Europe, but fortunately I've got a Cotswolds post on the way! Stay tuned.
PS, More London? You might like to read about our last time in London in spring 2019: Brixton + walking London and the BB Bakery Afternoon Tea Bus Tour!