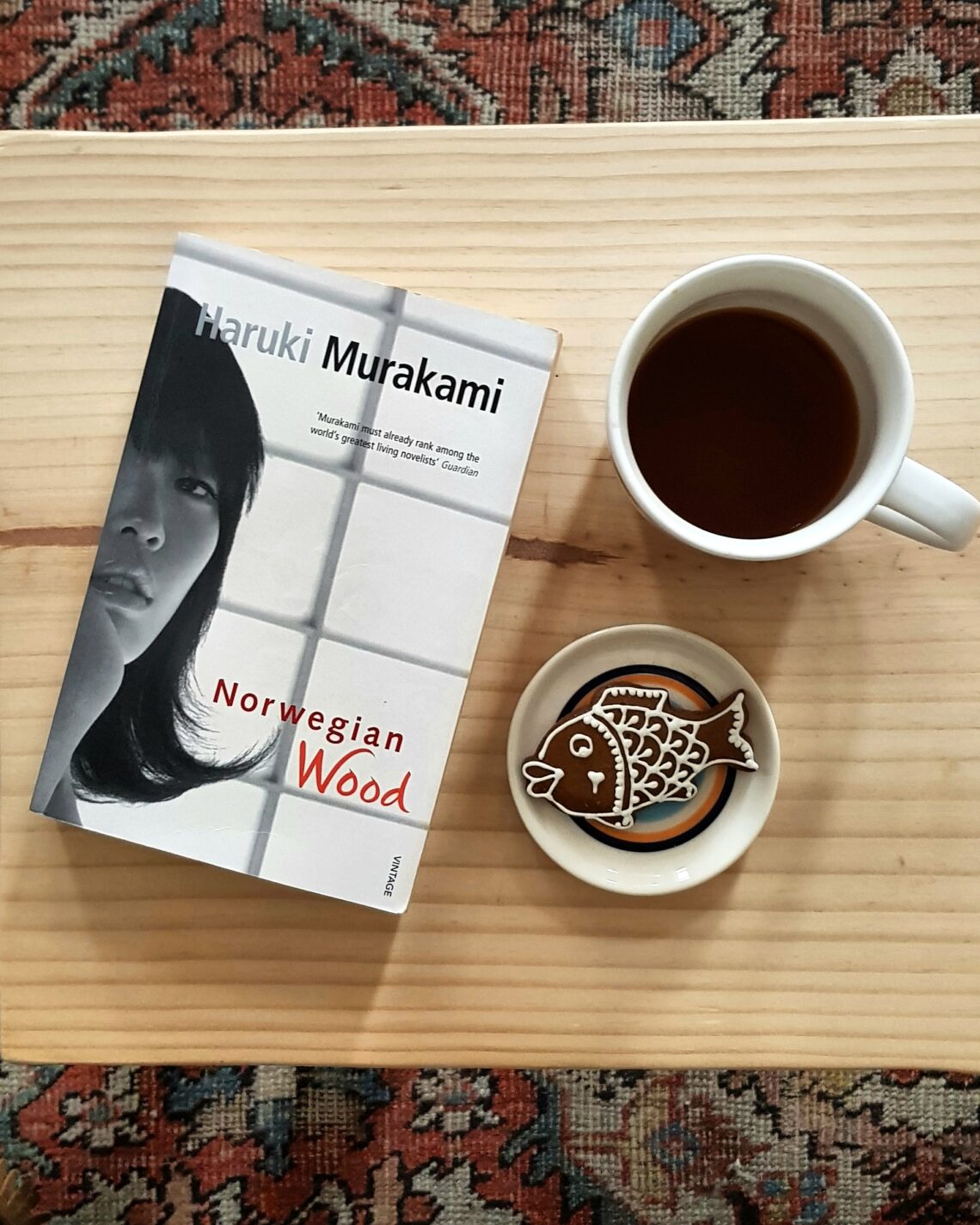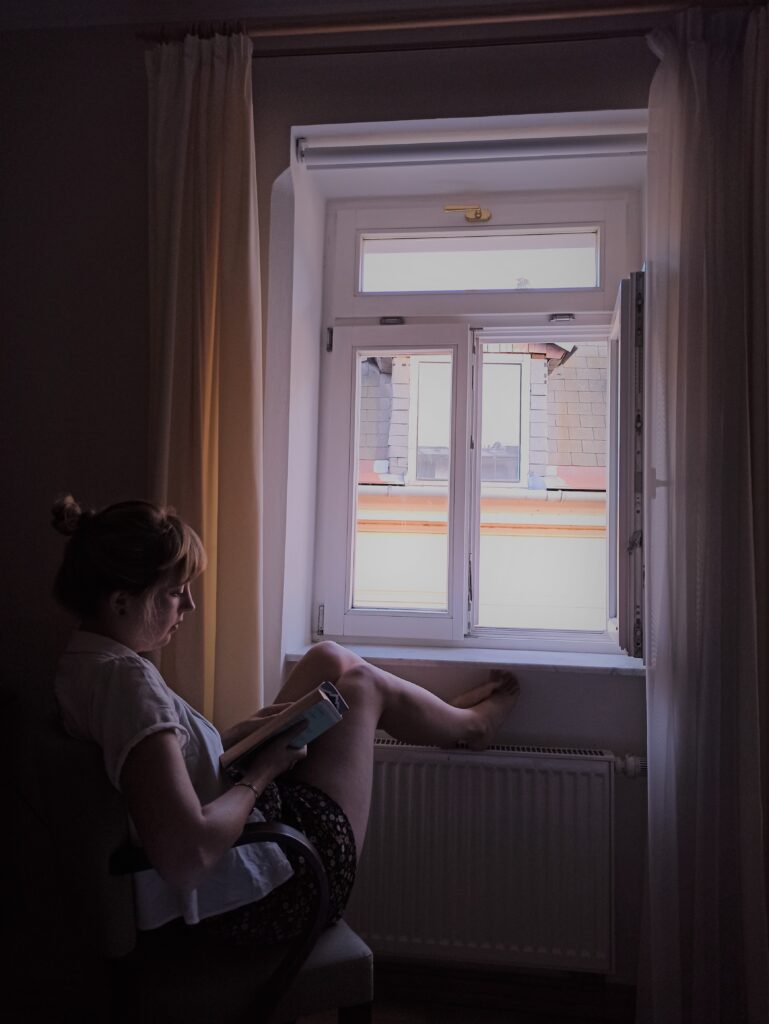 I made some major mistakes in my reading life last year. It pretty much all came down to being far too ambitious and picking up way too many reading projects! You might remember last year when I announced my participation in #OurYearInTranslation, in addition to trying to keep up with my book club. What a colossal mistake. I think OYIT is a great prompt if you're stuck, in a rut and want to try something new, but that's the thing – I was really happy with my big stack of books as it was and I didn't really need a challenge. Honestly, I just needed everyone to leave me alone and let me read books I actually like!
I burned out gloriously after hating the pick I chose for March's Our Year In Translation: Savage Theories. After some light analysis, I realized my book club books and the OYIT books were constantly my least favorites. Halfway through the year I really transitioned to just reading whatever it is that I want and the year improved so much! I realize this sounds like a no-brainer, but as fun as reading challenges are, they're no match for your own interests and getting hold of a book you've been dying to read forever.
Reading was very dear to me again this year, as it was a huge support system during our trip back to the States this summer. I find that when I'm anxious or overwhelmed, I you'll either find me aggressively napping or reading — perhaps as escapism or as an interesting way to be alone and free of others. I like it other times too… it's just especially therapeutic then.
And now — onto the mentions from books of 2021.
---
Biggest Tome: A Promised Land (or as I called it, Obamabook), by Barrack Obama. This read dominated much of my spring but it's one of those that I was really glad to have read. There were so many situations he details in the book that I was unaware of at the time, so as an American, I can heartily recommend being aquainted with this. It's kind of like Becoming, but more "presidenty". I was hoping it was going to go further into detail into what went down at the end of 2016 in his opinion, but I guess we'll have to wait for the next book. All in all, there was loads of great insight into what makes this great mind tick.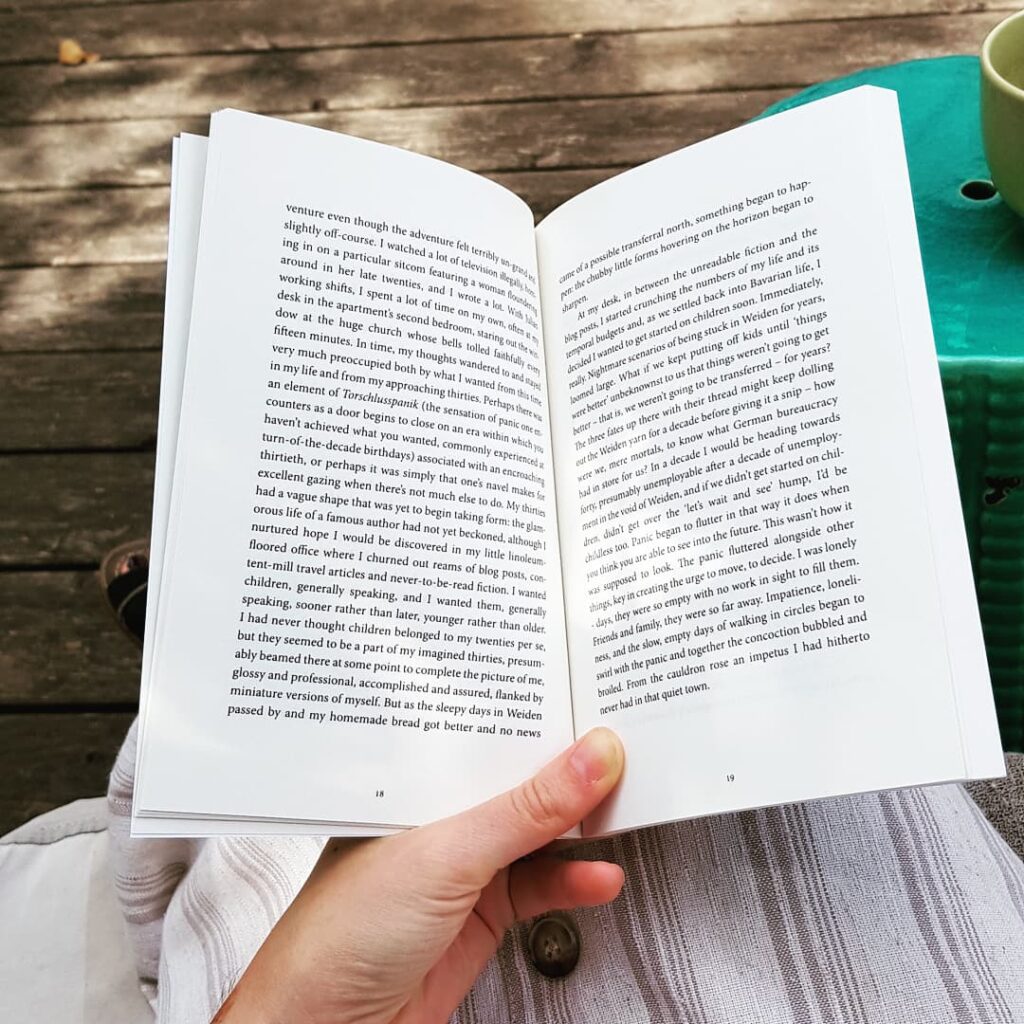 Favorites Overall: Now I Climb Rocks by Liv Hambrett and Where It All Went Wrong by Dan Ozzi. Both memoirs, I devoured these two paperbacks in nearly a sitting. The former, a beautiful telling of an Aussie immigrant in Germany, coming to terms with both motherhood and accepting two places as her home, even though they stretch across the world. (In a word: Relatable). The latter, an out-of-print zine about my favorite music journalist's albums that made him who he is today. I'm a sucker for those sorts of stories, especially when we share a favorite music genre.
Favorite Classic: The Picture of Dorian Gray by Oscar Wilde. In my review I simply called it "a delight", and there's no better way to describe this work of fiction. Beautiful people, witty epigrams that are something you think back on long after the read, and I'm quite sure my Taurus heart was left wanting to be BFFs with Lord Henry Watton, admirer of all things beautiful.
Favorite Summer Read: The Unsettlers by Mark Sundeen. Going about my unusual life choices, I always find it fascinating to hear about the lives of others, forging a new path for themselves – that's exactly what we get in to: an in-depth account of three separate families/couples living that unconventional, off-the-grid life… a subject I've gobbled up ever since I first saw and read Into the Wild. Highly recommended for anyone that has ever been curious about living a simpler life, downsizing, or making their own way against the grain of society.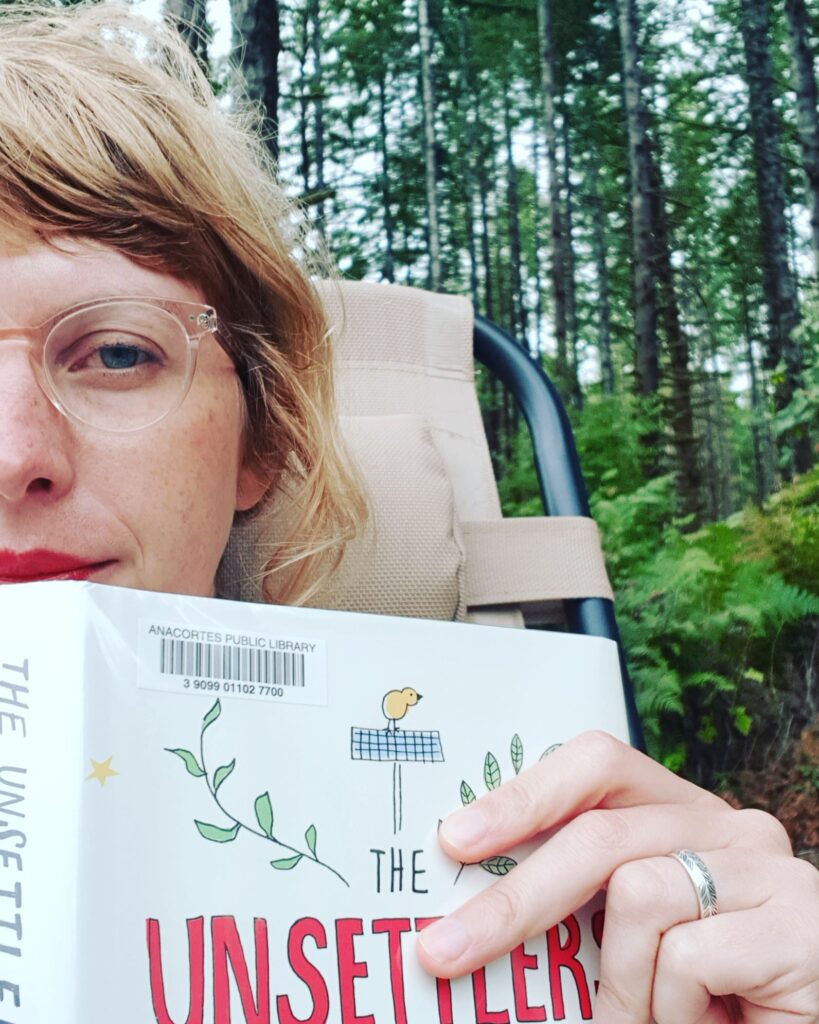 Favorite Autumn Read: Dracula by Bram Stoker. I decided this would be the Halloween of vampires. Even though Alex said no on the Twilight, I still heartily enjoyed reading Dracula all month long! For a person who's never really been into things like this, I truly learned a lot! I feel like the cultural context it provides is something everyone might get a lot out of, and the fact that it was published at the end of the 19th century really had no bearing on the enjoyability factor. 10/10 would recommend.
Best Non-Fiction: This Is Going to Hurt: Secret Diaries of a Junior Doctor by Adam Kay. The very first thing I read in 2021 was this, and man, I think I peaked early! These true diaries of an ex-doctor are written with that darkly funny, slightly devastating style that only a Brit can master. Not only was this fascinating from a medical perspective, but you see how Kay's life slowly unravels as his medical career takes over every facet of his entire existence — commentary on the NHS that speaks volumes without actually saying anything outright. It's written in a diary-style with so many separate and hilarious anecdotes that you'll probably want to share them all with the nearest person around immediately.
Biggest Disappointment: Savage Theories, by Pola Oloixarac. I had high hopes for this one, my pick for #MarchInLatinAmerica which would be my last entry in the whole Our Year In Translation project, and this was just the last straw. It just did not deliver. It's not necessarily that this book is bad, per se… it's a fair book with some terrible parts. There are some really unique parts and great risks that the author took, but it lost it's way completely and turned out to be a total slog. I think it would translate much better to TV or film than as a book, perhaps in the style of Rules of Attraction or SLC Punk.
Best Overall Fiction: Moon of the Crusted Snow by Waubgeshig Rice. As Station Eleven was one of my favorites in 2020, it's becoming clear I have a thing for the post-apocalyptic, dystopian novel, even more so when set in a reality I can recognize and seem realistic. What happened in this book could easily happen to a small community, this one a Native Anishinaabe community in very rural Northern Ontario, under similar circumstances. Not only are the survival aspects interesting, it's nice to read a book from the perspective of a Native Canadian, and apparently a very beloved voice from the CBC, at that. It's one of those quiet but powerful stories and a great winter read.
Final Book Total: 26 books read with a set goal of 25.
Bonus! Best Reading Spot: Outdoors at the summerhouse in Vienna! (below, reading companionably) I love a good outdoor read in the warmer months and there were so many wonderful places to do so there.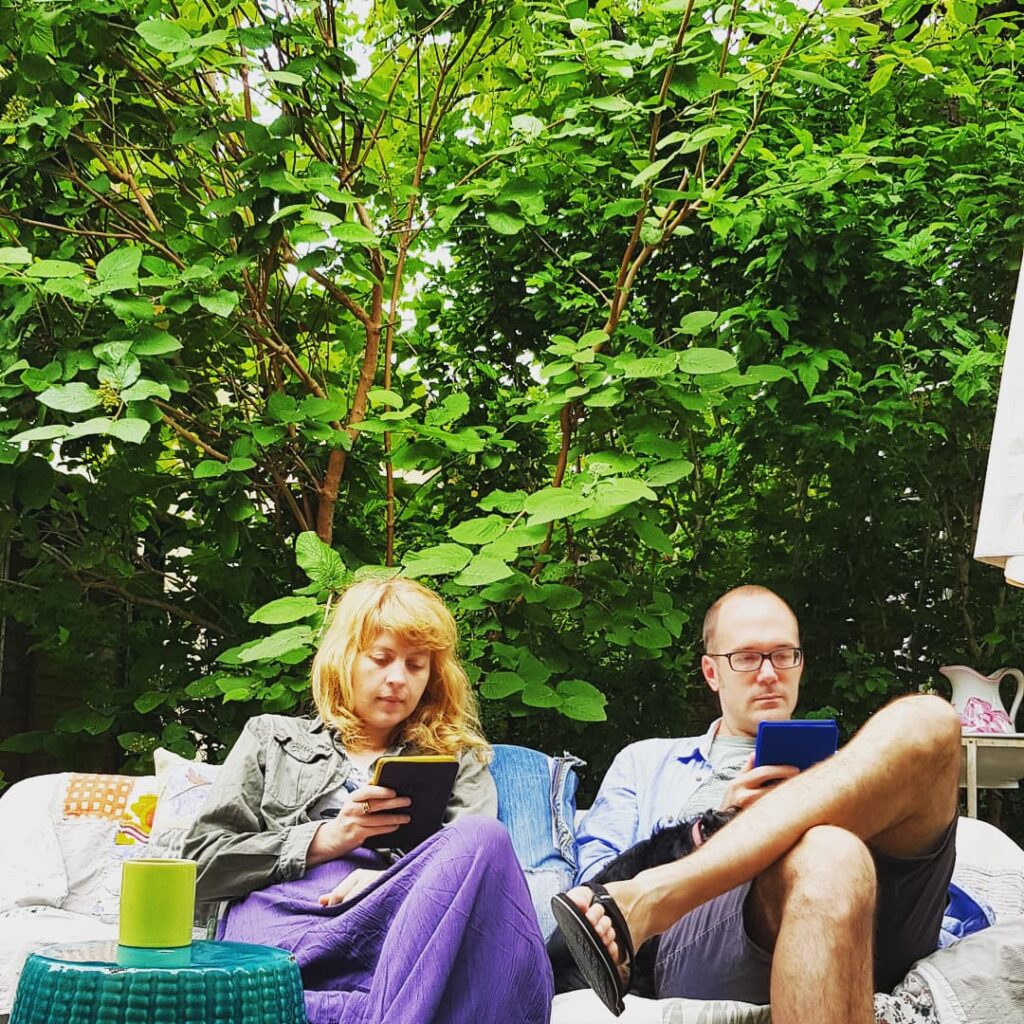 ---
Other Rapid-Fire Takes: Out of the three Seasonal Quartet by Ali Smith books I've read, I've only even liked one so far – disappointing because I generally like her style. I would've liked The Book Thief had I read it when I was, like, 12. The Stranger by Camus was better than The Plague, but even that was worthwhile. (I thought I'd go through a Camus phase there for a minute) And finally: No book is ever as good as the very first time you read it… unless it's Harry Potter.
For this year? I am definitely going to concentrate on books I want to read and anything else will have to take a backseat. Of all of the books mentioned above were ones that I chose for myself, so it's no coincidence they are the ones I loved. After all of the two star reviews or mild three stars from books I wasn't even that interested in that much to begin with, this year's about me. I'd also love to do another Read-a-Thon this year as I was apparently too busy to undertake one at all in 2021.
What was a book you loved that you read last year?
PS, Behold! The Books of 2020, 2019, 2018, 2017, 2016, 2015.