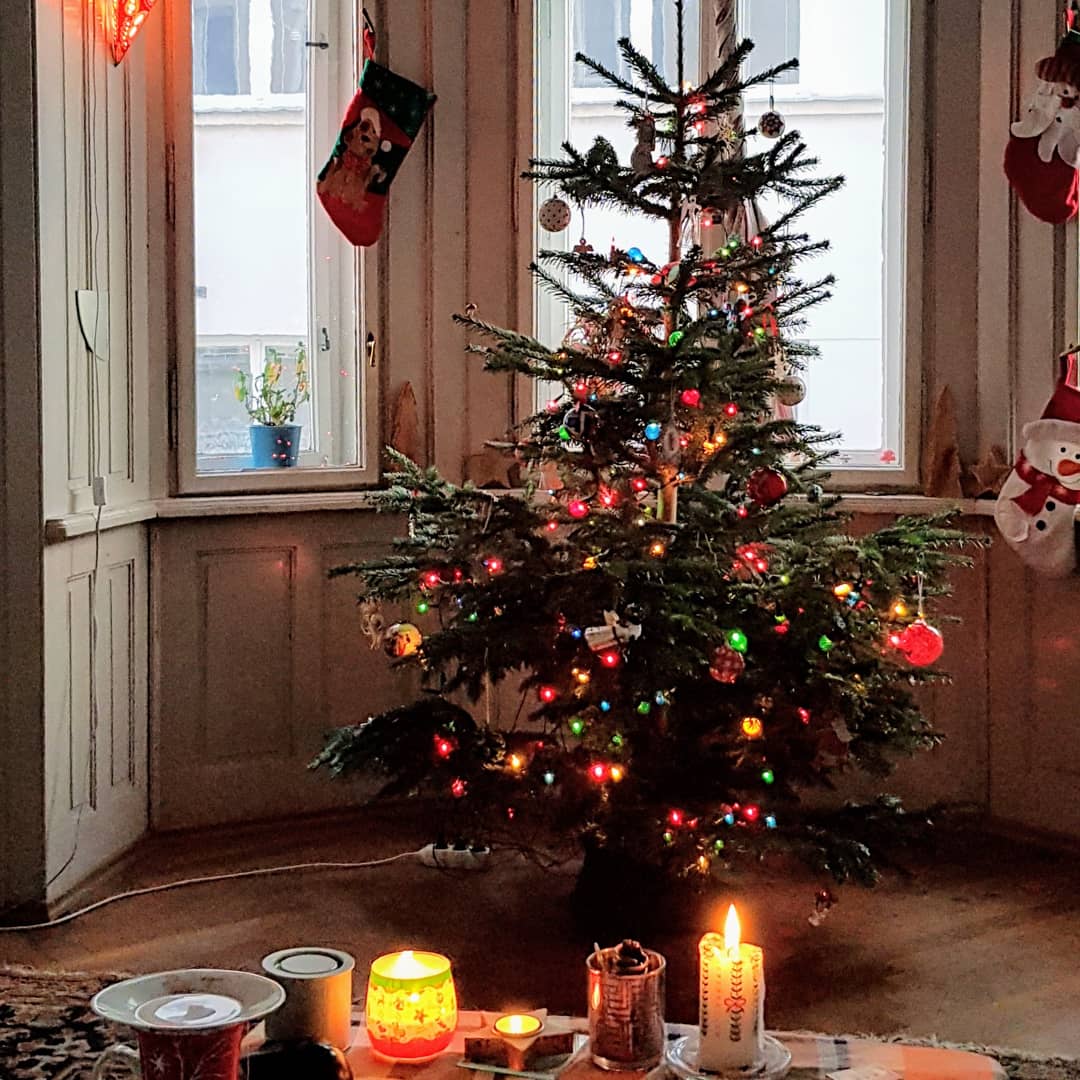 Sometimes people ask me if I'm going back to the States for Christmas and the answer always seems to be… no.

Don't get me wrong, I deeply enjoy being back in my hometown for the holidays, away from the big city bustle. Every year when we would get on that on-ramp away from Seattle, there was something incredibly peaceful about driving north on I-5 and watching the sprawl slip away. Driving around the island on Christmas Day, Sufjan Stevens' album always playing on the car stereo. The white skies, tall evergreens, the sea. Again, I have to use the word peaceful, but a certain, specific peace only this kind of nature can bring.
That being said, I don't (usually) get sad or lonely this time of year. Central European Christmases are sort of my favorite, ever since I got a first taste from them spending a holiday season in Berlin years ago. I love the togetherness aspect that only having a town square can invite — a highly-festooned central meeting place, the ice rink, the nightly Christmas rock n' roll parties at the stage (did I mention České Budějovice has simply the most fun market? And the most beautiful tree?).
Bottom line: As much as I'd love to come home for Christmas, my trips home are so rare that I'd rather go when I had more time off and the weather was nicer. Czech Christmas is really quite nice.
After our Thanksgiving dinner a few weeks ago, just the three of us this year, we went out to the square (as is our tradition) for the first time that season to have a punch and enjoy the music.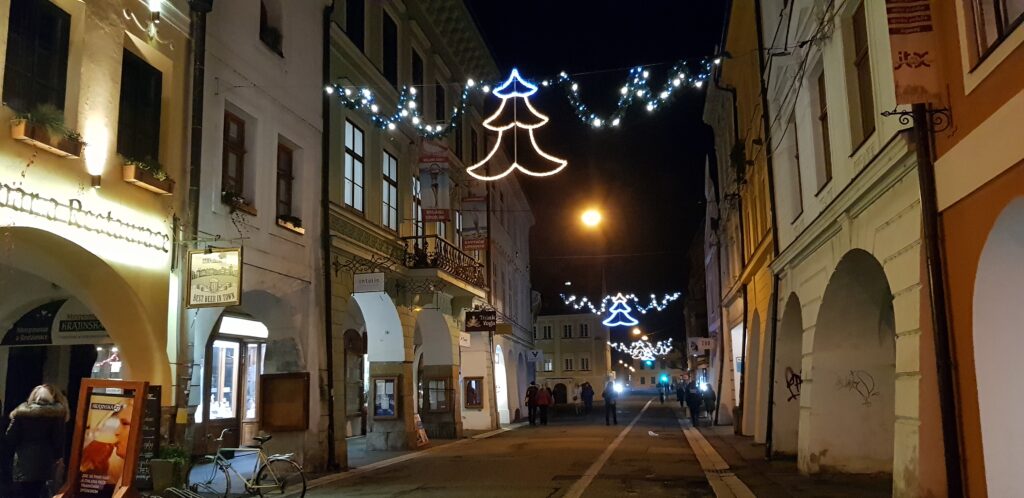 And oh, the music is such a big part of Czech Christmas! Even if you're only here for one season, you can't help but start humming the koledy after awhile. Especially the real ear-worm ones, like Pujdem a spolu do Betlema or Pásly ovce valaši. (I stumbled recently on this 1969 made-for-TV special featuring Karel Gott featuring many carols and it's so sweet for a taste of Czech Christmas!) Our English carols are beautiful and possibly more epic (O Holy Night, acapella, that's all I ever need to say), but the Czech carols bring village holidays to life. I've sung loads of them at my choir's annual Christmas concerts and my gosh, I'm actually learning the words to these songs. This deep cultural immersion is sort of all I ever wanted.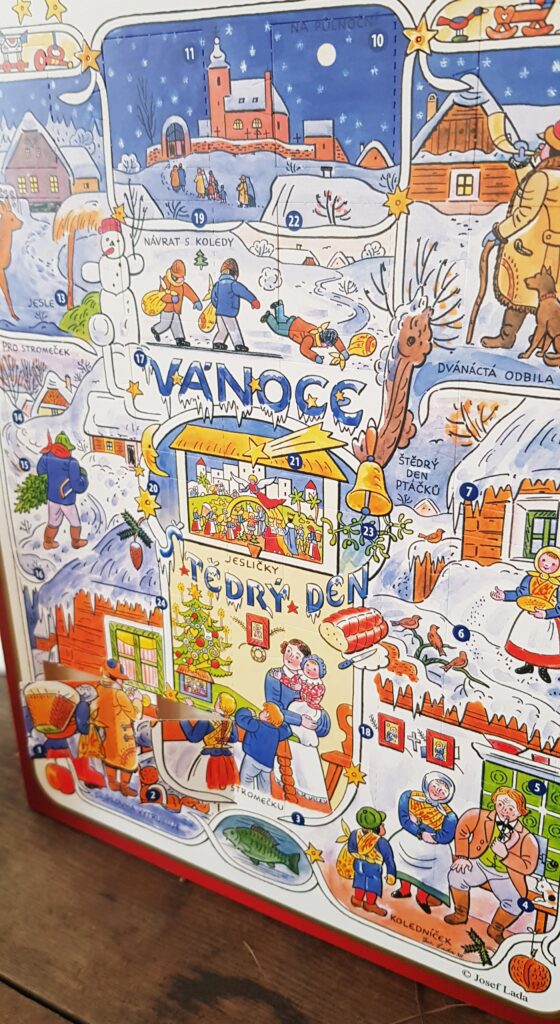 This season I found the sweetest Advent calendar, as well – a Josef Lada one. Anything with Josef Lada's evocative Czech countryside artwork, I'm basically head-over-heels for, anyway. No fancy chocolates or anything, but I enjoy looking at the pictures every day. I mean, there's carp, vanocka – everything you need for a proper Czech Christmas is right there in the picture.
I also love my Sonnentor tea calendar (a must for this tea-lover!). A new organic tea every single day with a sweet Czech poem about woodland animals drinking tea (and such). Yes, yes yes!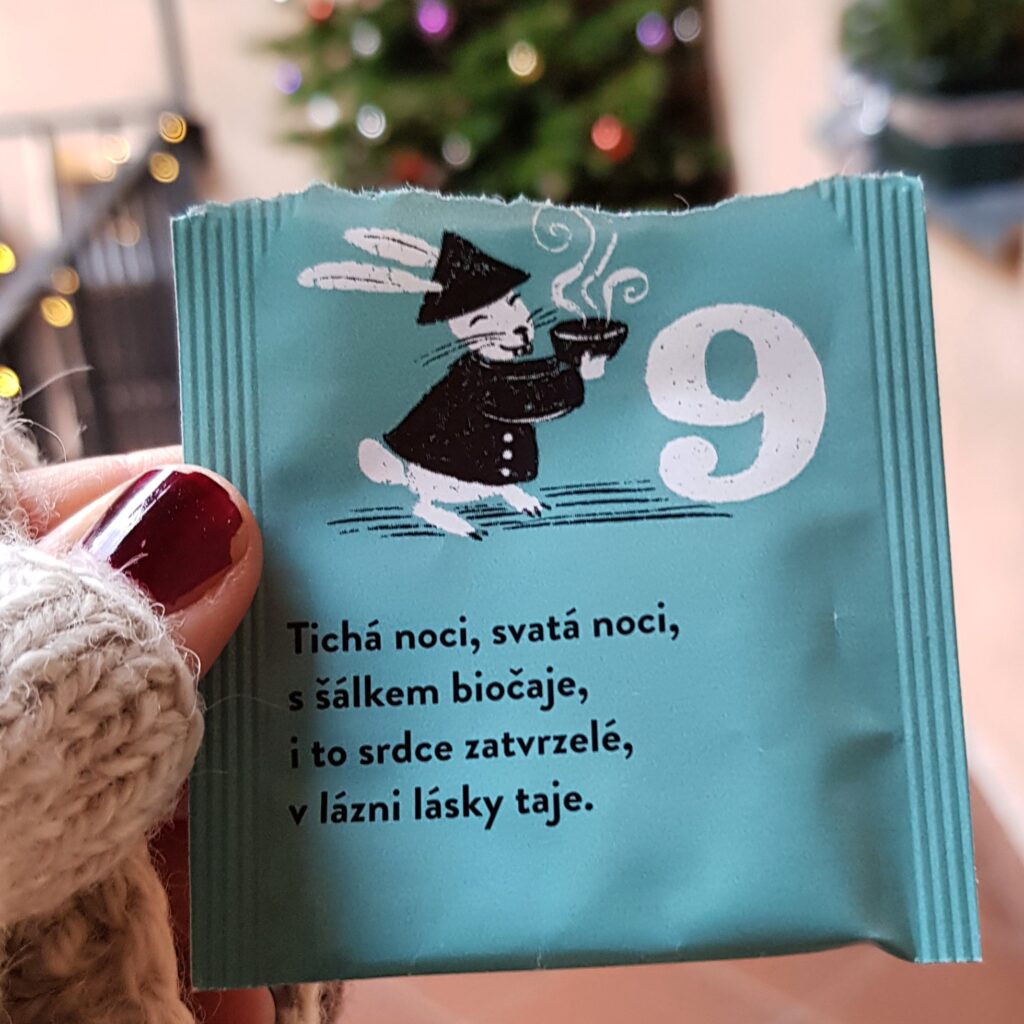 It was fun to celebrate the very first day of December this year with a couple friends heading down to a small town Freistadt in Upper Austria for the afternoon. Freistadt is a small but very historical town with a lovely Christkindlsmarkt that only takes place one weekend a year.
I was a little nervous because of how small I knew the town was (pop approx 7,500) that the whole market situation would be a one hour and done sort of thing but it fortunately surpassed my expectations! Not only that but St. Nikolas was even there, giving presents to everyone. It was also fun to scope what crafts and wares for sale are different than what would be sold here in Czechland. Walking through the streets, playing "Last Christmas" (too bad if someone was participating in #Whammageddon, I guess), sampling delicious donuts, raclette… and even more cheese! Austria, I love you… and I love cheese, but there was simply too much cheese. The spätzle I ordered at a pub came with about an inch baked on. Good lord.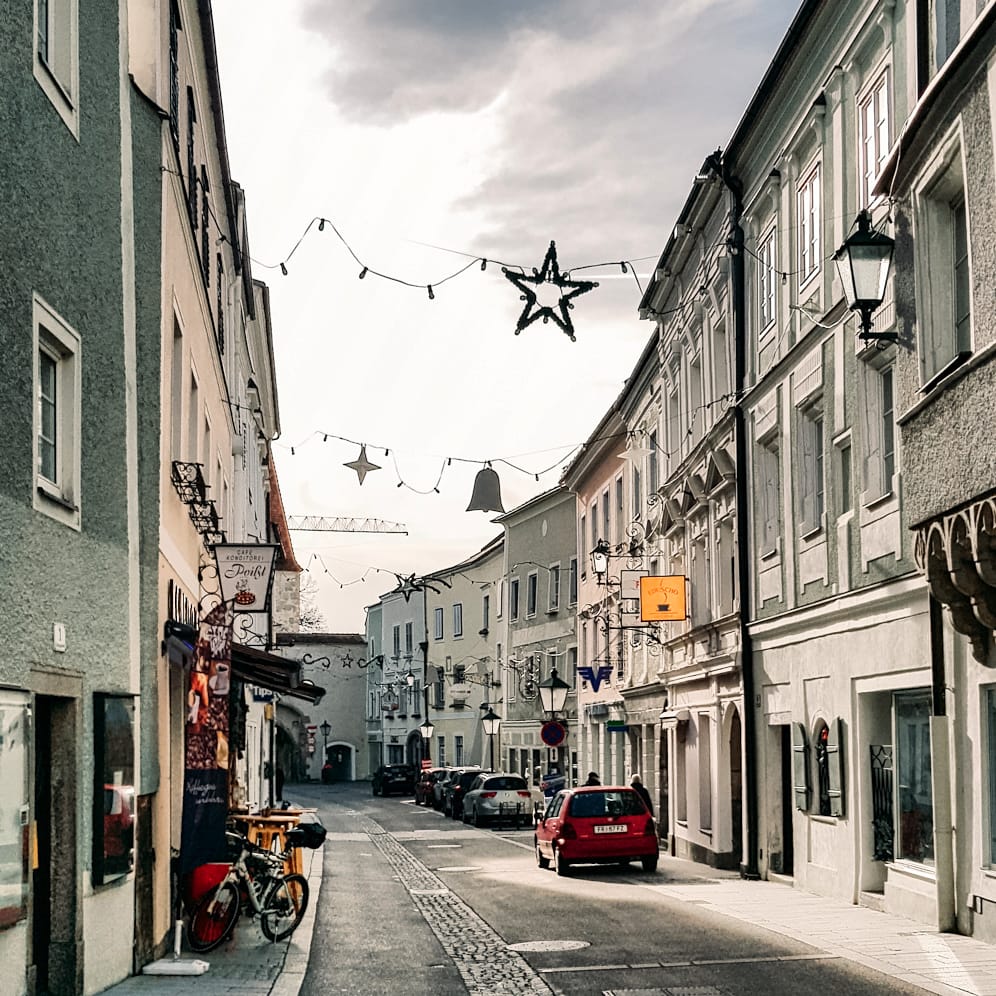 The past few weeks have, like last year, been full of events, parties, gatherings, dinners — all good and fun things, but it's so important to pencil in a little bit of rest for yourself! Now, a few days before Christmas, things are finally slowing down as everyone breaks for their holidays and says their goodbyes. The streets in the center today were full of teenagers wearing Santa hats and reindeer antler headbands, other people wishing each other "happy holidays"… it was a real life "Silver Bells" carol, except it being daytime and everything.
There's also something to be said for the quiet times and little things about this time of December, so close to the solstice. The frosty, dark mornings giving way to beautiful sun-filled rooms. All of the sunny days we've been having and always trying to walk on the sunny side of the street. Slow moments of watching Charlie Brown's Christmas and making dried orange slice garlands. The beautiful holiday lights. More treats and cookies set out in communal spaces than usual. The opportunity to get together and spend time with friends.

It's silly that the reason people are so stressed out over the holidays seems to be that they're trying to fit all these things in. It makes no sense to me, as these things are supposed to be for fun and merriment in the first place. I wish for you this season that you fit in the things you care about and leave the rest.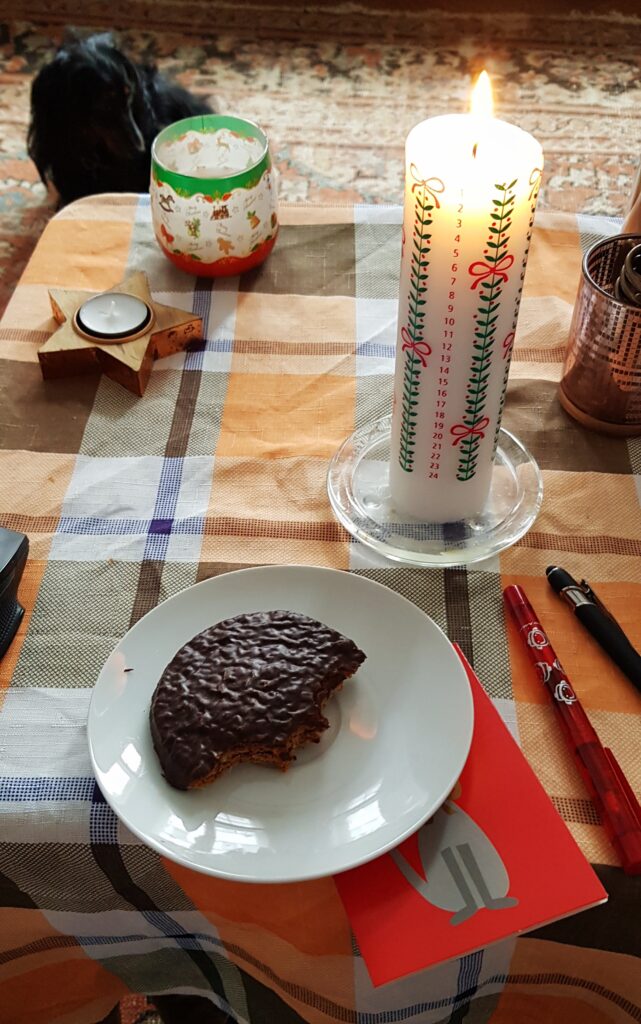 Finally, just a word on gifting. I love gifts. (Who doesn't?) I love giving them. But this year I've been thinking very long and hard about who I buy from. Thinking about who I'm giving our money to, what that means, and if I can't somehow purchase more directly from the artist or creator who made these goods.

For ethical reasons, I've cut out buying from Amazon if at all possible for this entire year which doesn't always make things easy and it's not always the cheapest route, but I feel that voting with my wallet means more to me than saving a couple of dollars. Sometimes, you can save a few bucks buying directly as well! Cutting out Amazon seems like sort of the blogger's kiss of death as many are involved in their lucrative advertising program, but it's not that important to me. In the future, I know it won't always be possible to buy from exactly the person, shop or company I'd like to, but I think caring about trying and exploring other routes does go a long way.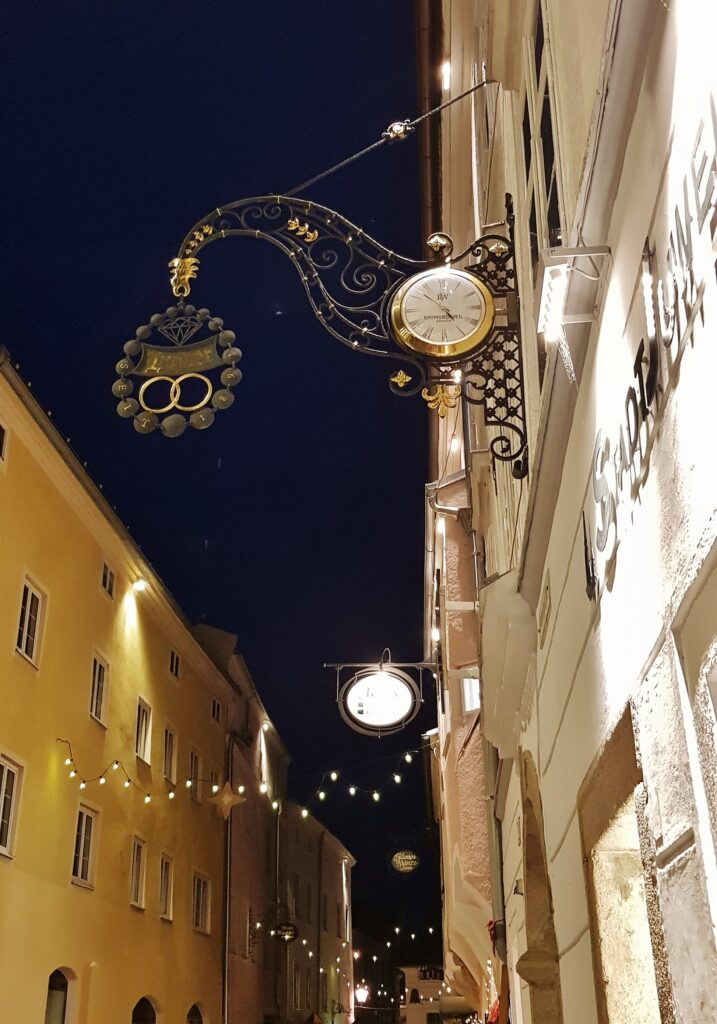 Well. That brings us to the day(s) before the winter solstice, already. I just finished my last lesson of the year today and like most people here, I'm soready for the holidays to begin in earnest. I hope for a chilled-out weekend of enjoying being at home, the last trdelník of the season and some cookie baking. Then we're headed to Austria to celebrate in the (hopefully snowy?) mountains and enjoy a welcome change of scenery. But first – I have in mind doing absolutely nothing this evening and I've been looking forward to it all week!
I want to wish you a very Merry Christmas, Happy Holidays, Veselé Vánoce, and see in you in this space before the year is up.