Year of Life & Travels: 2019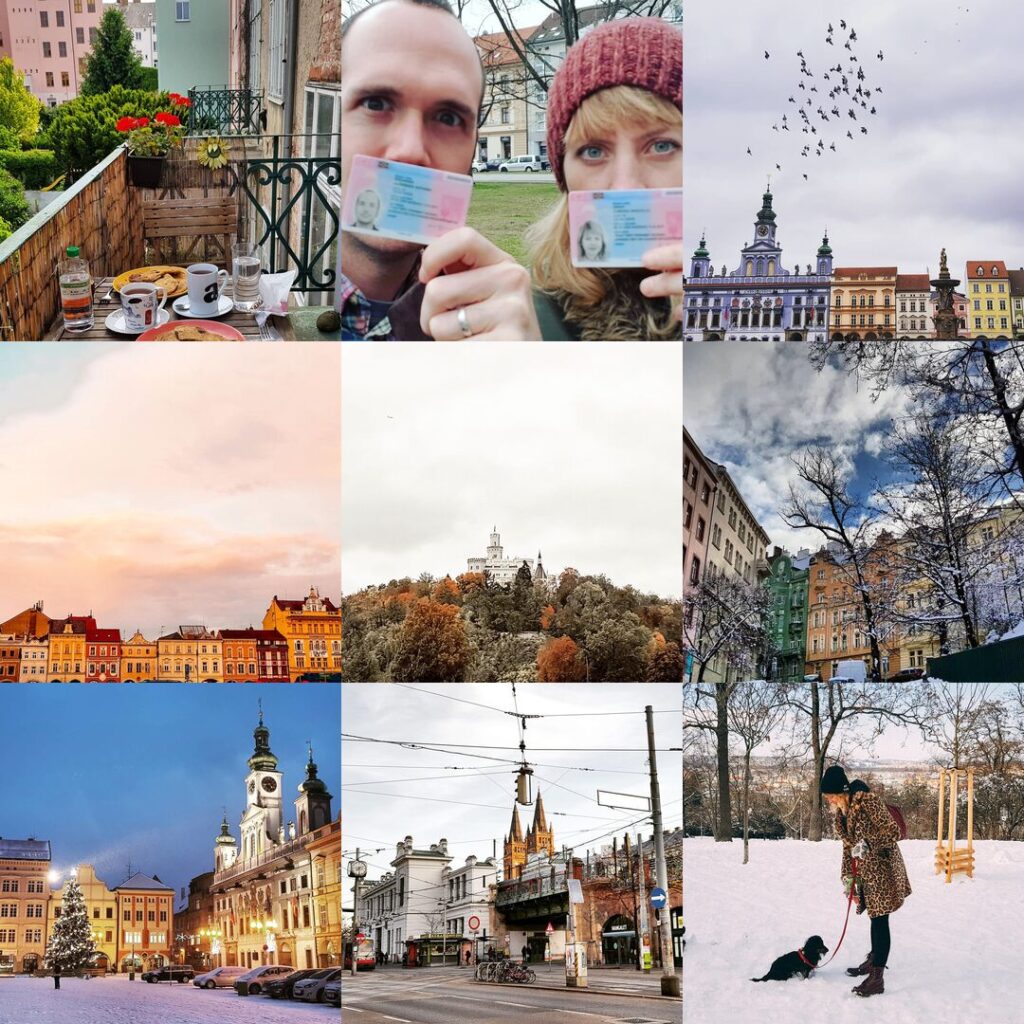 Hello all! Hope you had beautiful holidays if you were celebrating! The Czech celebrating period seems to go for about two weeks so I am still enjoying the beautiful downtime, lit candles, all of our decorations and tree – this time is honestly one of my absolute favorites of the whole year, even though Christmas is over.
We've just had a nice holidays in the Salzkammergut lake region of Austria, not very far at all from Salzburg (but in the smaller villages). I will post about it soon but I wanted to get to the annual and much anticipated (by me, if nobody else) 'Year in Life and Travels', 2019 edition.
It has been another nuts year and I'm excited to look back on not only the great trips but also just what transpired over the past twelve months (because as we've learned, travel isn't everything). Here we go!
---
The year started off with a bang! I guess. Well, not much of one actually because on New Year's Day 2019 we observed the principles of the Balian New Year (which actually takes place in March there) called Nyepi. This meant a day of only daylight and candles, no electricity (okay, we cheated and turned on the heat… but on low). I don't know if I will repeat this year but it was an interesting experiment. On the second day of the year, we hopped over the border to get our spa, sauna and wellness on and Sole-Felsenbad and had a wonderful first nudie Austrian sauna experience!
January was cold, snowy and blustery. One walk home from the grocery store left us completely white head to toe from the swirling snowflakes!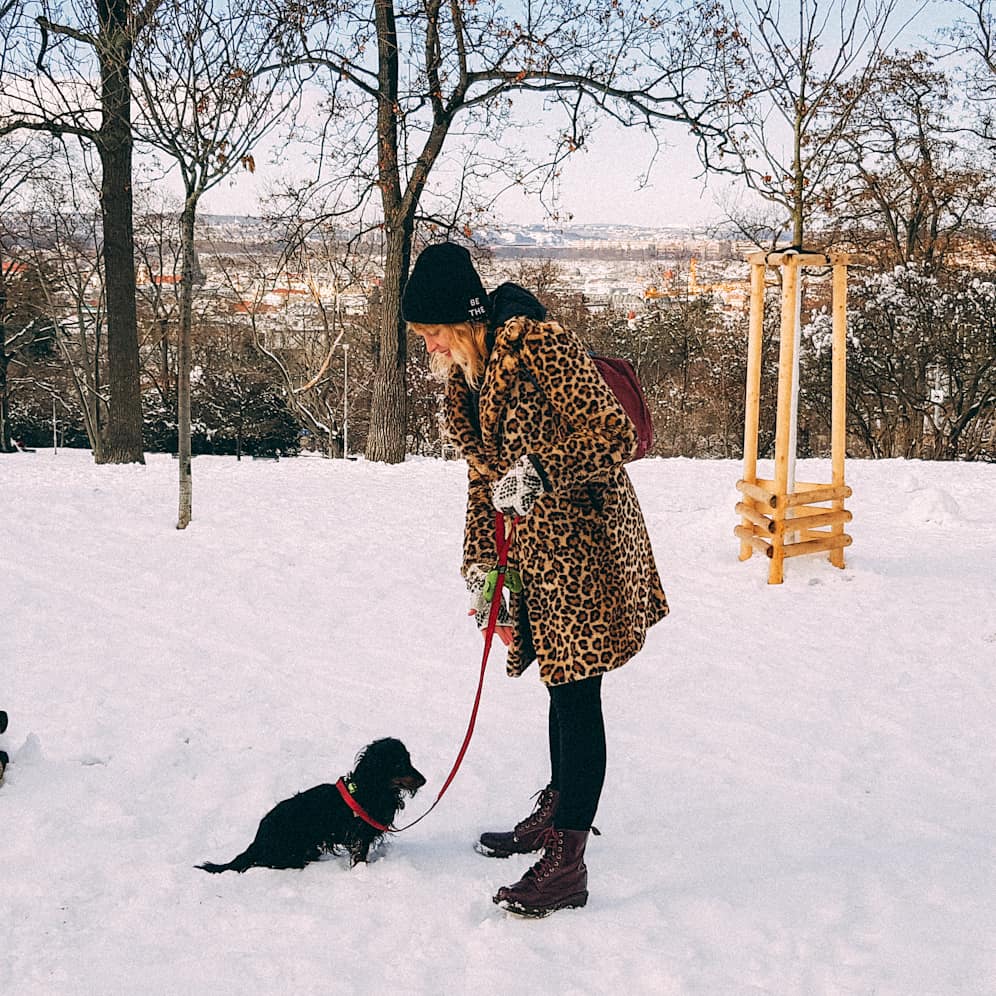 On the first of February, we went to our first ever Czech ples (ball) in a nearby village (achievement unlocked!). I assumed I'd be woefully under-dressed but my fears eased as soon as I arrived and stepped into the hall. After all, it's a village ball, not a Prague city-slicker ball. We danced to ABBA, Karel Gott, drank Fernet, and had a merry time. 10/10, Would absolutely repeat. Speaking of… when is the next ball, already?
We zipped around between Prague and Linz (in the snow!) a few weeks later during the half-term break. Concerts, museums, delicious Icelandic and Polish food (not at the same time), snowy park walks at Riegrovy Sady while all the children were sledding – it was really refreshing!
We stuck around Budejovice in March enjoying the rest of winter (a relatively mild one – no frozen lakes/ponds in the city this time) and at the end of the month were granted permanent residency in the Czech Republic! I found out we were accepted for this a few days into the new year which put a really cherry spin on those first few dark months – more than welcome!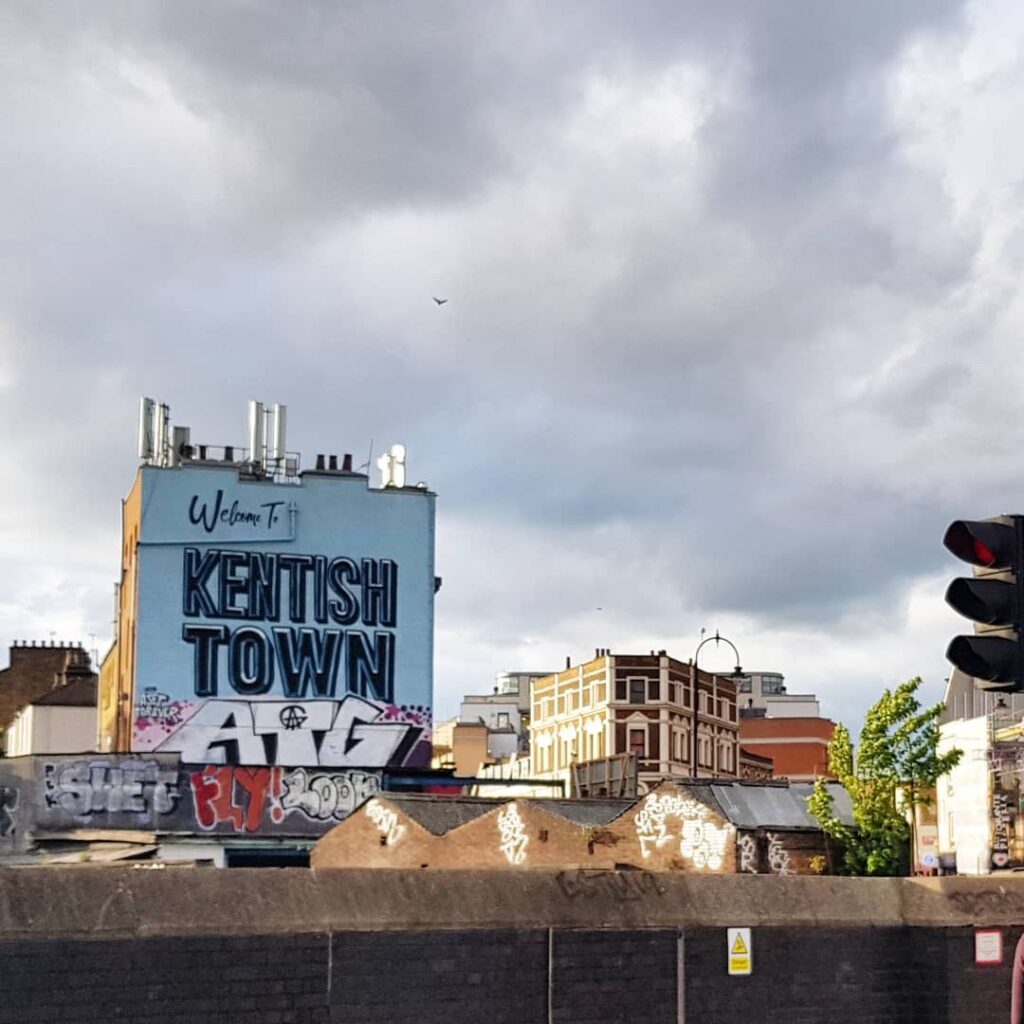 April was a huge travel month for us! Not only were there day trips around South Bohemia in the first warm days of the year, but we had an Easter hiking holiday in Vyšší Brod, only a kilometer or so from the Austrian border. My favorite moment wasn't even necessarily the hiking but on Easter Sunday, laying in a chaise-lounge, barefoot, in the warm sun of the garden of the estate which we had all to ourselves that day next to the rushing Vltava… or drinking wine outside as dusk settled that night. I'm started to sense a pattern that, lately, the best holidays are the relaxing ones!
Not even one week later, at the end of the month we flew to London for the weekend — my first time back to the UK in nearly seven years!— to see a legendary reunion concert of one of my favorite bands. We walked all over the city and marveled at how actually walkable London can be, took the famous BB Bakery Afternoon Tea tour in an iconic red 1960's Routemaster double-decker bus, had delicious ethnic eats, really got to know Clapham and Brixton and simply enjoyed the city in the height of spring.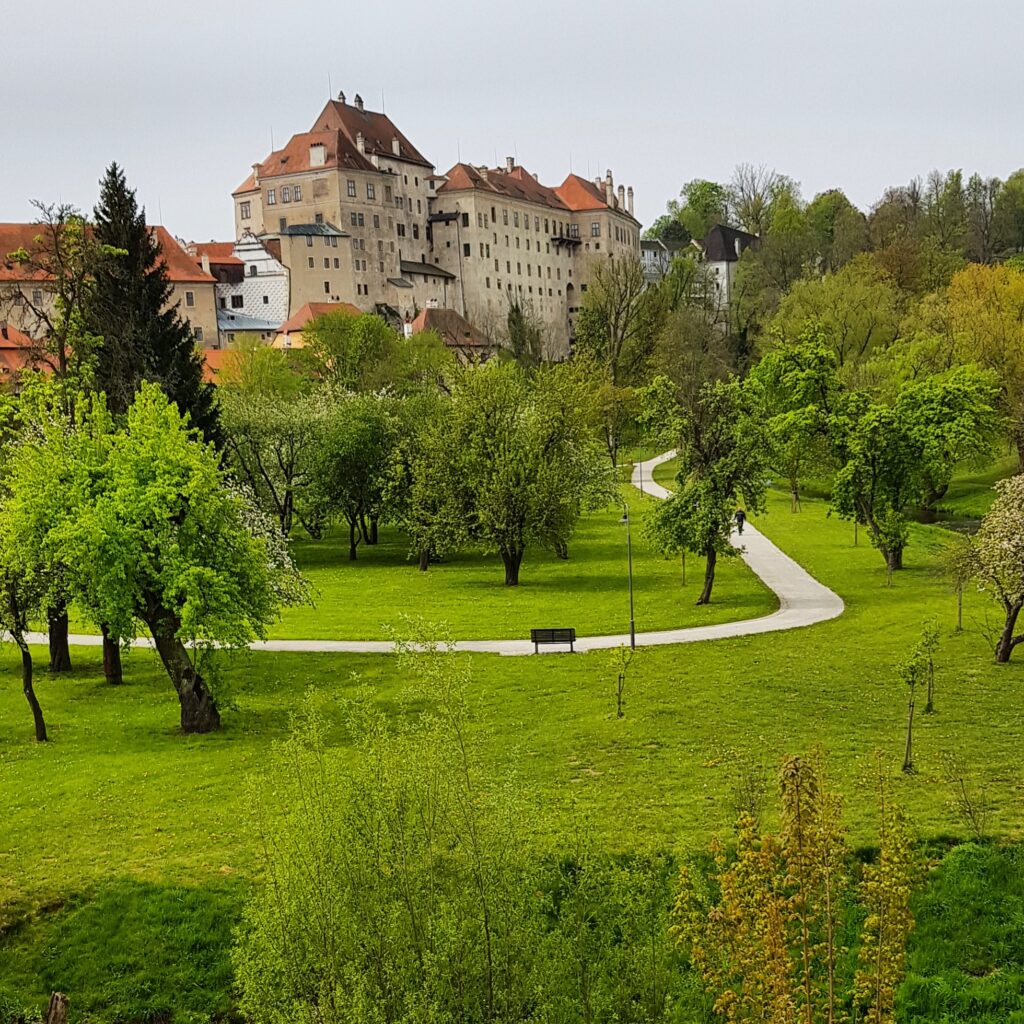 My early May birthday fell in the middle of the week this year, so we hopped off to Krumlov for the afternoon — museum going and picnicking in the beautiful park around the castle where not a single tourist can be seen! We also spent a weekend in Prague for a concert and spent almost all of that time acquainting myself with the Letná/Bubny area of the city, while we stayed in East Holešovice. I discovered the dazzling Czech paradise that is Stromovka Park. I also started my garden plot that month, which has been one of my favorite things I've done in 2019.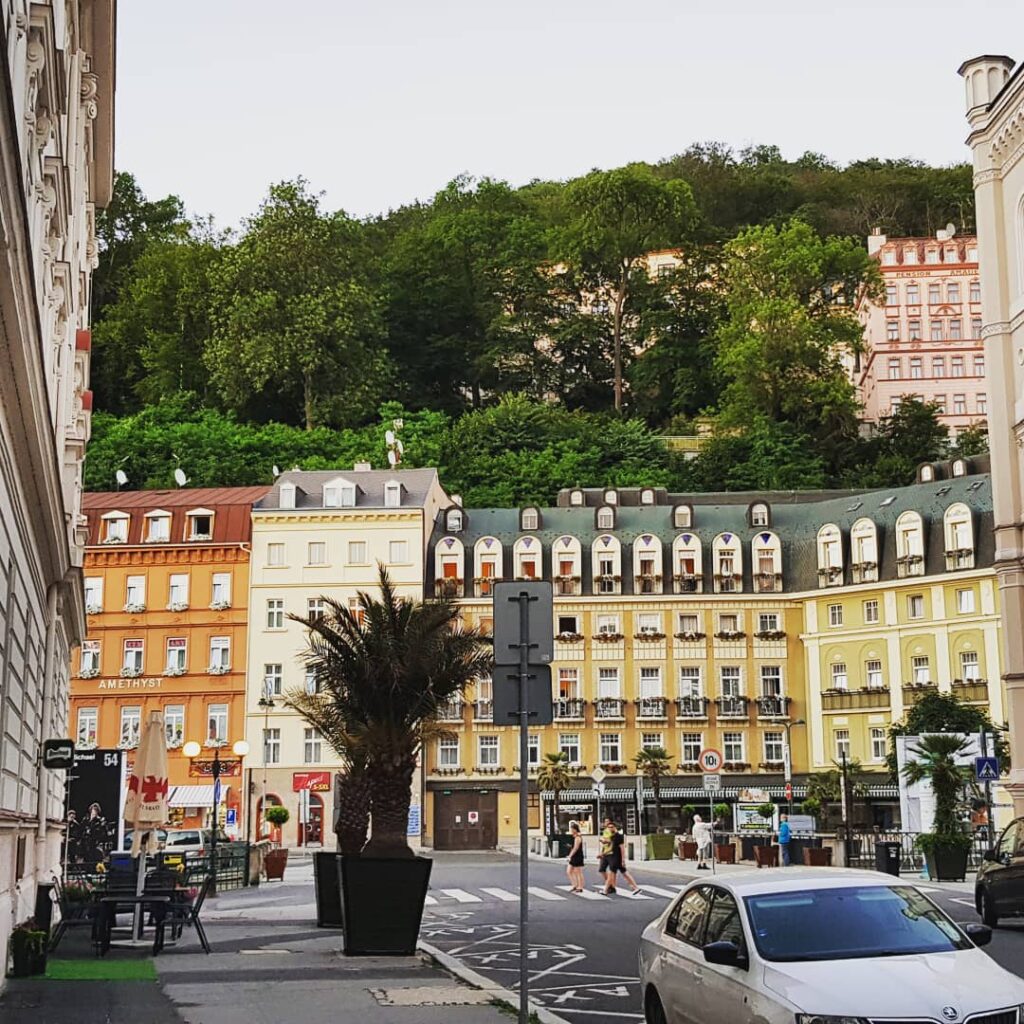 June brought us long warm days, Monday mornings spent at cafes in the square (because why not?), roof-top parties leading to the inevitable climbing on the roof of one of the houses on the main square, and our 5th year at KVIFF (Karlovy Vary International Film Festival) where we inundated ourselves with as much film as reasonably possible in the record-breaking heat, drinking from as many springs as I could, and toasted to the beginning of July at a wine bar nestled in an alley which just seemed delightfully European. I mean, I know I do live in Europe, but sometimes you still have these moments when you are in a slightly more exotic place than your city in which you think "this is Europe".
As we spent the first day of July in kinos and at a wine bar on a deliciously warm evening, I spent the very last day of that month exploring San Juan Island during a camping trip in Northwest Washington, as we were back on the continent for five whole weeks! We flew into Vancouver this time (Alex's first time in the city) before coming back to my hometown on Fidalgo island and spending a bit of time in Seattle as well as some camping under the shadow of Mt. Baker at the aforementioned San Juan Island-tripping. Every year as a school trip, we'd go to San Juan Island (I think I have been to that Whale Museum about five times) but outside of Friday and Roche Harbor, I had little to no familiarity. It was wonderful to visit some nooks and crannies like Lilm Kiln State Park, Pelindaba Lavender farm, and anywhere else my trusty ol' car would putter off to.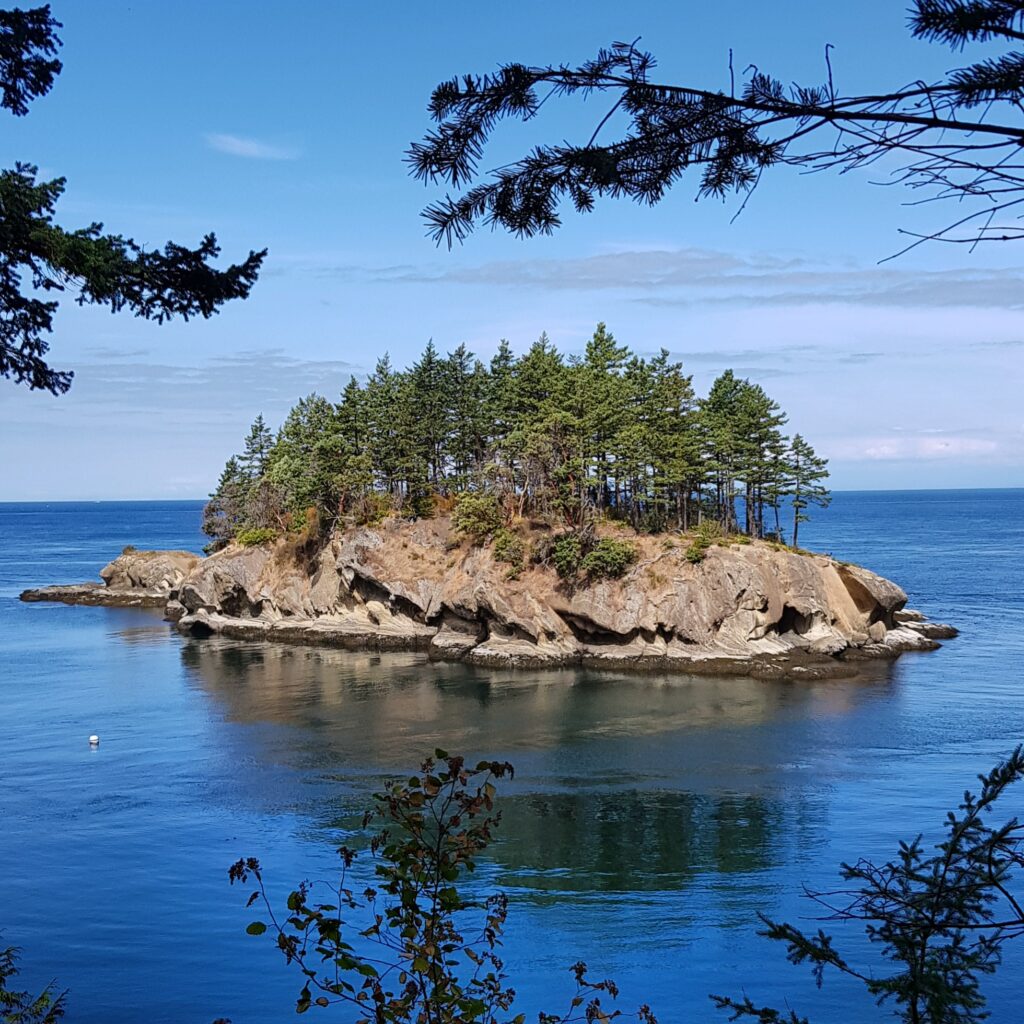 That wasn't even the only island we explored as August took us to Matia island with some dear friends of ours and we had a charcuterie picnic, drinking gin & tonics on their boat while docked at the little harbor. This very day out of any of the rest of August was one of my favorite days of this summer. There were so many good moments, even though by the end of the month in Michigan, I became so exhausted from our anxiety-inducing non-stop social visiting schedule that we've already realized how we're going to do it differently next time. But it was wonderful to come home and see all the most important people in our lives.
In both September and October we enjoyed some time in Prague, and I learned how to properly pick mushrooms on Klet'! We had the warmest Indian Summer I can ever remember here — that with a few rainy periods made absolutely phenomenal mushrooming conditions! On the last warm day of October at the end of the month, we explored Divoká Šárka, located in the outskirts of western Prague. I may have to post about this place future, because I had been wanting to visit it forever and it really is a beautiful place to visit in the city.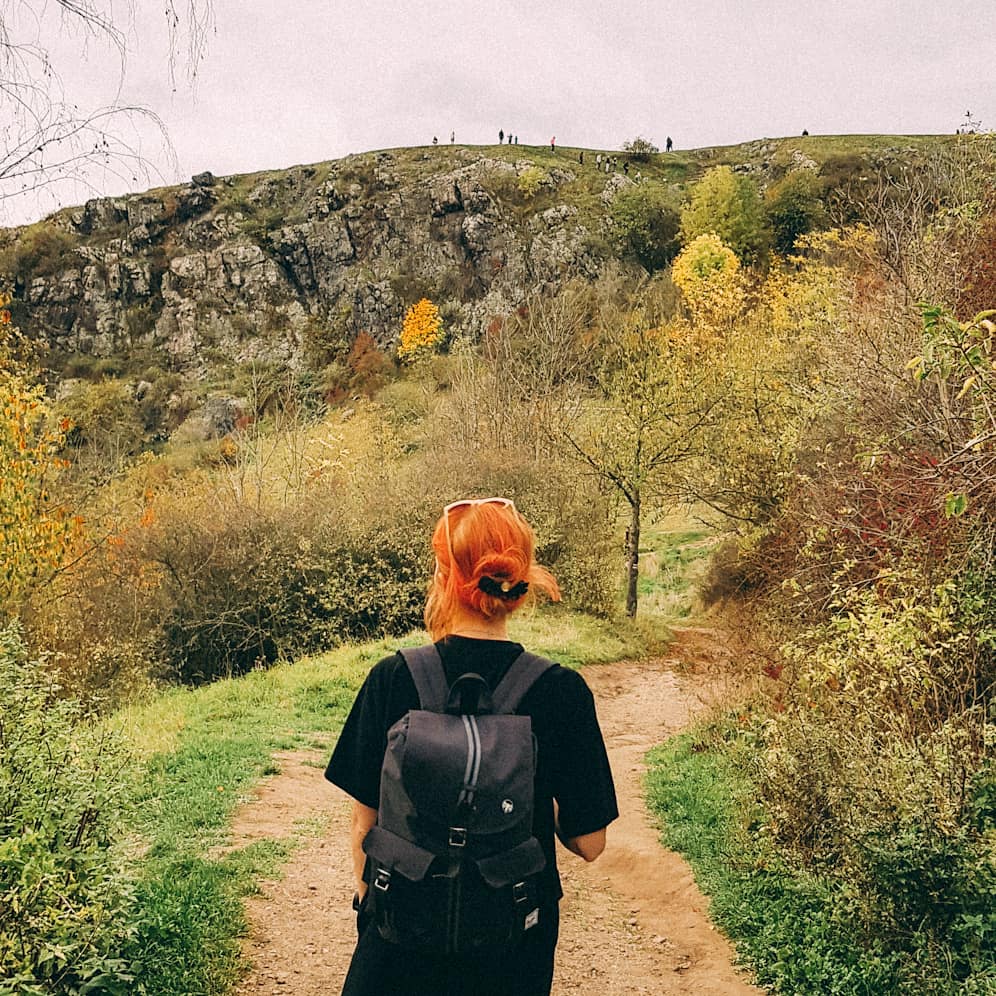 November was "music month" — a month where I decided to turn a big middle finger to the prospect of missing some of my favorite bands just because they were playing in nearby cities on a weeknight. Within a week, I was in both Prague and Vienna on a weeknight for a show and absolutely think it was one of the best decisions I had made all year. It's not exactly easy when you live in a smaller city, about two to three hours away from these places, but honestly, it's not that far at all and I feel like these trips really improved my mood and generally how I considered my quality of life here. It can be done, it was done, and I'd do it again in a heartbeat!
I welcomed in the first of December in Freistadt (only minutes by train from the border) with a couple friends to visit their annual Christmas market, which was pretty impressive given the small size of that town! For the holidays as I've mentioned, we spent it in the Salzkammergut region, specifically Bad Ischl with a trip to Wolfgangsee. I'll be posting about that very soon!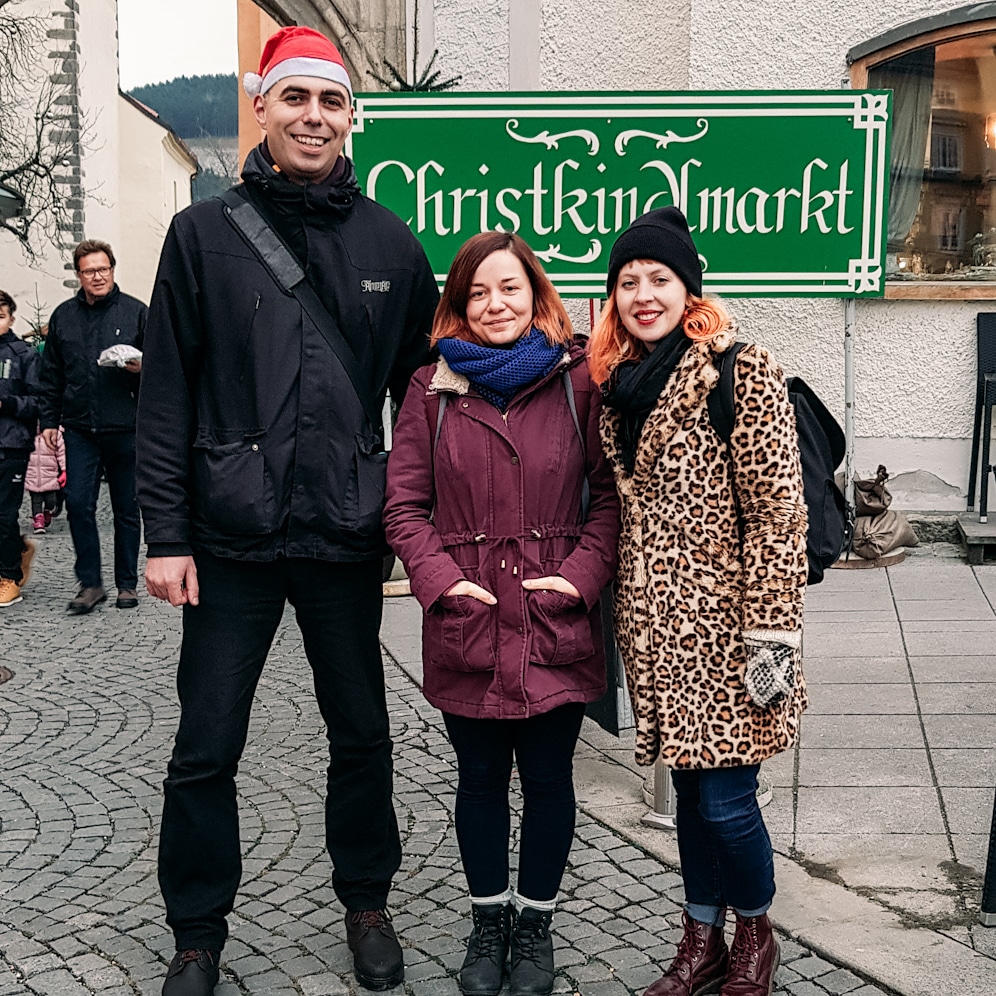 State of the Blog Address
In terms of the blog, this year was a big one. This summer I hit 500 posts right around my 7th anniversary of writing in this space, and held a giveaway to commemorate it! Even bigger perhaps was the move from Tumblr to WordPress self-hosted, something I had been wanting to do for years but am just to stubborn and hate change. It's been great in this new space so far, which I feel is a much better representation of what I'm doing here. I hope like the change as well — still slowly (like, very slowly) working out the kinks and replacing broken links in some of the older posts but it's taking shape. I realize that my post frequency has been down a little bit from last year — not necessarily due to lack of content but I've been putting online/social-media things on the back-burner very often as I focus my energy in my free time to language learning, yoga and reading. But not to worry — I need to have a space like this. Sometimes there's just a post itching to get out and I can't do anything else until I spew it all onto paper (er, screen). Besides, I would prefer less frequent posts that are still of a high quality than the other way around.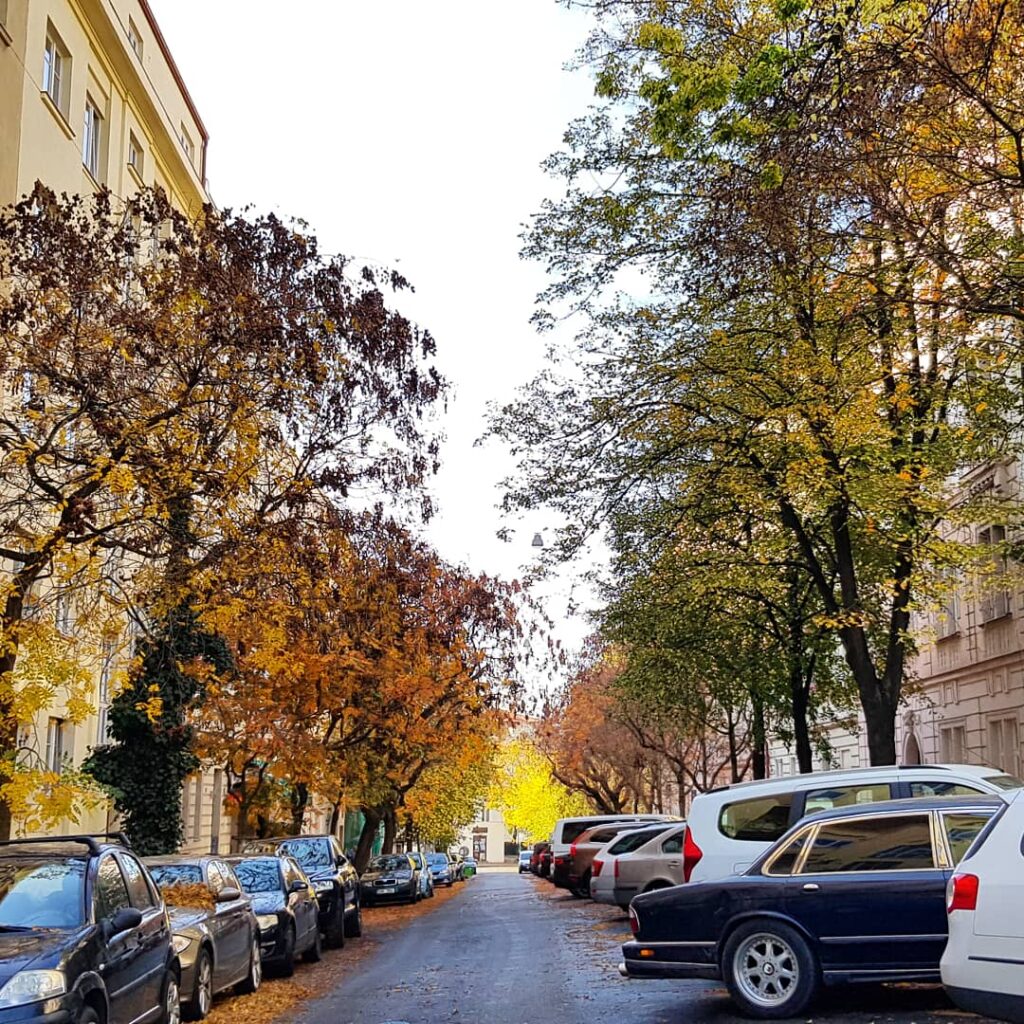 My Top 5 Favorite Posts This Year…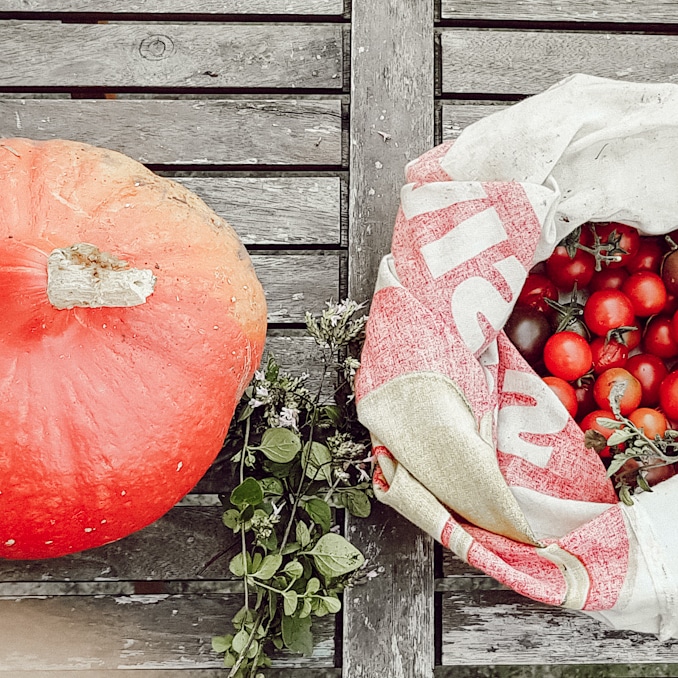 I've learned a lot in 2019…
I learned how to garden, purely by trial and error with the help of some gardening books after some friends here let me take over their garden plot in May. It's been such a fulfilling venture and I am looking forward to continuing there this next year in the early spring. It also reminds me that if you put what you want outside yourself (into the universe, if you will), you never know who might be able to help you or whom you might later be able to help.
I learned that #expatlife (or #immigrantlife, still not sure what it is we're doing) comes with so many trials when visiting home. Next time I am going to have to (like it or not) plan a bit more carefully so I'm able to see the people I want to see without breaking my own back.
I made big strides with my own language learning thanks to keeping up my lessons and study regimen. I am slowly learning to feel more comfortable in a Czech-only environment and not to be too shy to use my Czech. (work in progress, but there is progress)
Musically-speaking, I've had the most banner year. There have been entire years living here in Budejovice (YEARS!) that I did not attend a single show or concert. (As a famous orange-faced person might say, "SAD! It's very sad.") This year I was able to see three (!!!) of my absolute favorite artists, including quite a few other great and notable shows. I've even been playing bass again almost every single day. I now walk with a spring in my step again! I don't know if anything can be as epic musically as 2019 has been but it really gives me hope that even living hours from a major metropolis, everything can work out and it's all so very worth it.
Plans for the Coming Year…
We've got pretty big plans for 2020! In April, we'll be revisiting a favorite Eastern European city, might even make it to Iceland again so soon (ohmygoodnesssss), and are currently planning a family Christmas trip (to go somewhere in Europe) a year from now! I would also like to make it to Germany next year. So much to plan — my favorite January weekend activity!
As always, thank you for being there, my dear readers. It doesn't take a genius to figure out that blogging isn't exactly en vogue as it was in the early part of the past decade, but I'm still feelin' it and hope to continue recording thoughts and where life takes us in the coming year. I wish you all a very Happy New Year – good health, full of joy and optimism for what 2020 will bring us.
I'd love if you shared with me: Where was your favorite trip (or lesson learned) of 2019?
If I had to pick one trip from all the above, I guess I'd say… the month I spent back home in Washington, specifically island-hopping. How funny that through all of the European destinations, boating around and exploring so near my home would even place!
PS, You can check out past End of Year Re-caps: 2018, 2017, 2016, 2015, 2014. It's kinda fun.
This post is part of the January Travel Link-Up & Helene's Year End Link-Up.