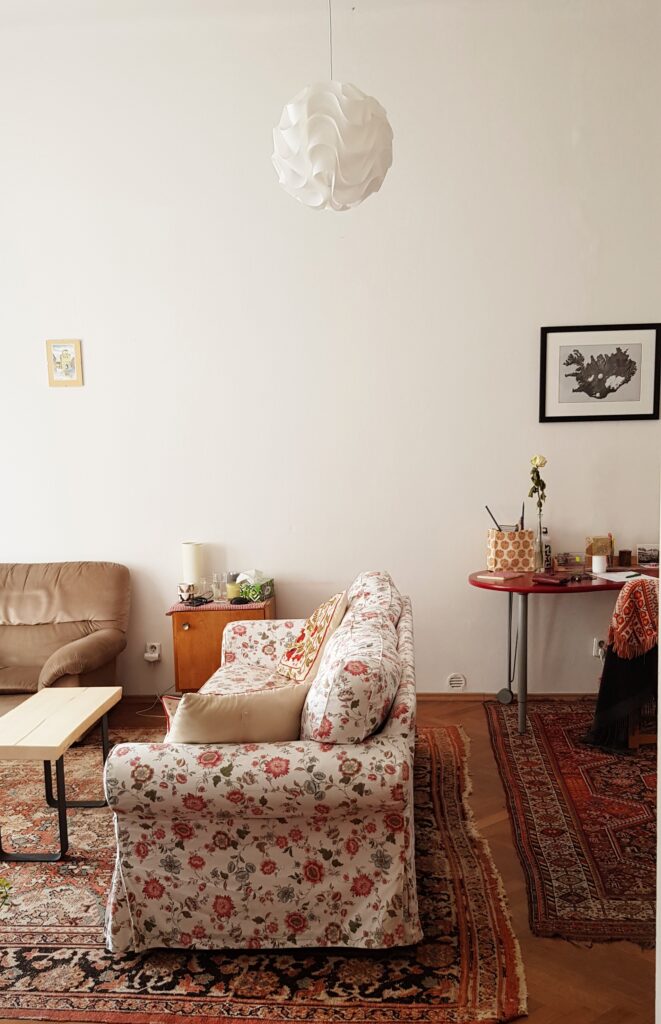 The end of summer is always upgrade season for us kids. It's usually the time of the year that we come back from whatever summer adventures we've undertaken, walk in our house and say man, that table's got to go or I can't believe we still haven't got that print framed.
You see, we've lived in a furnished flat since the beginning of 2013. Most of our furniture is used and loved hand-me-downs (which I am so, so grateful to have been able to use!) or just whatever furniture that friends of ours don't want anymore. Because we never knew how long we'd stay, I've always been reluctant to purchase anything big, let alone furniture. The year we got married we decided to really commit to living in Budejovice and got a fantastic mattress that reminded us of our honeymoon suite's mattress in Santorini (you don't forget a good bed), as well as outdoor balcony furniture. (Side note: If you are going to upgrade anything in your home, make it your mattress first. You will not regret it)
Slowly, very slowly, we've been gaining a bit of traction. A little table here, a plant stand here. A record player, a Bluetooth speaker, some houseplants. I think we always end up upgrading this time of year because the great holiday reminded us of what luxury exists in the world outside our domicile, and it seems like a good thing to put whatever money which is leftover from summer holidays towards.
This year, I bought an art print for a friend's birthday and decided to get that ding-dang Iceland print I bought four years ago framed! It's true that I've been searching for a great place which does framing for years, but this season is the season to stop being lazy. (if you're local, the Foto camera place on U Černé věže does a great job)
I have also had it up to here with ranting at how tired I was of our hand-me-down coffee table. When I saw a friend post about her great new table from Spanish company Hannun on Instagram, I thought "yesyesyes, this is exactly it". I loved that they are sustainably-made from craftspeople within Europe (Spain), the shipping was way faster than the date they quoted, and the pieces are modern, minimalist and absolutely gorgeous! As our home is so light and airy, this natural wood really fit with everything else. This piece is able to fit into a classic-looking apartment without seeming too modern. Hannun's prices are also so reasonable for what it is and they often run sales. When I compared the products and prices with sustainable furniture companies throughout Europe, Hannun won hands down for me on style and price. I will definitely consider them again if I have future furniture needs that I can't fulfill locally or second-hand.
When shopping for a coffee table, I was looking for a piece that wasn't this hulking, heavy massive table — I need something I can move around as I use our living room space for yoga, playing with/teaching children or anything else really. It's not always going to just sit there – it needs to be flexible.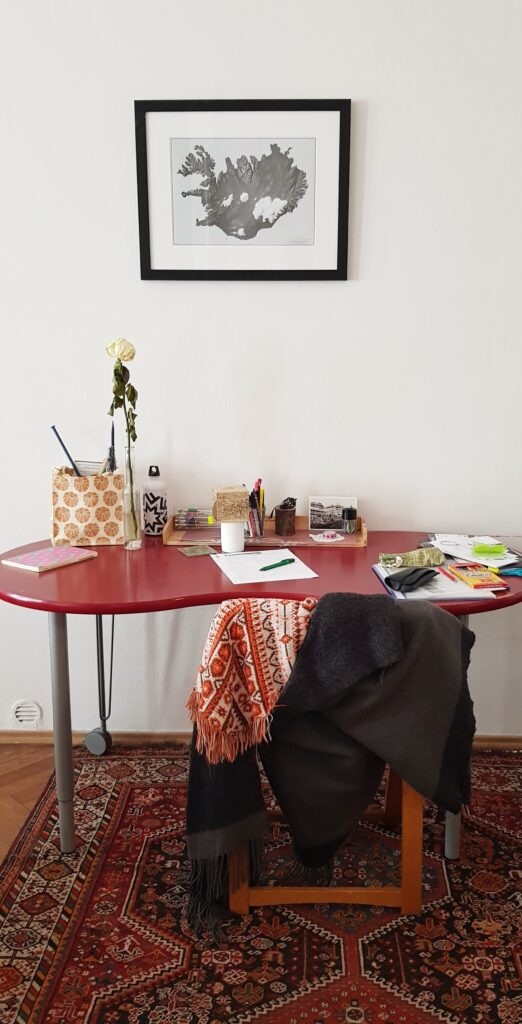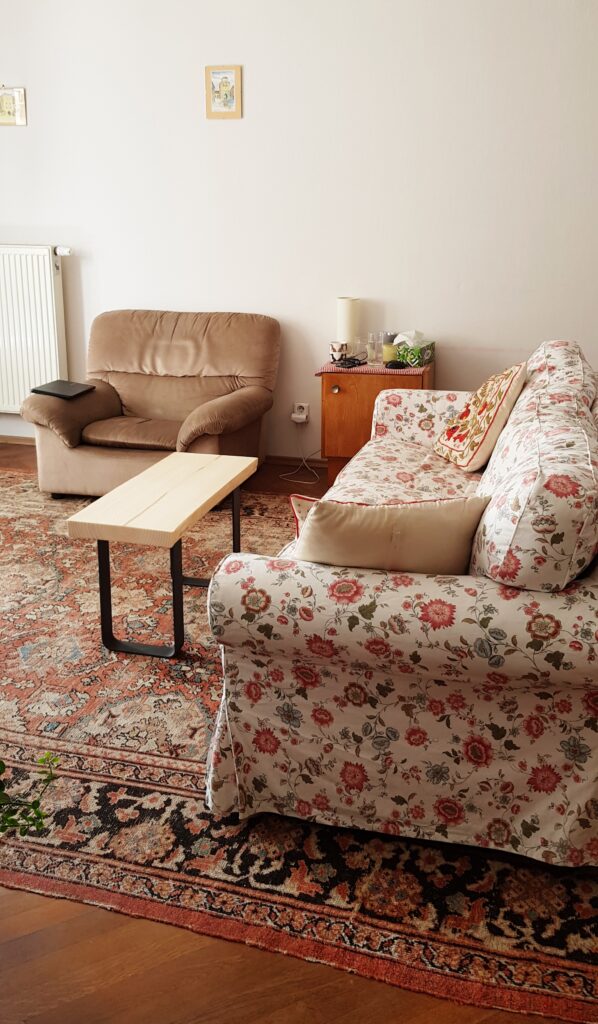 I definitely did not have a tidy before taking these photos – I was just so happy to have this beautiful new table which is the perfect width and height for our lifestyle (and smells so good) and needed to snap some quick shots… so you're really getting an unfiltered slice of daily life here.
I'd be curious if anyone out there also practices my same minimalist philosophy, especially if you don't live abroad (and are therefore able to but choose not to buy all the things)? I do think if I lived back home in the States I'd definitely be obtaining more furniture and household items. I guess the fact that this is not our forever home always stands in my way (and lack of abundant thrift shops at great prices!), but over the past seven plus years, I've learned that I also don't want to skimp on these comforts to make every day much nicer. It's worth it… and we've come a long way.
This post is not sponsored (just a happy customer), but if you're thinking about picking up something from Hannun, don't forget to use my link to get €20 off your order with a minimum purchase of €100.