Croatia in a Pandemic Summer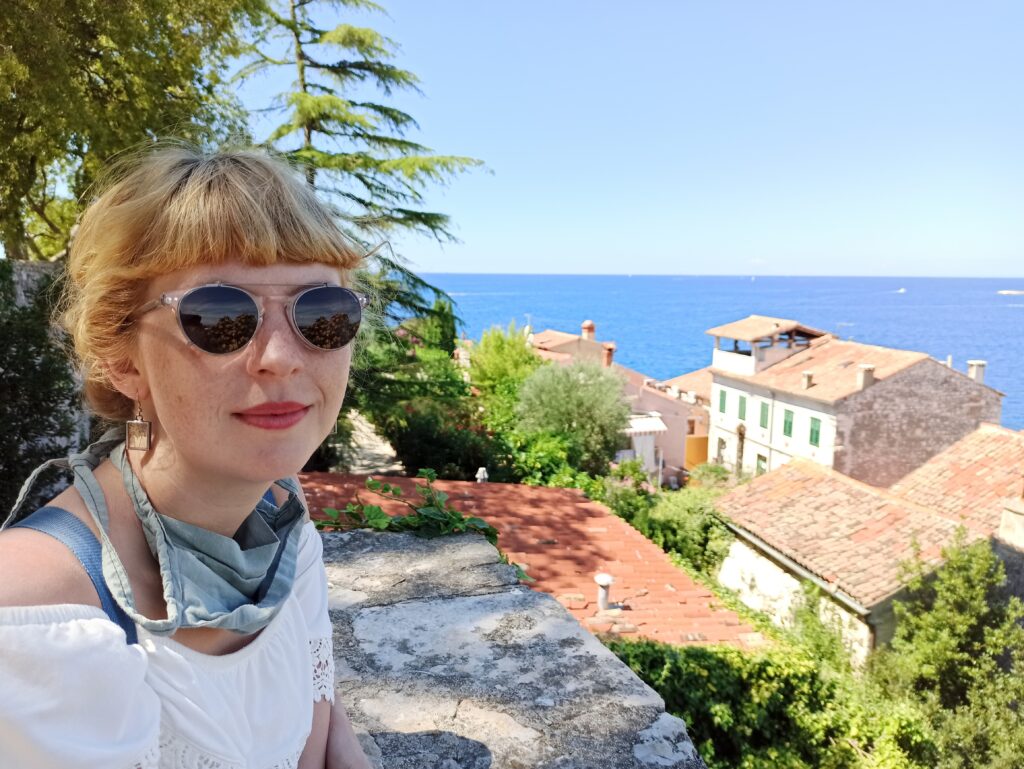 Hi, friends. How have you been enjoying the summer? It's funny that the biggest hindrance to writing new posts these days involves the photo part — uploading them from my finicky phone (or rather, from my new phone to my finicky old computer), editing them, rounding other random snaps from Google Photo. It's 2020 – you've got to think there's a better way? (or likely there is, and I'm far too stubborn)
But regardless, here we are! We spent much of August in Croatia this year. Like many who were able to travel this summer, I wasn't sure how much I wanted to post about it on social media. In the end, it came down to simply: I post about my life (to an extent). That's sort of what I do. It didn't seem right not to include this trip as it was such a big part of the summer for us, and all I could do is just trust that readers and followers would in turn trust that I've made the best choices for our family and taken every precaution to travel safely. As I mentioned in my last post: Croatia is probably the summer vacation destination of Czechs, even this year as we have "Corona corridors" to more safely go abroad this season. In fact, even during this pandemic summer, over 110,000 Czechs visited Croatia in the first half of August this year (Czech population: 10 million). Nuts. You can see how if the borders were closed, there would be general revolt.
Oddly enough, even early this year, we decided that unlike every other year, we weren't going to plan anything "big" this summer because we had a pretty travel-heavy end of 2020 planned at that point, so we figured we might go to Croatia initially. Upon the initial travel planning process (transport, accommodation) in June, I grew increasingly more and more overwhelmed, trying to plan travel to a region I had never been to and finding everything so expensive (Croatia oddly was far more expensive to visit than Italy) during a pandemic. So, I tabled that idea and went through a slew of others, going so far as to purchase plane tickets… which ended up being cancelled by the airline a month later. So many destinations ran through my mind, probably five or six different countries or places were on the table and being researched.
Now, I love travel planning, but it almost goes without saying that 2020 is a terrible year to plan nearly anything. Absolutely unfun, probably a hundred dreadful hours of fruitlessness, but still, I was not about to complain — I am well aware of the extreme privilege of even entertaining the idea of going on a holiday this year, which I feel incredibly grateful for. Last minute car rentals weren't even a possibility at all; too booked up or expensive. Desperate and near wits end, I even contacted a travel agency at one point (???). But on a final whim, I checked night train tickets to Croatia and was pleased to see the price had come down significantly and was far cheaper than flying or traveling nearly anywhere else! We were going to Istria. DONE.
The booking may have been the sucky part but everything else was gravy.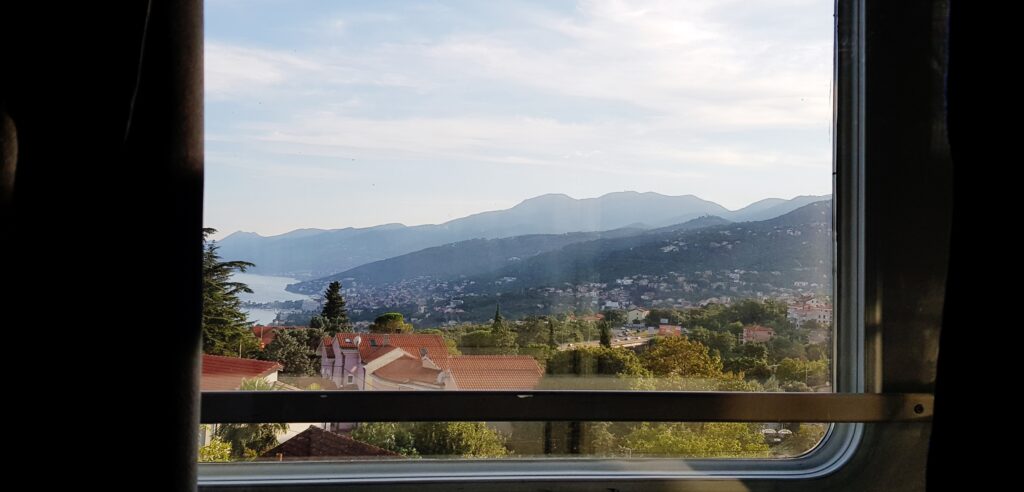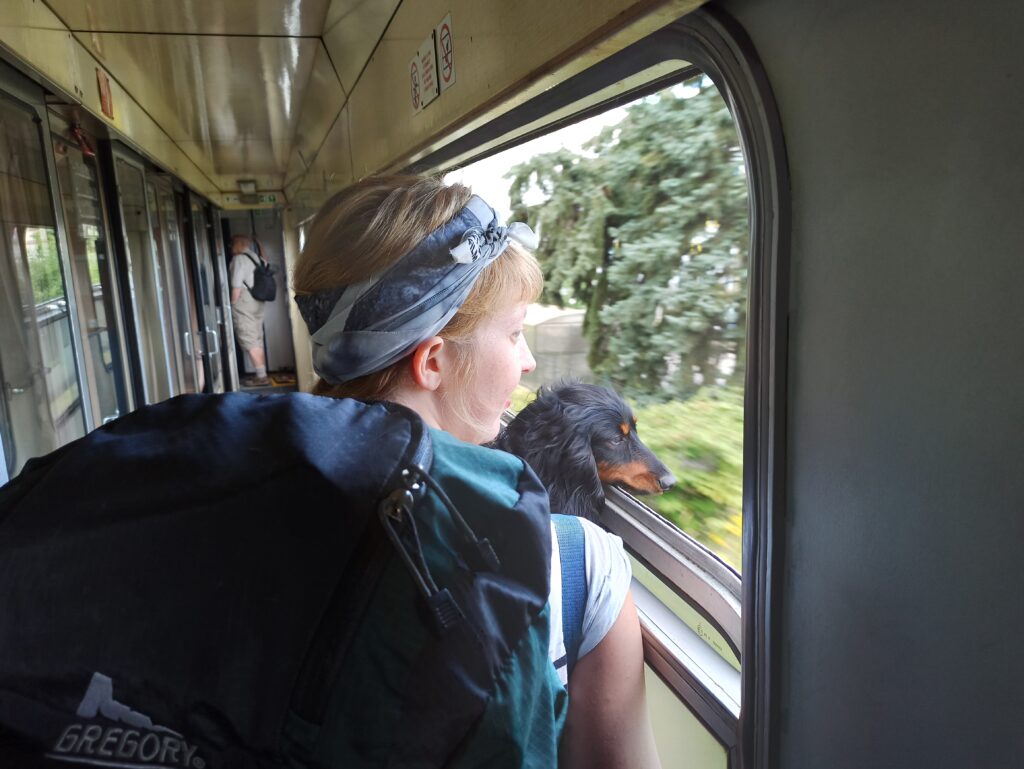 I was looking forward to our overland journey in a private cabin on a night train* bound for Rijeka, Croatia. I haven't slept on a train since I was twenty years old — then, a relatively pleasant experience — and found that fourteen years later it does feel a bit different to sleep in a bed on a train! But if you're feeling a little airport shy or just want to try a long overland journey, I can recommend it. It's an essential inter-European travel experience, in my opinion.
We chose to visit the Istria region (Croatia's "Baja California", if you will) and stay at a town on its Adriatic coast for a fantastic mix of beaches and old-world European charm that you find in this area of the world. I knew it would be cute (as we had been pretty close when we visited Piran, Slovenia several years back which is just up the coast a bit), but wall-to-ground white limestone covering the entire center, the enchanting winding lanes fluttering with clothes on the line, colorful buildings and window shutters — we were in Istria, alright. We based ourselves in Rovinj which is a town that seems to almost rise from the water.
We stayed directly in the heart of old town, a stone's throw away from the main shopping street on this sweet little uphill-winding lane, just steps from a greengrocer's window which sold fresh produce from friends' gardens like melons, tomatoes, aubergine. It was such a unique accommodation because there was an enclosed private terrace area right on the ground floor, but you'd look up and see windows of all the neighbors, their washing strung above us.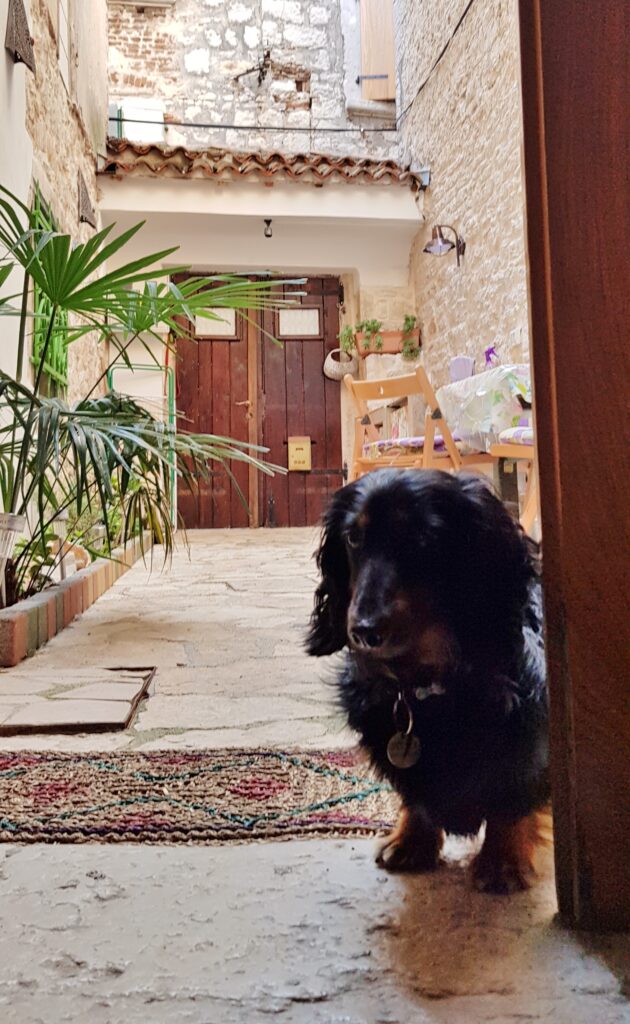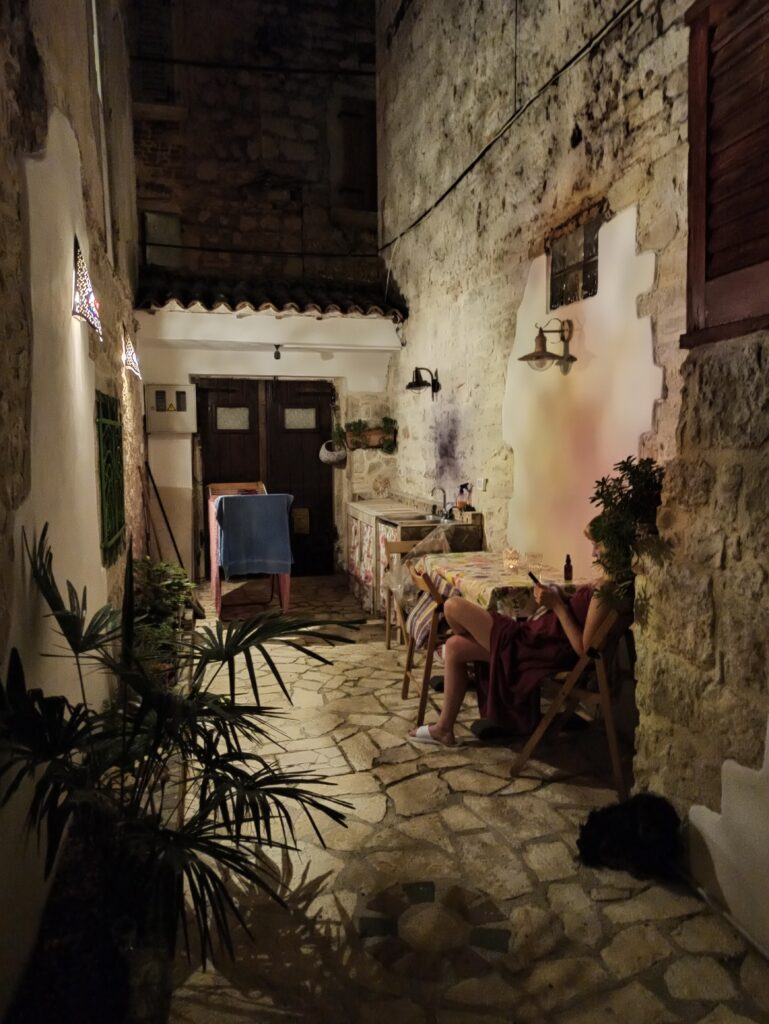 Although I am so grateful for the opportunity to go abroad this year and stay in Croatia, it was still a different kind of trip than I would've normally had, but we were just feeling happy to be somewhere at all. Although Croatia's Corona situation is very similar to that of ours here in the Czech Republic, we decided to behave with the utmost caution and not to find ourselves ever in a situation where there were crowds of people around us, nor did we want to do any further or unnecessary travel by public transport. Because of this, we didn't take any boat rides or explore the Istria region outside of Rovinj, but we chose this town as it is quite small (pop. 14,000) but is easily walkable, all the amenities you should need, a great cultural scene and most importantly, home to several sparkling beaches. Plenty to keep us busy for ten days, especially if the focus is on doing nothing.
So what do you do when you wanna do nothing in Istria? I read a lot of books! We every other day, we'd make a trek to discover a new beach or alluring natural area and hang out there all day long. I swam in the sea on six different occasions. Took it easy. Floated in the sea while sea grass weaved between my toes. Watched tiny green rock crabs and avoided large groups of curious comb jellyfish, although they were pretty to look at a swim next to. (Side note: if your hands and feet are covered with tiny cuts, did you really go swimming in Croatia? Occupational hazard for this rocky-beached part of the world!)
And of course, I could fill a whole folder with photos of delightful stone lanes and house fronts.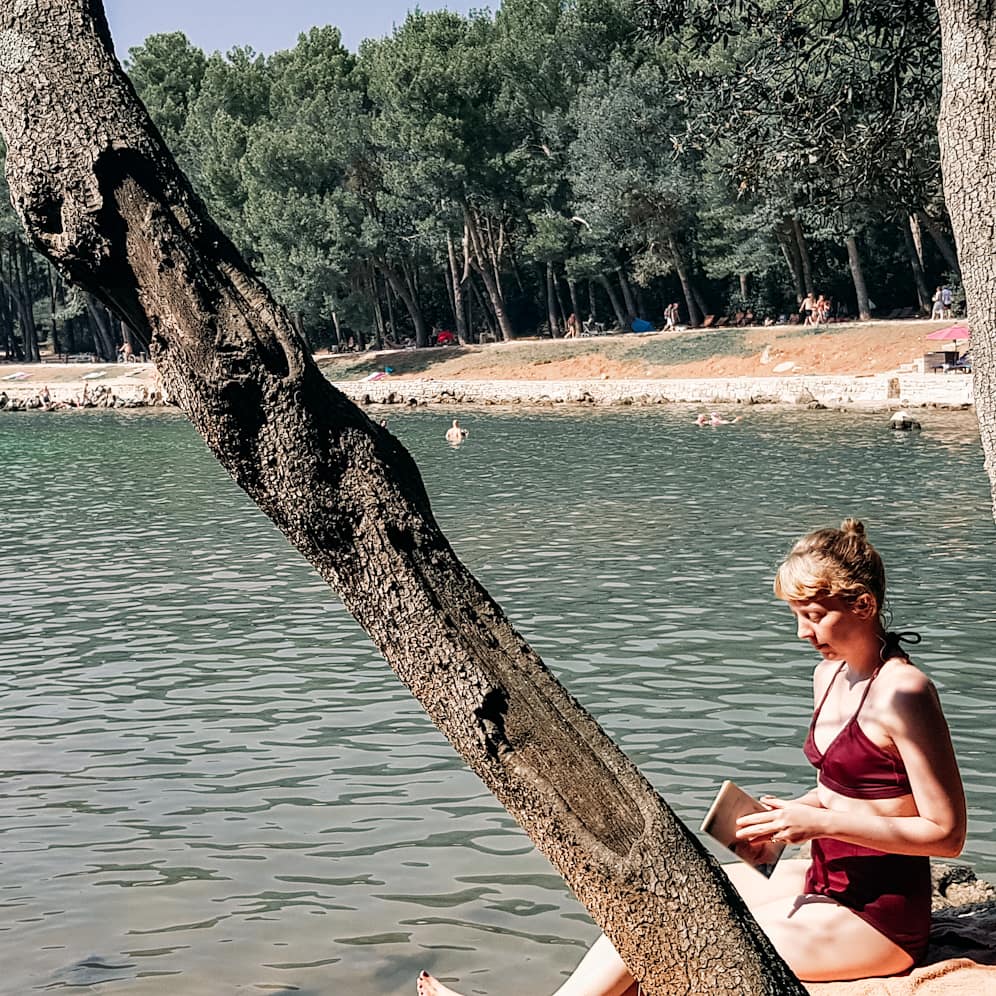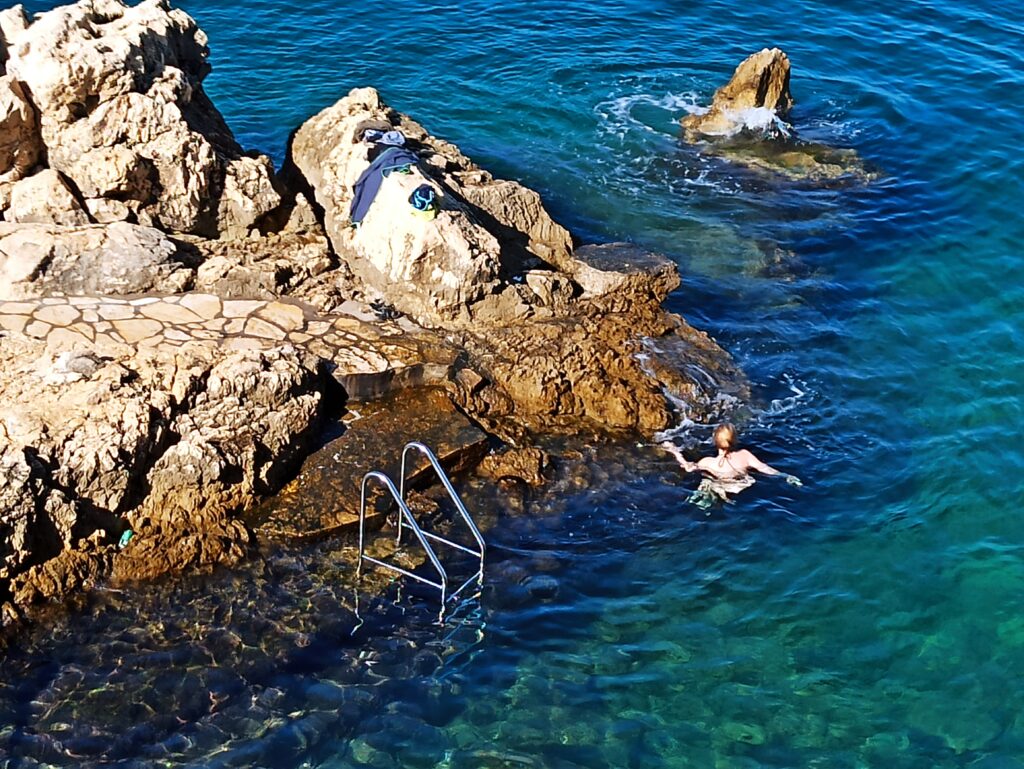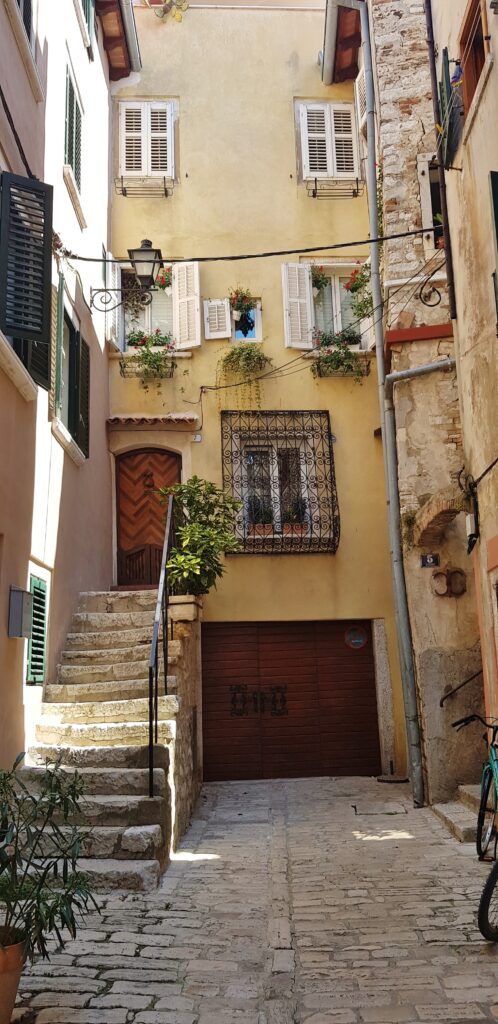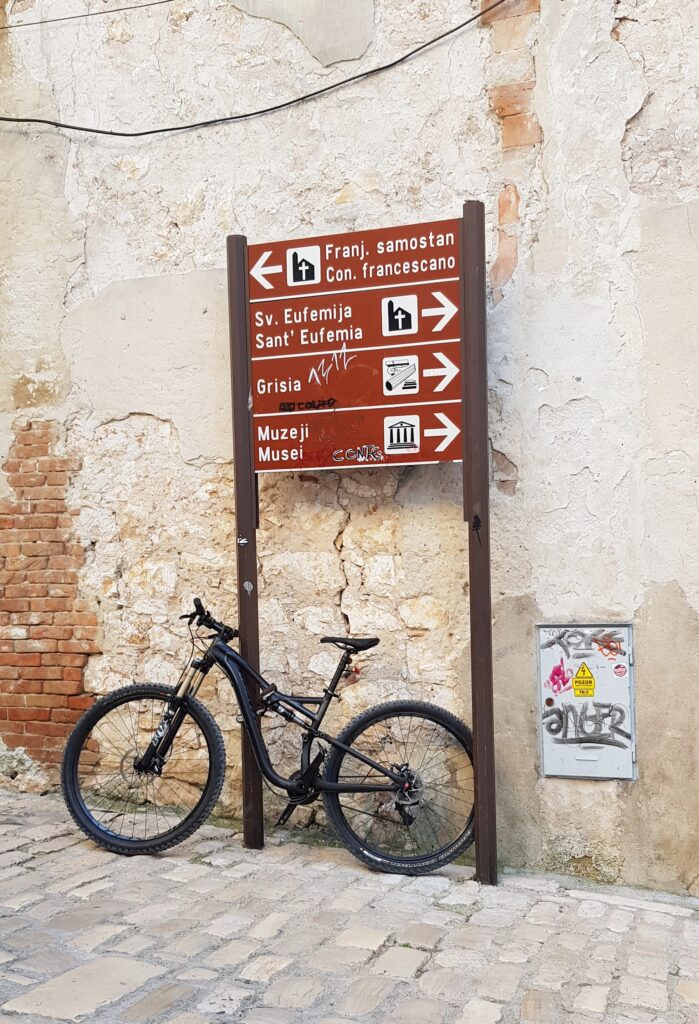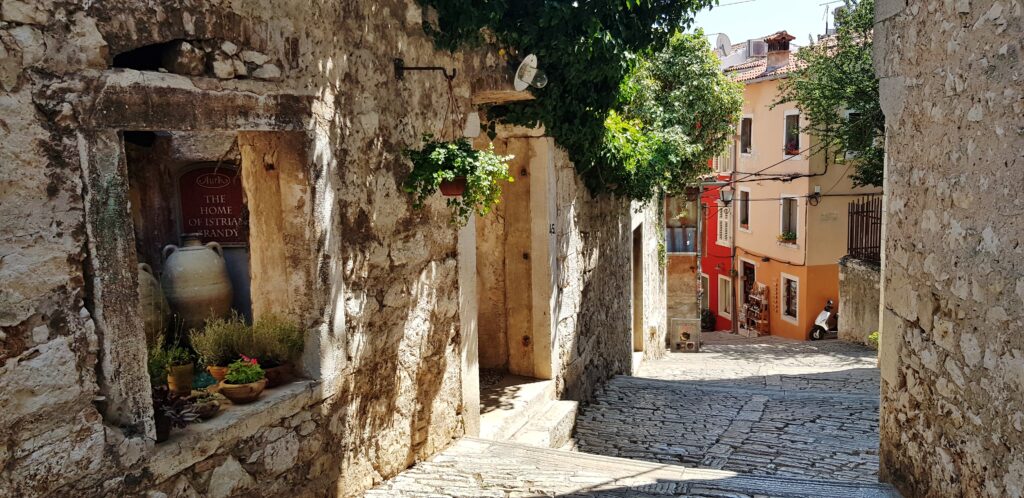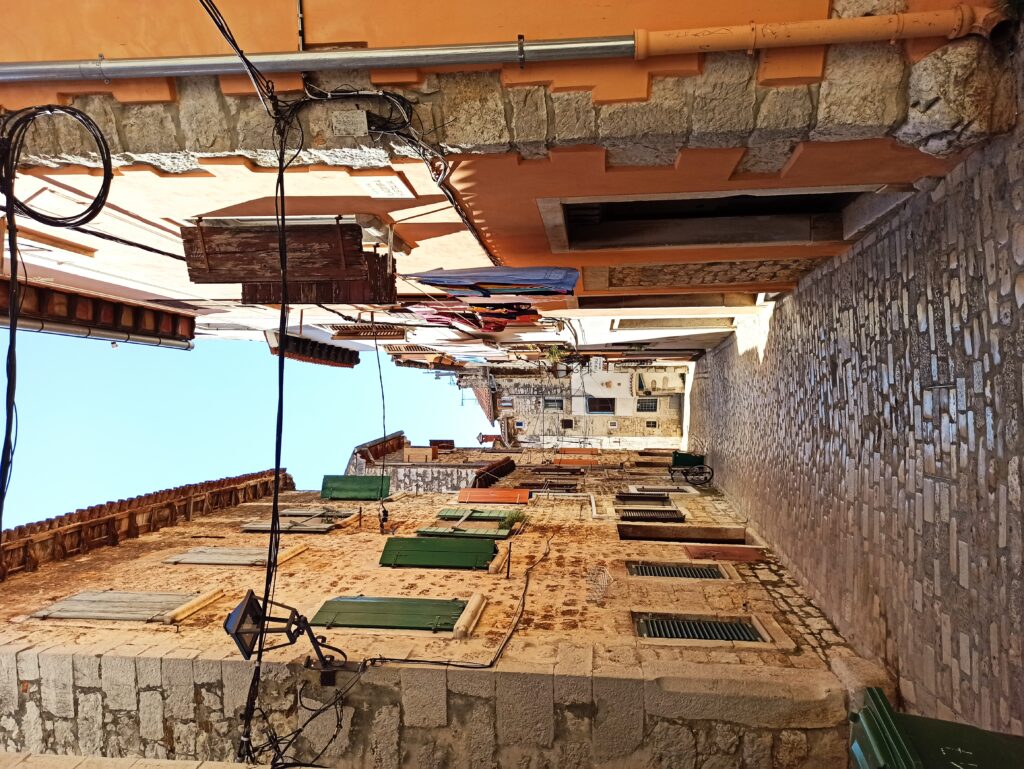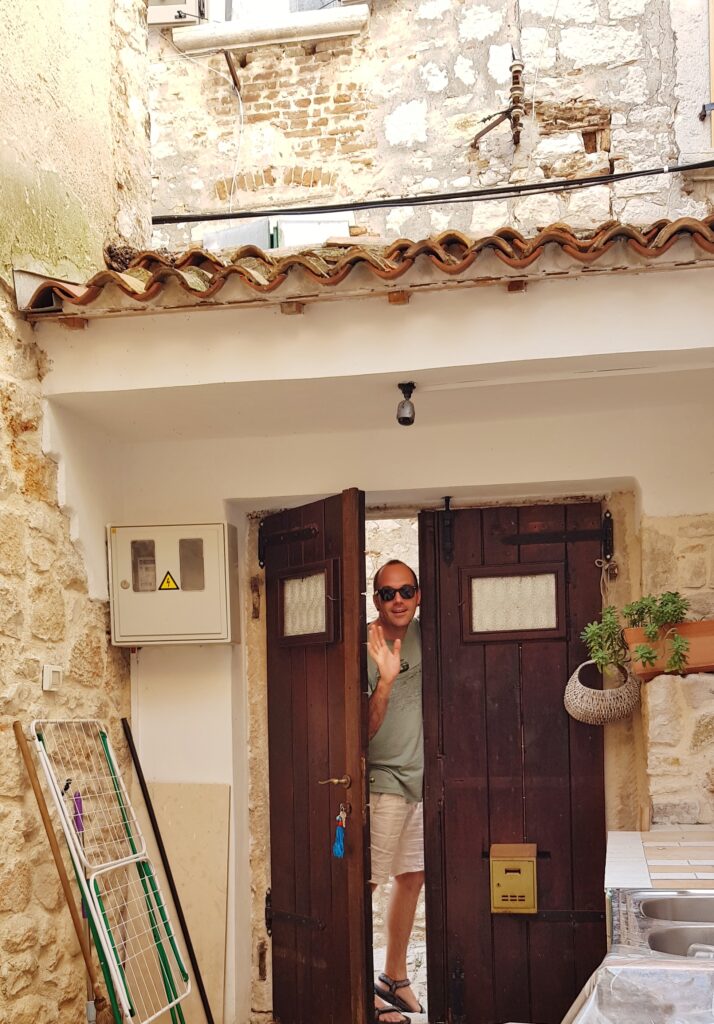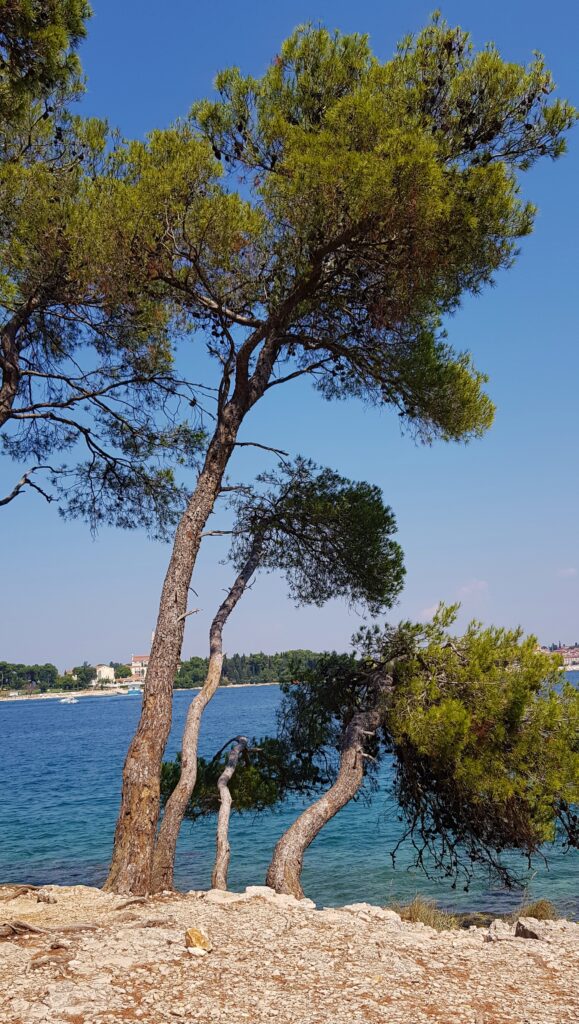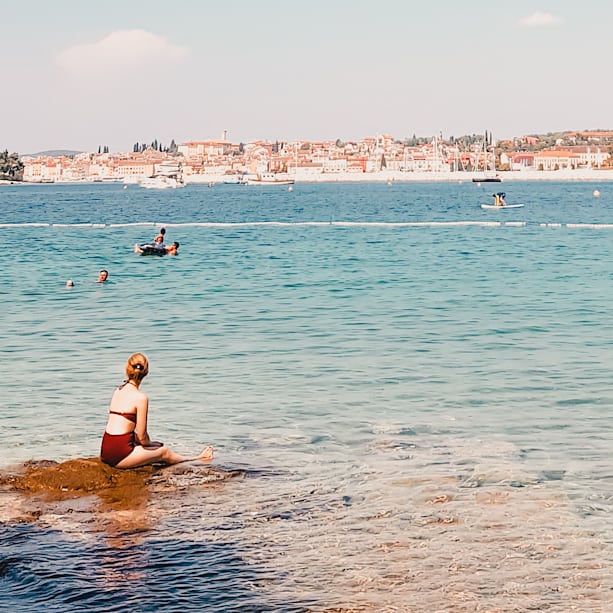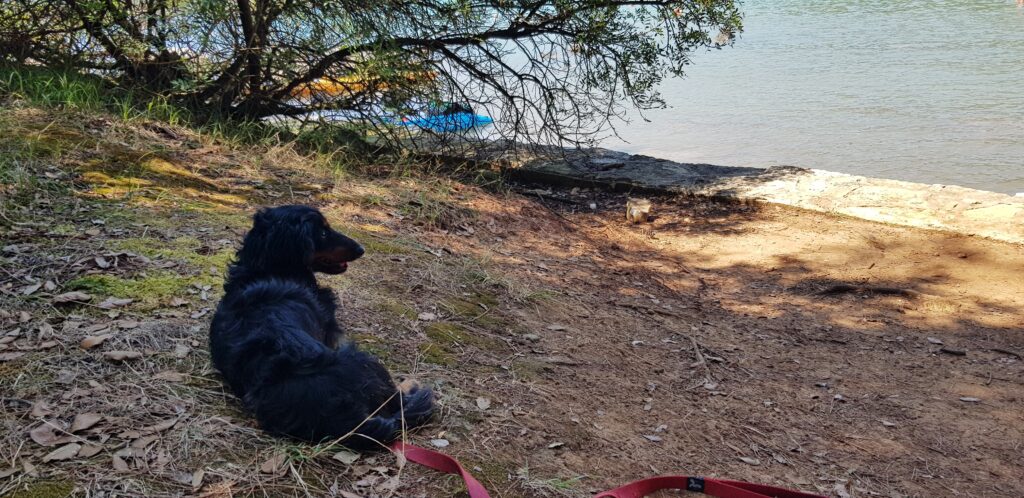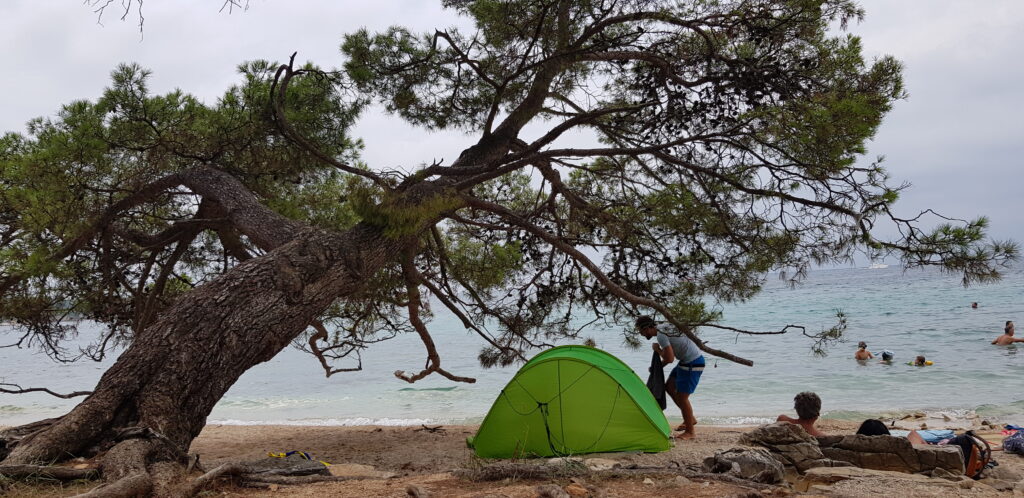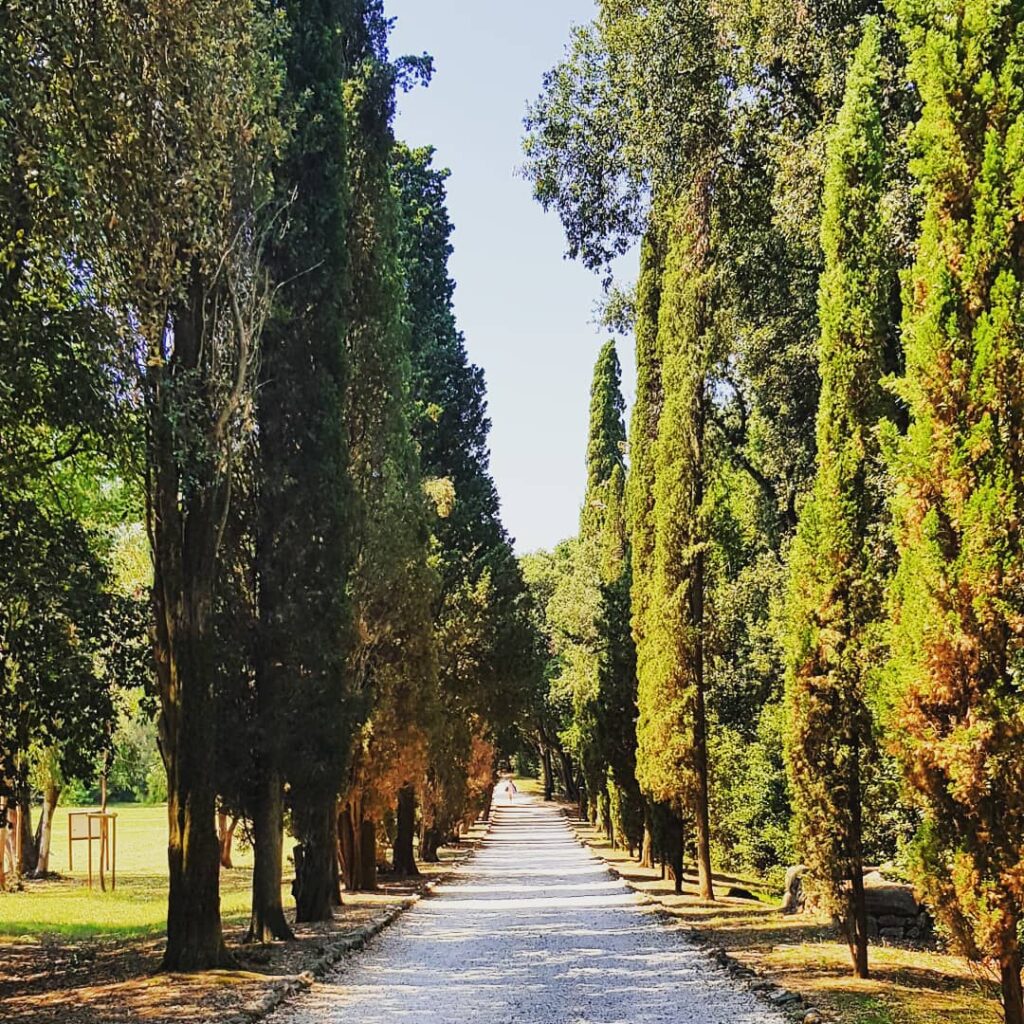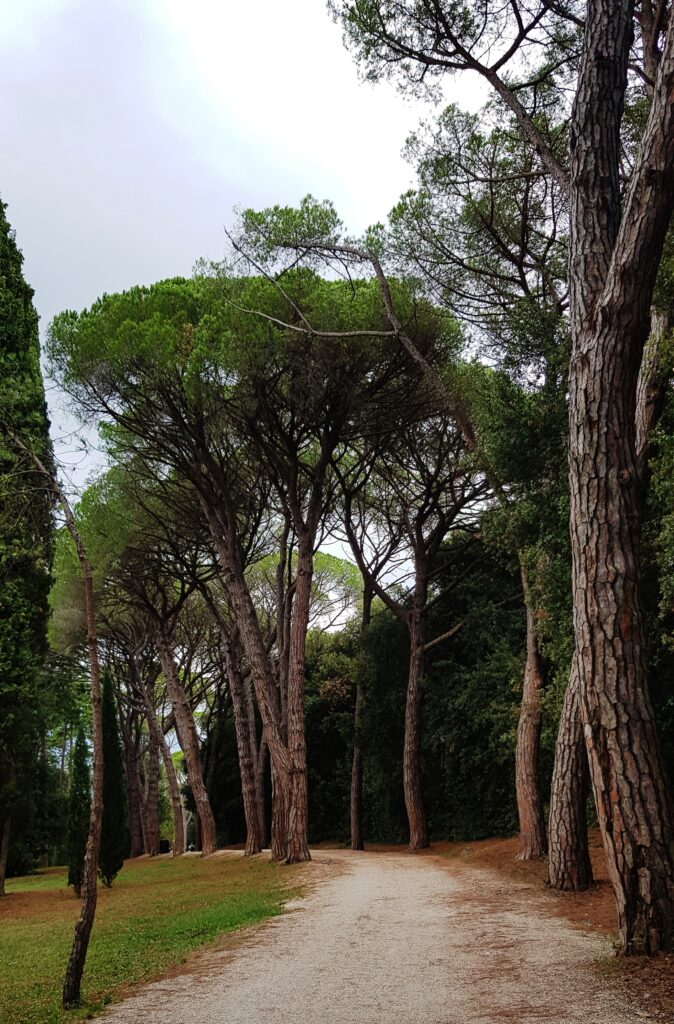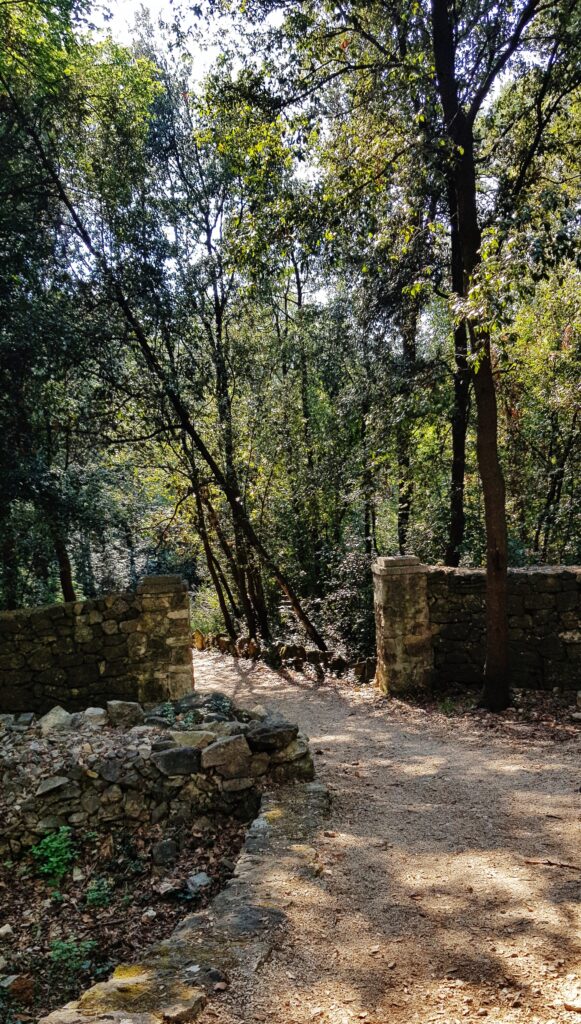 I fell in love with Park Suma Zlatni Rt (above), in the southern areas of Rovinj – an incredible nature park full of Mediterranean cypresses and Aleppo pines, which also happens to be home to the most beautiful beaches in the area. The smell — sweet, warm pine needles against sea breezes — reminded me so much of home. It was such a special place for me!
We tasted different varieties of teranino (a red wine liquer), different types of extremely local olive oils, and Croatian beer. We tried fuži — Istrian pasta, and watched the sunset over the water while dining on a fish feast. (time to get my entire year's seafood quota in ten days!) Back at the apartment, we nibbled pršut and cheese from Pag with plenty of olives and cut slices of fresh melon from down the street, enjoying it while debating what kind of melon is best (watermelon, duh). Perhaps too many times than I would care to admit, we swung down to Gelateria Italia, just a block or two from our apartment for the best gelato I've ever had, made fresh daily by a married couple of Italian expats and their helpers.
I took every opportunity I could to visit my "favorite spot" on the highest point in Rovinj near the cathedral of St. Euphemia where one can have a stunning northwestern view of the sea, islands, the boats, the beautiful houses and balconies which lie below. I dragged Alex there any time were at all nearby. The kind of view you could just stare at for hours, that's it for me.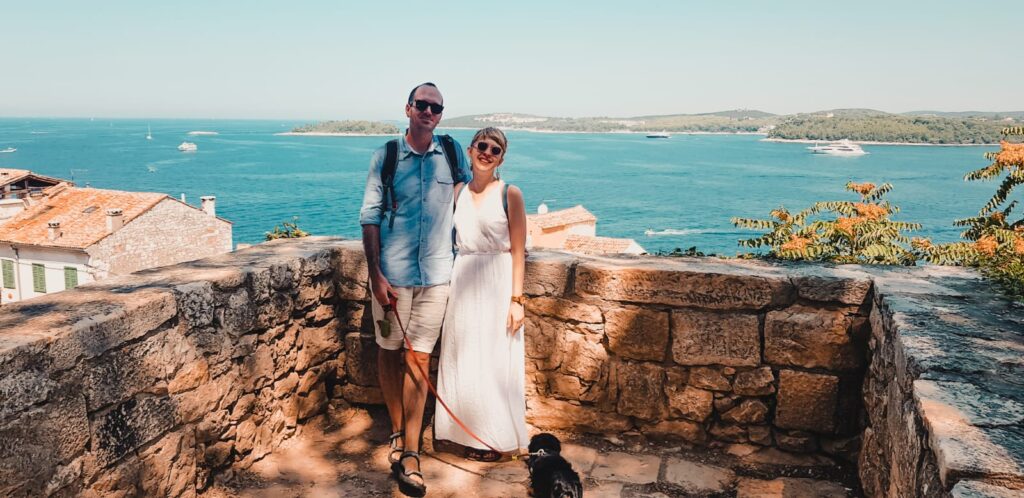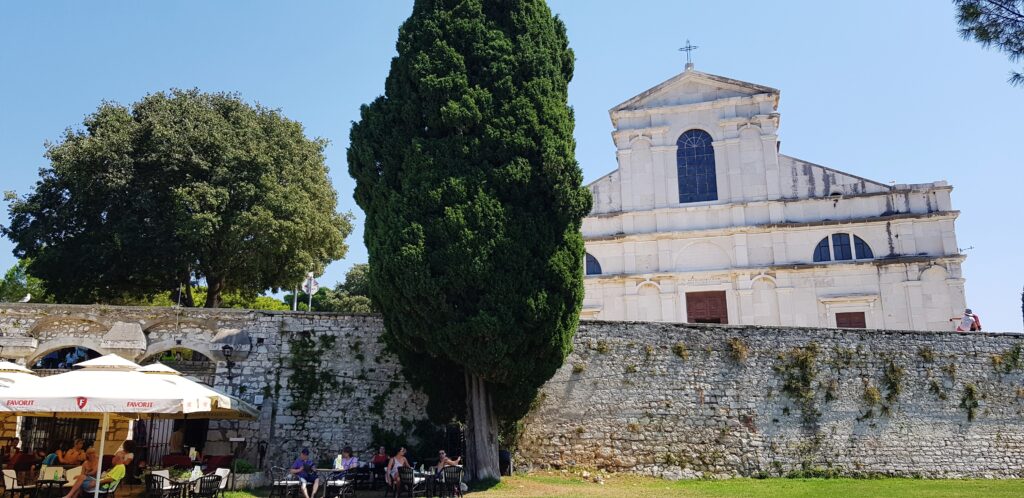 At night, the crowds came. And oh, they came. Out from all of their accommodations and hidey-holes when the temperature was much more manageable. It was a social-distancing nightmare. It's always a little disheartening to realize that you are probably taking the whole social-distancing thing more seriously than most of the people we encountered in Rovinj. One must wear face masks in any shop or public building in Croatia anyway, so fortunately the masks were handy for these sorts of situations.
When that happened, we'd try to leave the crowds careening up and down Carrera ulica and ended up finding some really special gems. Late one night as we strolled up a dark, deserted square, I heard opera singing from inside a cathedral – a concert was currently taking place. We sat down on the steps under the night sky and enjoyed song after song, seemingly just for us. It was one of those whimsical travel moments that you always remember.
When I visit any new country, I am always hoping for interaction with locals and meeting new people, having conversations and such as to better get to know the place — sadly, not much this time. However I did have a few interactions where I realized how similar and different Croatia was from the Czech Republic. Similar in that I was correctly able to guess the total a cashier told me in Croatian and handed her exactly that many kuna coins. It was a big win for my confidence and pride in learning a Slavic language! We realized the culture was a bit different when a few different times we would subtly attempt to get the attention of a server or waitress. One time a waiter exclaimed, "You've been just standing here waiting? Why didn't you say anything?" Directness seems the name of the game in Croatia. No quick glances or polite silence tolerated like it is here.
Above all: incredibly restorative, all of that "doing nothing" in a lovely, beachy Croatian town. I feel like I can now go forward and move on with the rest of the summer and the year with a fresh start. It took a pandemic to finally get us to Croatia, but I hope it won't be the last time.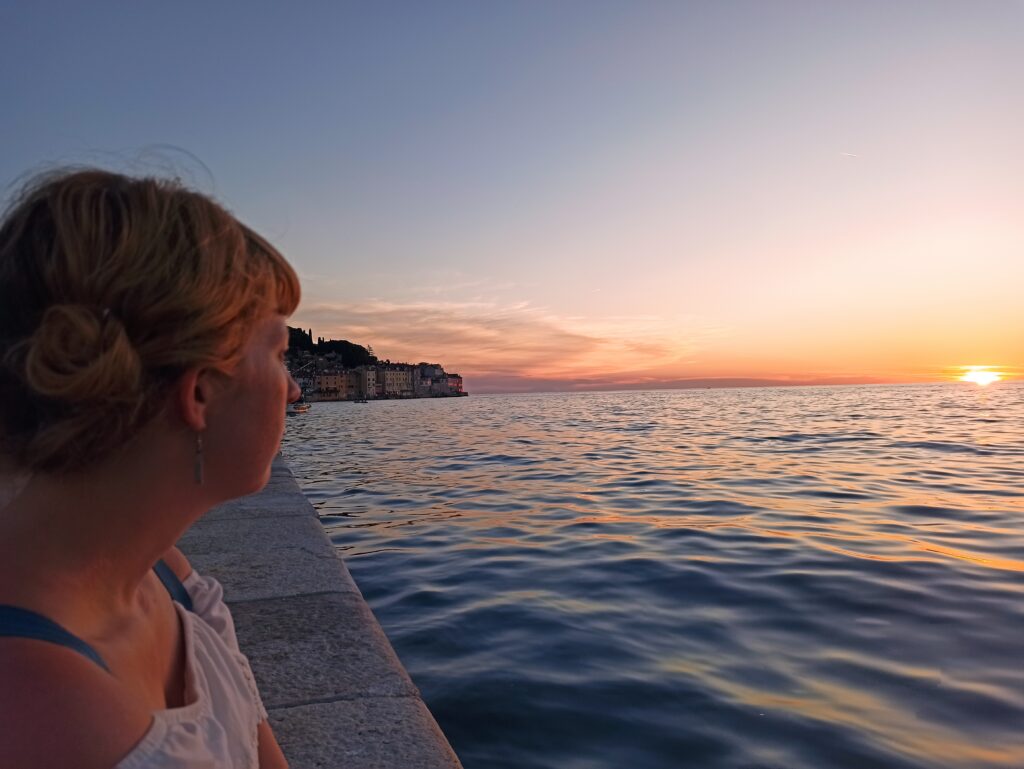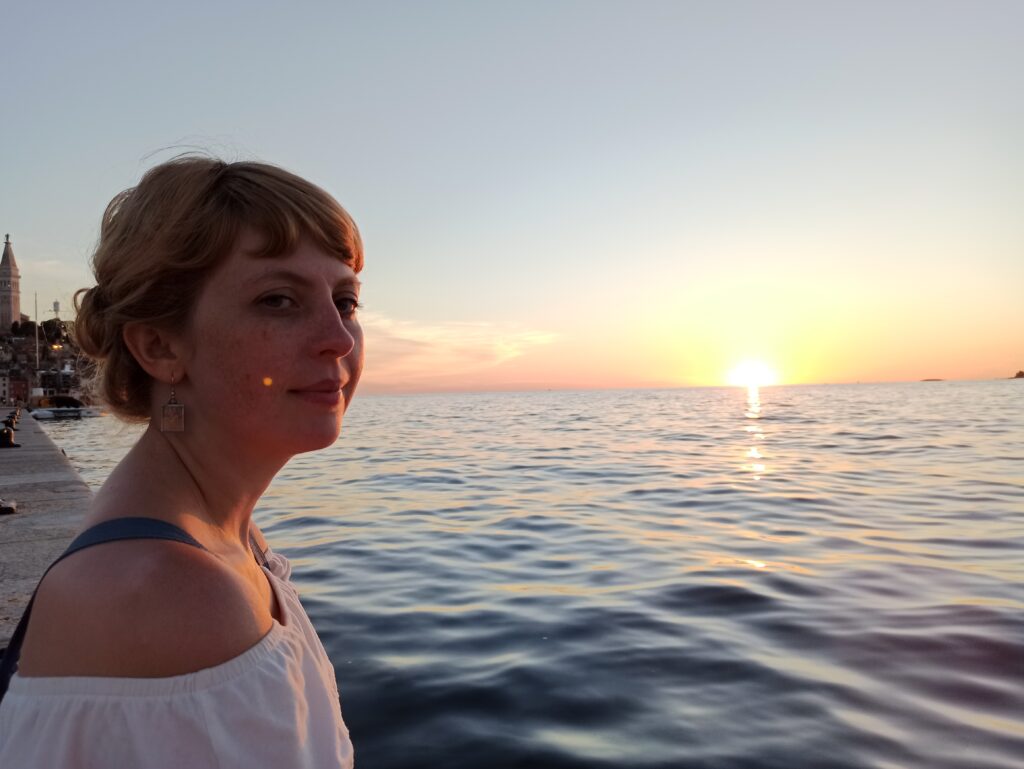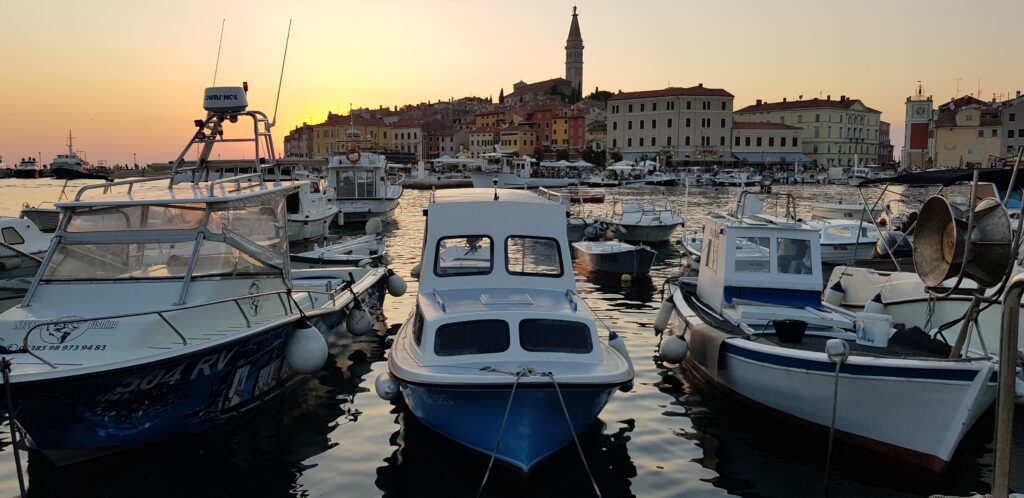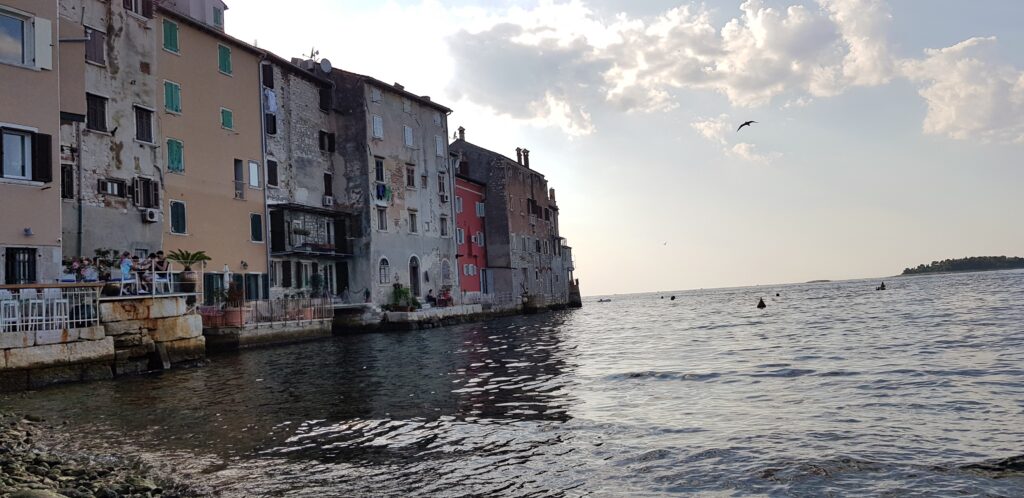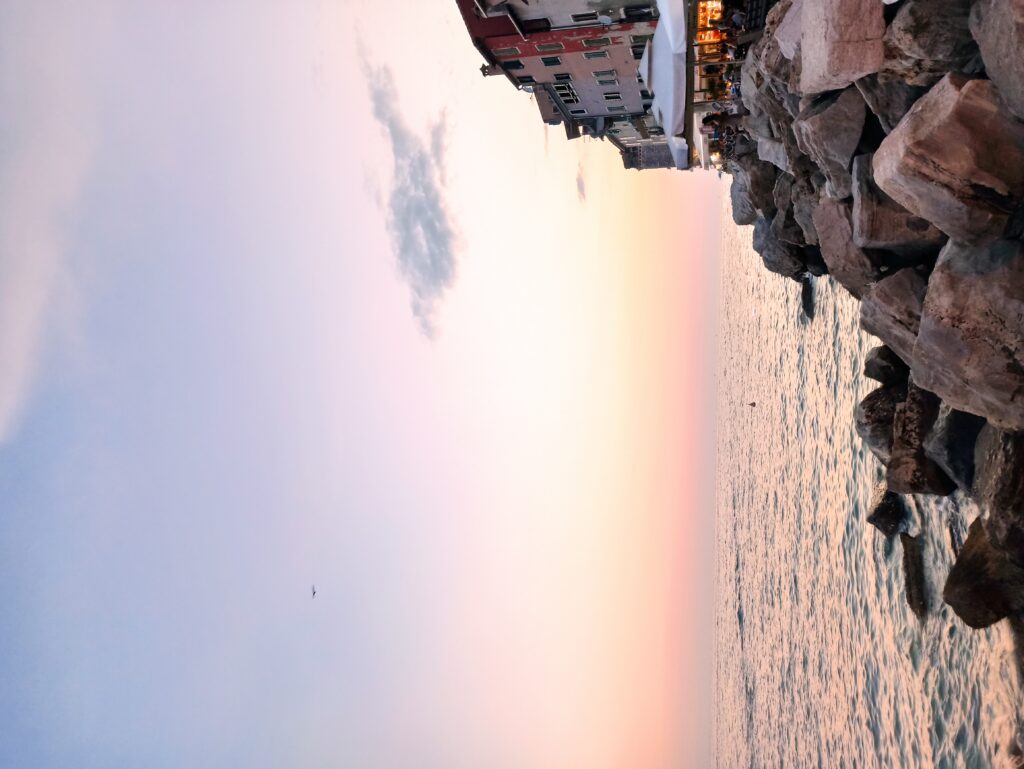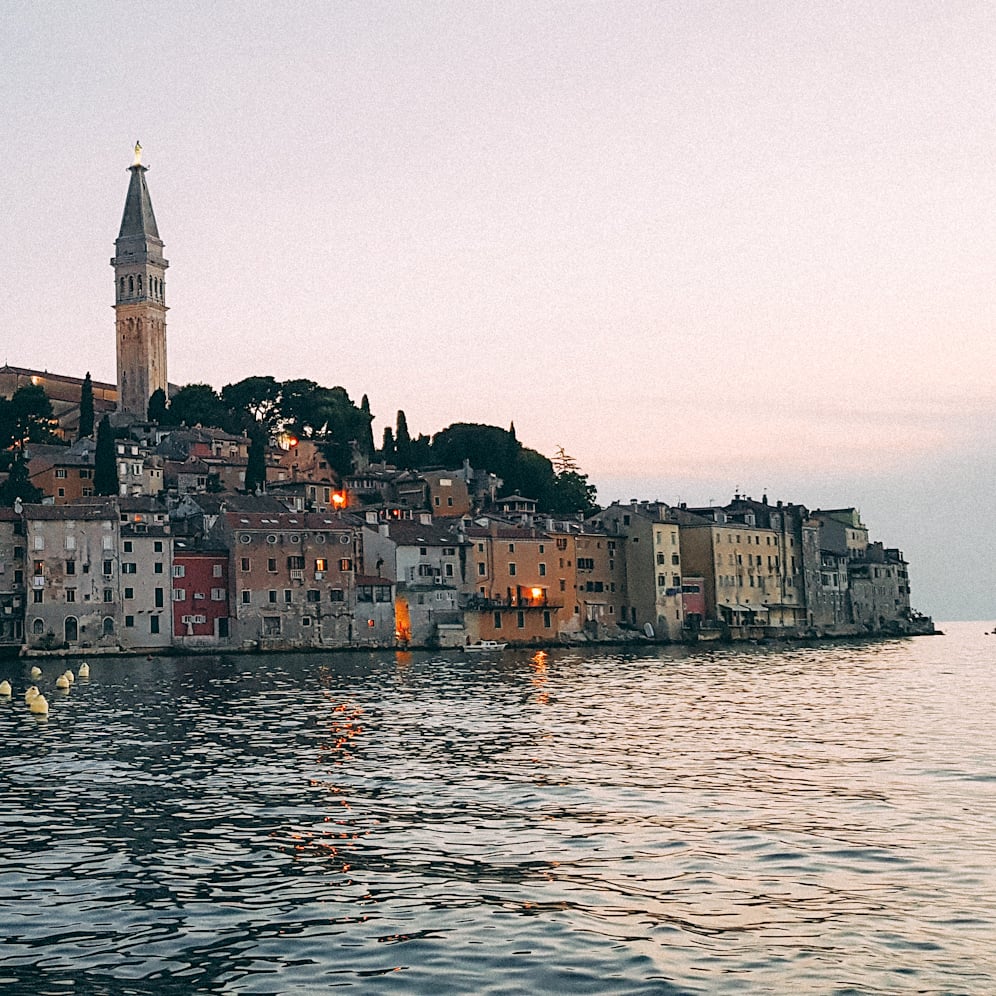 ---
Logistical Stuff (should you want to know!)
Rovinj is an hour and a half drive from Rijeka, Croatia, a big transfer hub and situated about halfway down the coast of Istrian peninsula. The beaches are sparkling clean and blue, yet rocky.
If you're going to Rovinj, I can highly recommend the following places where we had a fantastic experience:
Pizzeria Adria – Located directly in old town, great ambiance, friendly and attentive service and excellent pizza, of course.
Skver de Mario – Beautiful and romantic restaurant, great for seafood, best place to be at for a perfect sunset view.
Sorriso Grill – Located just out of the old center, this is the place you want to be at for fantastic seafood and a fraction of the price of nearly anywhere else in their lovely garden terrace full of colorful flowers and plants.
Giannino's – This was our "splurge dinner" and boy, was it worth it! The old town square ambiance simply can't be beat and the menu is fresh and inventive. Definitely stay for all the courses and try local wine.
Gelateria Italia – Why would you get your gelato anywhere else, I ask you?
The Cafe just under St. Euphemia Cathedral – Peaceful place with a lovely sea view to while away your time.
Monte Carlo Bar – The service isn't the best, but does it really matter when the view is so good? No. Just grab a seat, soak in the view and go for the ride.
Tomaso Shop – I loved chatting with Tomaso about his adventures in San Francisco in the 1960's! The best stop for all local products like wine, olive oil, truffles, lavender, etc.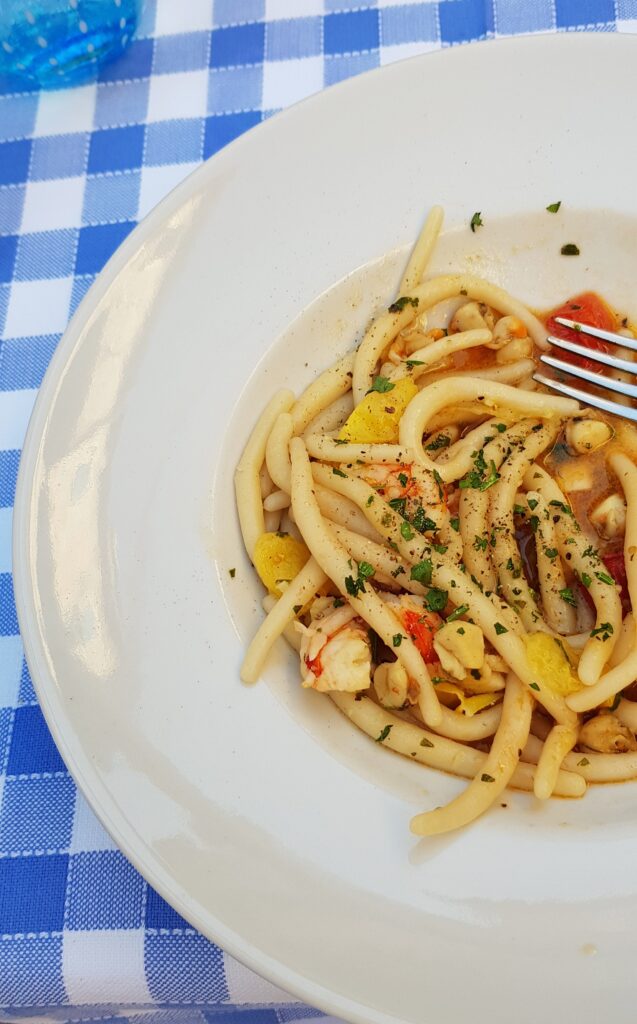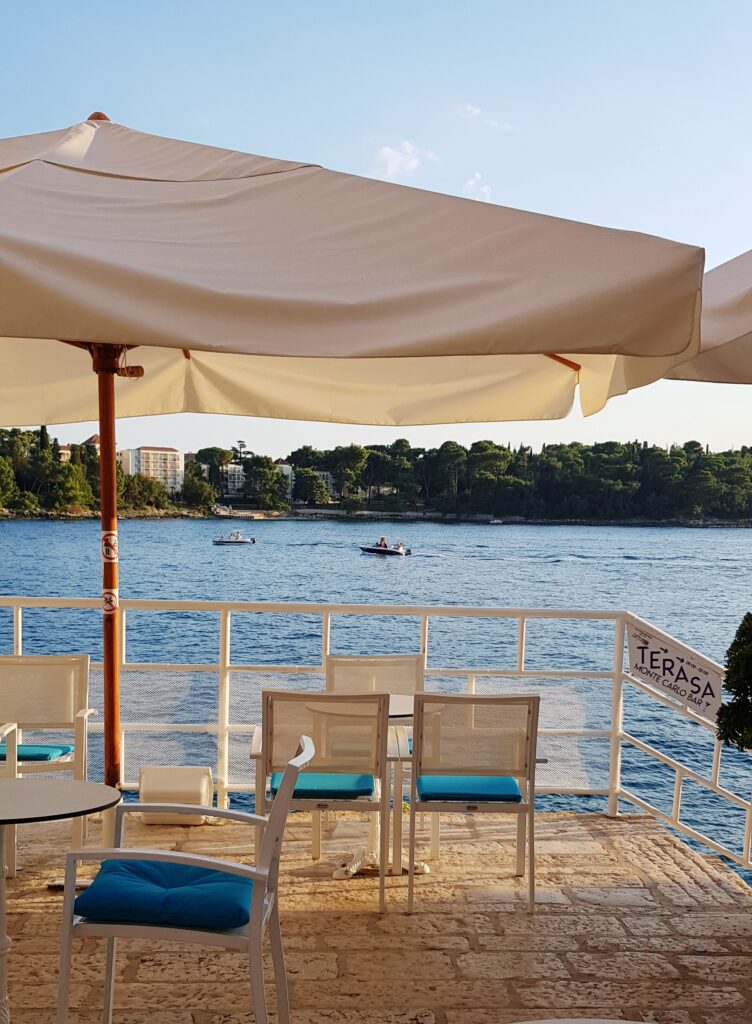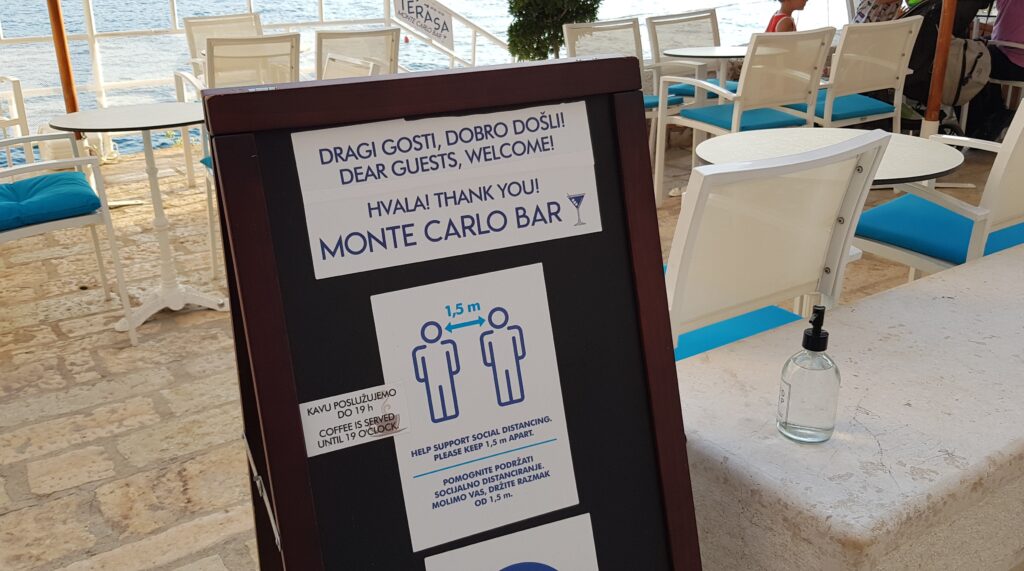 *Long story short: we found out later that pets are not actually allowed on the particular night train we took (big oops). So although I sadly can't recommend this line for pet-friendly travel, they don't really check your luggage or anything if you had a small dog in a closed carrier. (I'm just saying – my experience)