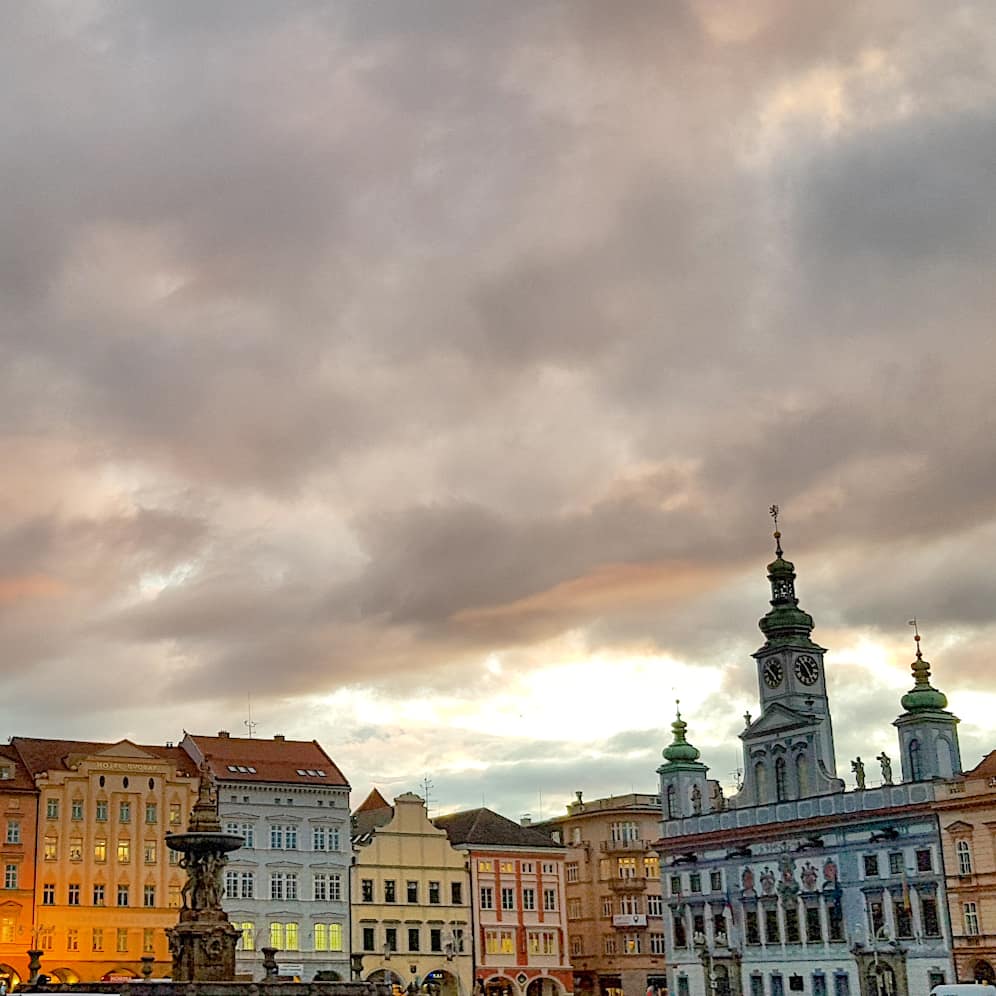 Year of Life & Travels: 2020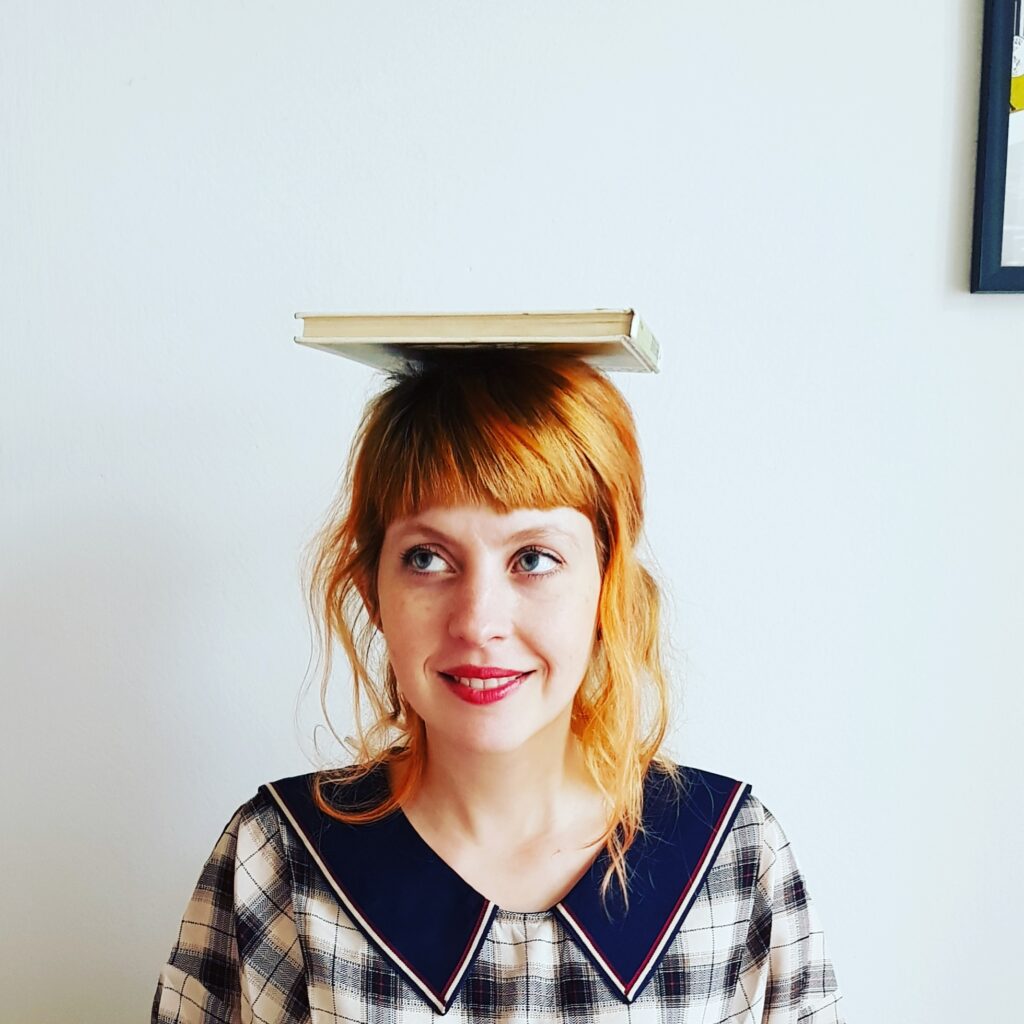 We made it! And yes, even 2020 is going to get a recap post! I love these sorts of posts and catching up with what people were up to this year, so here we are. They're also really wonderful to look back on and see the year as a whole. I know a lot of people choose a word of the year before the year even gets going, but as I do my year-end reflections on the last few days remaining, the word to define the year that was always comes to me. This year would be adapt, of course.
And now, a run-down of the year that was…
---
Ah, January, when there was all the promise in the world, wasn't there? We had got a food processor as a late Christmas gift (to ourselves!) and were going hog wild with making all the things. Peanut butter? Well, that was probably the main reason to buy it. Hummus? You betcha! All those healthy cashew date balls that I could never hope to create before? Oh yeah!
My favorite Czech band came to town (to our favorite rock club which has since gone out of business, a victim of Corona). We had the best half-term teacher's day off, possible ever. It was just the sort of January that made me realize how much I do not actually mind January.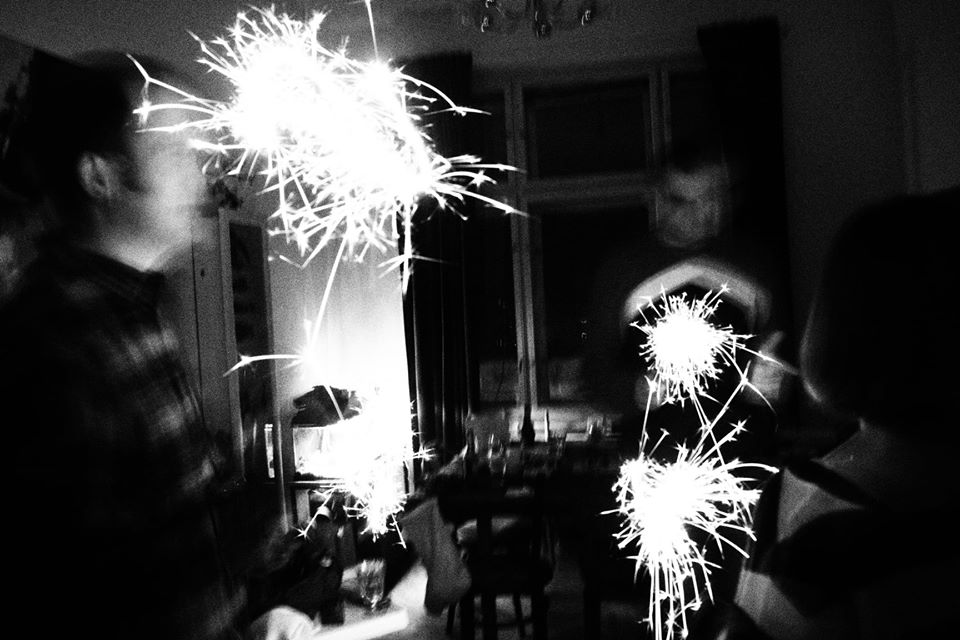 February is when the weirdness of the year started ramping up. My book club chose Station Eleven (probably my favorite read of the year), but the similarities to what I was reading to what I would in turn wake up and read in the news were absolutely eerie. We spent our half-term holidays teaching at a village school in the deep countryside of South Bohemia – a choice I don't actually regret because it was such an enriching time and a pleasure to do so, but it would be our last chance to really go anywhere for awhile there.
However, we squeezed in a Valentine's Day night in Prague, which was absolutely lovely. I played a lot (lot lot lot) of bass guitar this winter, February especially, something which I fell out of doing as the months became warmer and which I'd really like to get back into doing this winter.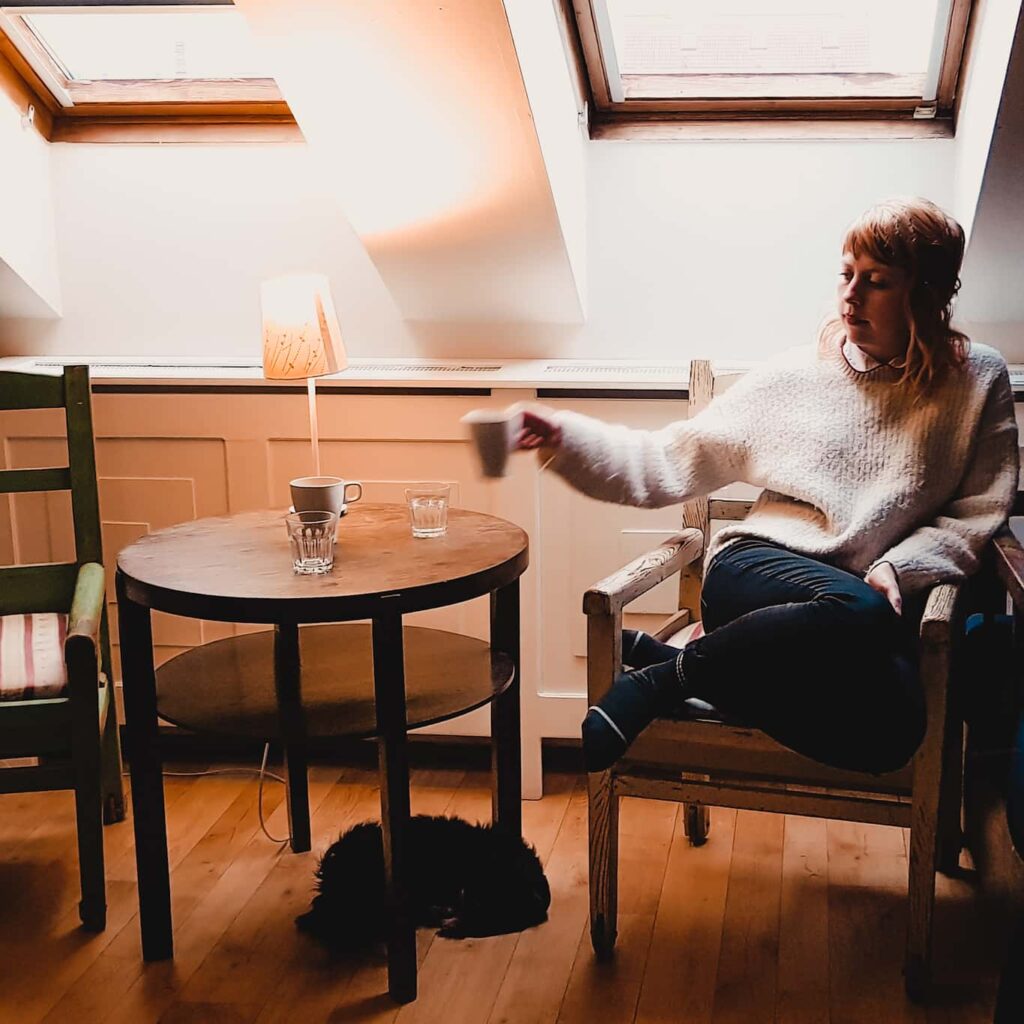 Well, we all know what happened in March. Mid-month, we were on our very first full lock-down. On Tuesday, March 10th, I was sitting in a private lesson that morning — our mobiles beeped at exactly the same times with text messages informing us that it would be the last day of school for the foreseeable future due to the spread of the Coronavirus to our country. Everyone was unprepared, as teachers, this was positively disconcerting. I think I spent the next day in a bit of a daze as the constant emergency announcements blared from nearby speakers. On Thursday, I picked myself up and started filming videos for my students. By Friday, I was teaching my very first online lesson ever. Those first toilet paper-hoarding days of the pandemic were worrying, weren't they? And ironic that right now is so much worse, but so much more caution was taken then due to the sheer uncertainty of it all?
I remember waiting ten days between supermarket trips to avoid exposure to other people, positively loading my basket with all of that first spring produce I could grab. Arguing over who would cook with the last carrot, because that could be the last carrot we would have for awhile. Taking a walk on a late March weekend out of town along the river, knowing that on Sunday night, new measures would be announced. Feeling so worried we would have to remain inside the building like those I'd read about in China.
Journaling, meditation and Sunday church services online were my salvation that month and into the spring. What did you rely on to get you through those first nerve-wracking weeks?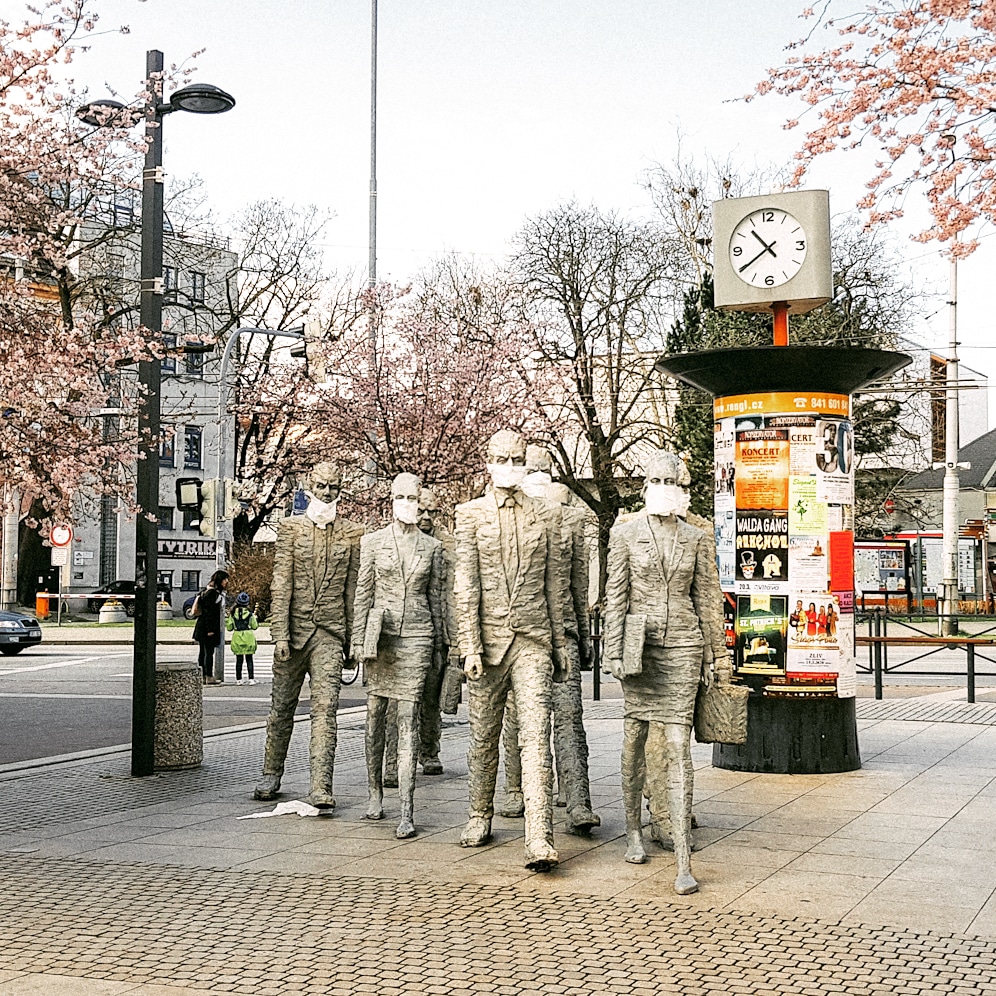 March gave way into April as spring was upon us — all of us teachers feeling a little more secure about our financial future at this point. Oddly enough, April was one of my most profitable months because of how few cancellations I got. Makes sense – nobody has anywhere else to go, may as well learn! We got used to ordering our favorites for pick-up and delivery and as every spring, I was ever so eager to soak up those first delicious warm rays. Desperate, really. Spending time out in the open on a park bench, for example, seemed to be an unfavorable activity, and boy was I jealous of everyone's' private gardens this month!
Fortunately we did some wonderful hikes in South Bohemia during the Easter holidays, I collected early flowers and herbs – all was looking like it would be okay.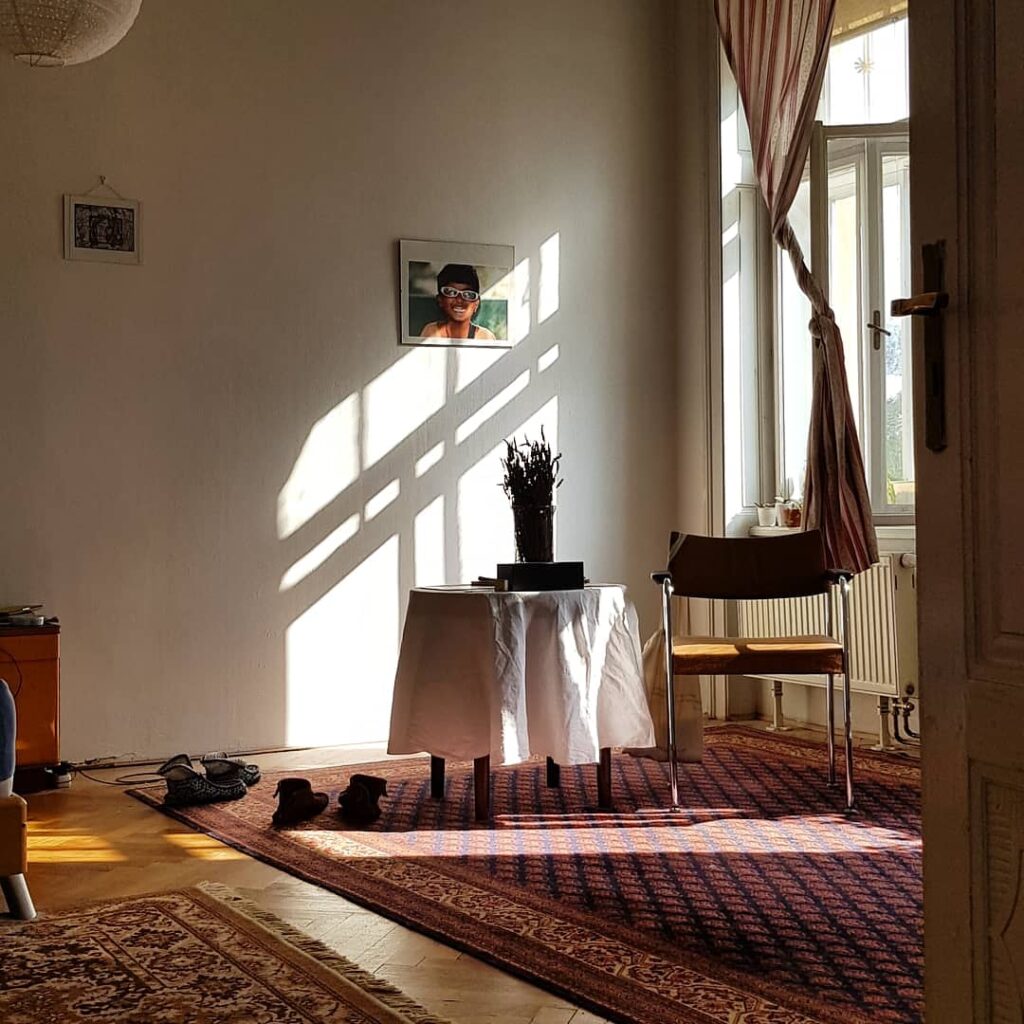 May was the real relaxation of the rules in the Czech Republic as the situation was rapidly improving. We met with friends in-person for the first time since February, probably. Although I celebrated my birthday just the three of us with a castle sushi picnic, later we had a big friends birthday party to make up for all of the missed birthdays (we are all born in the spring!). Teaching went back in-person, it felt like I lived in my yellow rain jacket and the garden was a might soggy. Who can forget my somewhat ill-fated attempt at skateboarding?
If anyone needed a follow-up for that one: no, I'm not currently still skateboarding. It could have just turned out to be a quarantine hobby, but there are certain things about skateboarding that I did not even consider until I started doing it – these things were practically unknowable until you really try it for yourself. I knew I'd fall (but man, that fall in early June hurt my pride just as much as my scarred knee) but I didn't realize: you need a huge amount of unabashed confidence. A gigantic amount. The kind of confidence you have when you're a kid doing things like this but which of fades as an adult. I watch some skaters weave between people walking on the sidewalk – it couldn't be me. I think I'm just too conscientious to be a skateboarder. That said, never say never, and if I had a cool girl skate gang (safety and confidence in numbers!) that would really help! Get at me, girls.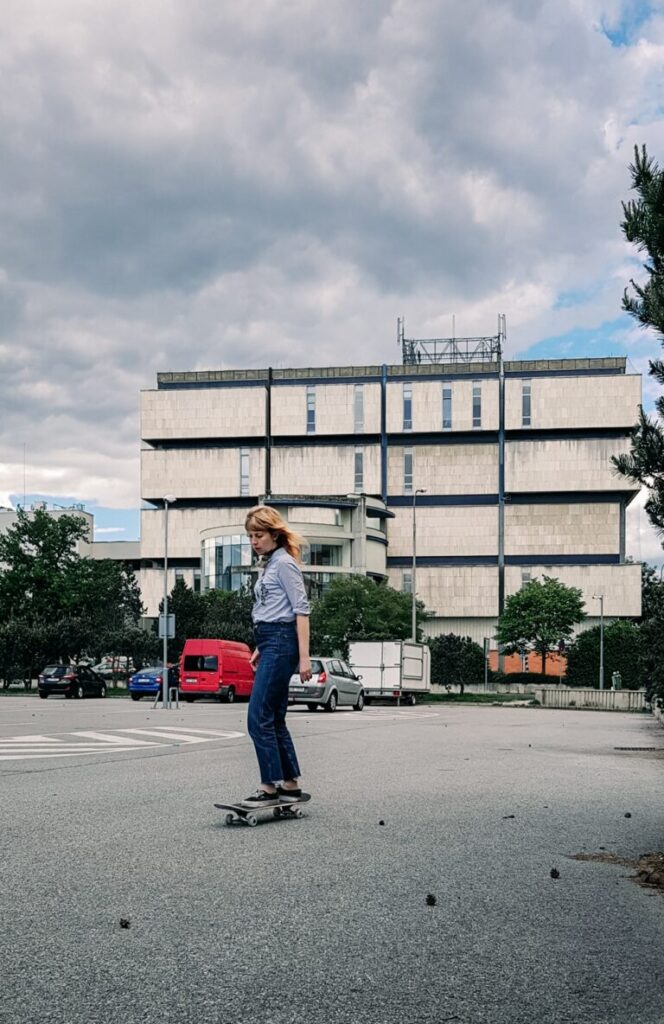 Late-spring. June. Most of the festivals were cancelled, but we saw our first live gig since probably January. I burned out pretty hard and took a few mental health days to recuperate. The Black Lives Matter movement rightly swept across the world and the earth shifted, spurring most of my personal reading in early summer, a few titles as part of the Allies in the Landscape book series, kindly hosted by Jessica J. Lee, which started as a way to quiet our own voices for awhile and put the focus on Black folks and read about their experiences with nature and land of their ancestry at the forefront.
We enjoyed the We Are One Film Festival (the online answer to Cannes, KVIFF, Venice, Toronto, and many others this year) and had our first overnight stay in Český Krumlov to celebrate our fifth anniversary. I was absolutely ravaged by allergies that weekend, but it mostly didn't stop the fun. Mostly.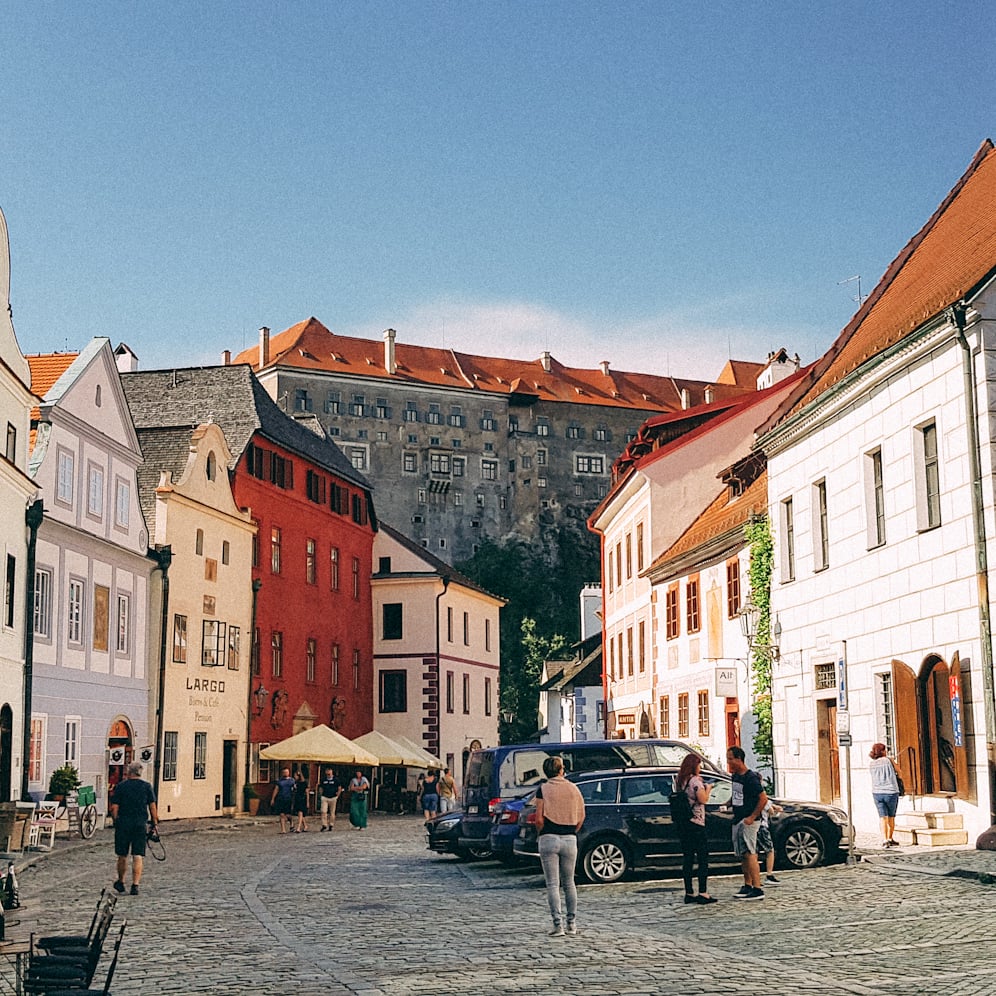 July was just a dream! We camped at Lipno Lake for a few days at the beginning of the month, attended the opening night of KVIFF's Tady Vary event (showing the amazing film, Babyteeth which I absolutely adored). Dewy mornings in the garden, visiting with a friend at her pretty farmhouse, a cottage weekend away that threatened to be totally rained out, eating Chinese takeout and playing board games and our final breakfast out in the sun, savoring the last moments and the long-awaited good weather. We even popped up to Prague to go see the baby elephants at Zoo Praha – an event I was totally surprised was completely dog-friendly. With summer camp, we hiked up the hills near Hluboka, took the kids to our favorite ice cream place, and had a surprisingly normal month. It felt like any other July, oddly enough.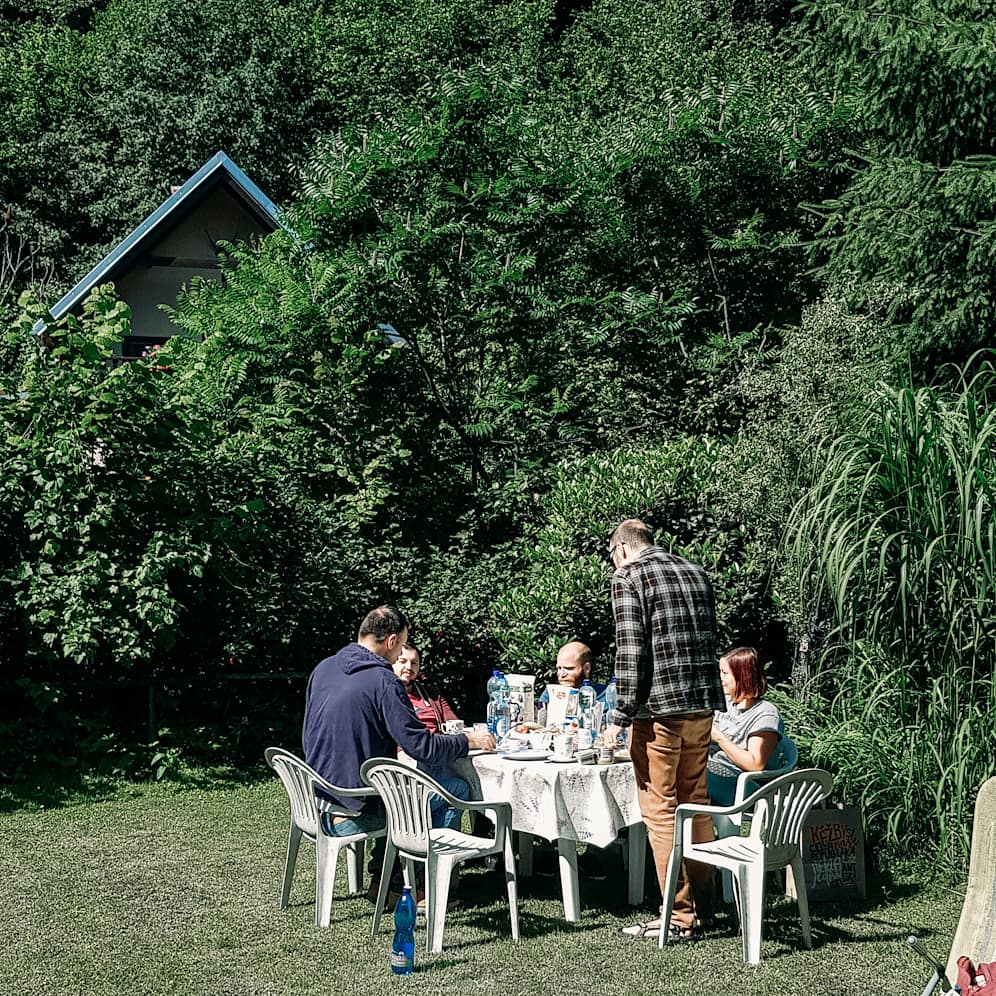 We knew we wanted to go somewhere in August and it took a long, long time to figure out a place that a) would let us in, b) had a good epidemiological situation, c) would be an overland journey. Something as uncomplicated as possible. In the end, I found very well-priced private cabin night train tickets to Rijeka, Croatia – a country we'd never been! From there, we took a short bus ride to Rovinj and stayed for a week and a half. As we were determined to make this trip as safe as possible, as much as I wanted to, we opted not to explore Istria as last minute rental car prices were sky-high (I think all of Europe rented cars this summer) and we were keen to avoid any extra public transport that wasn't wholly necessary.
That said, enjoying this gorgeous, medieval town on the sea for such a nice long time was so worth it – this sea creature needed her sea. We spent lazy days staying in the center of the old town, slurping local pasta and drinking iced coffees, reading languidly on the terrace, long walks through beautiful natural parks to rocky beaches with the clearest water. Croatia has long been a favorite summer destination for Czechs so it felt silly that it took us almost eight years in Europe to get there, but we made it.
The second half of the month was full of fun cultural events – going to the letní kino, seeing a punk show, reading by the river and taking a dip in the Malše, fully knowing the summer was on its way out with one last chance to enjoy the slow days of the season.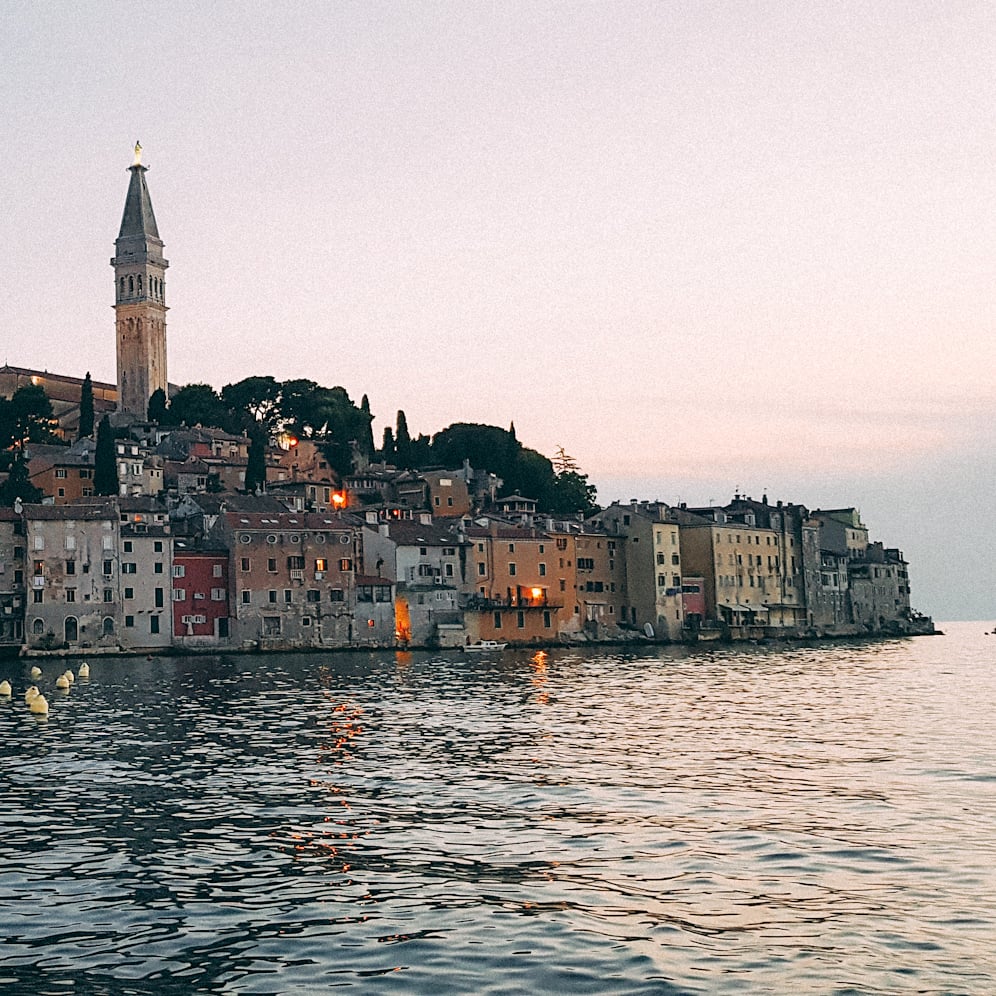 Things changed quickly in September. It was a mild, beautiful late summer month as always and we enjoyed some lovely hikes in the countryside with the last of our free time. There were so many street fests and coming together with friends after the long summer holidays. Over the course of the month, the situation here became worse and worse. We did end up leaving town, just the three of us, for a long weekend away at a cottage in Central Bohemia which was lovely (and cold! unseasonably cold!), but it would be the last weekend getaway for awhile. Corona was back.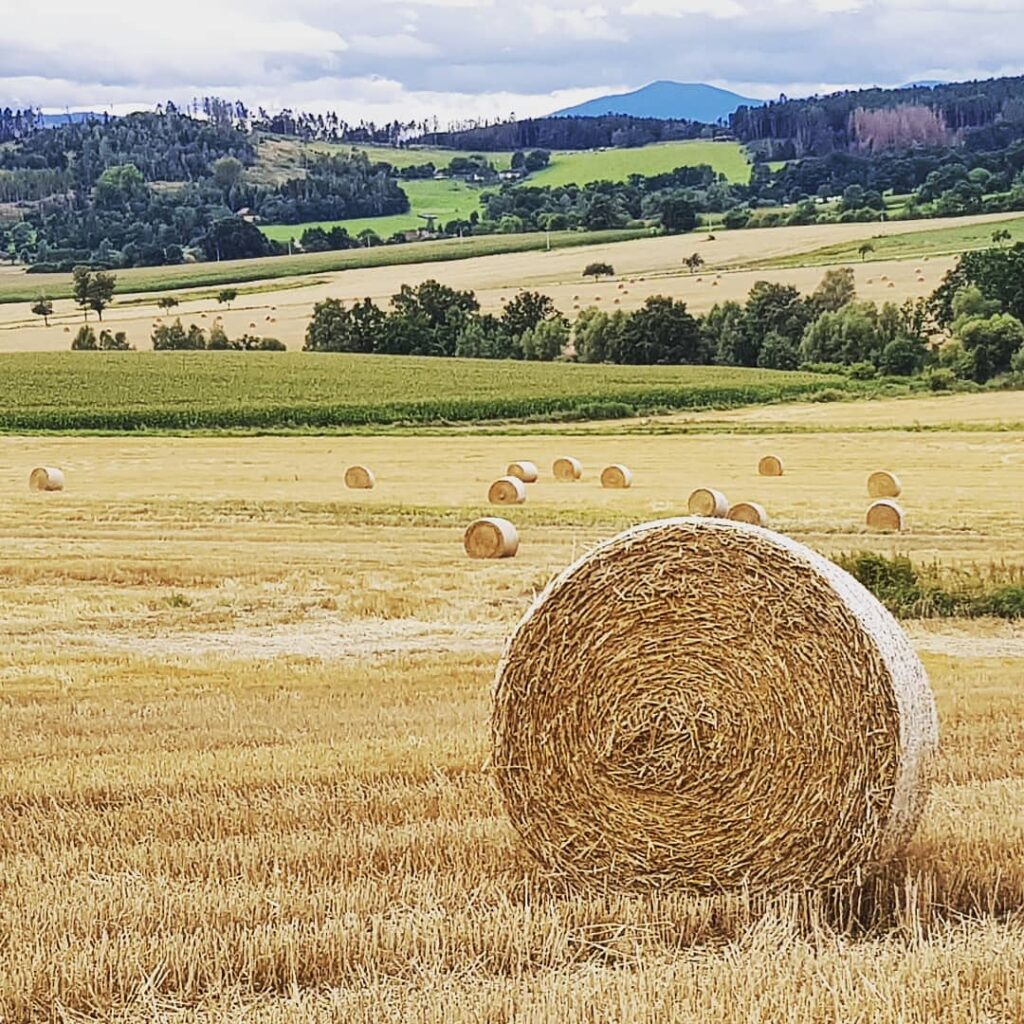 We took advantage of October's good hiking weather for a couple nice regional hikes and saw the hills below Klet' covered in morning fog – gorgeous! Lockdown (now with a level system, so Level 5/5) started again in the fourth week of the month and we went back to social distancing and working online. Like back in March, we went back into lockdown earlier than our neighboring countries, so for a few weeks there it felt like we were the only ones in time out. I found a graphic the other day someone shared in early 2020 that said something like "2020 is going to be a party year!"because so many holidays were on weekends, like Halloween which fell on a Saturday. An online gathering would have to do, like many events this year.
I did attend many online streaming concerts in October, and it made for a really exciting month of music! I deeply enjoyed them and supporting my favorite artists. This would set the tone for the rest of the year — you truly do have to use your imagination and make your own fun.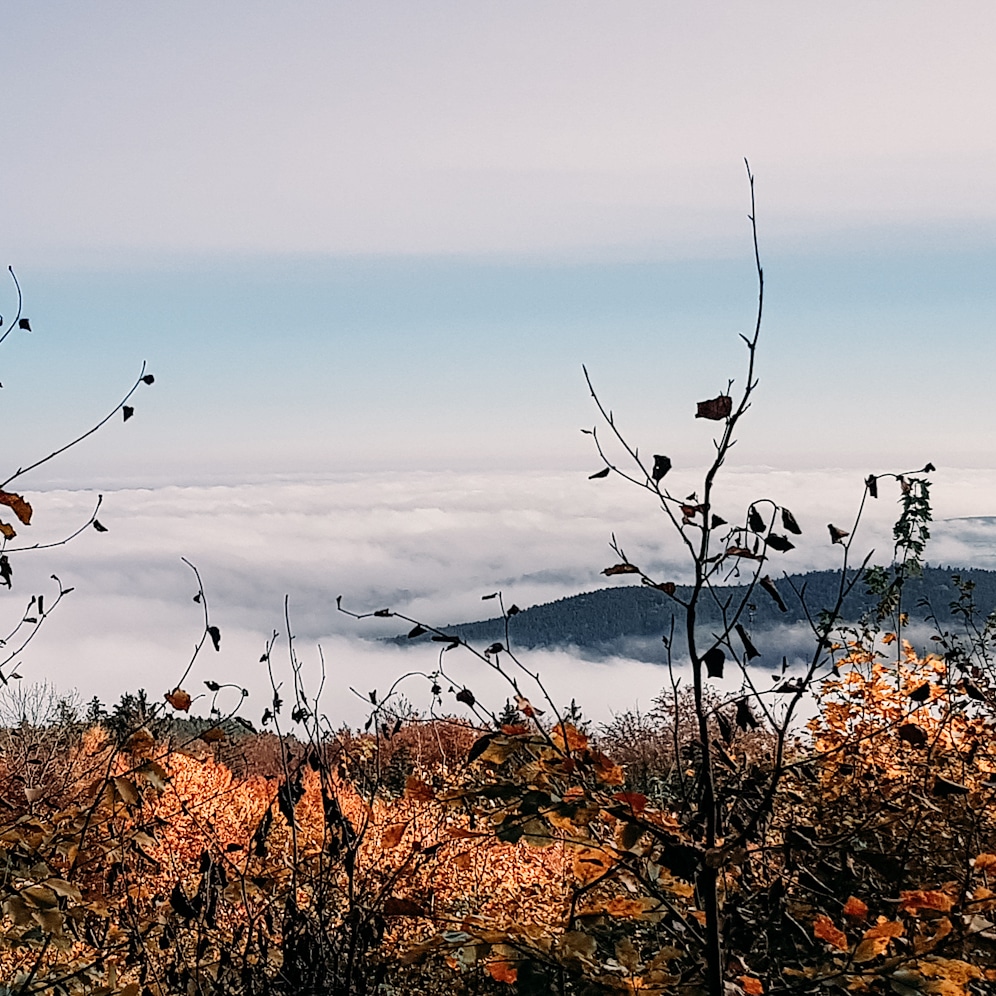 What an unexpectedly nice month November turned out to be! The good news in our presidential election reverberated through social media and the world at large – in Europe, they called the results right about 5:45pm on the Saturday after Election Day and we broke out the prosecco and had a night full of board games in a great mood, celebrating at home. It really felt like a party.
As we were unable to go to Iceland for Airwaves this month, we made our own "Icelandic Culture and Appreciation Week" in the middle of the month – we stocked up on Icelandic beer, skyr, licorice and I made rugbraud, fish soup and hot dogs with homemade remoulade to accompany watching the Live from Reykjavik streaming festival, this year's festival replacement. That weekend meant five hours per evening of different acts – almost too much, but it was delicious. The unique feature about this festival that you don't get when you go in-person is that you don't have to skip any acts because there's a time conflict with another artist you want to see – much more favorable for discovering new favorites. The week after, Iceland Naturally and KEXP hosted an incredible, rich program of educational lectures, films, cooking demonstrations and concerts. We watched two Icelandic films – Heartstone and Woman at War, both completely memorable and a great way to "transport" ourselves to Iceland this year.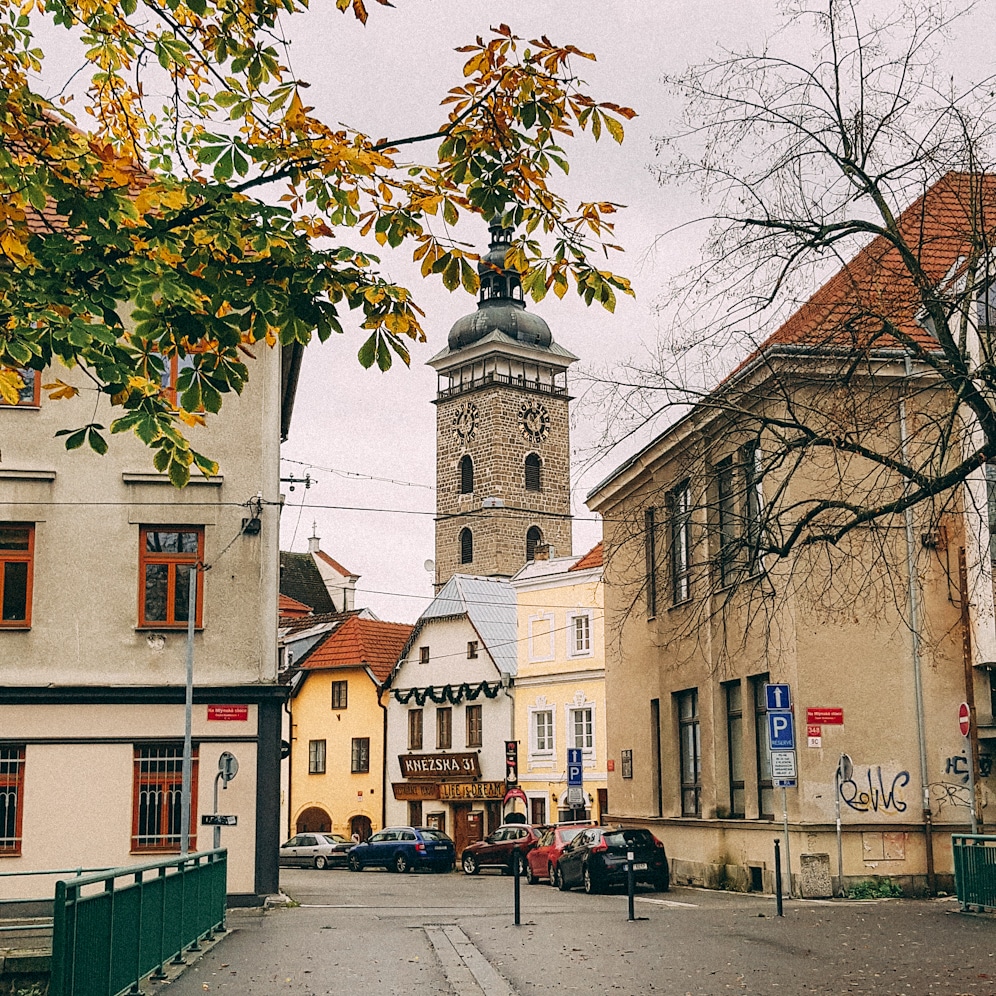 December was a bit odd, wasn't it? We did what we could. There were some countryside adventures and a quick pop into empty Krumlov the last weekend we were still at Level 3 (meaning open restaurants, shops and galleries). Žižkárna here in town put on a really nice Christmas market, the only one in Budejovice and the only one I would visit this year, period, but it all was a good reminder to make it a simple Christmas at home this year.
These holidays have been much less eventful than in the past when we've been "home" for the holidays, but the break of from fast-paced work schedule and language studies has been sorely needed. Truthfully, I've just been enjoying sunny walks, plenty of reading books and playing video games and eating delicious noms. That has been just fine, but I am hopeful that 2021 will bring us more happiness and togetherness, if we still remember how to be with other people at this point 😉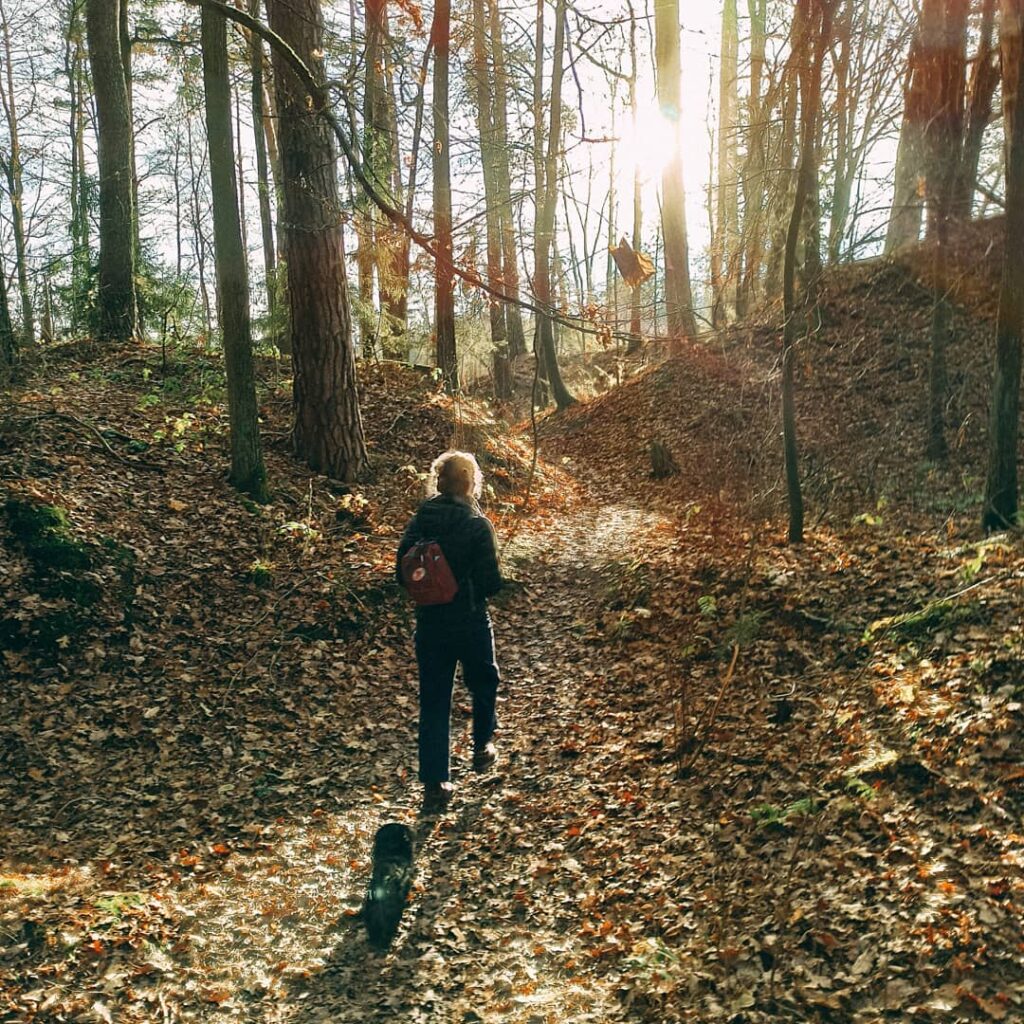 ---
2020 Favorites
My favorite books of the year can be found in this post, and my top five albums which seemed to somehow define this year for me were Drug Church, Cheer (2018), Protest the Hero, Palimpsest, PUP This Place Sucks EP, Taylor Swift, Folklore and Mammút, Ride the Fire. My favorite TV show I saw this year would've had to have been Normal People, an adaptation that truly took my breath away and took me right back to being 17 years old and falling in love for the first time. Usually with book to film or series adaptation, there's always something missing. Not this time.
Lessons Learned
2020 taught me how to adapt and constantly reassess my plans or ideas. I learned how to be a great online teacher (you wouldn't have caught me dead near an online lesson before!) and I'm honestly just very proud of my personal tenacity in continuing to run my own little business instead of feeling helpless.
I learned "the confidence of a mediocre white man" (it's a thing!) and to uphold my beliefs in the face of social pressure, which was one of my goals for this year. 100% successful. I asked for a raise. I've come more and more to terms with the fact that what I put into my own body is different than what other people put in their own bodies – alcohol, coffee, sugar, processed soy – I have my own specific tolerance that I cannot overstep with these things and have learned to respect myself enough to refuse them if and when necessary.
Not only does this apply to food and drink, but also the way I have obviously made different life choices than those of my peers and how to feel more secure than ever in what I am doing. We are on our own specific life paths and they can't really be compared to one another. We all want different things. I'm leaving 2020 feeling as clear as I ever have about what I want in life and what my path going forward will be… not too shabby for such an indecisive person. The lessons we take away from 2020 will continue to serve us for years to come.
State of the Blog Address
This year has seen less blogging due to the demands of life, my extremely time-consuming hobbies and the rise of micro-blogging on Instagram, but I still managed 34 posts this year! In matters of complete irony, I have never got more page views than I have this year when I probably blogged less and almost never checked my stats. Hello, possible new readers!
Here are my top 5 favorite posts of the year…
Most popular posts this year…
So many foodie posts this year! (Homemade Peanut Butter, Lilac Syrup, a post full of seasonal late-summer meal ideas and a pumpkin-spiced babka) and did a fun collaborative post with Heather about our shared destinations we would both really like to visit in Germany, continuing the emphasis on local travel this year.
I can't promise the direction this blog will take in 2021, and a few times I even had the wildest thought to not continue it due to how dang time consuming it is, but I shall do so. There's more in this story to be recorded.
Plans for Next Year
If 2020 has taught us anything, it's that long-term plans don't mean that much. But! I know it's going to be a big year, I just feel it! With our current situation and vaccines still slowly rolling out, I don't think there's going to be a whole lot of movement until summer, but I would love to get to Italy whenever the situation allows! (My last visit there was in 2008 and after getting loads of updates from a friend of mine living near Rome, I am just jonesing for a return!) I also would really love to see my family this year in some capacity, whether this summer or next Christmas.
Thanks for following along this year, and wishing you a very Happy New Year, 2021!
PS, New here? Catch up with my past End of Year Re-caps: 2019, 2018, 2017, 2016, 2015, 2014.
This post is a part of the January Travel Link-up & Helene's Year in Review Link-Up.