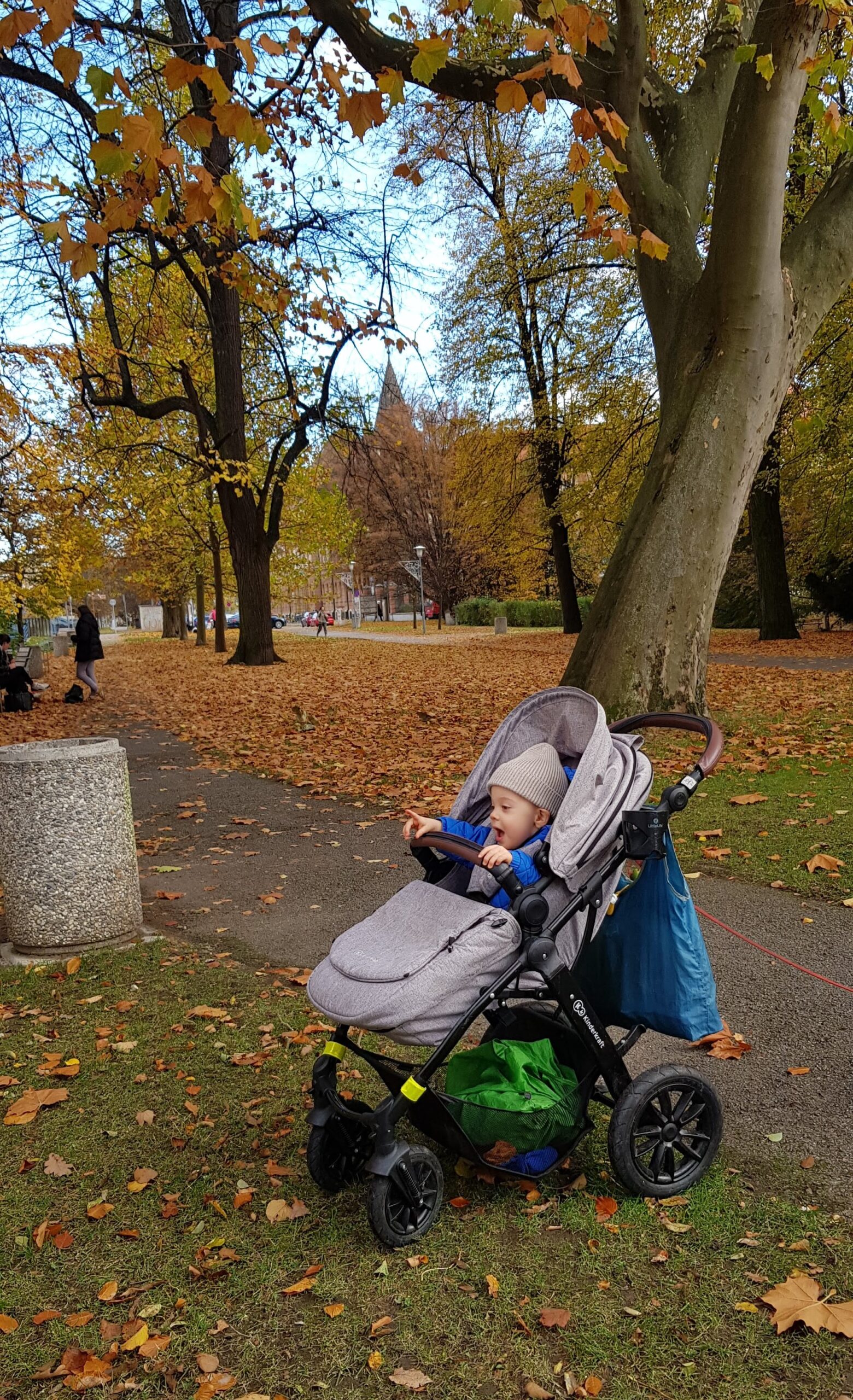 Life, Lately: Autumn With a One-Year-Old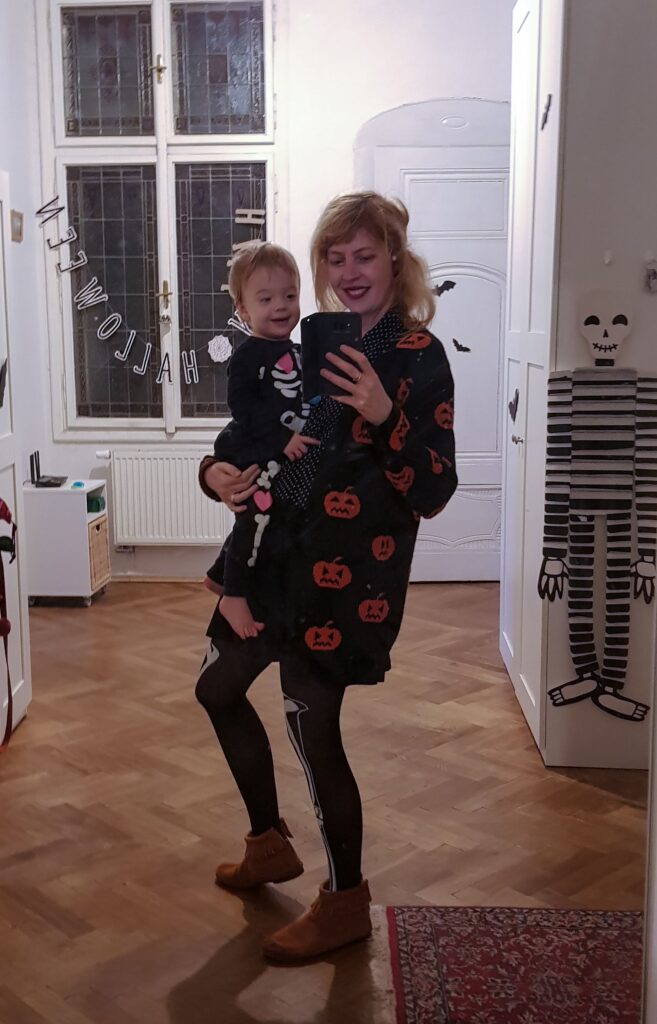 Happy autumn! I thought a catch-up was overdue, so here's what's been going on with us lately here in South Bohemia – life on maternity leave with a seventeen-month old toddler.
THINKING…
When I get free time, my mind is just a jumble of the hundred things I have been wanting to do. Writing it down in my planner, a series of random papers or a Google Doc has been saving me. Right now, Mouse is have an unusually long midday nap and I've been frenetically choosing activities: have lunch, pay bills/life admin, weekend plans… but then "which learning tower should I buy?", I need to plan Christmas things already!, correspondence with family members, maybe I should be writing this blog post?, I really need to restart my philosophy study (self-paced philosophy course I started almost three years ago, lol).
On a more somber note, thinking from time to time this month about my dad and all of the circumstances surrounding his passing. So many questions, a bit of confusion, it's been hard to find closure.
WATCHING…
The glut of reality shows leftover from this writer's strike summer (Big Brother, Bachelor in Paradise, Bake Off, Amazing Race, etc) but also trying to watch some Icelandic films. I have Godland and Under the Tree queued up as well as a Hatari documentary I never got around to seeing! In short: way too much.
Also, of course, watching Mouse take his first steps and slowly begin toddling around the house. He still mostly crawls as he's faster on all fours but I know our crawling days are already numbered.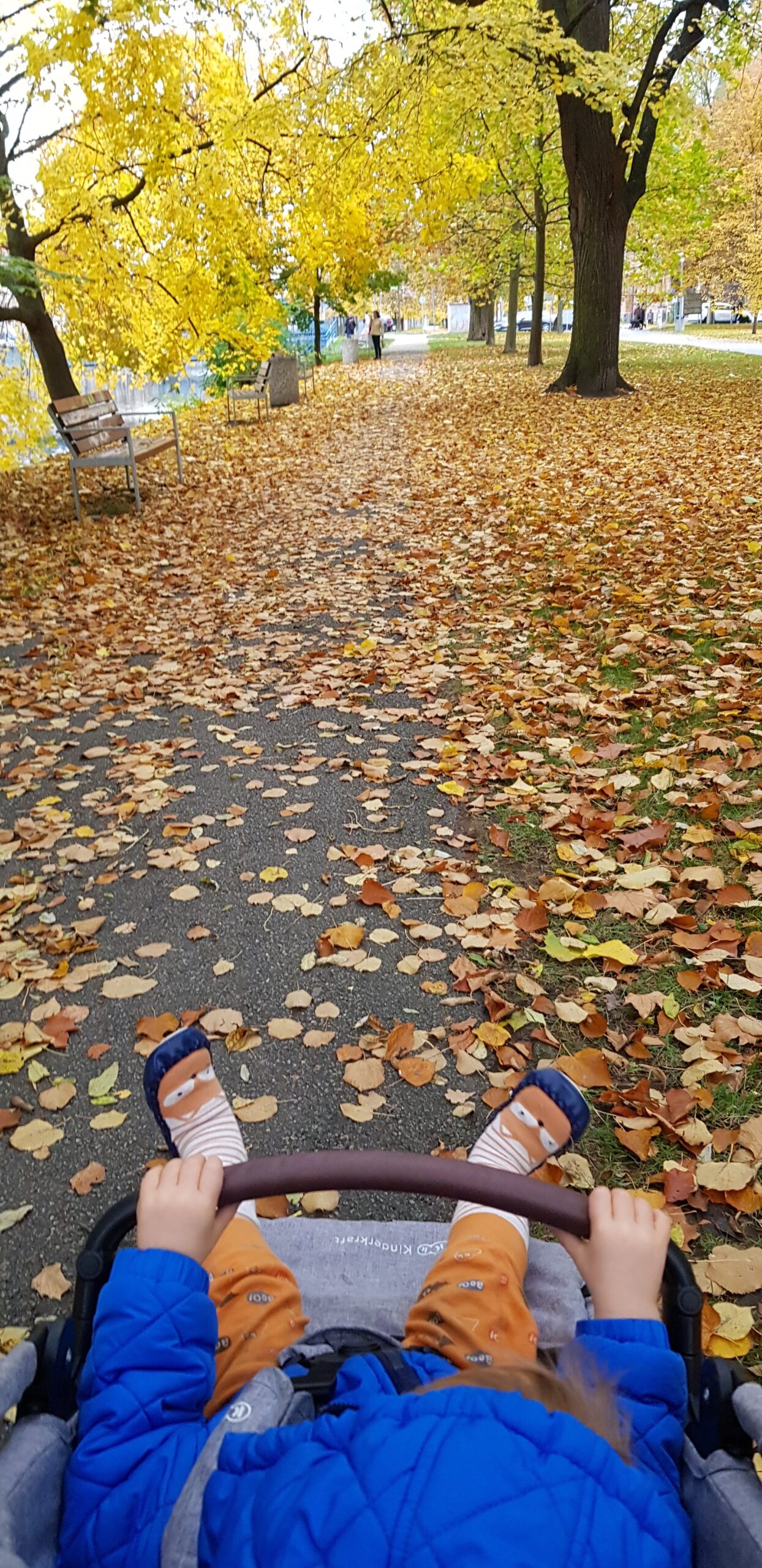 READING…
I started Dracul by Dacre Stoker and J.D. Barker right before Halloween and I've been loving it for this spooky autumn All Soul's period of the year. If you enjoyed Dracula, you will definitely enjoy this similarly-written one; a prequel inspired by texts and notes left behind by Bram Stoker during the writing of Dracula which centers on events in his youth. So far it's just the right amount of creepy, in my opinion (and perhaps, thankfully), not quite scary.
LISTENING…
We're just coming out of the Halloween season which means I can finally stop listening to Bauhaus's "Bella Lugosi is Dead" over and over and I've been enjoying Icelandic artists recently as it was just Airwaves season. On my record player is JFDR's New Dreams and in the past few days been listening to Önnu Jónu Son and Elinborg, both of whose sets I caught being streamed live from the festival.
LOVING…
Finding my groove again after returning back from the USA. It took over a month to feel somewhat normal again with life here and learning how to parent a toddler (and not a baby), truthfully speaking, but at the end of October I feel like I really got into it again and how wonderful life here in South Bohemia, Czech Republic is when you're with a little one on maternity leave! It is truly so family-friendly and love that many of my friends are also in the same phase of life I am. Lots of activities to do (we are still loving our baby swim lessons!) and baby cafes and parks to visit. I know that these are the sweet times… usually you only know it when those times have passed but I do get a sense of it now and I'm not taking it for granted these days. Maybe the fact that it's November and so beautiful outside with the fall colors but it's giving "gratitude". I feel really lucky to be here right now. The fact that life moves slower here can also be a good thing.
We also switched our rooms around this season and have our own bedroom to ourselves again! Maybe I'll do a little "room tour" to show how living with a toddler in a one-bedroom apartment can be done. Because it can… but a very particular way 😉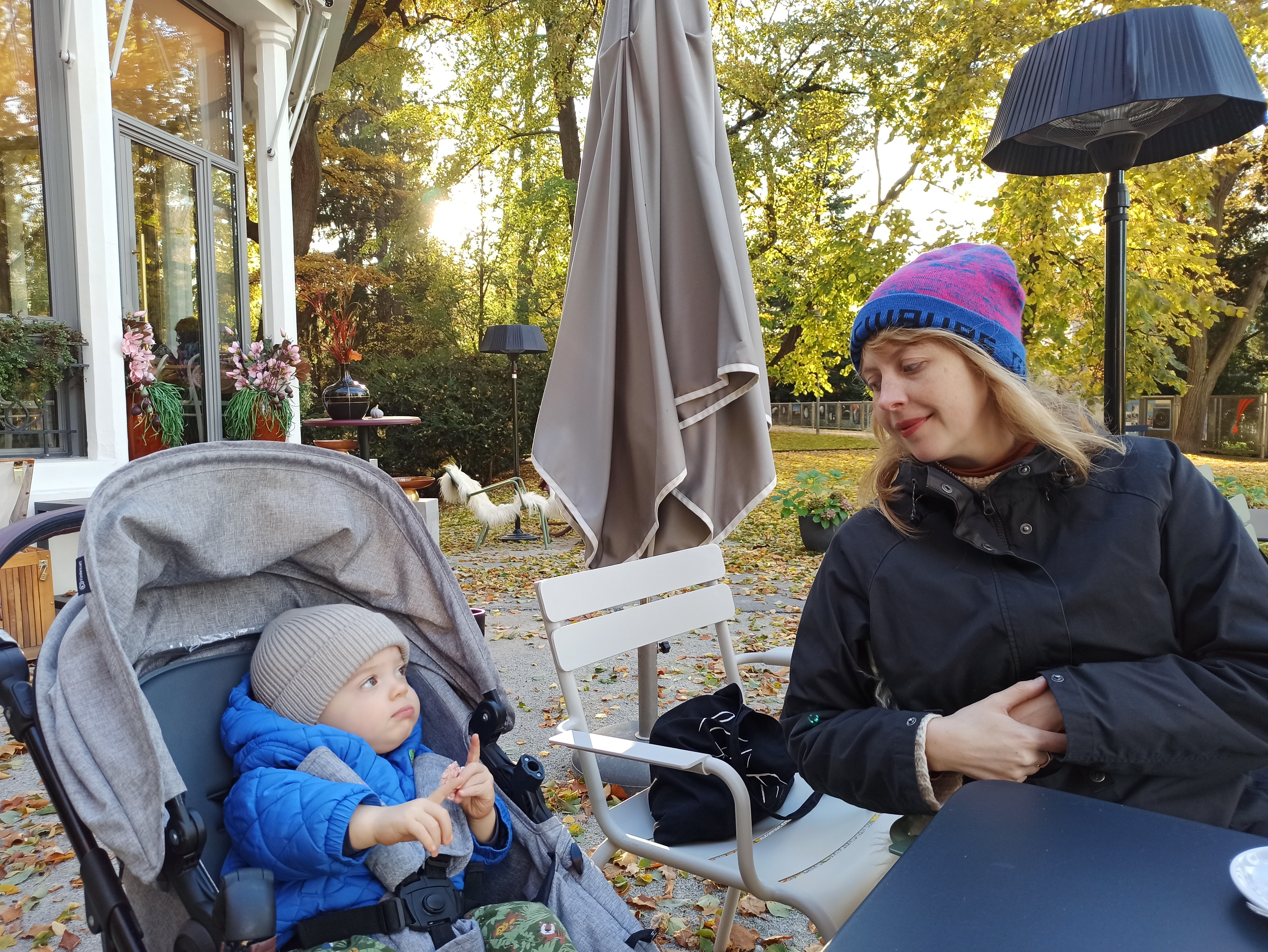 COOKING…
Simple-ish fall meals. I have a tendency to plan far too elaborate dinners than I can happily handle with everything else on my plate, but forcing myself to keep things simple. My recent favorites include a risotto with Italian sausage (delicious!), a simple black bean quesadilla with whatever cheeses we had and sauteed veggies, and lots of pumpkin soup. Pumpkin soup plain, curried pumpkin soup, pumpkin soup with miso and soba noodles. Of course, my favorite pumpkin pie oats! I accidentally discovered how much Mouse loves pumpkin when I was about to put some baked pumpkin slices in the fridge and he started pointing at it. I served him up some immediately and he ate nearly all of it! Favorite food territory, which is fitting because pumpkin was his first solid food last year.
PLANNING…
Nothing too big! We went to Prague a couple weeks ago for a bit of big city life, shopping and enjoying the beautiful capital (the best we could in rainy and wet weather) but there's been so much travel in the past year that we are just hunkering down and looking forward to local excursions in South Bohemia (or maybe nearby Upper-Austria) for the next few months. We haven't had a Christmas holiday at home since the pandemic year so it'll be a lot of fun to have a very typical Czech Christmastime again.
I've been considering looking for a babysitter here for the first time sometime this upcoming winter season (as soon as an unmissable event presents itself, I suppose) and I will be going back to work in February… for just one morning per week. It seems like the perfect amount as Mouse grows and becomes more independent, and I'm digging being able to have the slowest of transitions.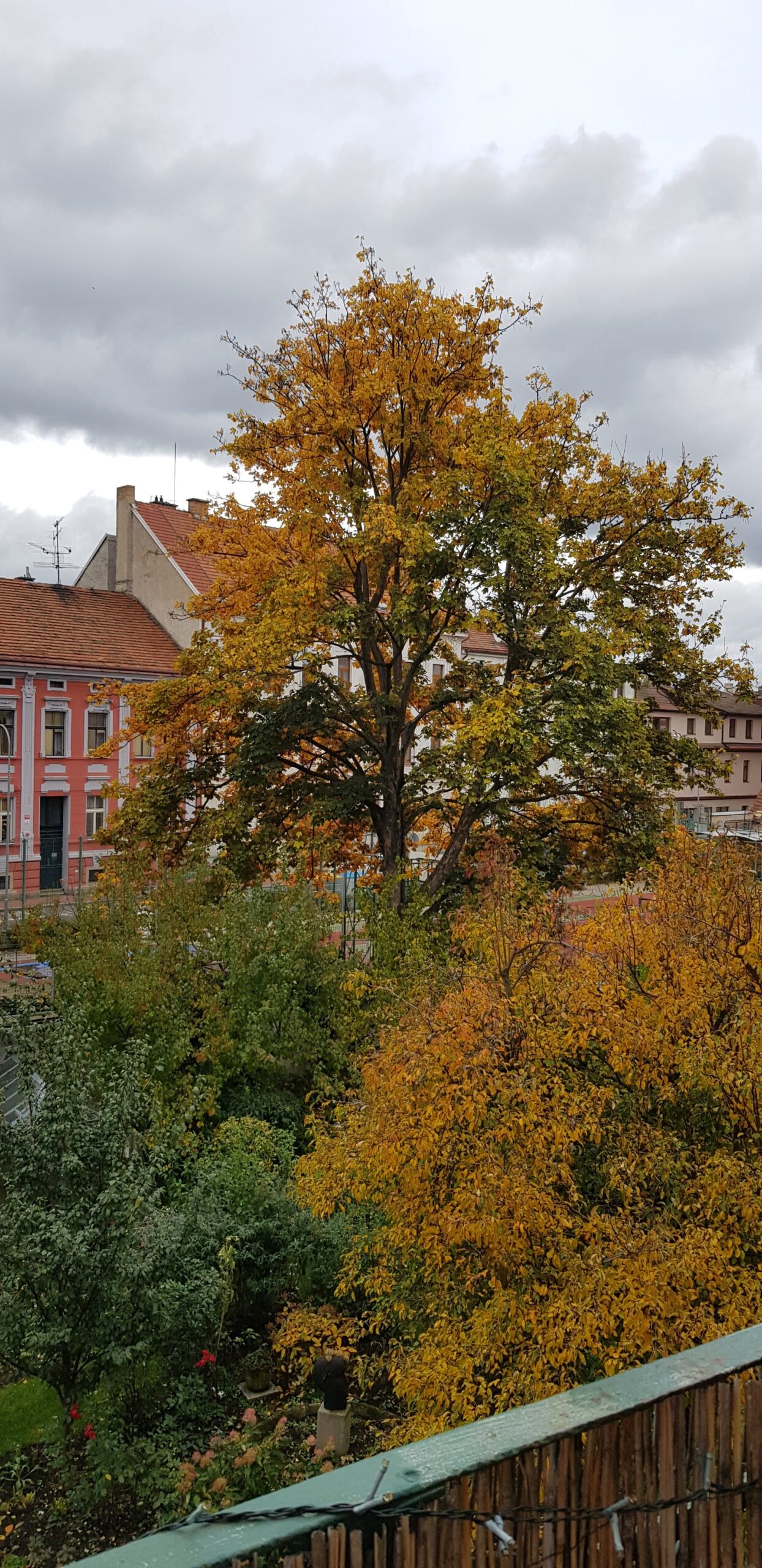 Now the weather has turned from mild autumn into the chill of pre-winter and we've pulled out the sweaters, wooly socks and baby snow suits. Our fantastic Christmas market here is set to open in a week's time (already!) and it's been hard to avoid that pre-Christmas feeling. I think about three or four days went by after Halloween until I saw the construction in the square, Christmas billboards, the unavoidable adverts and commercials. Here we are.
From time to time I reconsider if I should still be blogging vs. just social media, newsletters and the more popular choices for this decade (hah) but there's something about social media that my privacy-loving self tends to shy away from. I'd be actually worried about posting something going viral and having thousands of random people suddenly pour in! Here in this old blog I feel like I can sort of hide out, and those who already know where to find me can come visit. That being said, social media and blogging can feel sort of one-sided sometimes! Feel free to drop a comment and say hi, whether we know each other or not.
Wishing you a nice and unrushed autumn, hopefully unimpeded (or impeded, if you prefer!) by the upcoming Christmas season… at least a little bit longer.