A Little Post about Olomouc, Czech Republic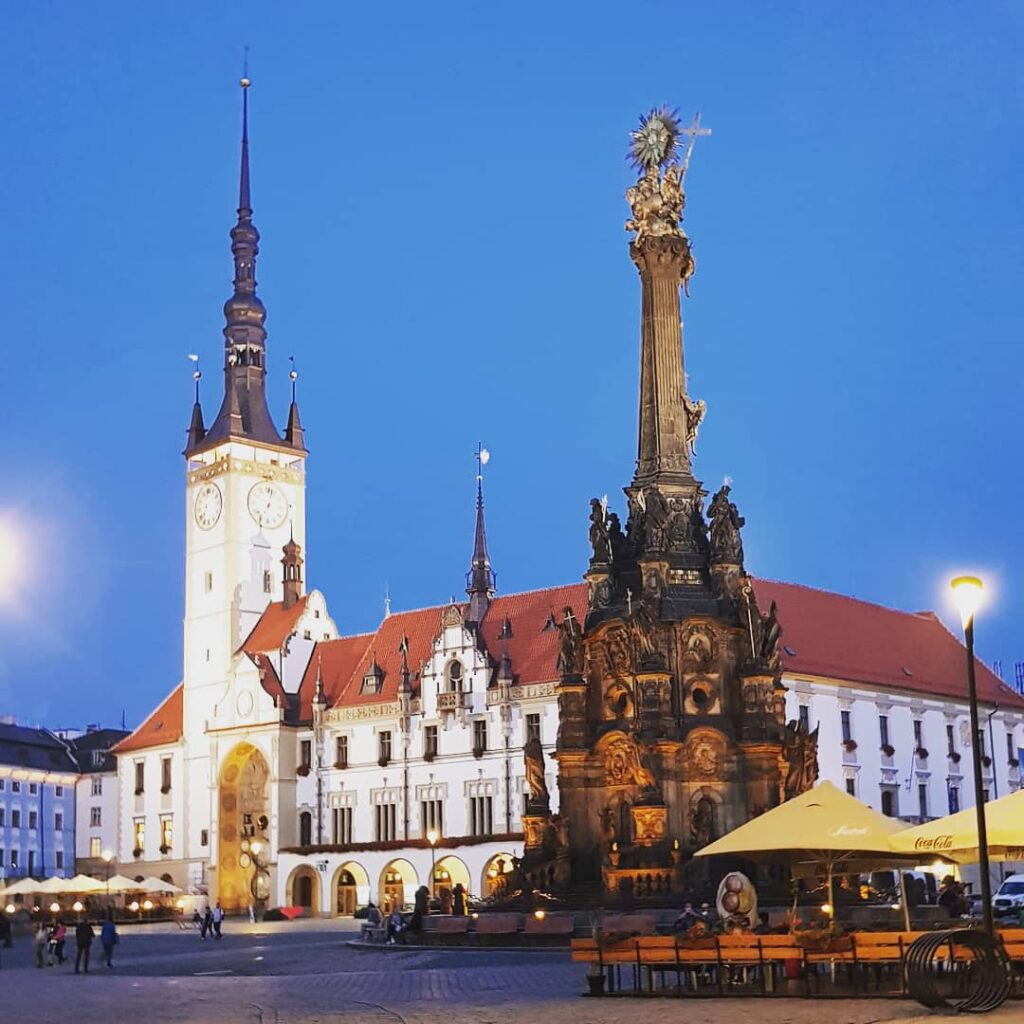 We took a little "hello fall" trip at the end of September to Olomouc – a city in the Moravian region of the country (about five hours by train from Budejovice) that has long been on our travel list – a very handy thing to consult when you're not sure what your next destination will be. A city break made the most sense seeing as the epidemiological situation at the moment wasn't not bad and just in case it goes sideways again, it would be nice to spend time in a city. Also the fact that it is in a completely different area of the country was exciting – it's always interesting to see how things are outside our little South Bohemia!
One thing I didn't expect before planning this trip was the price. Everything in Olomouc is not only "Prague prices" but I would say more. You can easily stay in Prague for cheaper than staying in Olomouc and I have no idea why. (Any ideas? Tell me in the comments!) Is it a conference city? You'd think the city that has the most university students per capita in the country would be also somewhat affordable? Our little pension cost $100 USD per night, fer chrissakes. (Note: That is not typical) Even so, it is absolutely worth it to get to experience this beautiful city with your own eyes, even if only once.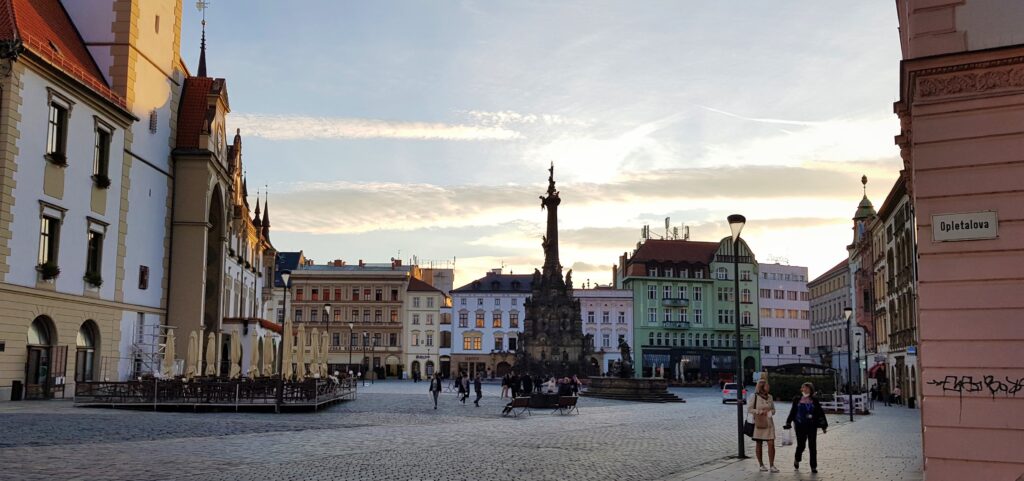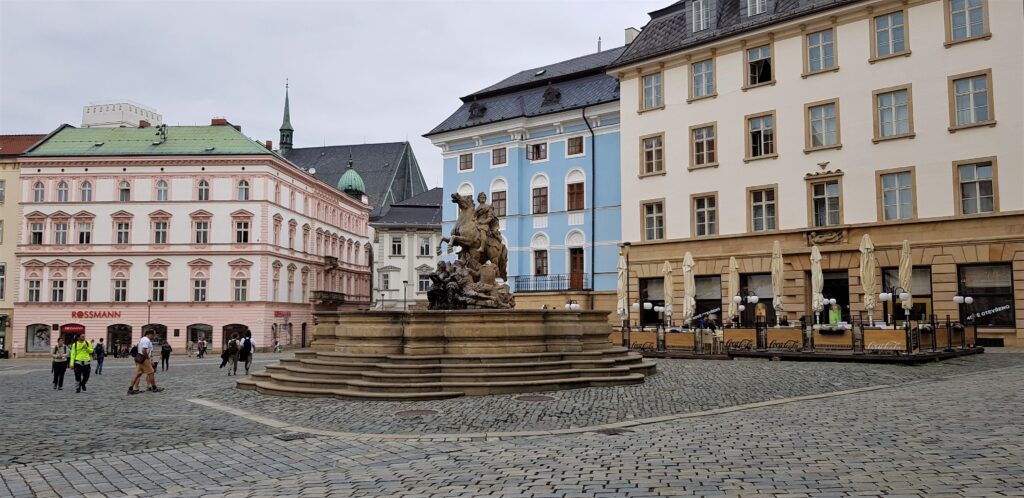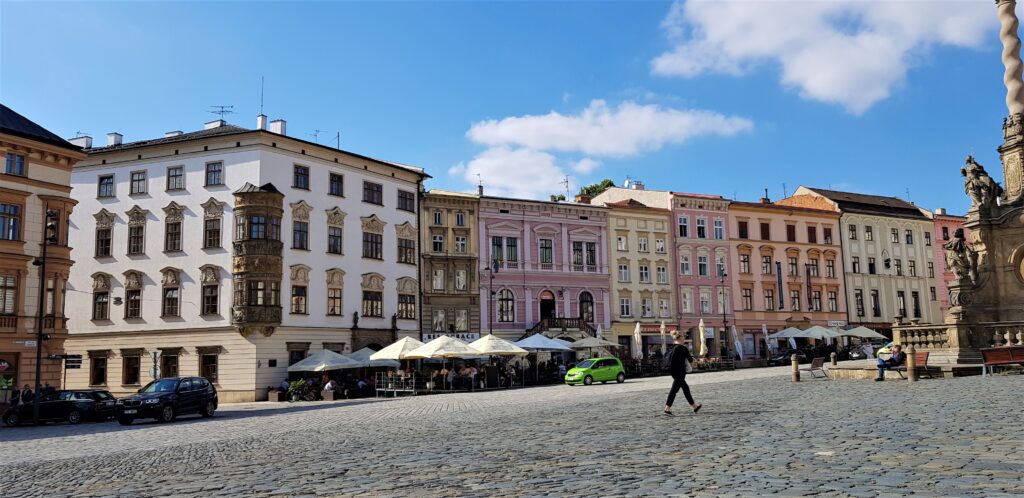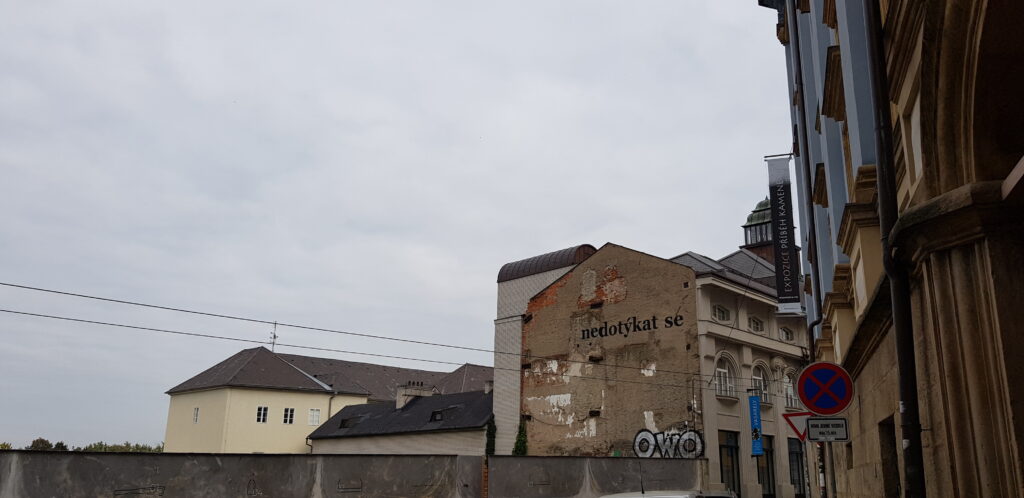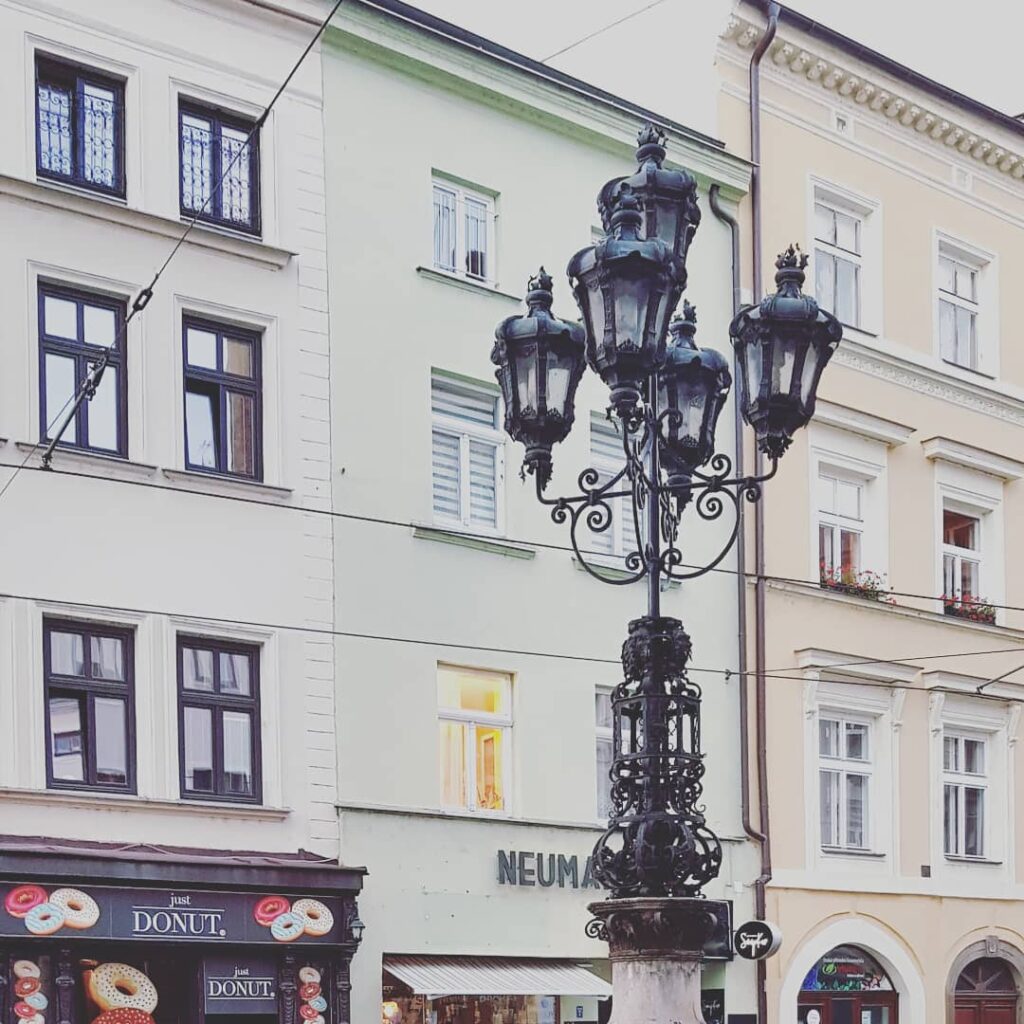 We stayed a quick walk from the two main squares, which are interestingly conjoined and have wonderful atmosphere. I got Vienna, Brno and Krakow vibes in this city. Although there are some things to see (a great modern art museum, visiting various cathedrals, an Archdiocese Museum), the ambiance of the city center alone is worth the trip. It was unexpectedly warm during our visit which made for very pleasant strolls around the lit monuments in the evening and lots of sitting outside at cafes. We did make sure to try tvarůžková pomazánka – a bread slice-topping spread made from tvarůžky cheese, purportedly the stinkiest cheese in the country. I was expecting something really, well, foul having heard its reputation, but my honest take? If you've had hermelín or oštiepok, it's not so much stronger. Really delicious! You can even visit an entire tvarůžky museum in nearby Loštice, or just stop into the tvarůžky shop in one of the main squares. Most traditional Czech restaurants or pubs around the center serve some form of it so there is ample opportunity to try it out. I found it interesting that when the Czech Republic was getting ready to join the EU in 2004, they were told they had to halt with the production of this cheese. What ended up happening? Careful negotiations to make sure that Moravians could continue their cheese-making traditions to this day.
A note must be said about the city's famous astronomical clock (orloj), made by the same artist as Prague's — it is a sight to behold. I almost hate to post any photos of it because it should just be seen in person and they look like garbage compared to the real thing, but I did not expect the intricate mosaic work (see top photo) at all. What a stunning piece of art and a treasure for this city to put on display, attached to the town hall in the center of the city. Not to mention the UNESCO-protected Holy Trinity Plague Column, prominently featured in the second photo being one of the most beautiful Baroque feats of architecture I've witnessed outside Prague.
The coffee selection is also completely out of control in this city – I suppose all of the students are great business! You have your pick of the litter: Miss Sophie's, Kavárna V lese, Trouble, Traffic, Long Story Short, Kikafe, Love Coffee, Konvikt… there's even a Starbucks in the Šantovka shopping center (Sezona Pumpkin Spice je tu and I shan't be apologizing for it)!
Not only is the coffee scene good and the architecture worth the visit alone, you can certainly while away a warm afternoon in the park surrounding the old city and find some interesting things. A barracks? Mini-golf? A mausoleum? It seemed that the city was quite empty that weekend so we mostly had this lovely space to ourselves.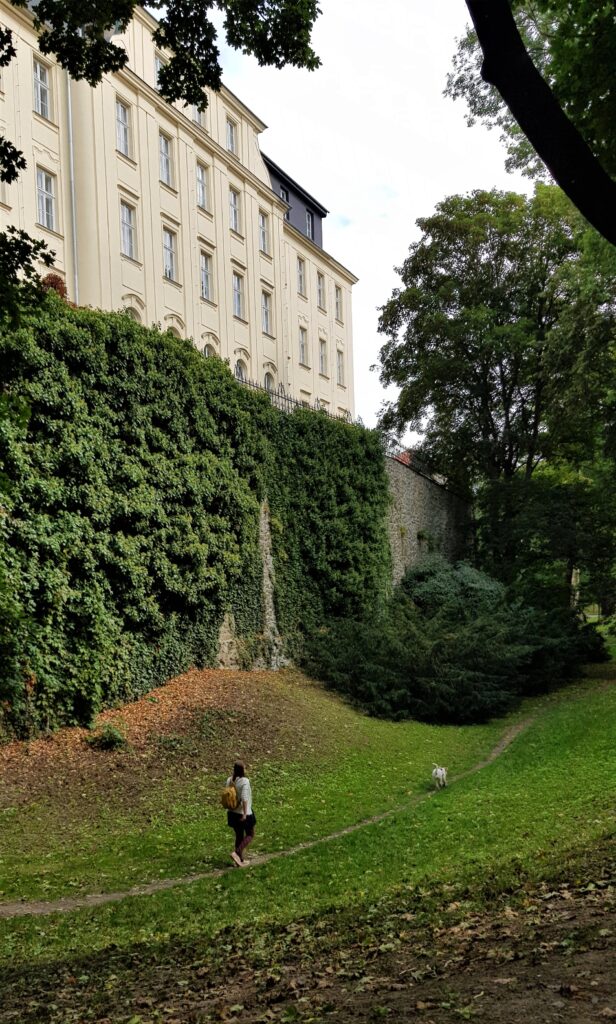 Have I rarely felt more fancy that sitting in the quintessentially European garden of Long Story Short's eatery, sipping blueberry lemonade and nibbling on charcuterie? Yes. Did I feel even better hanging with my boo in one of the square's at night, swilling Greek beers and snacking on French fries on a warm early autumn night? Also, yes.
The many experiences Olomouc has to offer, all of them wonderful.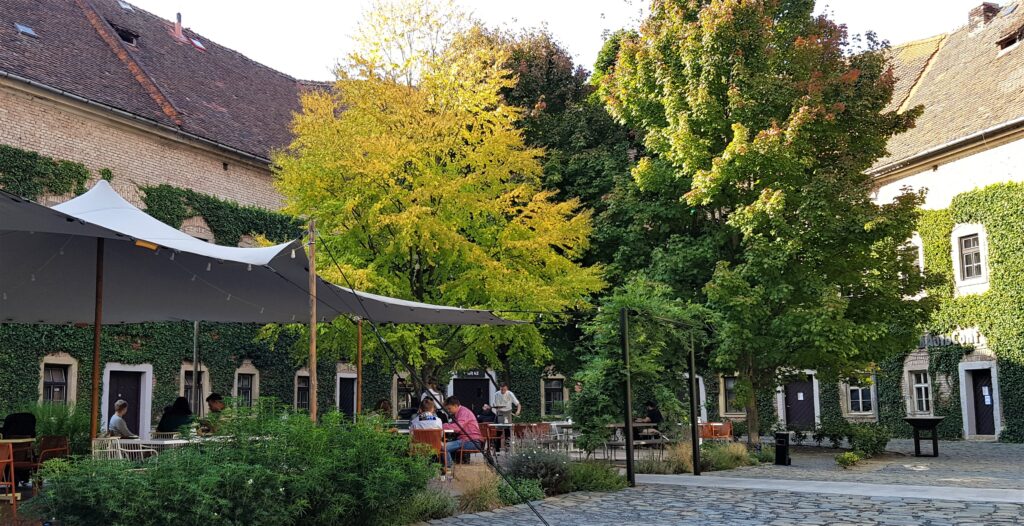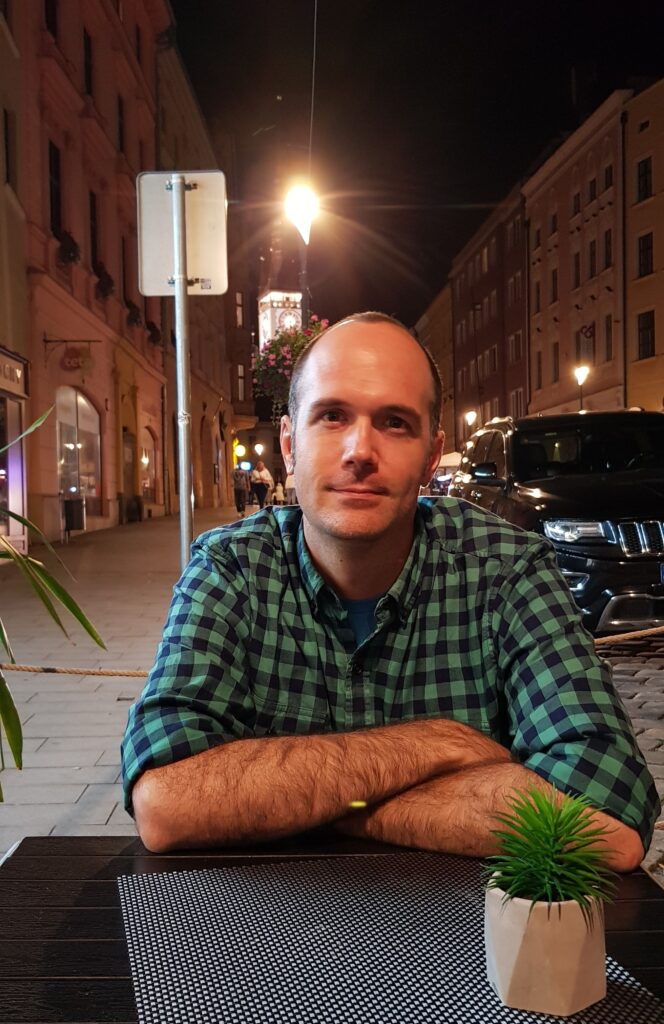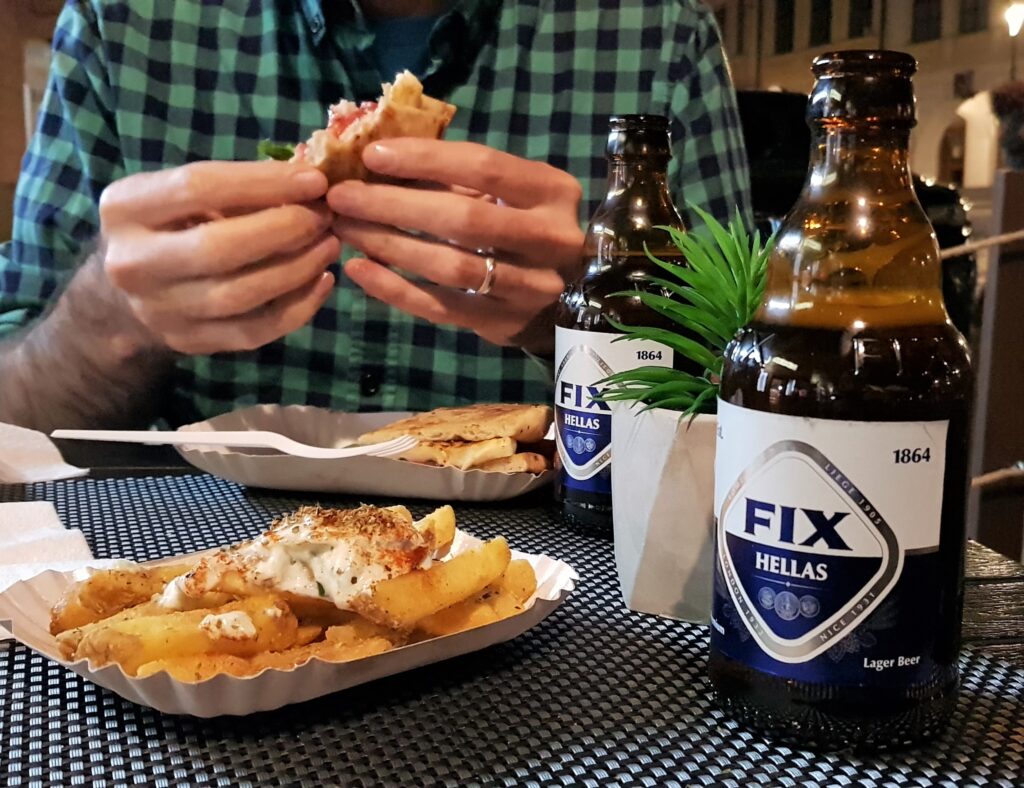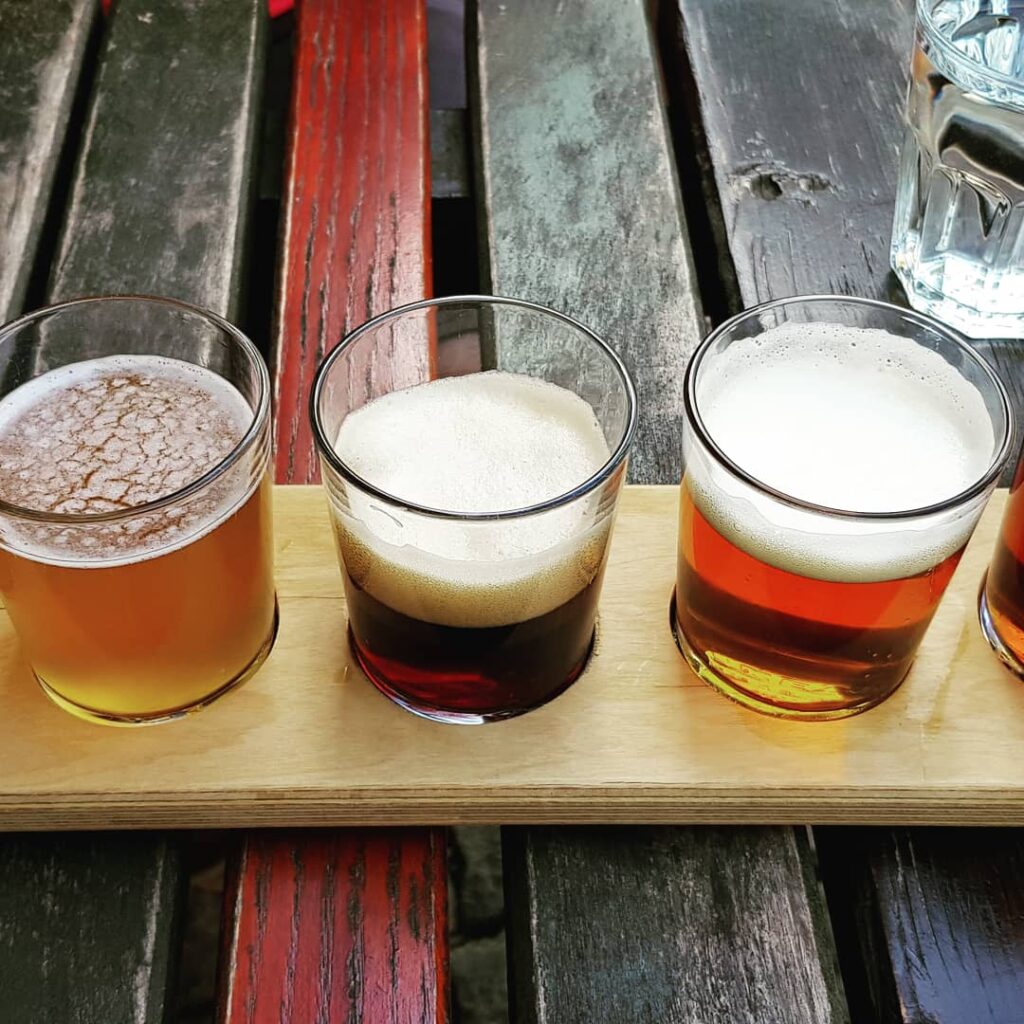 As the weather was so gorgeous, I fancied a bit of a hiking trip on our final day, so we just started hiking northeast, stopping at a historical monastery which is now a functioning hospital. I wouldn't necessarily recommend the hike as it was just your standard very long walk, but the prize at the end was sublime: the Chotmout Brewery! Set at the edge of a little village to the north of Olomouc called Chotmoutov, this brewery was the perfect place to grab lunch, enjoy the pleasant garden and taste the delicious Chotmout beers. We ordered a flight (Czech: degustační prkénko – literally, "little tasting board") and were not one bit disappointed. They also had lovely lunch options and even a few vegetarian dishes. I don't think anyone would be sad to end their hike here or take a break.
If you're looking for a slower-paced city trip in a place with very few tourists and are happy to wander, eat, drink and live the good life, you wouldn't go wrong in this underrated Moravian city. The three nights we spent there felt a bit long for me, but if you went by car and could also see nearby sights like Bouzov castle or Kroměříž, three could be perfect. I've long been a fan of the Bohemian Hotels group and so had hoped to stay at Miss Sophie's Olomouc, but they sadly aren't dog-friendly, however if you can, don't miss a stay there! Otherwise, low-key Pension Kriva where we stayed did the job with an excellent location and one of the best hotel breakfasts I've ever had.
My final takeaway on this place: Anyone would be so lucky to study or live here — what a treasure. With a comfortable central location directly between Prague and Brno, it seems easy to get around being based in Olomouc.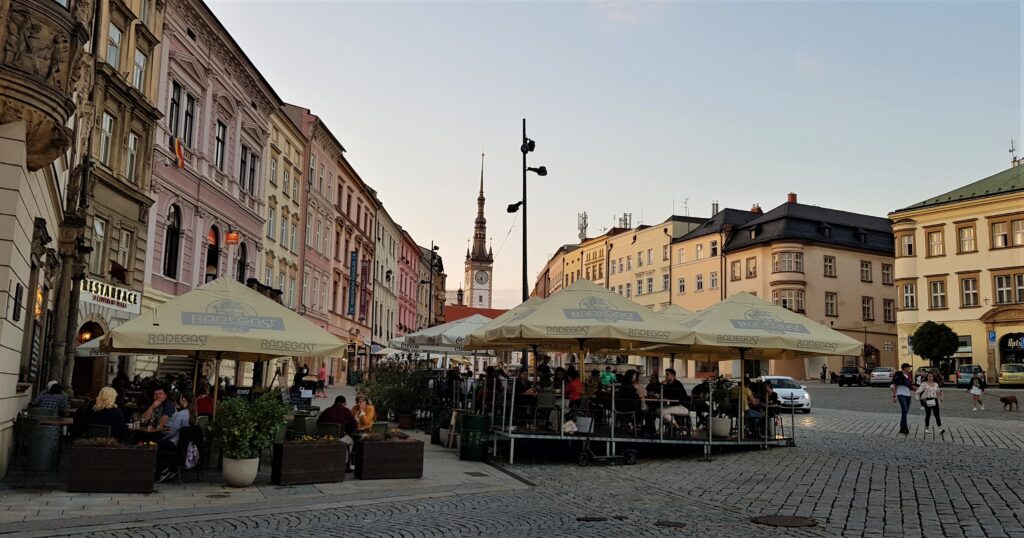 Have you been to this area of the country before? What's on your Czech must-see list next? A long-awaited (at least it feels like that) life lately post is likely up next.
PS, You might like Czech Must-See UNESCO Sights + My Czech Travel Wishlist from last year.