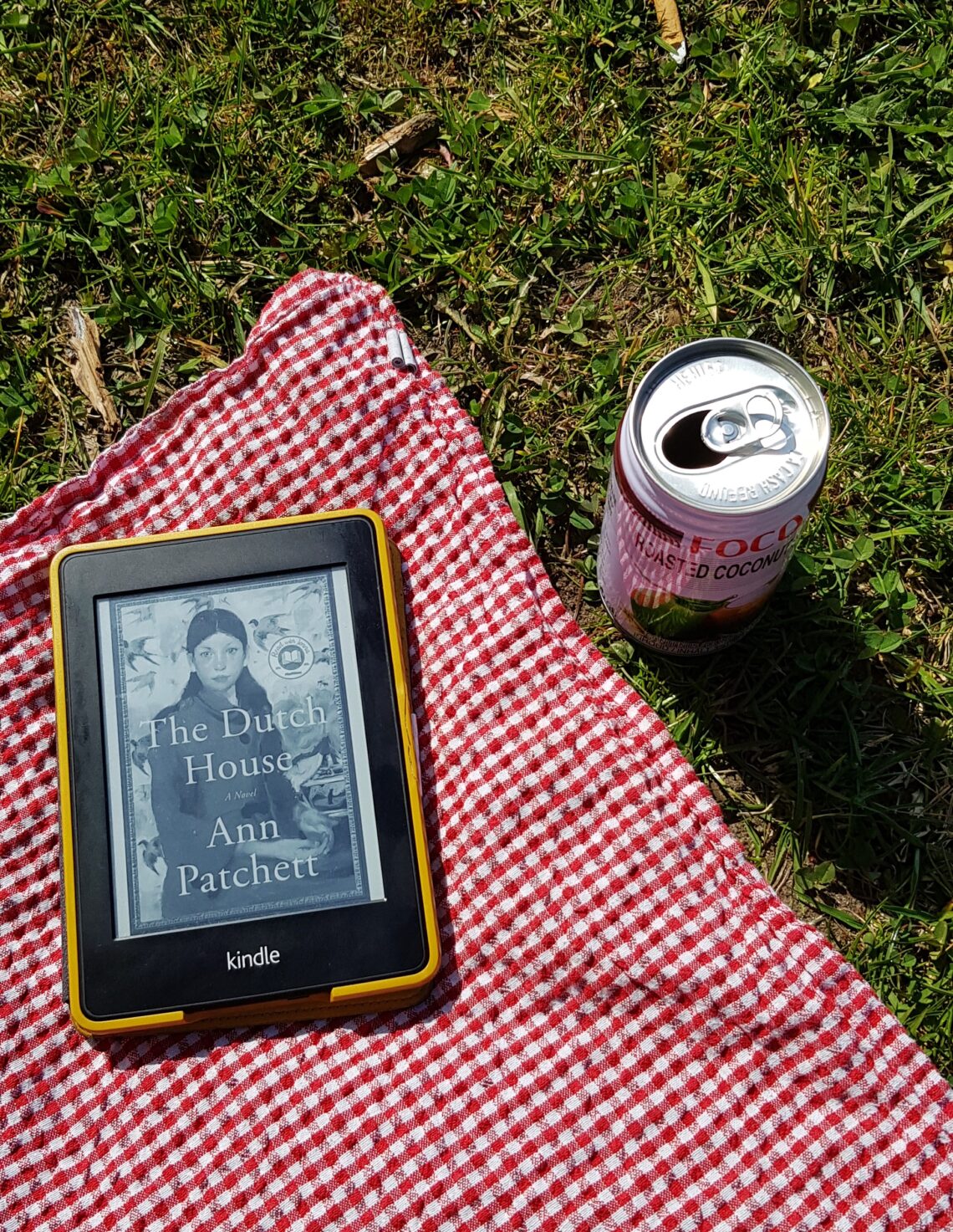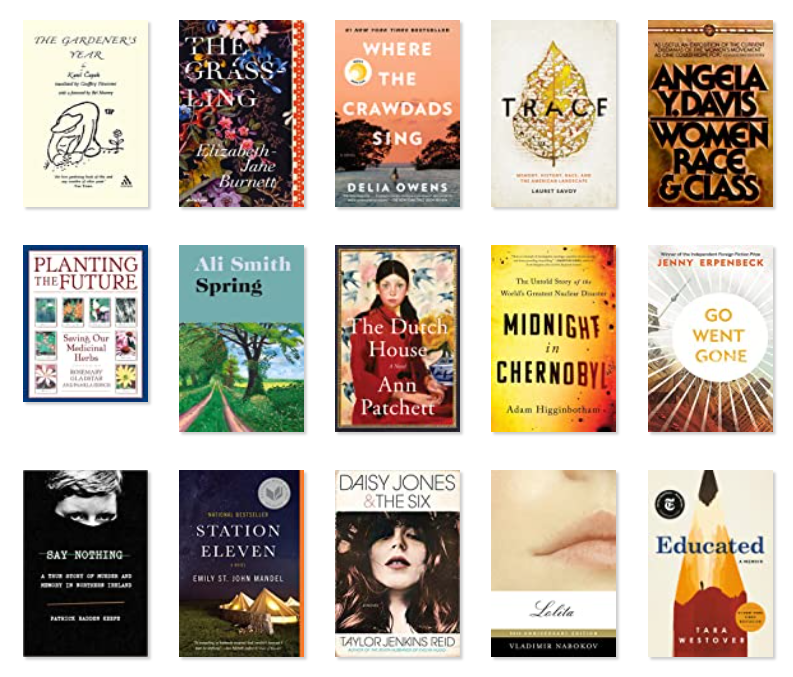 A big year for reading it was! I set my reading goal intentionally low at twenty books, but in the end I managed thirty-one! Perhaps this was because I still wasn't sure if I would undertake any kind of formal studies and wanted to emphasize quality over quantity, and although I greatly surpassed it, I don't really think the pandemic was the culprit. This was the first year that I really, actively considered reading books a hobby. Before it was just something I did, I guess, but now it's gone full-out obsession, I'm either sorry or delighted to say. Ironically, I feel like I spend more time thinking about what I want to read and looking up book things online than reading.
In February, I joined a book club and in the summer months, I took part on a series in which we read nature writing by Black authors, so there was more curation than ever before in the actual book choices, but it's clear looking at my picks (below) that the ones I chose myself were nearly always my favorites. I focused on making more time for reading before bed every night as well as hours of reading while lying in on weekend or holiday mornings. (The best!)
Last year I also discovered the joy of reading plays out-loud with another person as an alternative to TV or other diversion. It's too much fun — I haven't explored a certain play so deeply since high school.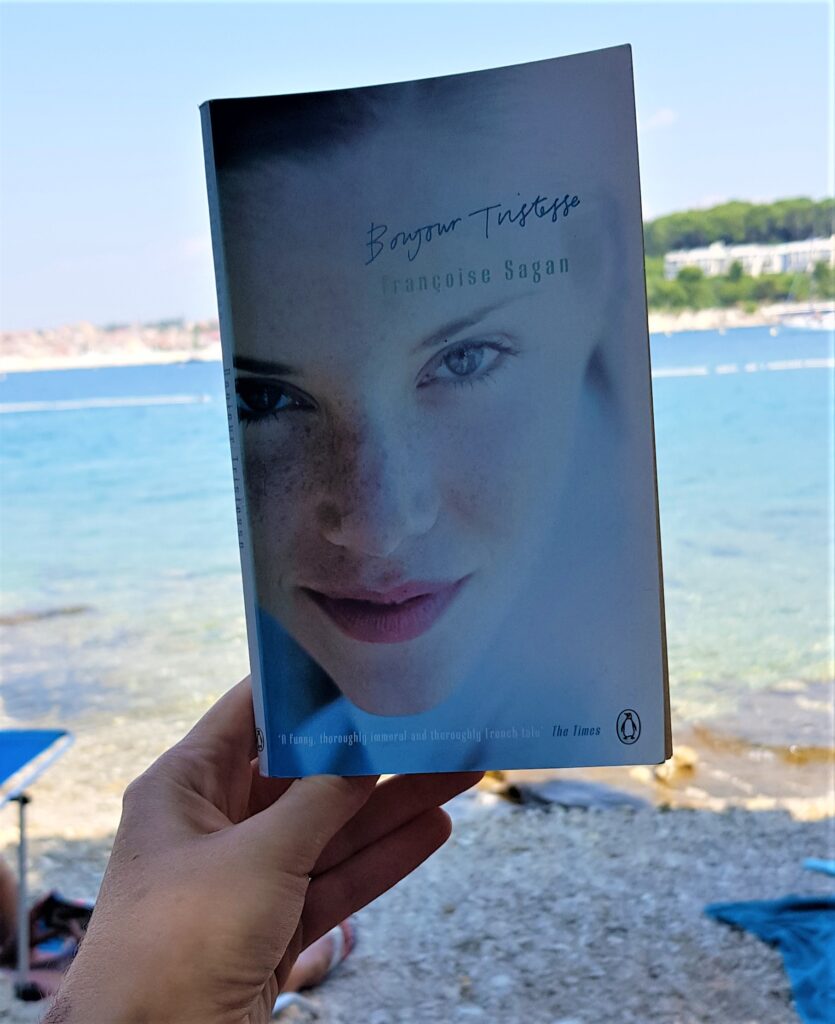 Now, to the favorites!
Favorite Overall Fiction – Station Eleven, by Emily Mandel. This book, about a deadly pandemic which wipes out most of civilization on earth, really shook me to the core when it was announced as our book club pick back in February. If you remember what was going on in February – very scary virus news. Even though it was a very unsettling and eerie time to be reading this, I can never forget how good this story was, how well thought-out the path, the places, the characters were. This book had me looking up fictional places afterwards to see what real-life cities they were based on (did you know The Airport was based on Gerald R. Ford International Airport just outside of Grand Rapids, Michigan?) I look forward to the day when enough time goes by that I can re-read this, and very excited about the forthcoming film.
Best Historical Non-Fiction – Say Nothing, by Patrick Radden Keefe. Chronicling the Troubles of 1970's Northern Ireland, this was just has fascinating as it was harrowing. I had been wanting to learn more about this topic after seeing the film '71 and I can't think of a better work to dive into than this one. Keefe has done such a good job investigating that I truly think there are details in this book that were unknown prior to its publishing. Would read again.
Class Act Beach Read – Bonjour Tristesse, by Françoise Sagan. What a light, mischievous read that takes place at the French Riviera, practically begging for you to take it along in your beach bag. Bourgeoisie French society, summer romance, a villa on the beach, a school girl living with her widowed father… the only thing that could ruin the summer is if some woman came between the two of them. This is definitely one for the bookshelf as I know I'll want to take it with my on vacation again!
Favorite Memoir – Wintering: The Power of Rest and Retreat in Difficult Times by Katherine May. Oh, how I adored this book. Read right on the cusp of the Winter Solstice which was absolutely the perfect time to do so as the book starts in September and goes through the wintry months while finally halting at the beginning of spring. I wasn't sure exactly what I was going to get going into it, but it didn't matter – I was exactly what I needed to read at the time I read it. The author speaks about hardships she faced during one particularly difficult time in her life, and yet so much wit and humor is sprinkled in. Some anecdotes had me literally laughing out loud and retelling them to the first person who would listen. I loved exploring the concept of winter and wintering, what winter means in other countries and cultures (who does winter best?) but also, what it means to winter as a verb, which the title deftly alludes to. It felt like a good, long talk with a best friend about all the deep stuff that matters to us.
I almost enrolled in drama school after reading If We Were Villains by M.L. Rio. This is probably the closest we're ever going to get to The Secret History, so thanking my lucky stars that Shakespeare scholar Rio wrote this for us. A dark academia classic with the requisite murder, hedonism and themes of trust, I flew through this and felt both deeply settled and unsettled. And the ending. you know what I'm talking about. You think from the first few pages that you know what happens at the end, but for better or worse, that simply was not the case.
Biggest Disappointment – Daisy Jones and the Six, by Taylor Jenkins Reid. Anytime I read a really buzzed-about book and it doesn't meet my expectations, I can't help but feel really ding dang disappointed. I am an avid reader of rock biographies, and silly me, I thought this was one. Nope. It's a work of complete fiction written in a very VH1: Behind The Music style which is intriguing, but the thing was just full of cliche after trope after cliche. I was bored, frankly, but perhaps someone who is new to the rock genre of reading may enjoy the story line. The only saving grace was the heartfelt ending.
Such a Fun Age is just as good as everyone says it is, Rebecca wasn't everything that I hoped it would be (don't @ me) but was still great, Midnight in Chernobyl is fantastic, and I finally finished my first re-read of the Harry Potter series since I was a teenager, which was wonderful. 70% of the books I read were by women. I'm also satisfied with the nice mix of contemporary, fiction, non-fiction and classics from this year. I also took part in my first "Readathon" (ie, reading all day long from the moment you wake up 'til you can't keep your eyes open any longer) – I wanted to do eight hours and I definitely didn't manage it due to normal people things like brunch, yoga class, and needing "thinking time", but it was a fun experiment and I hope to repeat it and be more successful this summer.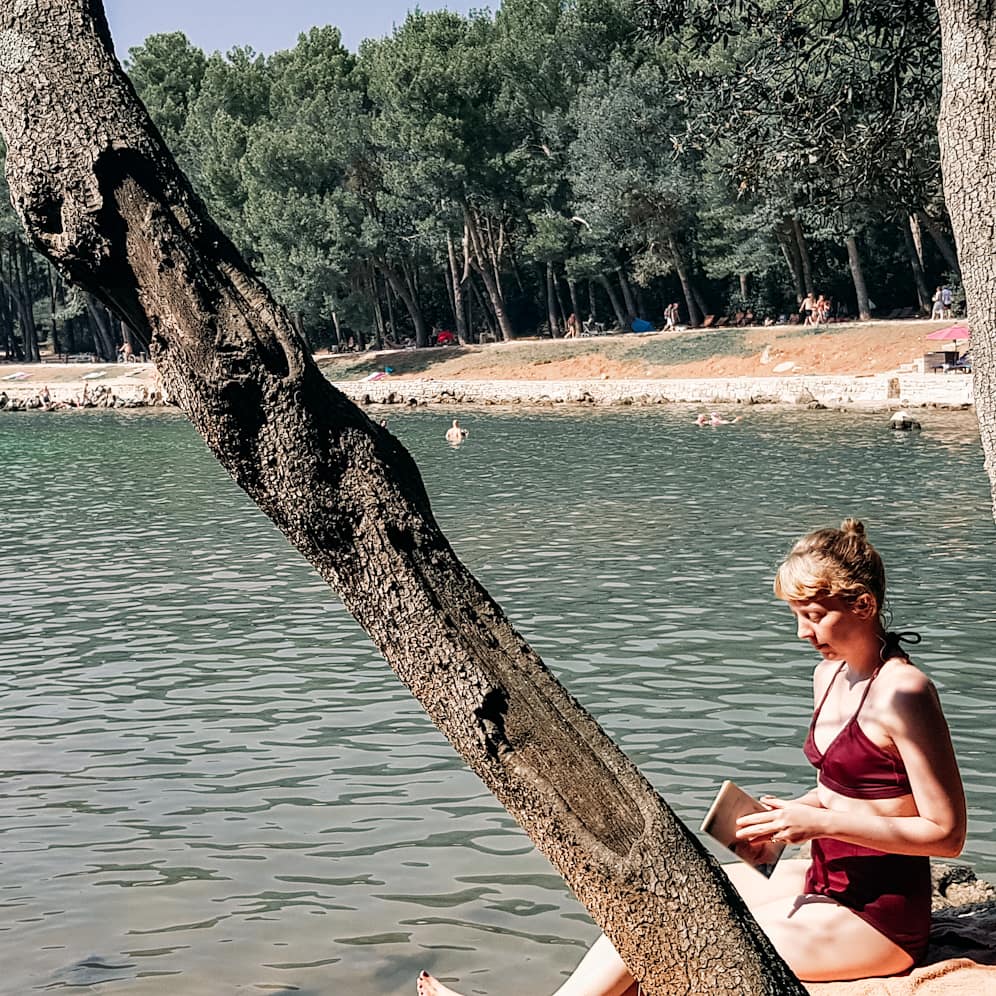 This Year…
I'm so glad to be participating in Our Year in Translation! You choose a translated work from one country or region per month to read and the countries are all preassigned. It's such a great way to explore literature from other areas of the world, especially those which perhaps you wouldn't have thought to read otherwise.
Would anyone else like to take part? If so, grab a book on your shelf by an author from the Land of the Rising Sun, because it's #JanuaryInJapan. Alex is allegedly going to take part with me, and I'm hoping some of you might, too! I'm reading my first Murakami, Norwegian Wood which I am really enjoying so far. People tend to complain that his writing style is unbearably slow, but I guess that's just the kind of thing I feel like reading sometimes, especially in this slow, snowy winter.
I maybe just maybe will finally crack open my long-suffering philosophy books this year – here's to hoping, but am a little daunted about everything on my TBR pile as well as the various clubs and challenges I'm doing.
All the better to sign off now and get to reading, I guess!
Have you read any of these books? Please tell me, what is a book that you deeply enjoyed last year? Happy reading, friends.
PS, You might like Books of 2019, 2018, 2017, 2016, 2015. My GoodReads is over here.