The Spooky October Film Series, Part VII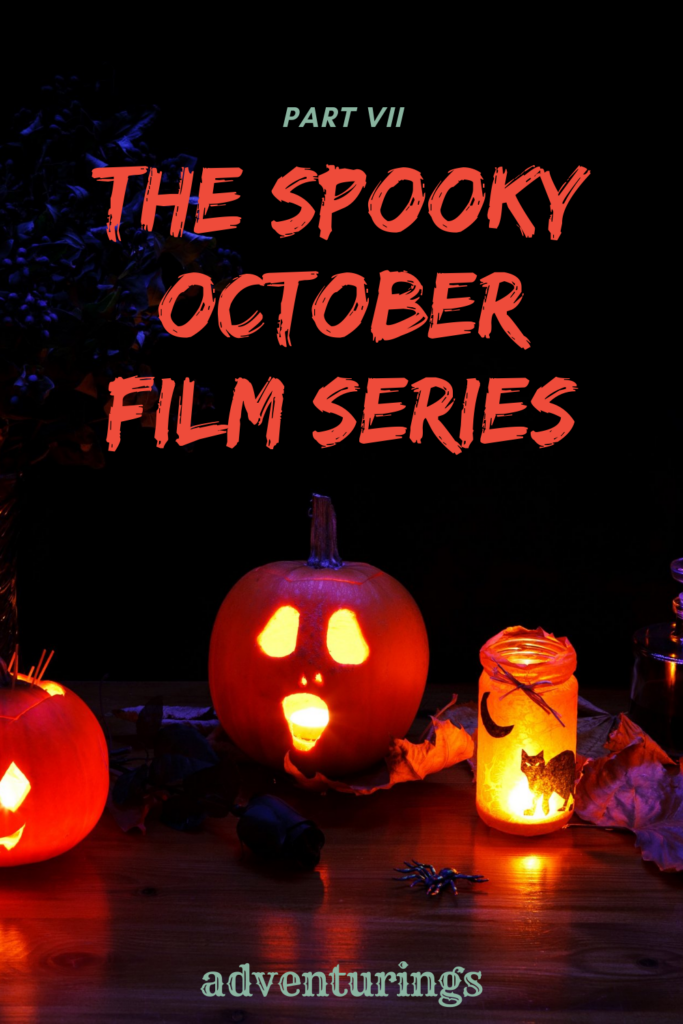 What are your Halloween traditions like? Mine entail a near devotional spooky film every Sunday night in October in the lead-up to the holiday… however, it can't be any of the same films we've seen in the past several years!
It's not too hard to think up different films that still perfectly fit the Halloween bill if you're myself or Alex. This year, as I'm also reading Dracula, I was really feeling the vampire theme. I was, however, not allowed to bring Twilight into the mix (I guess on my own time…) so this is the list we came up with this year. I hope it helps spark some Halloween night inspiration for you!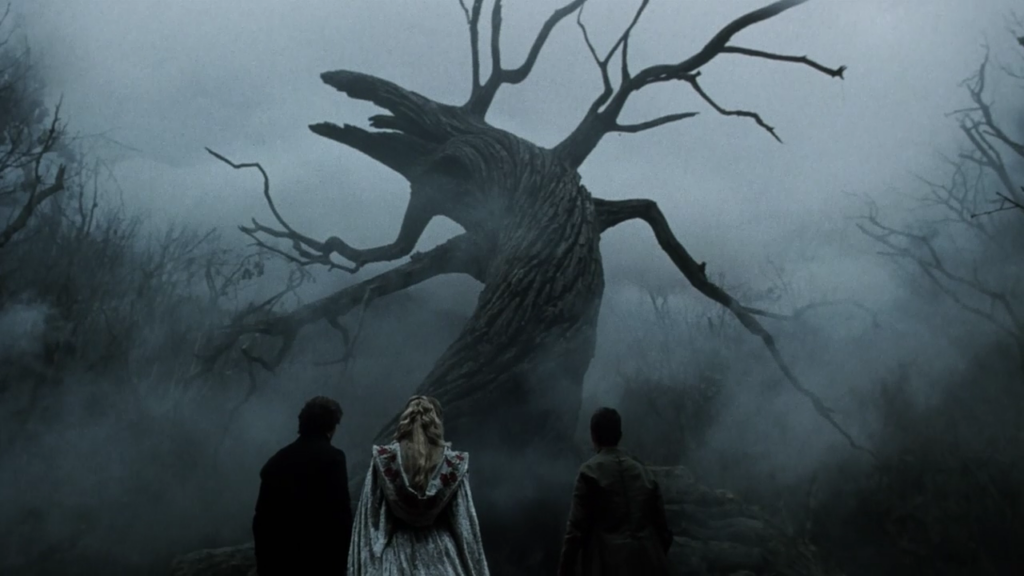 Sleepy Hollow (1999), dir. Tim Burton
A great pick to start off Halloween movie watching, and can't believe I had never seen this Tim Burton film. Johnny Depp is at his best here (in my opinion) in this chilling tale of investigating decaptiations that shock a small New England village set in 1799. This one has plenty of spook and mystery while not being too scary, also featuring Christina Ricci and Michael Gambon. I'd even use the word delightful to describe the viewing experience, as much as a film about a Headless Horseman going around slicing peoples' heads is delightful.
Rating: 5/5 ghosts for honestly everything you'd want in a Halloween movie.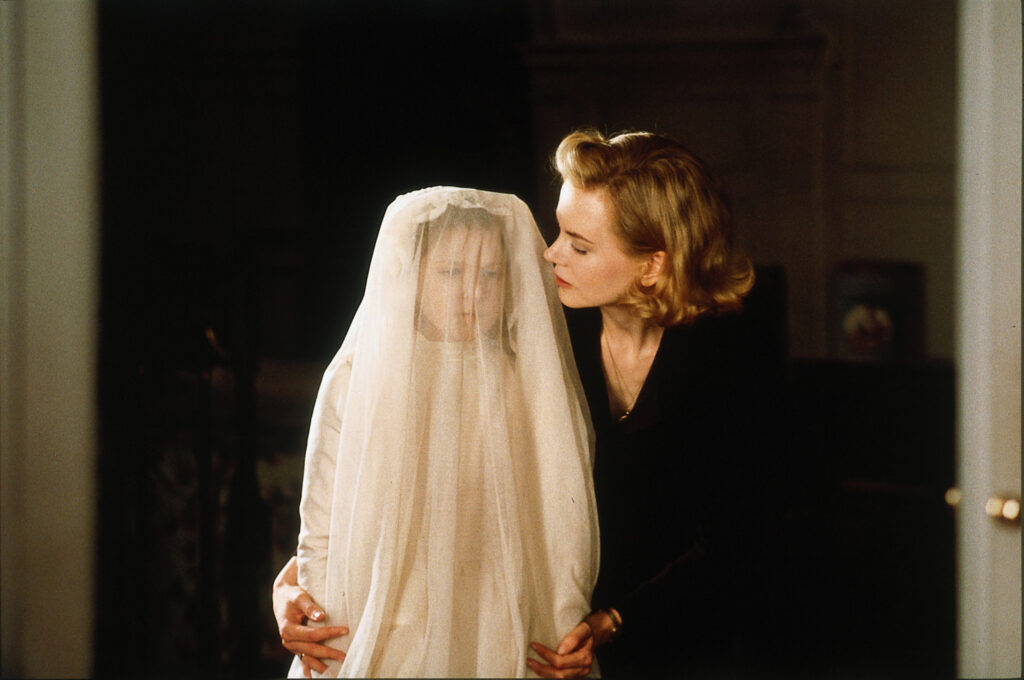 The Others (2001), dir. Alejandro Amenabar
A slow-burn drama and thriller set on Jersey, Channel Islands in 1945. The madam of the house lives in a giant mansion with her two photosensitive children who must always be kept shrouded in the darkest rooms of the house, waiting for her husband to come home from war when odd things start happening inside the house. It has a cold, gothic creepiness to it as well as ghosts! Alex strongly feels this is the lovely Nicole Kidman's best performance to date, and it's hard to disagree.
Rating: 5/5 ghosts for, well, ghosts but also a fog that never goes away, incredibly creepy 19th century portraits of the dead and a great graveyard scene.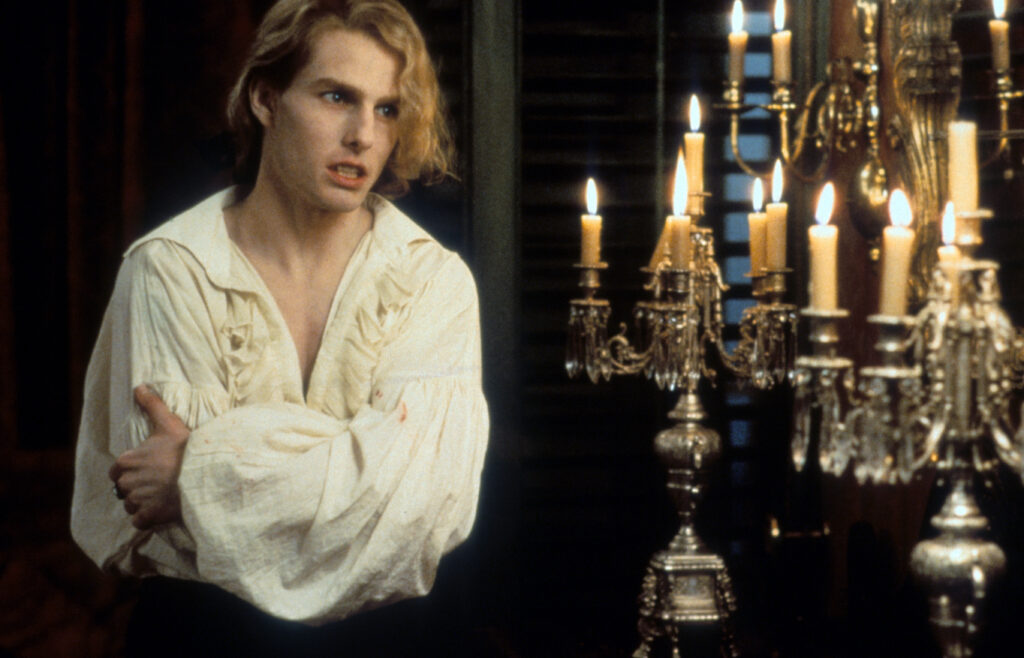 Interview With a Vampire: The Vampire Chronicles (1994), dir. Neil Jordan
I'm going to tell my kids this was Twilight. Okay, but really, this movie is a lot of fun, especially seeing a younger Tom Cruise and Brad Pitt as vampires, terrorizing New Orleans through hundreds of years and we get to see most of it. I knew of this film as Kirsten Dunst's film debut and it was interesting to see what she could do at such a young age. It might not be Pitt's most remarkable acting hour, but Cruise really steals the show here. Recommended for any fans of those vampire shows or films that the kids like nowadays. Love how nineties this feels at the beginning and end (in "present day").
Rating: 3/5 for so many vampires and so much blood-sucking, you won't even know what to do with yourself, but it didn't keep my attention as rapt as the other two, above.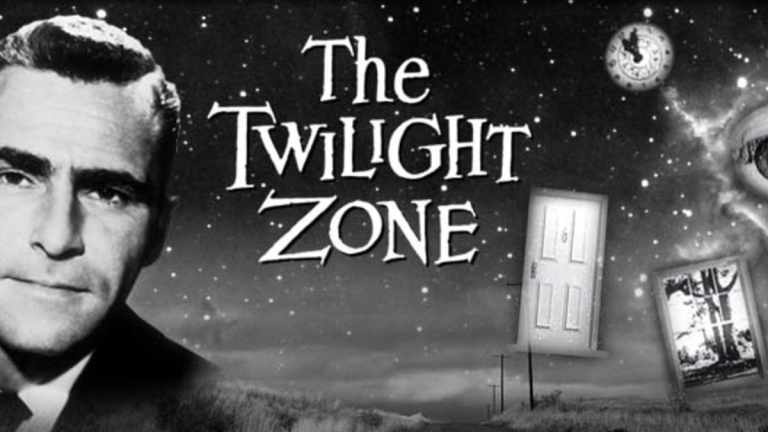 The Twilight Zone (TV Series)
Normally on Halloween night, we like to watch an old Universal monster movie (like Frankenstein, Wolf Man, etc) but tonight, I really wanted to work in a few episodes of The Twilight Zone in the glow of our carved jack-o'-lanterns instead since we've already seen all of the stand-out movie monster films. We're planning to watch some of the all-time great episodes, such as Five Characters in Search of an Exit (S05 E06), The Monsters are Due on Maple Street (S1 E22) and others.
What have you been watching this month? Wishing everyone a very spooky and haunted Halloween if you're observing and see you soon for a Halloween re-cap and my new favorite drink recipe to serve for any autumn occasion.
PS, You might like more movie ideas in the past editions of The Spooky October Film Series: Part 1, Part 2, Part 3, Part 4, and Part 5 from last year.