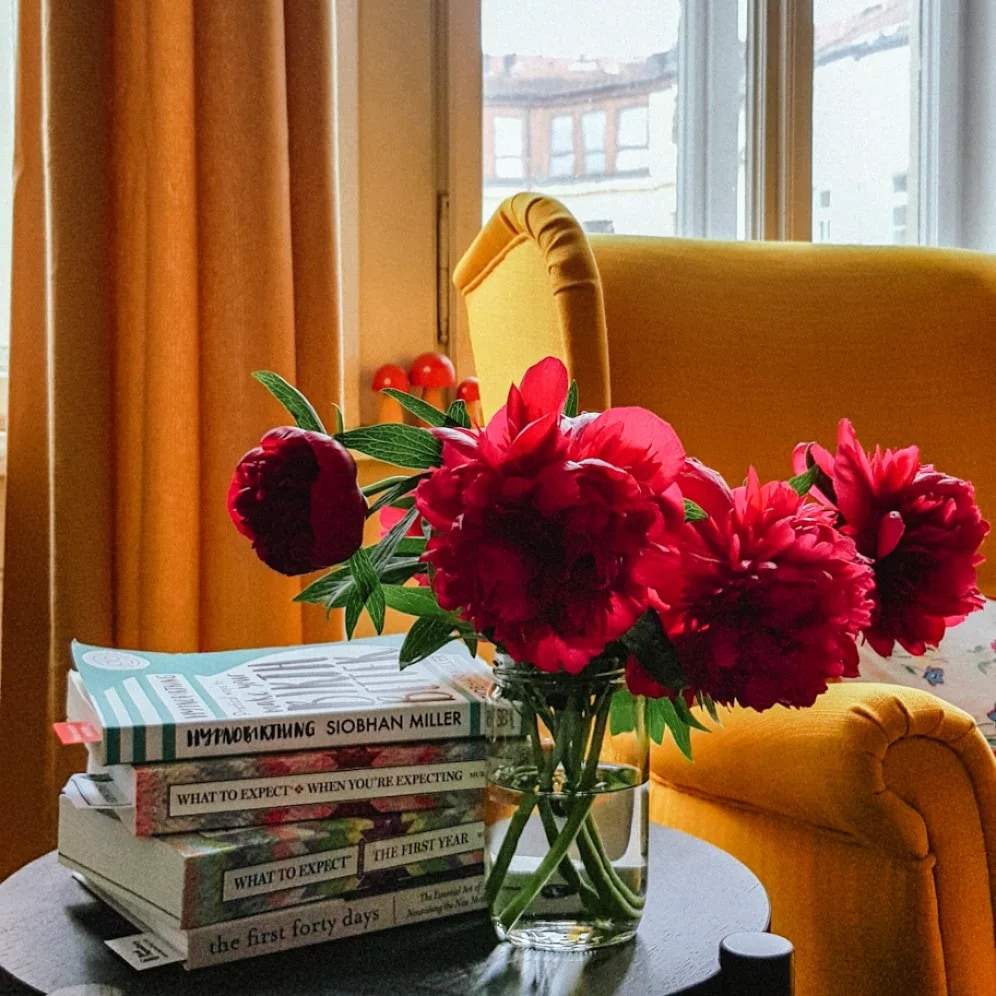 I really thought I wouldn't read that much this year. Fed up with reading a bunch of titles last year for book club that I wasn't that interested in last year, I jumped in and did a bunch of baby/pregnancy-related reading in the first half of the year, figuring that was all I'd get around to once I had the baby.
Boy was I wrong.
Enter: breastfeeding sessions.
I was not privy to all that breastfeeding a baby entails (in many ways, honestly). But basically, it means that every 3-4 hours, you are hanging out feeding your baby, something which takes little active effort from you, for at least thirty minutes. From birth, Baby M's been a sleepy eater. He likes to take his time. Hang out for awhile. Our feeding sessions, on average and even now usually last an hour or so.
Kindle has entered the chat.
First, in the hospital, I tried podcasts with all that time just… sittin'. I found, for my sleep-deprived brain that I could not follow a podcast (of course I chose a really dense history one!) at one o'clock in the morning. I needed something that moved at my own pace. Preferably very quiet… something you can do in the dark. My Kindle (now a decade old!) ticked all the boxes and I have been tearing through books, setting new personal records (for me, that's 37 books read in one year when I thought I'd read 20!).
This year was about catching up on contemporary titles I'd wanted to read the past couple years but other things got in the way. I read quite a few first books of a series (Ninth House, Atlas Six to name a few) … but funny enough, most of the times I did that, I did not enjoy the book enough to want to keep going! I also read a load of pregnancy and baby books – those titles, if you're interested, are all listed in this post.
One thing I learned to do well in 2022 that I will take with me is the art of reading several books at one time. By that I simply mean that you have a stack of books on your bedside table and you choose the one you feel most like reading at that moment! Usually I am loaded up on paperback books because they are much harder to read with a baby in your arms so I take them with me to various offices or holidays and sneak a few pages here in there… but they tend to sit for ages waiting for me!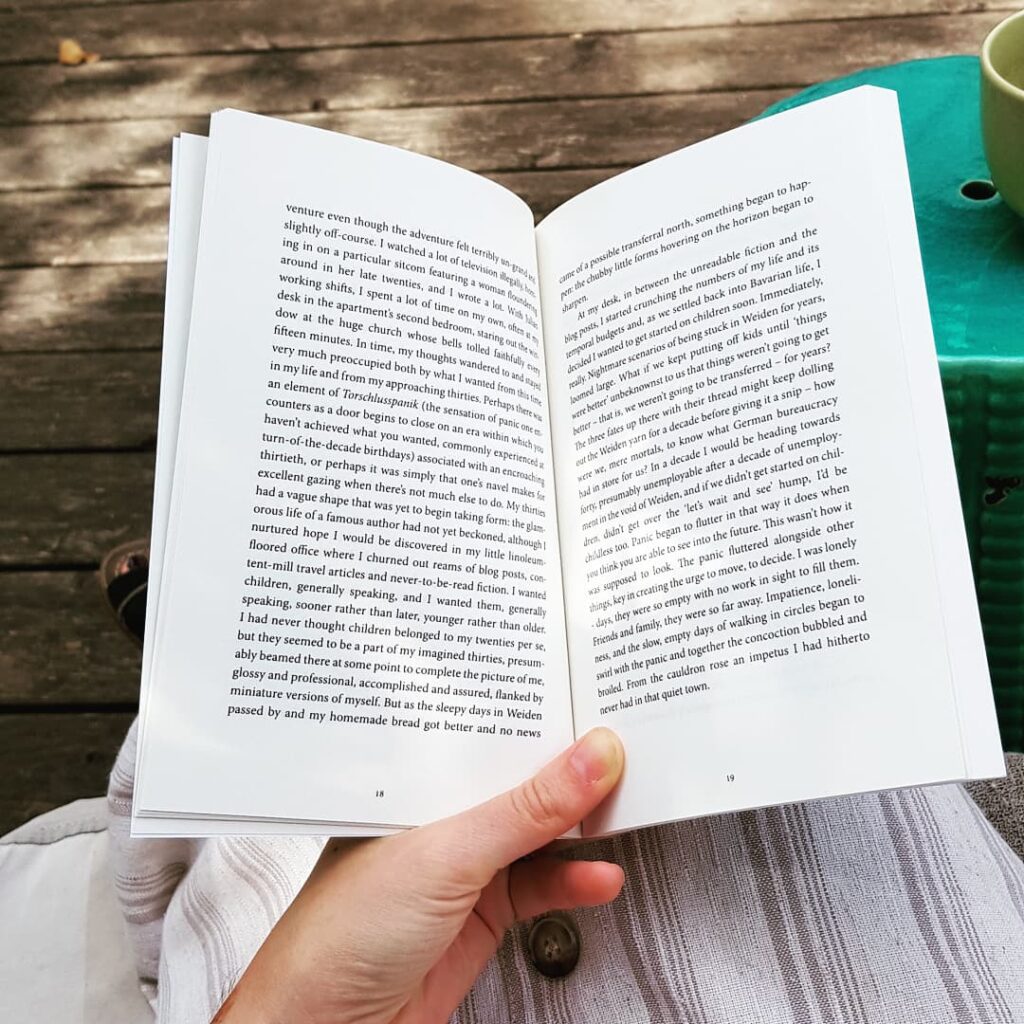 Here are some notable books, whether for better or worse.
Tied for Favorite Fiction: Severance, Ling Ma. I love me some dystopian fiction and Ma's is one of the best of the genre I've read. The story-telling is exemplary, leaving us wishing for a sequel that will probably never materialize. I read this one between My Year of Rest and Relaxation and Less Than Zero, so it was a pretty weird run there.
Tied for Favorite Fiction: Sea of Tranquility, Emily St. John Mandel. I know, you're thinking another dystopian novel, Cynthia? But this one is actually sci-fi! Me! Read a sci-fi novel! I never thought I'd see the day either! But this one is enough rooted in reality that I think anyone would enjoy it. If you enjoyed Mandel's writing in Station Eleven you will definitely get into this. With a time-bending plot that wouldn't seem out of place in a Nolan film and reaching barely over two hundred pages, we see what is possible to accomplish in such a short time and are astounded. I loved the "mirror" effect that the chapters had leading up…. and then back down again to their eventual conclusion… and a really nice message.
Best Dark Academia: My quest to continue with the "dark academia" genre greats continue, except there are a lot of stinkers out there. I hate when the story is short on the academia and is purely drama-centered. Blech! At least Catherine House, Elizabeth Thomas has characters that were actually interesting and seemed to care about doing well at their classes and the angle that makes this prestigious school special get really interesting as the story unfolds.
Most Anticipated… And Yet Disappointing: SELLOUT, by Dan Ozzi. Ozzi is one of my favorite writers and his recent memoir-zine was one of my favorite reads of 2021, but the nature of this book (including only snippets of a band's career which involve them actually going through the act of "selling out") leaves so much to be desired. Too much about too many bands but not quite enough to get us to care. There are music books that do this much better, such as Corporate Rock Sucks which I also read this year, and it doesn't do Ozzi's writing capabilities justice to write essentially a grand research paper.
Most Fun!: Skagboys, Irvine Welsh. At one point mid-year, I decided I needed fun… and I knew exactly where to turn to: a Welsh title. Skagboys is the prequel to Trainspotting and if you love those boys and their antics, this is just as good, frankly. It may be over five hundred pages but I truly didn't want it to end. How does Welsh continually get us to root for the heroes while they do actually the worst shit you could ever imagine in these expertly told stories… and you still love the characters? They want to be good, we want them to be good… but through everything, we never give up on them.
Other books I really liked: My Year of Rest and Relaxation by Ottessa Moshfegh, Intimacies by Katie Kitamura, Hamnet by Maggie O'Farrell, Corporate Rock Sucks by Jim Ruland
Books that were pretty "meh" but didn't dislike: Lost in the Valley of Death by Harley Rustad, Slouching Towards Bethlehem by Joan Didion, How Should a Person Be? by Shelia Heti, Less Than Zero by Bret Easton Ellis, Commonwealth by Ann Patchett
Books I'm still trying to decide how I feel about them: Bunny by Mona Awad, East of Eden by John Steinbeck, Beautiful World, Where Are You? by Sally Rooney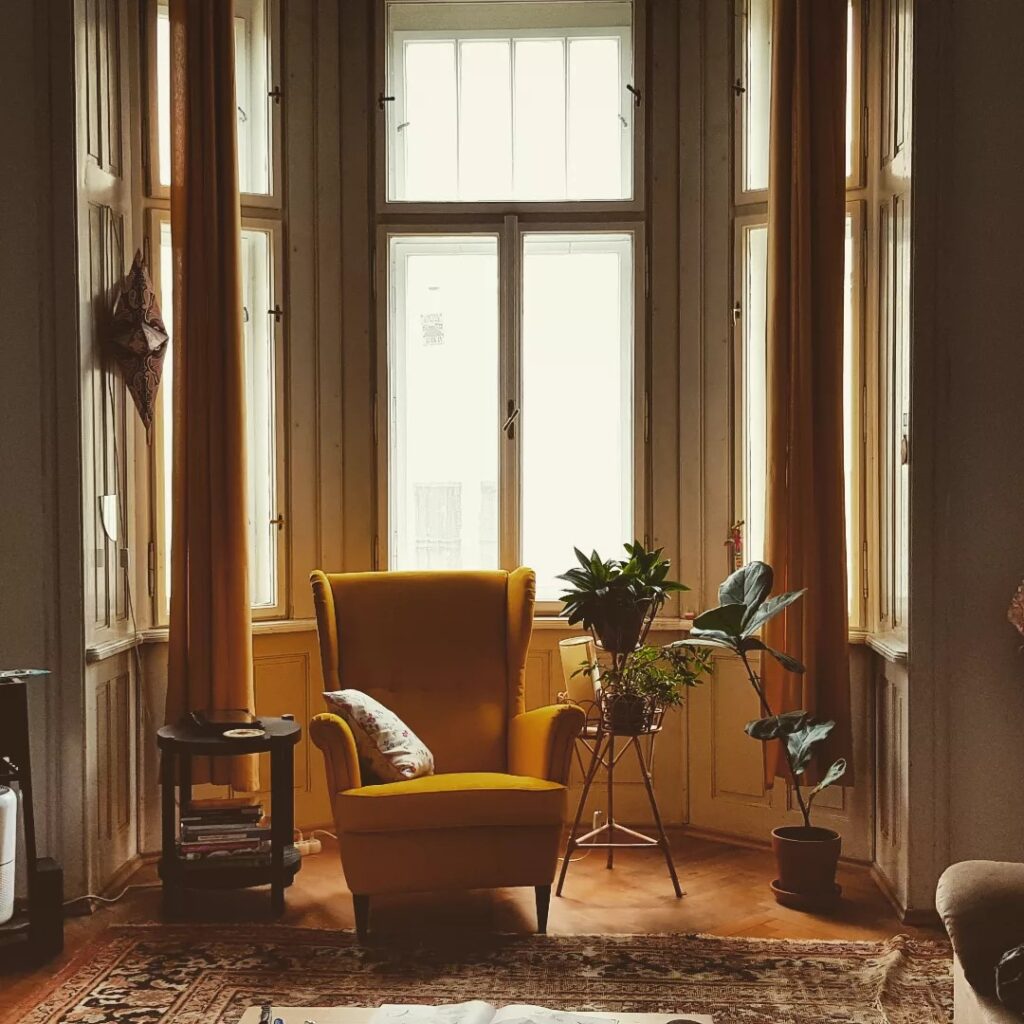 A year ago before starting our baby preparations we set up this great reading nook in our living room (above), finally with a proper arm chair! Of course that's not the chair where I do most of my reading (that would be the rocking chair), but boy when I do read there, I am about fifty percent happier.
This year in 2023, I'd like to do more of the same… continue mopping up delicious contemporary fiction and non-fiction like a sponge (when possible), baby books when relevant and whatever sparks an interest, but I do hope to read a few more classic titles than I managed last year. I've raised my goal to 30 titles (up from last year's 20) although I am certainly not forcing anything and just reading for the pleasure of it all.
What's the last outstanding book you read? Anything you're anticipating for this year? I can't seem to get my hands on a copy of Prince Harry's Spare, although I'd like to.
PS, Behold! The Books of 2021, 2020, 2019, 2018, 2017, 2016, 2015.